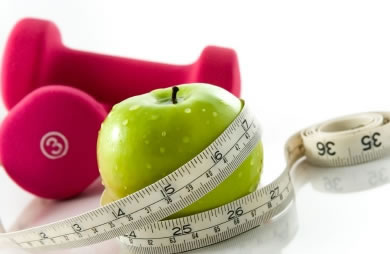 SparkPeople.com provides free tools, resources and support for adults who want to improve their diets, establish a healthy lifestyle, get physically active, lose weight and/or manage their weight. We stand by our weight-loss, exercise and dietary recommendations because they are evidence-based and scientifically accurate within the framework of published scientific literature. For adults who desire a safe and comprehensive weight-management program, the SparkPeople Coaches provide diet, physical activity and behavior modification recommendations that are safe, effective and medically accepted.

This page provides a short summary for health care providers, trainers, dietitians and first-time visitors who want to learn more about what SparkPeople stands for and where our recommendations come from. You can learn more about our guidelines and philosophy by visiting our Healthy Lifestyle Resource Center, which houses thousands of practical articles that were written and/or reviewed by our team of experts.

SparkPeople Does NOT Endorse or Recommend SparkPeople DOES Recommend:
Establishing realistic and management healthy lifestyle habits
Calorie counting and food tracking/journaling
A balanced diet and moderation (no foods or food groups are off limits)
Regular exercise that includes cardiovascular activity, along with strength and flexibility training
Losing weight at a slow and sustainable rate—no more than 2 pounds per week (or up to 1% of body weight per week for people who are more than 100 pounds overweight)
Eating at least 5 servings of fruits and vegetables per day
Using measurements besides the scale to track weight loss
Getting support from our positive Community of members and experts
Taking a multivitamin/mineral supplement (especially for people who follow calorie-restricted diets for weight loss)
Our advice and recommendations come from the following sources:
Our recommendations evolve as we continue to discover more of the secrets of our most successful members. Through regular case studies, surveys and polls, we are able to share the safe and effective strategies that work for them, such as eating breakfast daily or exercising in the morning.

Continued ›
Article created on: 1/12/2010