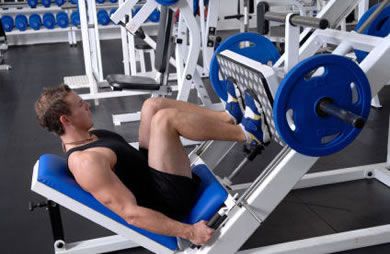 SparkPeople's Exercise Reference Guides offer an in-depth look at the principles of fitness.

Every movement we make—from walking to driving—involves our muscles. Muscles are unique. They have the ability to relax, contract, and produce force. They are metabolically active, meaning that the more muscle you have, the more calories your body uses at rest and during exercise. Your muscles are highly responsive to strength training, which helps them to become larger and stronger.

But if you don't know anything about strength training, where do you start? Right here! This guide will tell you everything you need to know to begin and even offer a few tips for experienced exercisers as well.

What is Strength Training?
Strength training is the process of exercising with progressively heavier resistance for the purpose of strengthening the musculoskeletal system. It is also referred to as weight lifting, weight training, body sculpting, toning, body building, and resistance training.

What are the Benefits of Strength Training?
Regular strength training increases the size and strength of the muscle fibers. It also strengthens the tendons, ligaments, and bones. All of these changes have a positive impact on your physical fitness, appearance, and metabolism, while reducing the risk of injury and decreasing joint and muscle pain.

Muscle is metabolically-active tissue. This means that the more muscle you have, the faster your metabolism is while at rest. So, strength training is an important component of weight loss and weight maintenance.

Without consistent strength training, muscle size and strength decline with age. An inactive person loses half a pound of muscle every year after age 20. After age 60, this rate of loss doubles. But, muscle loss is not inevitable. With regular strength training, muscle mass can be preserved throughout the lifespan, and the muscle lost can also be rebuilt.
Continued ›
Article created on: 2/27/2008