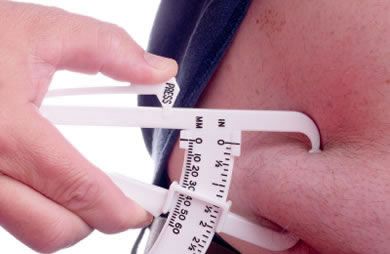 Body weight alone is not a clear indicator of health or fitness because it does not distinguish how many pounds are fat and how many are muscle. But body composition helps describe the amount (and distribution) of fat and lean muscle tissue in the body. The popularity of body composition (as a measure of progress) is growing as people realize its value in determining health risks and showing progress, even when the scale doesn't.

There are several methods of measuring body composition—some are simply estimates based on formulas, while others are more accurate. Use this reference guide to find an option that best suits you.



Height & Weight Tables


What they are: In 1953 the Metropolitan Life Insurance Company developed the first height/weight table to calculate how overweight or underweight individuals were. The data were based on the "averages" of their client base for both men and women. In 1999, the tables were revised based on updated data.

What they measure: The function of a height and weight table is to help determine if a person's weight is within an appropriate range for their height and frame size.

How they work: To use a Height/Weight Table, simply find the appropriate chart for your gender and the right column for your frame size and height. Frame size is an important, subjective factor in the development of the tables; small, medium and large frame sizes change the "ideal weight" recommendation.

Where to find them: Many life and health insurance companies use these charts, as well as doctors and other health care providers. You can find the 1999 Metropolitan Height/Weight Tables here to see how you compare to average. http://www.bcbst.com/MPManual/HW.htm

Accuracy: On an individual basis, height/weight tables can provide very little information about an individual's health risk. But they can be a good indicator of whether or not you are within an average weight range. If you outside of the range, conduct another measure (like the ones listed in this Guide) to confirm whether your weight poses problems for your health.

Limitations: Weight alone doesn't say much. An individual can be "overweight" and not "over fat." A bodybuilder, for example, may be considered "overweight" by a typical height-weight chart, and a thin, weak person may be considered "average," even if they're not healthy. Therefore, these charts are not a good indication of a person's ideal body weight for optimal health, much less for athletic performance. Also, much of the data collected for the Life Insurance tables came from upper and middle-class Caucasians, and therefore may not reflect an appropriate weight for other races and socioeconomic groups.

Continued ›
Article created on: 3/3/2008