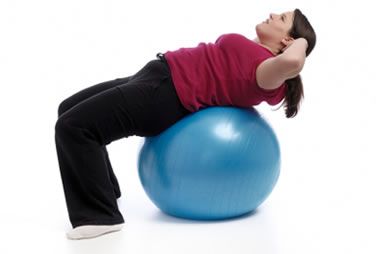 Recently Lori, a client of mine, called me angry, upset and discouraged. She had just returned from her yearly physical, which she had been eagerly anticipating. Though she hadn't reached her weight-loss goal, Lori had made many lifestyle changes to promote good health. She had begun exercising on a regular basis, made some subtle shifts in her dietary habits that made her feel better, and had even begun a weekly yoga/meditation class to manage stress.

The results of the physical demonstrated her efforts had been paying off. Her blood pressure was in the normal level for the first time in years, her blood sugars had dropped, and her cholesterol profile had greatly improved. However, once the exam was complete and she was sitting with her physician in his office, rather than commenting on the improvements, he stated, "Lori, I was really hoping you would have dropped a lot more weight since our last visit. If you don't get serious about taking off the extra pounds, your risk of early disease will continue. Have you tried dieting?"

There is an overwhelming presumption in our country that if an individual is overweight they are also unhealthy. Research clearly supports that being overweight is a major health risk factor, contributing to an increase in cardiovascular disease, diabetes, stroke, and many types of cancer. So can we assume that if you are hauling around extra pounds that classify you as overweight or obese, it will destine you to a future filled with illness and disease?

Not necessarily.

An intense debate has emerged in the last few years amongst obesity researchers, asking the question, "Can people be overweight but still be healthy?" Is the number on the scale the only thing that counts, or should we take other factors into consideration? Scientists are now dueling over the relative importance of "fatness vs. fitness" when it comes to determining the health of an overweight individual.

A small but vocal group of researchers have been challenging conventional wisdom. They argue that not only is it possible to be both fat and fit, but fitness is actually a more significant measure of health than body weight. The first major fatness versus fitness study was conducted by researchers at the Cooper Institute, a nonprofit fitness organization in Dallas. In a study of 22,000 men ages 30–83, the researchers measured subjects' body composition (the proportion of fat to muscle) and put them through treadmill tests. They concluded if you are fit, being overweight doesn't increase mortality risk.

Continued ›
Article created on: 9/20/2011