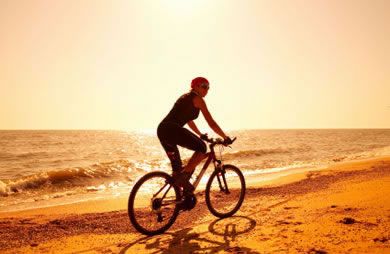 If you're like most people who want to lose weight, you probably think that shedding a few pounds will help you feel better about yourself. And chances are, you see exercise simply as something you need to do to accomplish that goal. But here's something you may not know: this "necessary evil" approach to exercise may actually be preventing you from feeling better about yourself right now—even before the number on the scale or reflection in the mirror matches up with your ideal.

A simple attitude adjustment may help you start feeling a lot more comfortable in your skin right now—and this, in turn, can make your weight loss journey a lot easier and more pleasant. Here's what you need to know to decide if you need to adjust your exercise attitude, and if so, how to do exactly that.

Making Friends with Your Body: The Roots of High Self-Esteem
There's no doubt that feeling comfortable in your own skin is an important part of that "feeling-good-about-yourself" goal (also known as high self-esteem) you're trying to achieve. But the more you learn about the roots of self-esteem, the clearer it becomes that what helps the most has very little to do with achieving some abstract ideal, like a certain weight or look. In fact, there are many, many cases where people work very hard on goals like this—and even achieve them—only to find that they're still unsatisfied and unhappy. What does seem to have major, positive effects on self-esteem is the process of moving yourself—the right way—from where you are towards where you would like to be.

The journey is more important than the destination.

To be a little more precise, the best way to increase your self-esteem is to actively and effectively engage in something that is both good for you and consistent with your expressed goals. Both of these are key elements. If your goal isn't good for you, because it's unrealistic or strongly based on what you think other people want or expect from you (like trying to look like a model when your body can't naturally achieve or maintain that), then you are going to face problems feeling good about yourself. Nothing you do will ever be good enough.

You'll have the same problem if your actions aren't consistent with your goals, like going on an unhealthy crash diet to achieve a healthy weight. To feel good about yourself, you have to treat yourself as if you are already someone worthy of respect and good treatment. If that means "faking it until you make it," then that is where you need to start.
Continued ›