SparkPeople Blog Most Recent Post
If you've been around SparkPeople for a while, you've probably heard us say it over and over (and
over
): Every single minute of fitness adds up. And it's true! Each active choice you make, no matter how small, contributes to your health on a larger scale. Unfortunately, reminding ourselves to add more movement into our busy daily lives can be a struggle. To help you make regular movement a bigger priority in your life, we've partnered with Vionic® with Orthaheel Technology footwear to bring you the
#Find30 Challenge
! By joining the challenge, you'll receive a 30-day plan to help you fit more activity into your days.
What can I expect from the
#Find30 Challenge?
30 Daily "Mini Challenges"
Each day, you'll get a "mini-challenge" to complete to help you add more fitness to your days. These daily tasks will help you stay accountable to your plan the whole month, reminding you of what to do, offering great tips, and keeping your goals top of mind.
Yep, you read that right! You can earn 5 SparkPoints for each daily challenge you complete. Just visit the challenge page and click the "Earn Your SparkPoints" button to tell us that you completed that day. It's just that easy!
We will be using the hashtag
#Find30
on Facebook, Twitter and Pinterest throughout the challenge. Ask questions. Post about your progress. Tell us how your walking plan is going. Encourage your friends to join you! When you use the
#Find30
hashtag, we'll be right here to support you and cheer you on! We also encourage you to use it on your own social media pages to connect with others who are completing the challenge. Be sure to follow our
"Walk This Way" pinboard
, too, for more tips and motivation as you complete the challenge.
Open to Anyone: Invite Your Friends to Join!
While members can earn SparkPoints for participating, this challenge is open to anyone!
Share the challenge page
with your friends by posting it on Facebook, sending an email link, and more. You do not have to be a member to participate. Anyone can sign up for daily challenge emails just by entering their email address.
Sounds great! How do I sign up?
Go to our
#Find30 Challenge page
and sign up by clicking the "Take the Challenge" button to enter your email address. After you've signed up, you will receive one email per day for the next 30 and a reminder to complete your daily challenge (and get your SparkPoints). Note that once you sign up, you should expect to receive your first challenge email
the following day
at 8 am EST.When does it start?
RIGHT NOW. The challenge is open and ready for you to join—and you can start or join at any time. The sooner you start, the sooner you'll be on the path to a healthier, happier you!
What are you waiting for?
Sign up right now
to get started today—and feel happier, healthier and refreshed in 30 days. (Be sure to follow us on
Facebook
,
Pinterest
and
Twitter
, too.) Let's do this!
Will you be participating in our #Find30 Challenge? Let us know in the comments if you'll be joining us!
About Vionic Footwear
Shoes should make your feet feel great and look good doing it. That's why at Vionic, we build every style starting with a tried and true foundation invented by a world-renowned podiatrist—a contoured footbed with Orthaheel Technology that is biomechanically designed to hug your arches and support your feet in comfort, providing all-day support from the ground up. Our mission is to transform your wardrobe and your lifestyle matching the way you want to look to the way you want to feel. Learn more at
vionicshoes.com
.
Hey, SparkPeople Members!
We've gotten a lot of great feedback from you about our member challenges--they are a great way to focus on a specific goal or topic for a set period of time. We're very excited to announce that we will be releasing a brand new format for this feature! We wanted to give you a sneak peek of the newer challenges while we're still in development. (Note that our existing challenges will still be available at
Challenge Central
for now.)
Our new format takes a lot of what you all loved from the old format, and added in new features and options. Among other things, there is a stronger community element with the new challenges.
As of now, we have two challenges you can try in this updated format. You can click below to visit or join:
While you are trying out these two new challenges, we will be developing more challenge topics in this updated format that we think you will love! In the meantime, please post any feedback on the challenges in the comments below.
Thanks for testing. SparkCheers!
The SparkPeople Team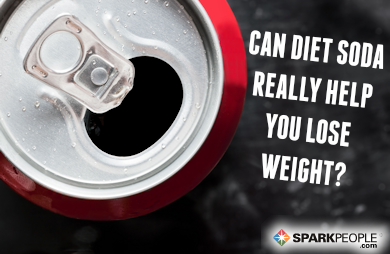 There's no perfect formula for successful weight loss and maintenance. As a veteran weight-loss researcher, I've seen it all: people who continually struggle to shed pounds and, on the flipside, champion losers.
What's their secret? To help answer that very question, Dr. Rena Wing of Brown University and I founded the
National Weight Control Registry
(NWCR) in 1994.
Read More ›
There is a delicate art to creating the perfect exercise playlist. The beats need to keep you motivated, the lyrics should make you happy and the pace should be upbeat. A well-crafted playlist has the power to propel your workout to the next level, and that's something worth celebrating!
Lucky for you, we teamed up with the folks at Yes! Fitness Music to take some of the guesswork out of the elusive perfect playlist. This mix of familiar pop favorites and bumping house music is as entertaining as it is motivating--the playlist includes over an hour's worth of music at 135 beats per minute to help you really maximize your workouts.
Read More ›
When you're juggling work, family life, social obligations and other responsibilities, your healthy lifestyle probably often seems like it's pushed to the very bottom of your to-do list. But the good news is that you can find the balance you're looking for in just a few minutes per day. Healthy living doesn't have to be all-consuming; your health is a result of small, consistent choices over time. We're here to help with a new challenge to help you make healthy choices at your own pace--and balance your life in the process. If you liked our
Healthy Habits Reset Challenge
, you're going to love this one, too!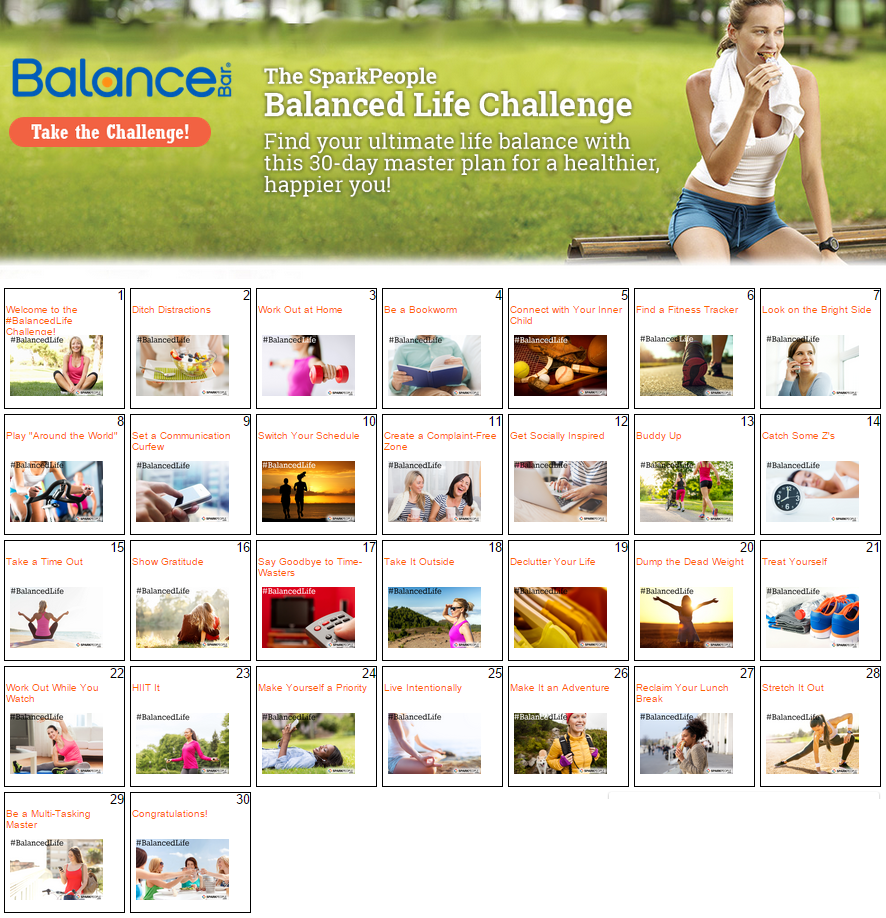 What can I expect from the
Balanced Life Challenge
?
Read More ›
Many runners plan out their daily health routines down to the nth degree. However, even though you are seeing your desired results on the outside, you may not be doing everything you can to ensure your body is being properly cared for on the inside.
Eating the proper foods at the right times can mean the difference between a healthy body and one that isn't receiving the post run nutrition it needs to recover. Therefore, you should take some time to learn exactly what foods should be eaten before, during and after your running events, if you want to keep your body in optimal condition. Let's take a look at some of the best post run recovery foods.
Post Run Recovery Foods By Category
There are a number of different types of foods your body needs after a run. Let's start with discussing specific categories and why they are important. Then, we will go into the types of post run recovery foods your body needs.
1. Carbohydrates
You should strive to consume
carbohydrates
within 20-30 minutes after your run. Eating carbohydrates shortly after your workout helps optimize your body's recovery as that is when your muscles are the most receptive to rebuilding your glycogen reserves.
2. Protein
Protein
helps with the repair of muscles after a strenuous run. Therefore, you should try to consume some carbohydrates and proteins at a ratio of 4:1. In other words, 4-grams of carbohydrates for every 1-gram of protein you eat.
3. Electrolytes and Antioxidants
Running, especially long-distance running, significantly depletes your body's electrolytes and antioxidants. There are several ways to help restore these vital nutrients in your body. Certain fruits and fruit juices will do the trick. Drink plenty of fluids throughout the day and eat frequent small meals to help combat fluid loss and replenish your body's electrolytes.
You are probably asking yourself "what about a sports drink?" Well, sports drinks can be helpful. However, while a sports drink will supply your body with the sodium and potassium you lost through the sweating process, they really don't have any nutritional value. Therefore, you can guzzle a sports drink for a quick fix but you should ultimately strive to replenish your reserves with fresh fruit or fruit juices. One more tip is to avoid drinking alcohol or large amounts of caffeine as these will only dehydrate your body further.
The Best Post Run Recovery Foods
Now we are going to provide you with specific examples of the best post run recovery foods you can eat to help replenish your body with the vital nutrients it needs. Of course you need to start restoring your fluids as soon as possible after a strenuous run. Therefore, a sports drink or some water are both great for a quick fix. However, the recovery process does not stop there. Here are some specific foods that will help restore your body back to pre-run status.
Oatmeal
Greek yogurt
Chicken
Hummus
Salmon
Lean beef
Turkey breast
Sports/Energy bar
Banana
Berries
Fruit Juice
Low-fat cottage cheese
Eggs
Almonds or other nuts
Vegetables
There are some great food combinations that also work well, such as:
chicken/turkey sandwich on whole-wheat bread
whole-wheat pasta or rice with a lean meat and your favorite sauce
salad with some lean meat or fish
omelet with veggies and lean meat
turkey and avocado sandwich on whole-wheat bread
What You Should Do If You Can't Eat Immediately After A Run
It's best to try and eat a post run meal within an hour or so. However, if that's not possible, strive for one of the following:
1. Chocolate milk is helpful for immediate nutrient replacement.
2. Drink a
protein shake
with either milk or water.
3. Snack on some Greek yogurt.
4. Grab an apple.
5. Have a banana with some peanut butter.
6. Try some Hummus with carrots or pita chips.
Last But Not Least
Although running is an integral part of your health regimen, it can also be hard on your body. Therefore, you will need some rest and relaxation after your run. Make sure you give your body plenty of time to recover properly after a rigorous workout. That means sitting down, relaxing and putting your feet up as you enjoy the fruits (no pun intended) of your labor!