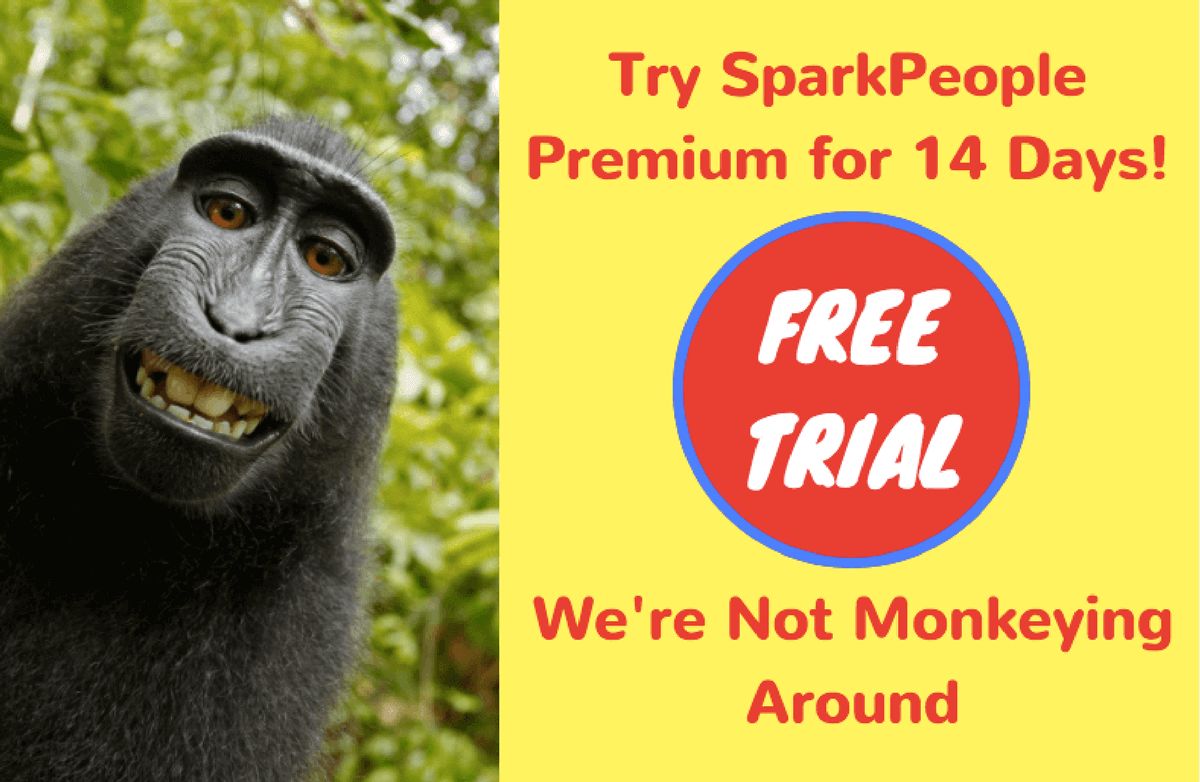 Hello again, and happy October! We're launching something new today that we're super excited about and we think you will be, too!
Starting today, you can
try SparkPeople Premium for FREE
! That's right, we're now offering a free trial of our Premium membership to all members with no obligation to continue with the upgrade once the trial is over. It's a two-week trial, and it's on us. :)

Why Did We Decide to Roll Out a Free Trial?
It's been about a year since we launched SparkPeople Premium and the response has been overwhelmingly positive. The members who have decided to take the Premium plunge don't regret it, and many of you have been nice enough to let us know how much you love Premium.
But there's still many of you out there who haven't yet tried on Premium to see if it's a good fit. We understand; plunking down money on something that sounds awesome but you've never tried is hard. So that's why we wanted to give you a chance to give us a try.
How Does It Work?
No matter where you start your trial--on the site or in the app--it's easy to sign up for the SparkPeople Premium experience. But the process does vary a little depending on your starting point.
In the app
, you'll see a big, orange button at the bottom of the Premium Features screen. When you hit the button, you'll see a confirmation screen from your operating system of choice (iOS or Android), informing you that you're signing up for a free trial. Once you click the button on that screen confirming that you want to give the trial a whirl, you'll get all the benefits of Premium.
If you're on our website
, you can sign up for your free trial on the
Premium Overview page
. You will have to enter your credit card information--we do this so you can continue to use Premium after your trial is completed--and the trial will start once you click the button at the bottom of the page.
Regardless of where you start, the trial will last two weeks. You can cancel at anytime--don't worry, you won't hurt our feelings. There's no obligation here, we just would like you to give Premium a spin, because we think it's the best SparkPeople experience we have to offer. If you decide to continue on with Premium after your trial, you won't have to do anything; we'll start your subscription right at the end of the trial so there won't be an interruption to your benefits.

Speaking of the Benefits of Premium…
In case you don't remember what we offer with SparkPeople Premium, allow us to give you the quick rundown:
advanced reporting,
our Email-a-Coach feature,
an ad-free experience on our site and in our apps
free access to SparkCoach and
our Secrets of Success e-book.
If you'd like to get a better idea of what all these benefits are exactly, check out
this blog we wrote
that's just about that. PLUS, you'll be the first to get access to new tools and features we'll be rolling out to Premium this year!
If you have any questions about this, hit us up in the comments below, and we'll be sure to answer quickly. Now go and give
SparkPeople Premium
a try!
Julie lost 35 pounds in 16 weeks.*
"I have a lot of faith in HMR, because I know they have a lot of data and research that they've based their program on."

Even as her weight crept up and her clothes started to feel snug, Dr. Julie didn't see herself as being overweight to the point that she had to worry about health issues, like hypertension or diabetes. When she heard about the Healthy Solutions® at Home program, she decided to look into it as an option for her patients, not for herself.

Fast forward 16 weeks, and Dr. Julie had lost 35 lbs! What happened? As part of her research, she joined the program herself and started to lose weight. A LOT of weight. In a short amount of time.

According to Dr. Julie, seeing the weight come off quickly was the motivating factor. "You just want to keep going because you see that it's working." After losing weight, she was so convinced of the value of HMR that she became the Medical Director of an HMR-licensed clinic.

And while it's true that "passion" isn't a word typically associated with a weight-loss program, it's the right sentiment for Dr. Julie. "I'm extremely passionate about recommending Healthy Solutions at Home for my patients. I'm a walking testimonial."
Healthy Solutions at Home brings HMR's clinically proven diet and lifestyle change program to your doorstep. The plan is simple: Lose weight quickly using HMR foods plus fruits and vegetables. Along the way, learn the healthier lifestyle skills you'll need to keep the weight off long after the dieting phase is over.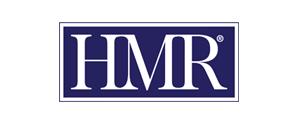 Learn More About the Program: Join today to lose weight quickly and learn the skills to keep it off.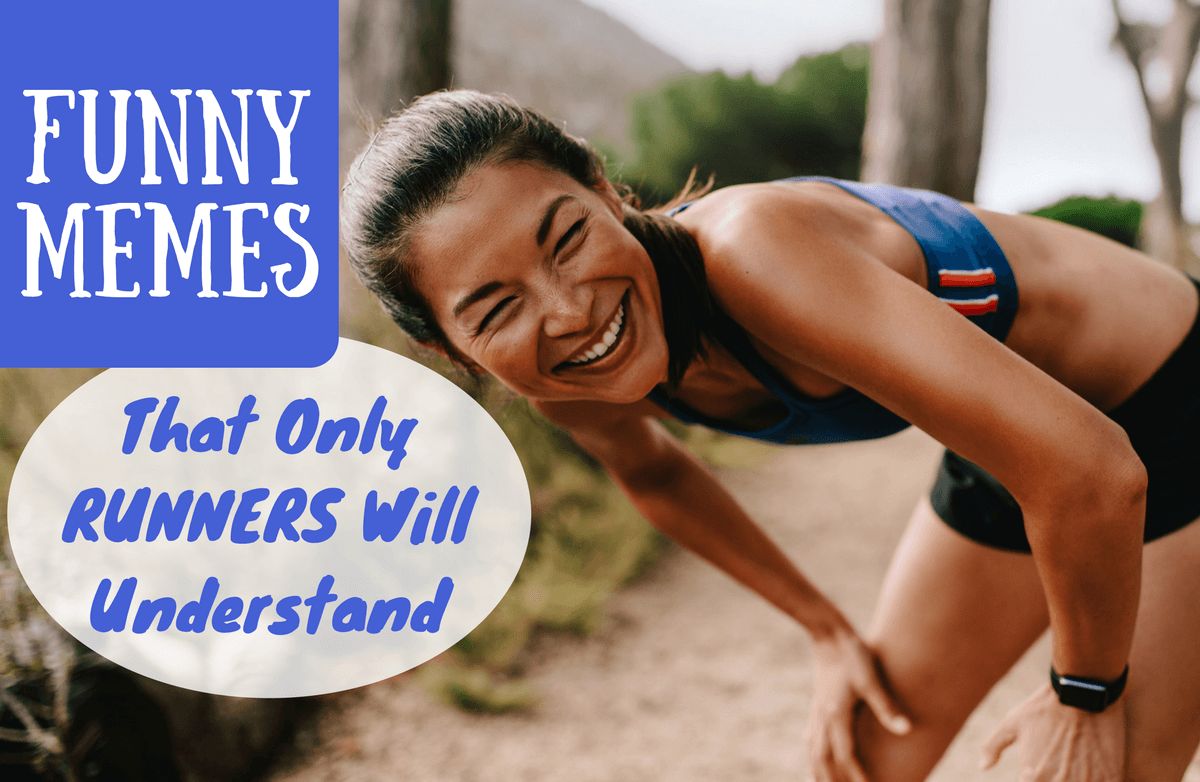 You love it, you hate it. Some days it exhilarates you, other days it exhausts you. One morning you can't wait to lace up and pound the pavement, and the next it practically takes a crowbar to pry you out of bed.
You're a runner. Sometimes a reluctant runner, but a runner nonetheless.
For those days when motivation is lagging and you're tempted to trade the track for some tacos, a little humor can go a long way toward reminding you why you started—and why not finishing is simply not an option. We compiled some of our favorite memes created by the only people who truly "get it"—other runners.
Browse, laugh, share—and then get out there!
Read More ›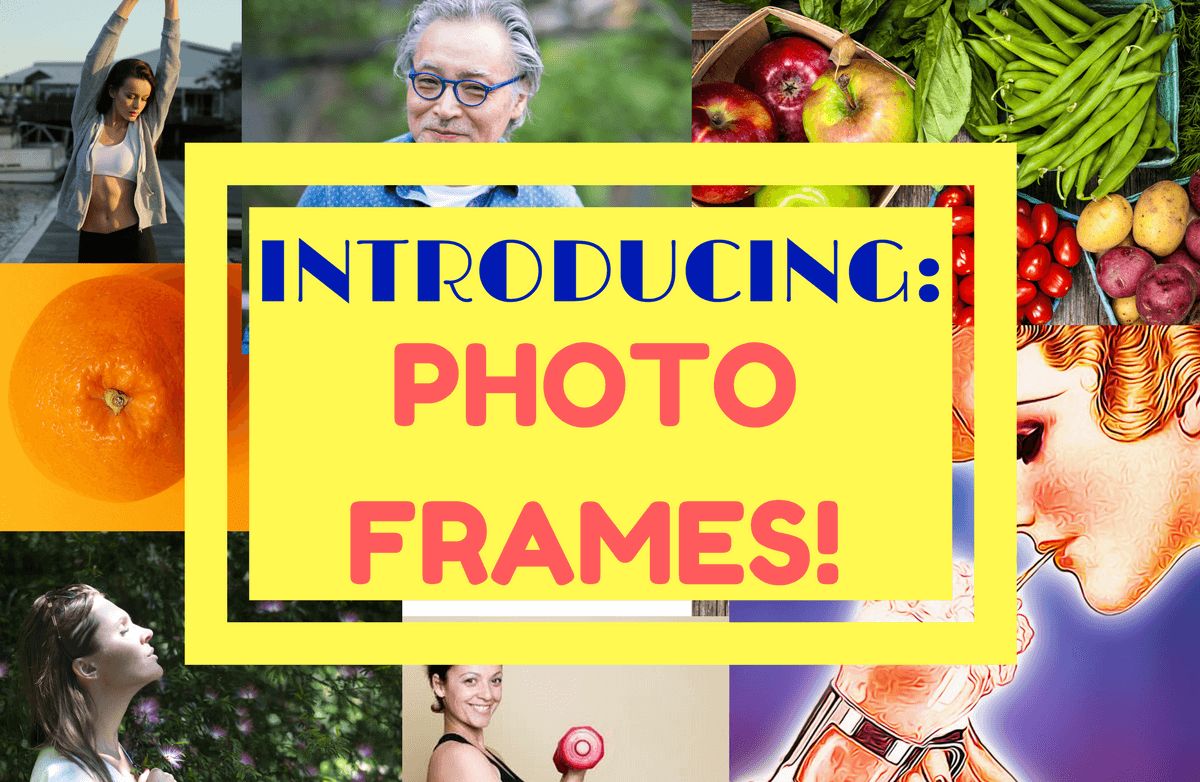 The rumors you've heard are true: We launched a new version of SparkPeople Mobile today and there's something special in this version for you.
Don't have the newest version yet? Go download it quick by
clicking here
. We promise to wait. Got it? Great!
This newest version of the app contains the bug fixes and minor improvements you've come to expect from each new version we put out, but there are two features that make this version really stand out:
our new Before & After photo frame and our new Collage photo frame
. Let's go through them, shall we?

Say "Hi" to Photo Frames
Before & After:
Many of our members use SparkPeople as a way to reach their weight loss goals. Healthfully dropping excess weight is a great way to feel better, more energetic and happier, and we're thrilled you rely on SparkPeople to help you get there. But sometimes it's hard to understand how much weight someone has lost until you see a side-by-side comparison of "before" and "after" photos. When you are presented with visual evidence of the wonders of weight loss, well, it just clicks. So we thought, why not make it so our members can show their progression from right in the app?
Using our new Before & After frame, you can pick two pictures and stitch them into a single picture to share in the Community Feed. The frame also allows you to overlay the date the picture was taken and what you weighed at the time. After tinkering with it a little, the end result will look a little something like this: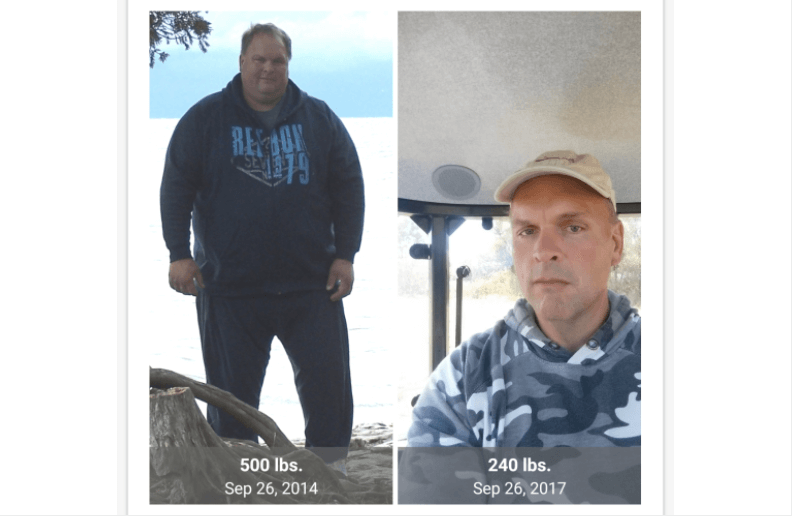 The picture above is an example of this new frame, using pictures from one of our members, Jon. You can
read more about his success here
. Way to go,
WEWRTFO
!
Collage:
Sometimes you get so excited about something that one picture just isn't enough. Maybe you had three awesome meals in one day and you want to share them all at once. Or maybe you're just so excited about something, the only way you can express yourself is to mash a bunch of pictures together so the end result can capture how you feel. And that's why we made the Collage frame. :)
With the Collage frame, you can click on the same button you used to share a photo to the Community Feed, but now you can pick more than one picture. Once you've picked all the photos you want to include in your collage, hit the checkmark button at the top right and we'll generate a collage image for you out of those pictures. But if you don't like how we made it, you can tweak it to your heart's content. You can pinch to focus in one one of the images, swap image spots so they line up the way you want them to, and more. Give it a try and you'll see something like this one I made of my kids:
And We Have One More Announcement to Slip In
Starting with this version, we'll be asking you a few questions in the app feed. We wanted to ask these questions so we have a better idea of who you are and how we can personalize the app specifically for you.
We know that our articles about maintaining weight might not be helpful to members trying to lose weight, and blog posts about our favorite muffin recipes probably aren't going to be helpful for a member who's trying to control their carbs. If we know a little more about you and your goals, we can make it easier to reach your goals.
You won't see these questions often, but if you do see them pop into your feed please take a second to answer. We really appreciate it and we think you'll notice a difference.
We hope you love these new frames as much as we loved playing with them while we tested this latest version. If you have any questions about these new frames, please ask in the comments below.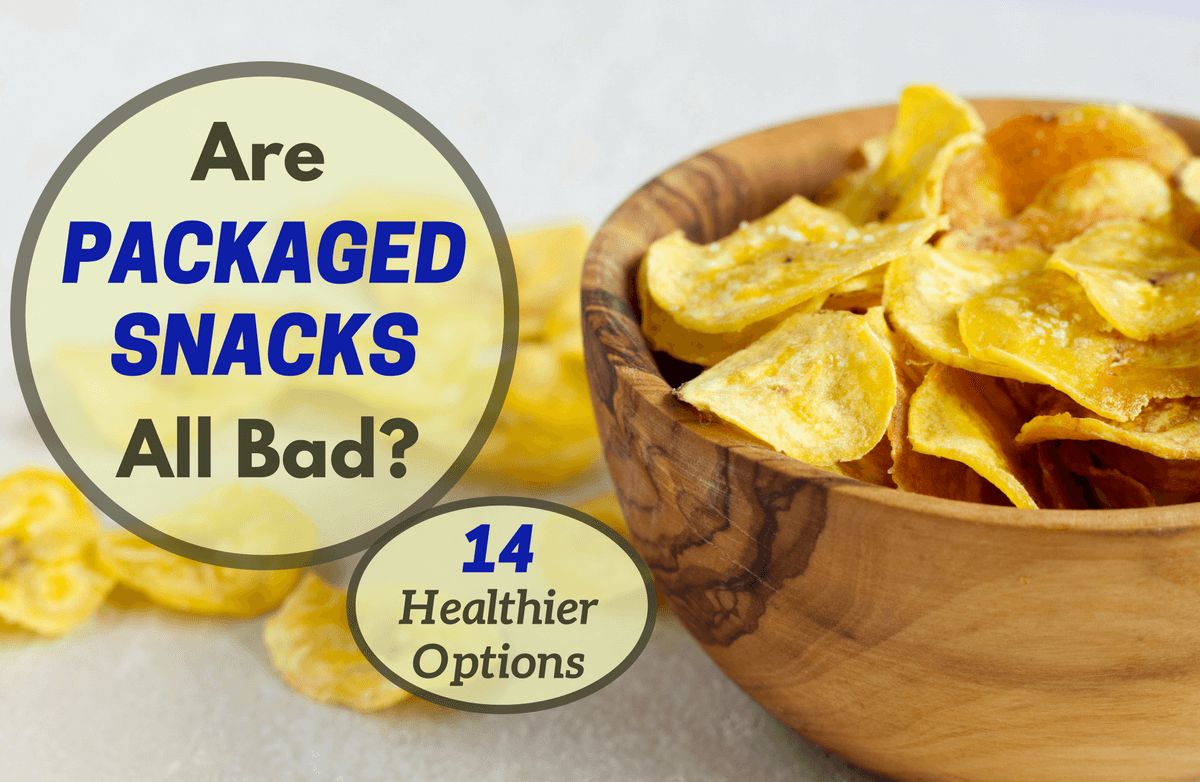 To many dietitians and nutritionists, "packaged" may as well be a four-letter word. That's because it usually equates to "processed," which is pretty much code for unhealthy. In an ideal world, all of us would choose fresh, whole foods without added preservatives, sugars, fats or sodium—but here in the real world, where time is short and to-do lists are long, most of us will end up settling for a packaged snack now and then to keep our "hangriness" at bay.
Whether you're packing kids' lunches, replenishing your office snack stash or making a midday run to the office vending machine, keep in mind that not all packaged foods are created equal. Although nothing is as good as food in its pure, unadulterated state, some bagged snacks are healthier than others.
Read More ›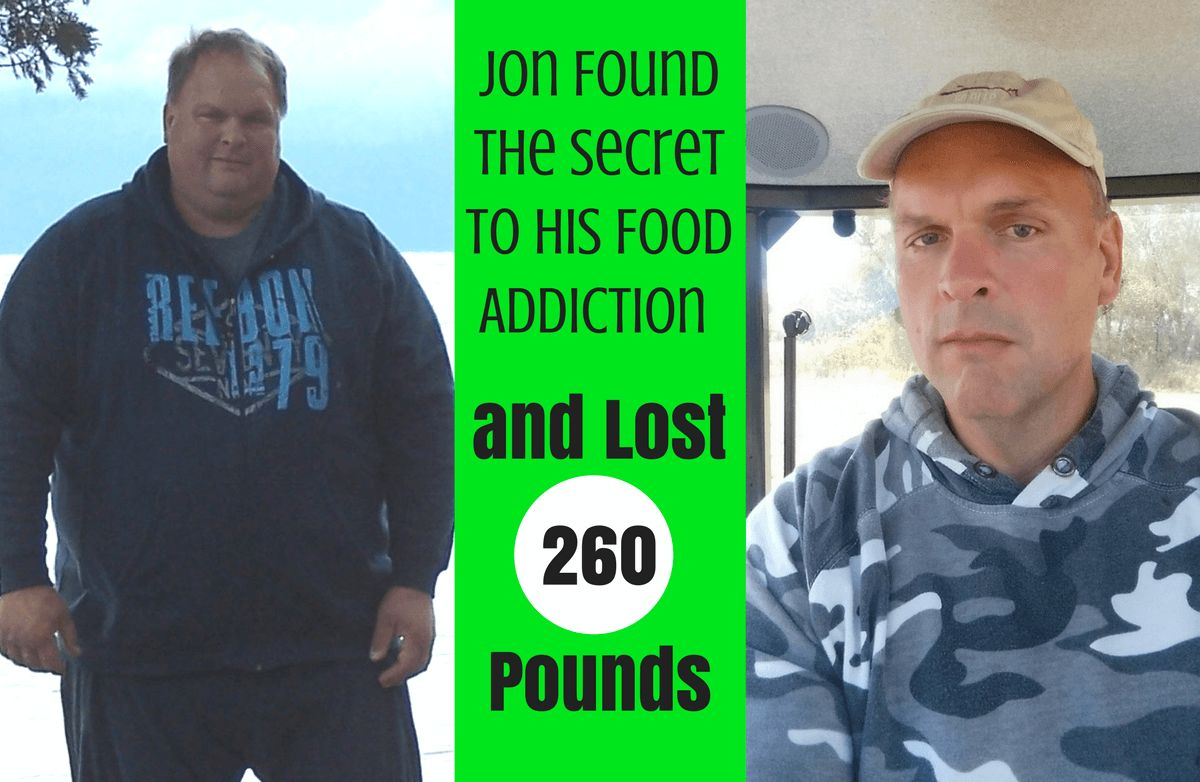 For some, the struggle to maintain a healthy weight is tied to specific life events, such as the birth of a child or death of a loved one. For others like Jon (
WEWRTFO
), weight loss is a lifelong battle. Jon recalls weighing 320 pounds in the ninth grade, with his weight steadily climbing from there. The tipping point came in his early 40s when Jon's weight ballooned to over 500 pounds and even daily tasks became a struggle.
Instead of taking the attitude that he was destined to be heavy forever, Jon decided to take control of his life and his health. After successfully losing 260 pounds, he wants to inspire others to believe that it's never too late to make a change.
Read More ›