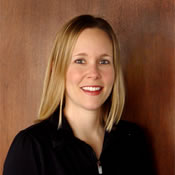 SparkPeople Community Director and Fitness Coach

Jen Mueller left her first career in corporate finance to earn a master's degree in health education. She is a busy mom of four and holds a number of fitness certifications (including ACE's Health Coach, Personal Trainer, Medical Exercise Specialist and Behavior Change Specialist). She is passionate about helping people reach their health and fitness goals. In her spare time, Jen loves running, kickboxing and spending time with her family. Jen enjoys blogging about raising healthy children and how small behavior changes can impact health and quality of life.
Read More of Jen's Blogs:
Losing weight can be a true test of patience. It's not easy to cut back on eating so many of the foods you love, and it can be challenging to find the time and energy to devote to a regular exercise routine. You put in so much hard work that you expect the reward to be progress on the scale. When the scale isn't moving quite as fast as you'd hoped, though, it's tempting to look outside of just diet and exercise to find ways to speed up the process.
Water loss is one of those alternative prescriptions for those seeking quick results on the scale. Like the fighter exercising in a
sauna suit
before a weigh-in, sweating
can
help with temporary weight loss. The plastic suit acts as an insulator, increasing body temperature which increases sweat production. But is it a long-term solution to your weight-loss woes? Do products that promote sweating and turn up the heat really help keep those pounds off for good? These four items tout weight-loss claims, so let's find out if they really deliver and are even safe to try.
Posted 8/2/2017 12:00:00 AM By: Jen Mueller : 69 comments 21,988 views
Read More ›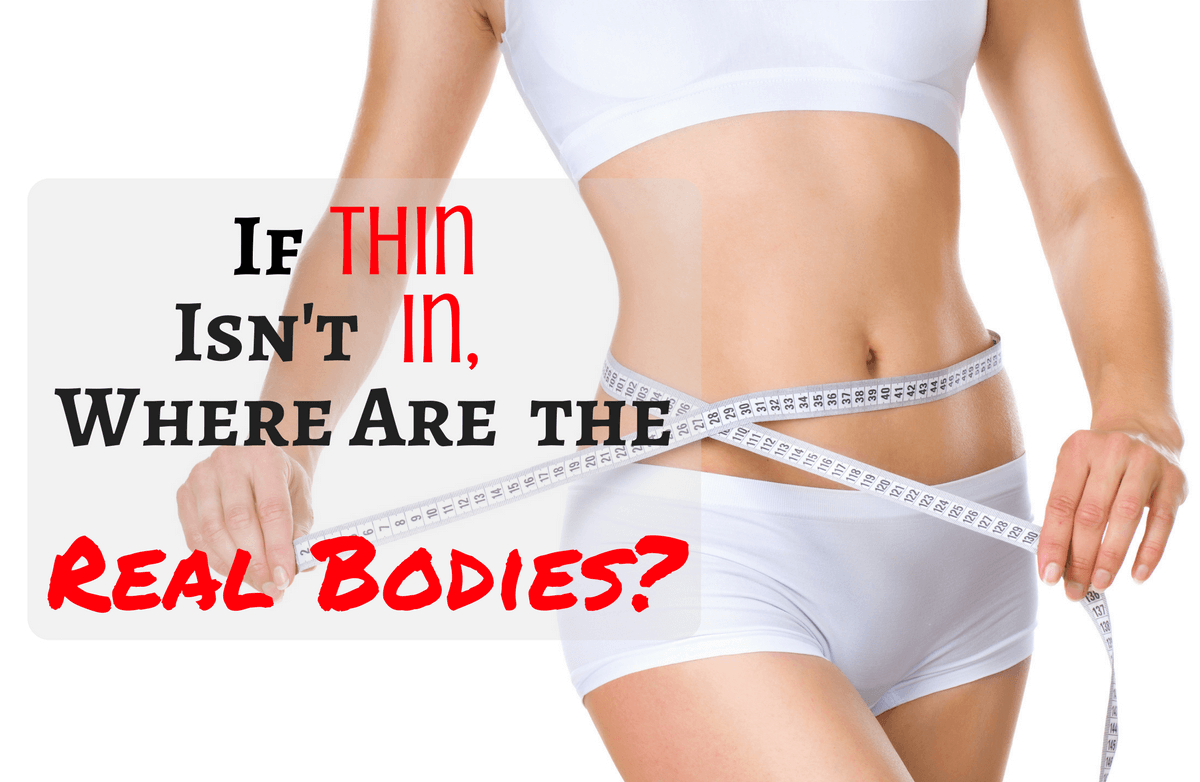 "We're looking for women who have a shape like the rest of us in reality. We're not the size 4. REAL LIFE MODELS, PLEASE."

"A little disappointed that SparkPeople chose this image to accompany the article. That woman is strong, beautiful, and probably around a size medium, which is well below the average size in the U.S. I'm happy you published the content of this article, but please be cognizant of images and the messages they send."

"I wish SparkPeople would do a better job of using "real people" photos for their articles, and modifications for the less fit, less flexible and older members."

"What in the world happened to that woman? She is so thin she doesn't look like she could stand, let alone cook. Is this SparkPeople's idea of a good role model? Even the runways now are requiring models be a healthy weight. How about SparkPeople following this trend?"

When SparkPeople members speak, we listen. We've made many changes over the years based on suggestions and feedback from our members, and we take pride in the fact that we care about the user experience and are constantly working to improve. If you've ever thought or commented on an article with sentiments similar to the real member comments above, you too might be wondering why we consistently feature average-sized or even thin models in our article and blog images. We're not ignoring your feedback—the root cause is actually a bigger problem with stock photos in general and it is one that we struggle with regularly.
Posted 7/17/2017 12:00:00 AM By: Jen Mueller : 193 comments 22,513 views
Read More ›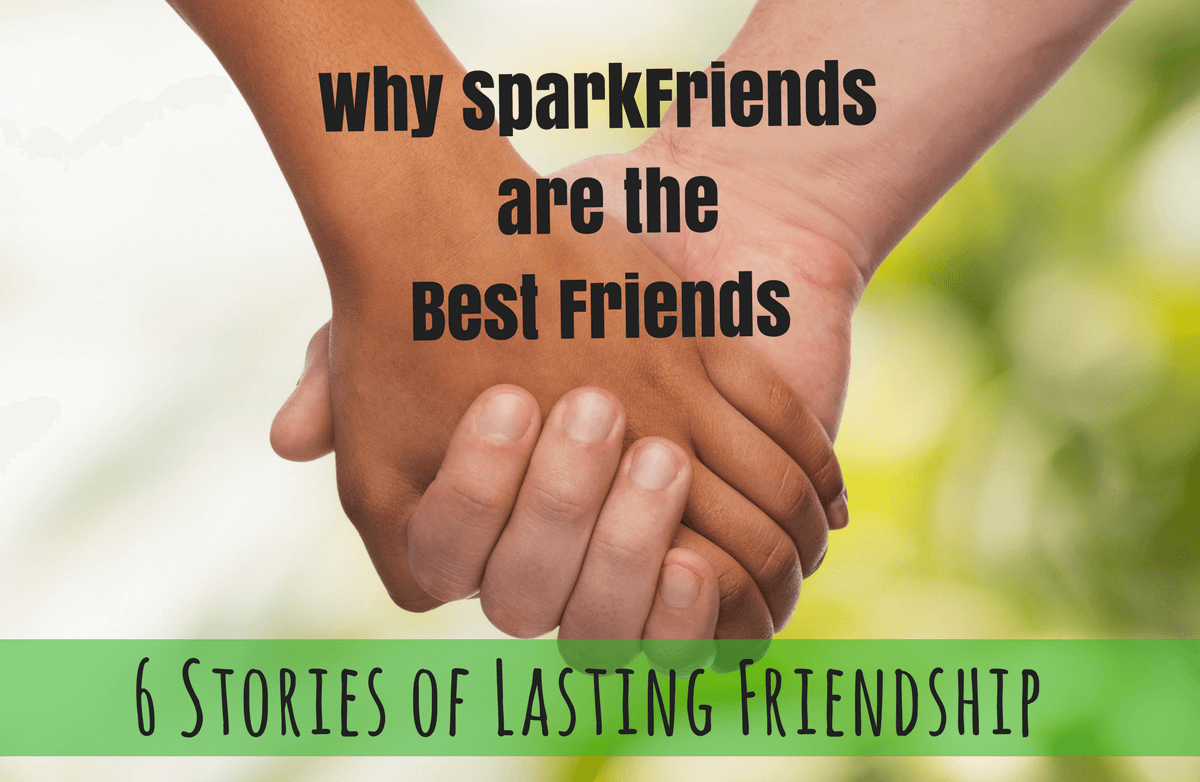 Helen Keller said it best: "Walking with a friend in the dark is better than walking alone in the light." The road to a healthy lifestyle is filled with ups and downs, but having the support of friends to celebrate your victories and lean on when times are tough makes the journey much easier to navigate.

The SparkPeople Community is full of members who have formed special bonds as they work toward their goals together. Whether they meet for coffee once a week, go on group vacations or just check in on the site regularly, these relationships help define their success. Why go it alone, especially when you don't have to?

Bonds forged through message boards, SparkTeams and our Community Feed happen every day, and, for many, those supportive networks are the glue that holds their ultimate dreams together. Through thick and thin, good days and bad, scale victories and weight-loss plateaus, these six stories from the SparkPeople Community will inspire you to believe in the power of friendship. After all, there's a reason people say this community is unlike any other.
Posted 6/8/2017 12:00:00 AM By: Jen Mueller : 102 comments 18,297 views
Read More ›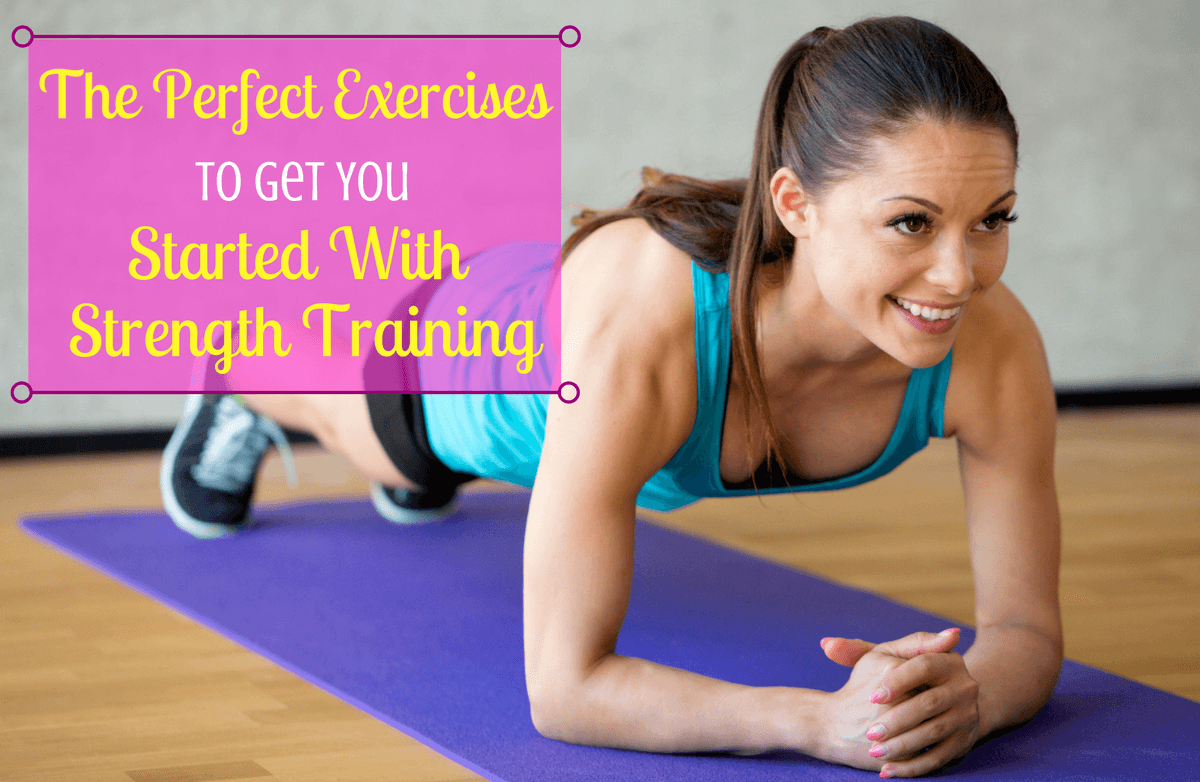 You know that strength training is an important part of any well-rounded fitness program, but somehow it hasn't made it into your routine just yet. You've been having that reoccurring nightmare where you finally decide to try the weight room at the gym, only to be met with a room filled with experienced and toned lifters whose heads all turn and stare, judging you as you walk through the door. Although this nightmare is more fantasy than reality, the weight room can still be an intimidating place.

For many, the fear of the unknown is what keeps them from lifting weights. How heavy should weights be to start? What kind of moves should I be performing? How do I know if my form is correct? Is that guy with the massive biceps judging me? The good news is that you can get an effective strength workout, right in the comfort of your own home, with an audience of just yourself. Creating a balanced routine that targets all of your major muscle groups is easier than you might think.
Posted 3/24/2017 12:00:00 AM By: Jen Mueller : 162 comments 191,650 views
Read More ›
One of my favorite times of day to run is in the early morning before the rest of the world wakes. It's quiet and gives me time to think before the craziness of my day begins. I prefer to run when the sun is already up, but at certain times of the year, that becomes more difficult. When I do head out in the dark, my first priority is safety. Although I never assume that cars can see me, I try to make myself as visible as possible.

I hear of too many runners, walkers and bikers out with no lights, no identification, wearing dark colors and expecting that everything will be fine and that cars will gladly move out of their way. Accidents happen all the time, but you can reduce the chances they will happen to you. Here are some of the products I recommend to help you stay safe and visible when exercising in the dark.
Posted 3/16/2017 12:00:00 AM By: Jen Mueller : 81 comments 44,786 views
Read More ›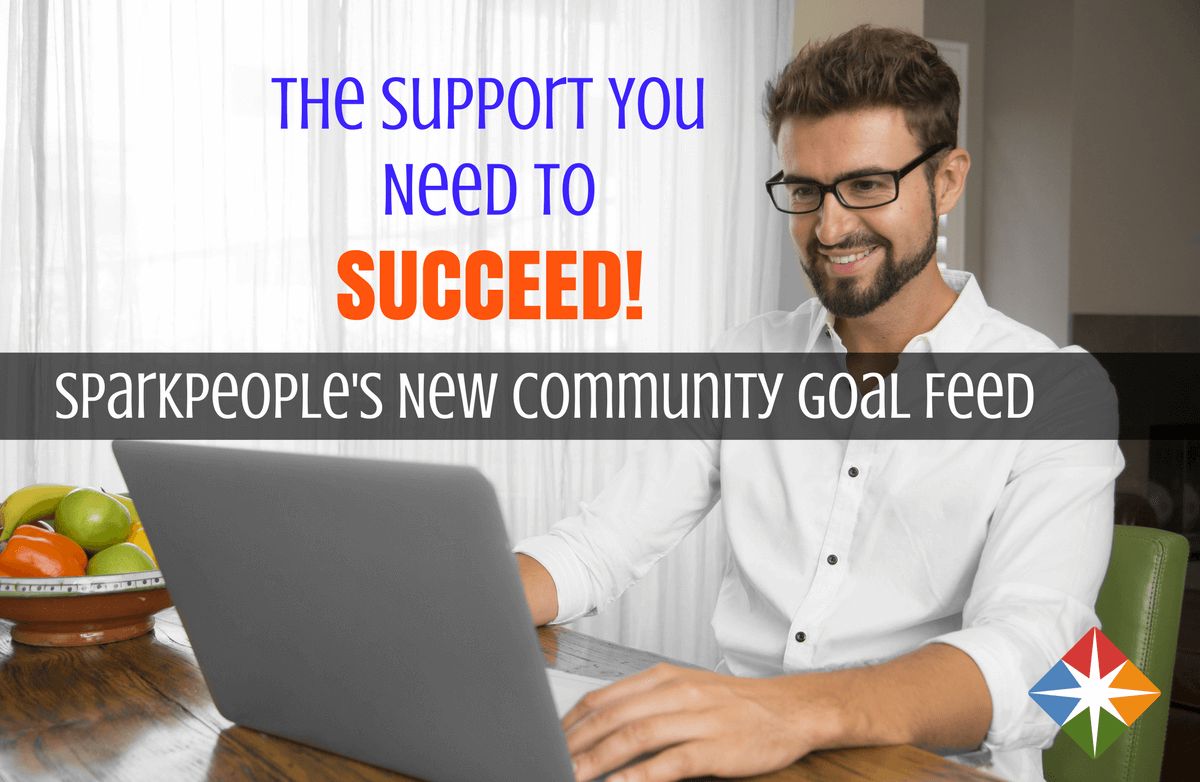 Spend a little time on our site, and it won't take long to discover that our positive and supportive Community is unlike any other. That's why we're excited to launch a new feature, designed to help you celebrate success, get a boost of support when times are tough and engage more easily with other members just like you! Did you know that SparkPeople members who are active in the Community tend to lose more weight than those who try to go it alone? This new feature can help you reach your goals, all while having fun along the way.

The Community Goal Feed (found on your Start page or homescreen) is a place to post updates and photos, share your goal progress and tell others a little more about yourself! Here are the features the Community Goal Feed has to offer in more detail:
Posted 3/9/2017 10:00:00 AM By: Jen Mueller : 396 comments 108,909 views
Read More ›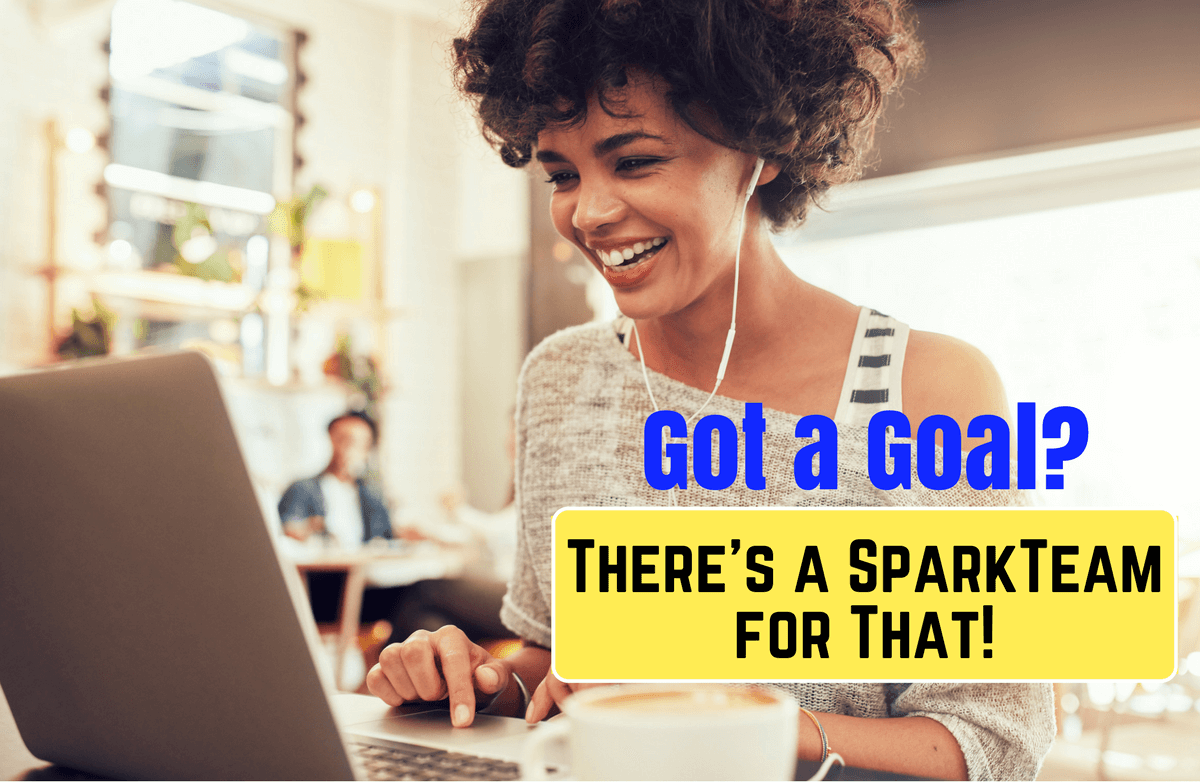 What if there were a place you could go to meet people who not only have similar interests as your own, but also could offer support and comradery as they worked toward their own healthy living goals right alongside you? The power of community and support groups cannot be understated and, lucky for you, there is a place in the SparkPeople Community where you can find all of these things and more. Whether your goal is to conquer emotional eating, learn more about photography, find others with similar weight-loss goals or meet people from your city, there's a SparkTeam for that.
Posted 2/7/2017 12:00:00 AM By: Jen Mueller : 15 comments 23,410 views
Read More ›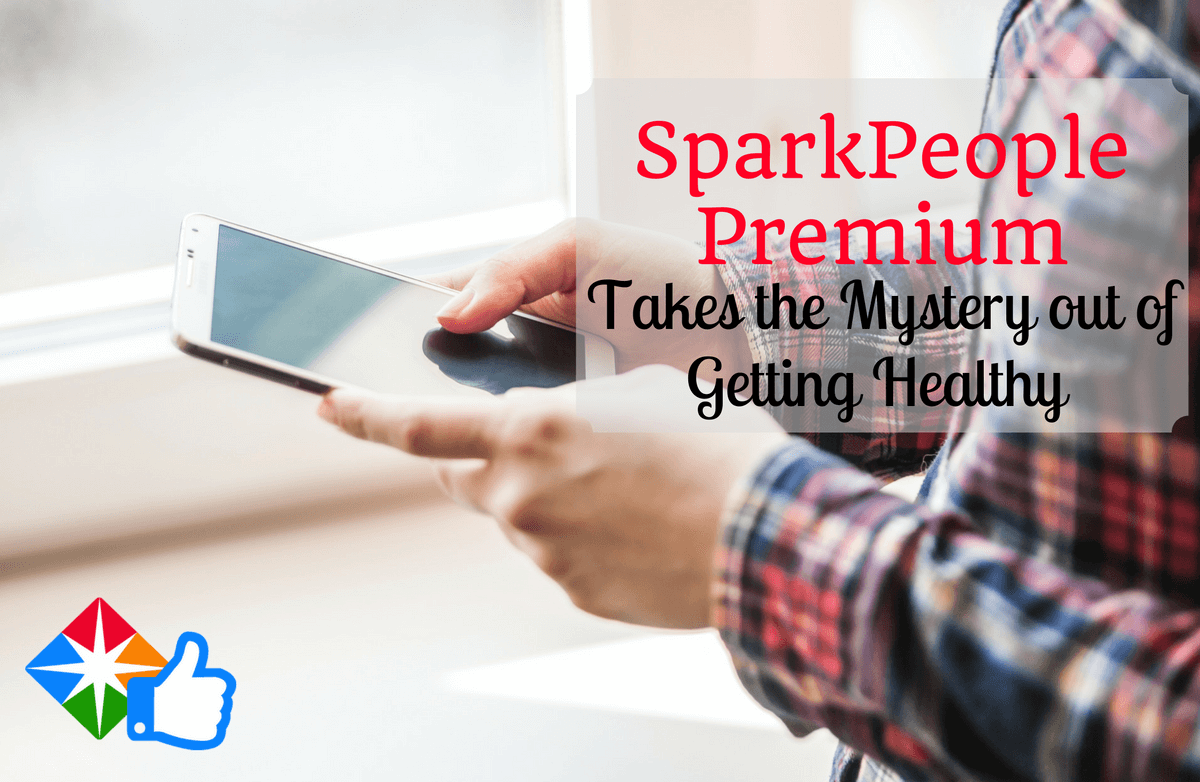 Getting healthy can be confusing. In any given day, a hundred questions can arise about your diet or how many carbs you should be consuming or how to figure out the appropriate weight to bicep curl or exactly what the difference is between Barre and Pilates. Whether you're a beginner or you've been at it for a while, none of us are experts and trying to figure out the best path to weight loss can be frustrating as a result. But what if you had an expert right in your pocket? Someone to consult along the way who could guide you in the right direction?
Posted 11/28/2016 12:00:00 AM By: Jen Mueller : 7 comments 11,464 views
Read More ›
I have dreams of living a stress-free life, where my children are always happy, my house is always clean and I have plenty of free time to do whatever I'd like. In reality, I'm just like anyone else who has a lot of responsibilities on their plate and gets easily overwhelmed with the daily to-do list.

Stress isn't necessarily a bad thing. Some stress is normal and can even be used to your advantage. It's important to recognize that there are dangers associated with too much stress, though, including long-term effects on your physical and mental health. Headaches, insomnia, constant worrying—these are the kinds of things I'm trying to avoid.

Yet, when I read about how to reduce stress, so much focus is on things that require amounts of time I don't have available in the first place. I'd love to do a yoga class, but finding time for it would create even more stress. A massage would be great, but squeezing in an appointment between martial arts practices and work isn't going to happen. If you're like me, you're looking for simple things you can do right now that will make daily life a little more relaxed. Many of these options take just a few minutes, but the benefits can last a lifetime.
Posted 9/26/2016 12:00:00 AM By: Jen Mueller : 11 comments 40,180 views
Read More ›
One of the most frustrating things about adopting healthy habits and losing weight is that you're an experiment of one. What works for one person might not necessarily work for your particular body, metabolism or lifestyle, so it's on you to test drive various eating habits and fitness routines until you find the one that fits just right. It's easy to drive yourself crazy with all of the information out there telling you what to eat, when to eat, how to exercise, when to exercise and the best way to minimize your effort while maximizing your results.

With all the conflicting information and resources out there, wouldn't it be nice if you could talk with an expert, tell them your story and get personalized advice to help you reach your goals? Now, it's possible with the Email a Coach feature as part of SparkPeople Premium!
Posted 9/14/2016 12:00:00 AM By: Jen Mueller : 8 comments 15,331 views
Read More ›
Most of us have worked as part of a group focused on a common goal at some point in our lives, whether on a class project, a team sport, a work task or a family vacation. In these situations, you know how important support from the group can be. When it comes to losing weight and adopting healthy behaviors into our lives, this kind of support becomes even more crucial. Research shows that accountability to others and social support are key factors in weight loss and weight maintenance success.
Posted 9/8/2016 12:00:00 AM By: Jen Mueller : 64 comments 20,794 views
Read More ›
My husband has trained in martial arts on and off for years. Still, when he suggested our four-year-old daughter try it, I was hesitant. "Are they going to teach her to fight?" I asked. "They will teach her to defend herself," he answered.

That's all I needed to hear to convince me it was a good idea. Fast forward five years, and her Brazilian Jiu-Jitsu class is now one of her favorite activities. The class not only teaches her skills needed to defend against an attacker, but it also gives her the confidence to stand up for herself.

Witnessing the mental and physical benefits both my kids and husband experienced, I decided to jump on the bandwagon by enrolling in Muay Thai kickboxing. An avid runner, I was looking for a new kind of workout that would challenge my muscles, but I was also interested in learning tools I could use if ever confronted with a situation where I needed to defend myself or protect my kids. A year later, I can attest that martial arts classes are solid workouts that will get your blood pumping (sparring for 5 minutes sounds easy until you actually do it), and I've learned techniques that I can call upon if faced with a dangerous situation.
Posted 7/25/2016 12:00:00 AM By: Jen Mueller : 14 comments 19,435 views
Read More ›
These days, it's almost impossible to escape the constant barrage of emails and text messages from friends, family, co-workers and just about everyone else on the planet. You're bombarded with updates on social media—everything from pictures of the new kitten your third cousin just adopted, to what your favorite celebrity ate for lunch. You feel lost if you miss a day on Facebook or an episode of "Game of Thrones," and your friends wonder if you've dropped off the face of the earth when you take more than a few hours to "like" their recent posts.

It's hard to believe that just 10 years ago, you probably didn't have a Facebook account or a smartphone. Maybe you had an email account that you checked occasionally, but you'd never heard of texting or apps. There was no DVR, so if you missed an episode of your favorite show, you'd have to wait for the rerun. Times have certainly changed.
Posted 6/14/2016 12:00:00 AM By: Jen Mueller : 19 comments 27,141 views
Read More ›
The older I get, the faster time goes. As each year passes with the blink of an eye, I try to learn from my mistakes and am constantly striving to be a better version of myself. Let's be honest, sometimes that works, and sometimes it doesn't. Either way, I still keep trying.

When I think back to my health and fitness habits 10, 15 or 20 years ago, a lot has changed. I've become much more aware of the food I put into my body. Gone are the days of "diet" cookies or fat-free chips, foods that used to be part of the healthy food section of my grocery list. I've become a conscious label reader, and while my diet is far from perfect, I try not to eat too many foods with ingredients I can't pronounce. My exercise routine has changed considerably, as well. I used to feel like any workout under 60 minutes was a waste of time, and 90 percent of my exercise routine involved running. These days, I focus more on quality over quantity and try to add more variety—including challenging strength exercises and new forms of cardio—into the mix. As a result, I've uncovered muscles I never knew I had and have even discovered new exercises that I love just as much as running. Hello, Muay Thai kickboxing!.

There are so many things I wish I could tell my younger self on the topic of being healthy. Of course, hindsight is 20/20, right? Which is not to say that this sense of "infinite wisdom" means I do everything right. I make mistakes every day, just like anyone else. But now I recognize a better way to think about my health and my body. Given the chance, I would tell 25-year-old Jen:
Posted 5/26/2016 12:00:00 AM By: Jen Mueller : 27 comments 20,710 views
Read More ›
Soon after its 2004 debut, "The Biggest Loser" became an American culture phenomenon. Each season, contestants push themselves to the limit, losing astounding amounts of weight in a relatively short period of time. Achieving these kinds of jaw-dropping results, though, requires tremendous amounts of exercise and a very strict diet. Given the extreme circumstances of the show's format, "The Biggest Loser" has experienced its share of ups and downs over the years.
Posted 5/12/2016 12:00:00 AM By: Jen Mueller : 99 comments 47,585 views
Read More ›
Read More Entries ›