SparkPeople Blog Most Recent Post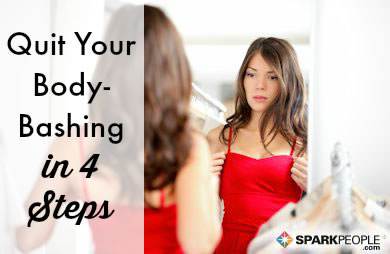 Fat talk. We've all done it. We have all looked in the mirror at one time or another and said negative things about our physical appearance.
In fact, we probably do it so often that we don't even notice it anymore.
We pinch our bellies and grumble about our thighs rubbing together and look at the dimples on the backs of our legs in disgust for years. We say it in our heads, we share it with our girlfriends, and even when our partners complement our bodies, we argue with their assessment. We do it so often that it seems totally normal.
But it's not.
We aren't made to be filled with self-hatred, self-loathing and negative self-talk; yet somehow it has become completely acceptable to be our own worst enemy.
So how can you stop this kind of talk? How can we go from bashing our bodies on a regular basis to thinking more positively and replacing those negative thoughts with loving ones? Start with these four strategies.
Read More ›
Good morning everyone! I hope today is a lovely spring day in your region!
We wanted to give our members a quick SparkPeople Radio update. We launched SparkPeople Radio about a year and a half ago as a fun experiment—a new way to Spread the Spark and reach both our members and a new audience with the SparkPeople message. We've had some great hosts along the way—Lily, Karen and most recently, Bettina, as well as some awesome guests, from your coaches or inspiring members to outside health and fitness experts from around the country.
Read More ›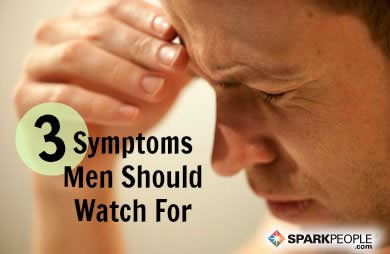 Your husband says he has a nagging pain below his ribs, chest tightness that won't quit or has simply been feeling sluggish lately, but doesn't feel like calling his doctor (or doesn't have one). Here are three symptoms he (and you) should take seriously.
Read More ›
Are you getting bored with your cardio routine? Spice things up with this quick, efficient (and kinda fun!) cardio workout that can be done with or without impact in a small space at home. I'll show modification options during the routine, so be sure to stick with whatever works best for your body!
Read More ›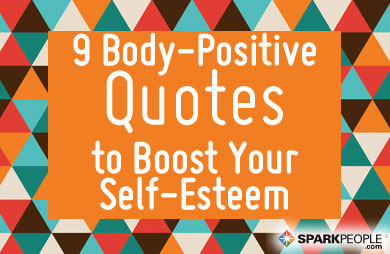 No matter how much time you put in at the gym or how thoughtfully you nourish your body, everyone suffers from body-image issues from time to time. When you need a little boost of self-esteem (and who doesn't), here are 9 of our favorite quotes and mantras. (Each quote is a separate image so, if you find one you really like, you can right click it to open in a new window and print it out.) Be sure to "Pin" this page to revisit when you need to be reminded that you're good enough as you are (right now) no matter what!
Read More ›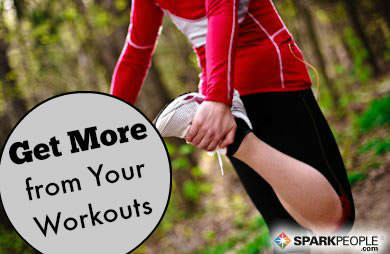 Whether you're a casual exerciser or an elite athlete, we've all been through workouts when our minds begin to interfere, preventing us from achieving our daily goals. In fact, research has proven that it's usually the mind—not the body—that fatigues first and stops us from reaching our full physical potential.
Even top Olympic athletes deal with mental distraction and fatigue during their training sessions. It is in these moments that they must learn how to effectively master their minds in order to sustain motivation, confidence, intensity, focus, and emotional control so that they can follow through on their pre-planned workouts and prepare for competition.
Read More ›