SparkPeople Blog Most Recent Post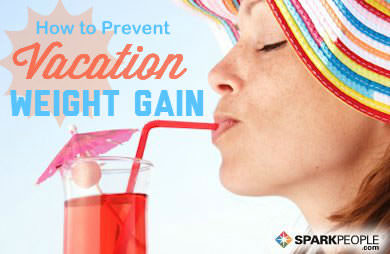 Hello, vacation! You're ready to kick back and relax, maybe sip a few margaritas by the pool. Heaven, right? Until you step on a scale and realize you've toted home more than just kitschy souvenirs. About two-thirds of frequent travelers say that exercising and eating healthy while on the road is stressful, according to a
TripIt survey
. So what's a weight-conscious jetsetter to do? Follow these 10 simple strategies when you're planning your next getaway.
Read More ›
We talk a lot about giving up bad habits and starting good ones, but which ones are the most important? Which will have maximum impact on your life?
Here, we've rounded up eight habits we believe to be the most powerful you can adopt, gleaned from the survey we did of our "success stories." These are the essential and proven truths that will lead to sustained weight-loss, and health. These habits helped our successful members keep their motivation levels high throughout the first two weeks and beyond. Here they are, in no particular order of importance.
Read More ›
Many people want to have flat abs, but have trouble getting them. Attaining visible abdominal definition depends on a low body fat percentage that isn't realistic for many and your genetics plays a part of it as well, but that doesn't mean you can't work towards a goal of having a slimmer tummy. While you can't spot train or target where you lose fat, you can work on those muscles to help you achieve flatter abs and a strong core overall.
Read More ›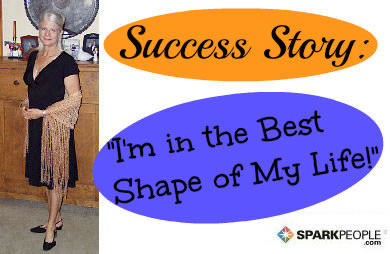 Carol Reinhard (
CAROLJEAN64
)Weight Lost: 57 poundsHometown: West Des Moines, IAOccupation: Retired
I was in the midst of therapy for depression. I broke my leg, the complications from which left me inactive for several months. I gained weight as a shield as I dealt with complex and frightening issues in therapy. I had little energy. I did not feel attractive to my husband and felt like a grandmother to almost anyone more than 10 years younger than me. I didn't want to be old when I knew I wasn't. I somehow inherently knew that combining good eating and physical activity was what I needed to complete the road to good emotional, physical and mental health that I started in therapy.
I made some great progress in therapy and decided to give my husband my weight loss goals as a birthday gift with the goal of being at my wedding weight by our 38th wedding anniversary eight months later. I made it with one day to spare. My first week I lost six pounds, and I gained only one week. I lost about 1.75 pounds per week.
Keeping a food journal has been so important in maintaining my weight. For me, it was all about portion control, portion control, portion control.
Interestingly enough, I came to SparkPeople
Read More ›
A round-up of the most interesting and thought-provoking stories of the week.
Advice on Practicing Yoga in Middle Age, Part 1
Dr. Loren Fishman, a back-pain and rehabilitative medicine specialist who studied yoga under B.K.S. Iyengar, answers readers questions about how to safely practice and alleviate pain in the first of three segments. A must-read for anyone who practices yoga, anyone who wants to, or anyone with back or nerve pain.
NYT.com
6 Things You Don't Know About Your Muscles
Our muscles do more than most of us realize. Tip #1: Think of them like "scaffolding for your entire body." Don't miss the rest...
Shape.com
Best Road Races for Beginners
If you're a new runner interested in road races, you'll want to check out this list of events known for their crowd support, good swag, and non-competitive vibe.
Self.com
Frank advice from Star Jones
A decade after weight-loss surgery and three years after open-heart surgery at age 44, the former View star shares her thoughts on healthy living.
Philly.com
What 100 Calories Look Like: Frozen Treats
Craving something cool and creamy? Look before you lick.
FitSugar.com
Read More ›
Meet Erin
. She's 30 and lives in Florida. Happily engaged and recently promoted at work, she loves her life. She wakes up feeling great, rarely stops moving throughout her waking hours, and goes to sleep each night with a smile on her face. Life isn't perfect, but every day feels better than the last, she says.
Erin is so committed to this life that it's hard for her to remember what it was like before, when
she weighed almost twice what she does now.
When she had little energy to stay awake after work and all she wanted to do on her days off was sleep. When she was in excruciating pain from even the smallest physical efforts and walking around the block seemed like torture. When she looked in the mirror and didn't recognize the woman she'd become and didn't know how to change her life.
She wanted to marry the love of her life, raise babies together, and do all the fun things she could only watch from afar. When she moved to Florida from New Jersey, she was excited about the year-round sun, access to the beach, and all the theme parks and outdoor festivals. But most of the time, she stayed inside or came home early because she was tired and in pain. Life was passing her by, and she felt helpless. Looking back now on the day she decided to change everything, it feels like a dream—a nightmare—but she's grateful for it. Looking back, the worst day of her life was also among the best, because it was the first day of the rest of her life.
The harness was stuck. No matter what she did, Erin couldn't fasten the safety belt around her middle. She held her breath, sucked in her stomach, and tried wiggling in her seat. Her fiancé, JT, then tried, but to no avail. People were laughing and pointing, and the line was backing up. The roller-coaster operator came over to see what was wrong.
It was the day after Erin's longtime boyfriend had proposed to her, and they were at a Florida theme park to celebrate. The joy that hadn't left her face since he got down on one knee was replaced by fear and panic. Finally, it clasped.
Her humiliation turned to relief and then terror as the ride began. Was the harness secure? Would it hold her weight, or would she plummet to her death on what should have been a day of celebration? The ride lasted a mere three minutes, but every moment felt like an eternity. She held her breath, gripped her fiancé's hand, and prayed for it to be over. It soon was, and her giddiness returned, until they picked up the photos taken on the ride. Her stomach dropped as she looked at the woman in the photo. She knew she had gained weight, but really? That was what she looked like?
I look like a pillow stuffed into a wastebasket,
she thought. Right then and there, she knew something had to change. She and JT wanted to start a family, but Erin asked herself,
How can I take care of kids if I can't take care of myself?
At Sea World, the site of the fateful roller-coaster ride
After years of trying maple-syrup cleanses, all-meat fad diets, and every diet pill in the pharmacy,
she was ready to lose the weight for good
. No more quick fixes or searches for an instant cure.
This is it,
she told herself.
It has to be the right way. Nothing ever worked before because I didn't do it the right way.
"How to live a healthy life," she typed into her browser; she was not going to look into diets.
SparkPeople.com
popped up in her search results and she joined immediately. She got started on her new life and never looked back.
Read More ›