SparkPeople Blog Most Recent Post
Here at SparkPeople, we like to sweat--really, really sweat. Whether it's a quick sprint up the stairs after lunch to get the heart pumping, a long run beside the river or a jump-rope-slash-strength-training circuit that results in puddles on the floor, working a bit of exercise into every day is a huge part of our lives and helps keep us feeling healthy and empowered all year long. With Thanksgiving right around the corner, we wanted to tell you what we are thankful for and take a moment to recognize all the inventive ways we workout and the people and things that motivate us to sweat.
Read More ›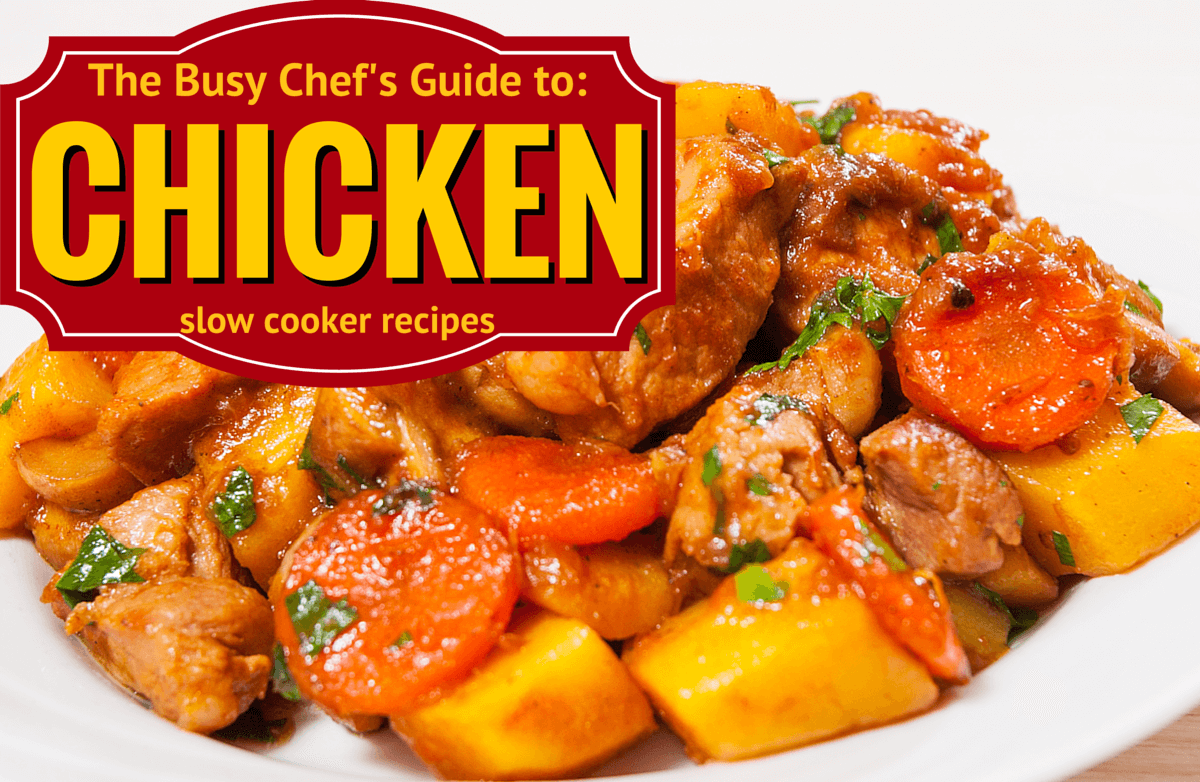 Whether it's the holiday season sneaking around the corner, summer activities, school functions or the busy time at work, schedules have a way of becoming a carefully balanced juggling act. As a result, getting a healthy dinner on the table often takes a back seat to social events, the kids' extracurricular activities, shopping or baking. With the help of a trusty slow cooker and a long list of recipes, though, healthy meals can still be incorporated into your evening plans in almost no time and with very little effort. Slow cooker recipes require only a few minutes of your attention—just prep, go about your day and come home to a finished, nutritious meal.

Salsa Chicken
Dice a few veggies, pop open some salsa and tomatoes and you've got a meal your family will love.
178 Calories, 4g Fat, 27g Protein



Marinara Chicken & Vegetables
Throw your ingredients together in the slow cooker first thing in the morning. A hearty, healthy dinner will be waiting when you get home!
177 Calories, 4g Fat, 27g ProteinCreamy Italian Chicken
With its creamy base and just a touch of zesty flavor, this chicken dish is one your family will request by name.
385 Calories, 13g Fat, 41g ProteinSpanish Chicken
Don't think you can create a gourmet meal in a slow cooker? This roasted pepper and almond recipe begs to differ.
322 Calories, 6g Fat, 31g Protein


Buffalo Chicken
Not only is this four-ingredient chicken lighter than traditional Buffalo wings, it's also more versatile.
115 Calories, 5g Fat, 16g ProteinChicken Tortilla Soup
This flavorful soup will make you rethink how you enjoy Taco Tuesday.
89 Calories, 2g Fat, 8g ProteinChicken Stew
This hearty stew is brimming with both flavor and veggies.
203 Calories, 4g Fat, 21g ProteinOrange Chicken
The ingredients might not sound like they go together--orange marmalade, soy sauce and barbecue sauce--but trust us, you're going to flip for this unique mix of flavors.
318 Calories, 5g Fat, 46g ProteinChicken & Veggie Mac & Cheese
This recipe contains cheesy goodness for the kids and veggies in every bite for you.
464 Calories, 15g Fat, 26g ProteinRotisserie Chicken
Supermarket rotisserie chickens are a busy cook's best friend. When you have time to plan ahead, make your own—right in your slow cooker!
278 Calories, 12g Fat, 42g ProteinHoney Mustard Chicken
A homemade honey mustard sauce takes this tender chicken recipe to the next level of deliciousness.
200 Calories, 5g Fat, 25g ProteinBourbon Street Chicken
If the idea of shredded dark meat in a sweet sauce isn't enough to convince you to make this, will the fact that the recipe has been shared more than 136,000 times help?
168 Calories, 4g Fat, 20g Protein
Click here
for more healthy slow cooker chicken ideas.
How often do you use your slow cooker? What healthy slow cooker chicken recipes will you be trying?
Some of the best workouts are the ones you can do anytime, anywhere. Just because you're not using fancy gym equipment does not mean you aren't working hard, challenging your body and getting results. Whether you're stretched for time and need to squeeze in some fitness, or you just don't want to spend a lot of time exercising today, here are two quick workouts to start and finish your day the right way. Try one or both for a full-body workout in just 10 minutes. The best news of all: you can do them in your slippers without even walking out the door!
Read More ›
Repeat after us: Ignoring your
foot pain
will not make it go away. And contrary to popular belief, there are steps you can take to reduce these pains and help prevent them from coming back. Read about some of the most common issues that
Trevor Prior
, a practicing podiatrist and podiatric surgeon and a member of the
Vionic Innovation Lab
, sees in his practice.
Read More ›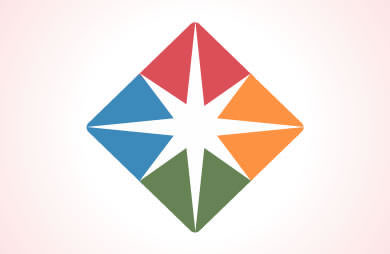 Each month you earn at least 300 SparkPoints by doing various activities on the site, you're automatically entered into a drawing for a chance to win a $100 Amazon gift card or one of 5 Spark Activity Trackers. You can find more details on the contest rules
here
.
Each month, we'll update this blog with the winners, so keep checking back to see who's won! (If you are a winner, we will also contact you via email.) Good luck!
October, 2015Amazon winner:
ABUNNA
SAT winners:
ROLLAND
WMORGAN
CANTATA
LCJNMO1
CHELLIEB
September, 2015Amazon winner:
KMD121
SAT winners:
XRAYLADY65
CONCHA77
EUSTIS525
OREGONTHEA
LYRICCA
One of the more difficult parts of sticking to a healthy eating plan is knowing that many old favorites and fast-food standbys can no longer be on the menu. Outrageous calorie counts, sodium levels that are through the roof and processed ingredients you can't even pronounce put a lot of ooey, gooey, sugary and sweet foods on the no-no list. But you're in luck, because with a few modifications and healthy substitutions, many favorite restaurant meals and sweet treats can easily find their way into your new meal plan.
Whether it's a Chinese takeout favorite that you can't live without or a seemingly healthy smoothie that really isn't, these 10 copycat recipes for some restaurant favorites cut the fat, but none of the flavor or fun. Indulge away!
Iced Coffee
It will take more time to find and put on slippers to drive to your local café than it will to create this sweet, mildly chocolatey coffee drink.
Sausage McMuffin with Egg
Trim 26 grams of fat in your breakfast sandwich with this classic drive-thru re-do.
Chicken Tacos
Skip the assembly line counter and the guac-is-extra guacamole and make these better-for-you spicy tacos at home instead. The homemade jalapeno-avocado based salsa will have your taste buds singing.
Sesame Chicken
Erase two-thirds of the restaurant version's calories and milligrams of sodium in this slimmed-down version of a Chinese takeout favorite.
Carolina Chicken Salad
With more than 1,100 calories and a whopping 68 grams of fat, it's hard to take the original restaurant salad seriously. This makeover offers the same citrusy flavor for a much more reasonable 205 calories and 9 grams of fat.
Southwestern Eggrolls
Eliminate more than half the calories found in this popular appetizer by skipping the deep fryer. The new recipe packs in a colorful array of veggies, too.
Chicken Carbonara
Date night just got more delicious with this healthy spin on an Italian favorite. With just 363 calories and 6 grams of fat per serving, this dish pulverizes the restaurant original, which clocks in with a whopping 1,570 calories and 113 grams of fat.
Lettuce Wraps
Swapping the chicken in these restaurant favorite wraps for turkey is just one of the changes that will save you roughly 200 calories per serving.
Berry Smoothie
Smoothies are guilty of masquerading as a health food, but most are packed with sugary juices or ice cream. Skip the fro-yo and use a frozen banana to create the same creamy texture right in your blender.
Frosty®
Grab the kid's size chocolate treat at the drive-thru and you'll be tracking 200 empty calories, but make this version at home and you'll indulge your sweet tooth for just 66 calories.