SparkPeople Blog Most Recent Post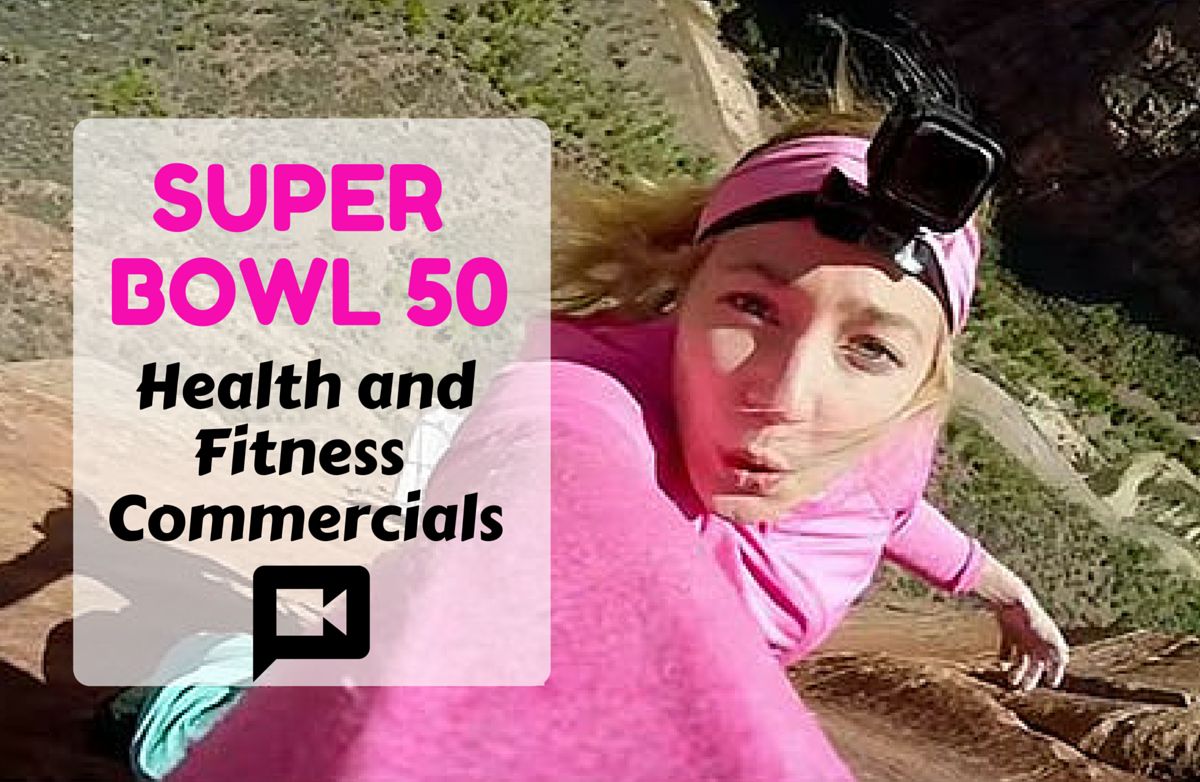 Most Super Bowl gatherings are more focused on
food
than football—and from chicken wings to cheese sticks, it's an event not likely to score many points in the healthy category. But not all of the big game's moments focused on overindulgence: There were a handful of advertisers who bucked the unhealthy trend and featured fitness-focused commercials.
Read More ›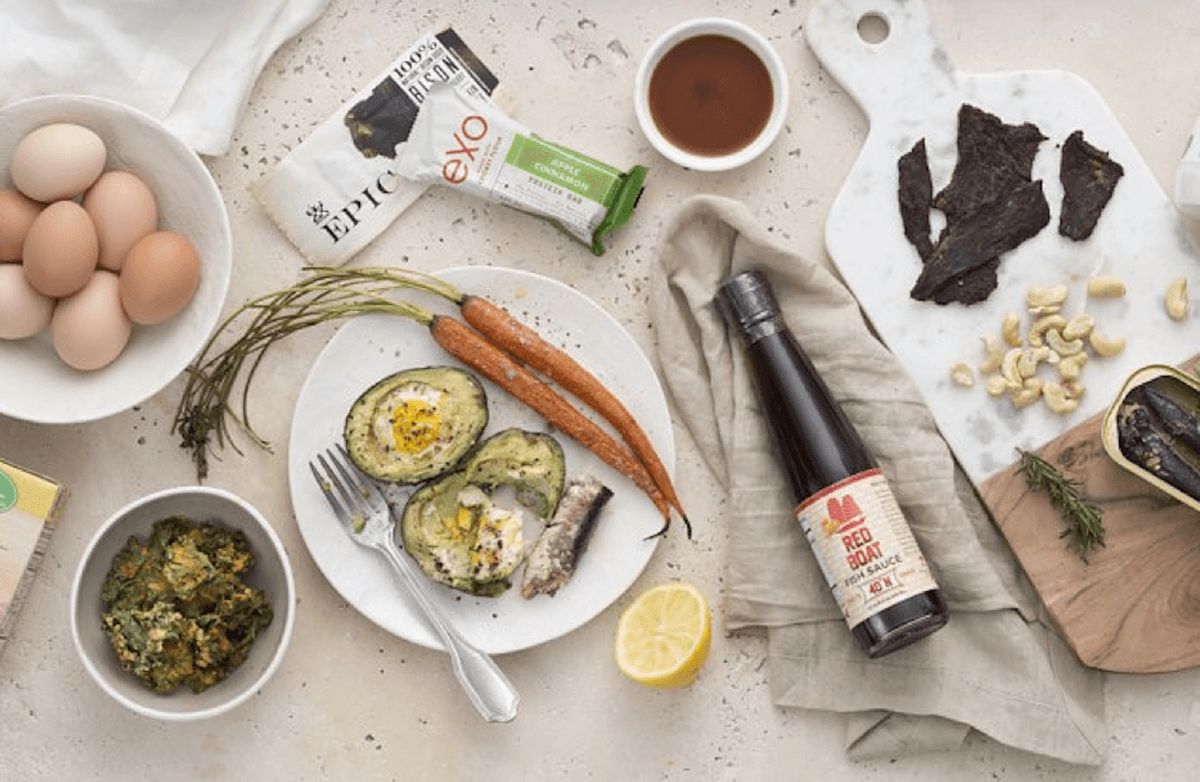 Converting to a Paleo or primal lifestyle means, among other things, you'll be spending a lot more time cooking. To really be sure you're getting the best, wholesome meals, it's best to make them yourself.
We've put together this list of the top Paleo staples you'll need in your cupboards to cook the tastiest meals and keep your body healthy. Once you stock up on these items, we guarantee you won't be tempted to eat out as often!
1. Coconut oil
This versatile oil tastes great in everything from a stir-fry to a protein shake. It's thick consistency and tropical flavor makes coconut oil a great ingredient in desserts like mousse and fudge, too!
2. Ghee
Ghee, a clarified butter without the milk solids, has been used in Ayurvedic medicine and Indian cuisine for thousands of years. It's very high smoke point, concentration of vitamins like A and E and buttery taste make it a healthy and delicious cooking fat.
A grain-free lifestyle doesn't mean you have to say goodbye to baked goods. Just choose a nut-based flour like almond meal, and start experimenting with your favorite recipes.
Like many kinds of fish and fish oil, cod liver oil is rich in omega-3 fatty acids. It's also rich in vitamins A and D, which has made it so popular in the Paleo community.
This thick, dreamy cream makes an excellent substitute for whipped cream or half and half in traditional recipes.
6. Yacon syrup
This all-natural sweetener has a very low-glycemic index—making it a great choice for the health-conscious who still want a little sweetness.
7. Raw honey
Raw honey is another excellent way to satisfy a sweet tooth—and because its raw, it has the added health benefit of helping fight allergies.
8. Probiotics
Think of probiotics as your digestion's little helper. These microorganisms live in your gut, helping your body bolster its digestion and immune system.
9. Cacao powder
Packed with antioxidants, calcium, magnesium and more, cacao powder is a nutritional powerhouse that also happens to be delicious. What's not to love?
10. Sea salt
Kick up your flavors a notch with a high quality sea salt. With sea salt, you get more flavor per gram, meaning you don't need as much salt in your food.
This dark, rich maple syrup is another tasty option for adding some sweetness to your cooking.
12. Green powder
Make sure you're getting plenty of vitamins and minerals by adding a green powder to your smoothies or juices. It's a simple way to kick your nutrition up a notch.
13. Avocado oil
An up-and-coming oil, avocado oil's high smoke point makes it perfect for frying or cooking on high heat. Like the avocado, this oil is high in healthy fatty acids.
14. Yerba mate
The caffeinated mate tea made from yerba mate leaves is an excellent energy drink. Some prefer yerba mate to coffee or black tea, as yerba mate doesn't cause the same jitters or stomach upset as coffee.
15. Almond butter
Nut butters should be a staple in all households, in our humble opinion. Almond butters are a safer choice, as almond allergies are much less common than peanut allergies.
16. Bone stock
Bone stock, a broth made from animal bones, contains a wide variety of nutrients such as calcium and magnesium. Keep the canned variety on hand for those times when you don't have time to simmer a homemade batch.
You Might Also Like
This Berry-Topped Paleo Coconut Porridge Has Twice the Fiber of Oatmeal
What Can I Cook With Chia Seeds
A Slow Cooker Makes Droolworthy Braised Short Ribs Easier Than Ever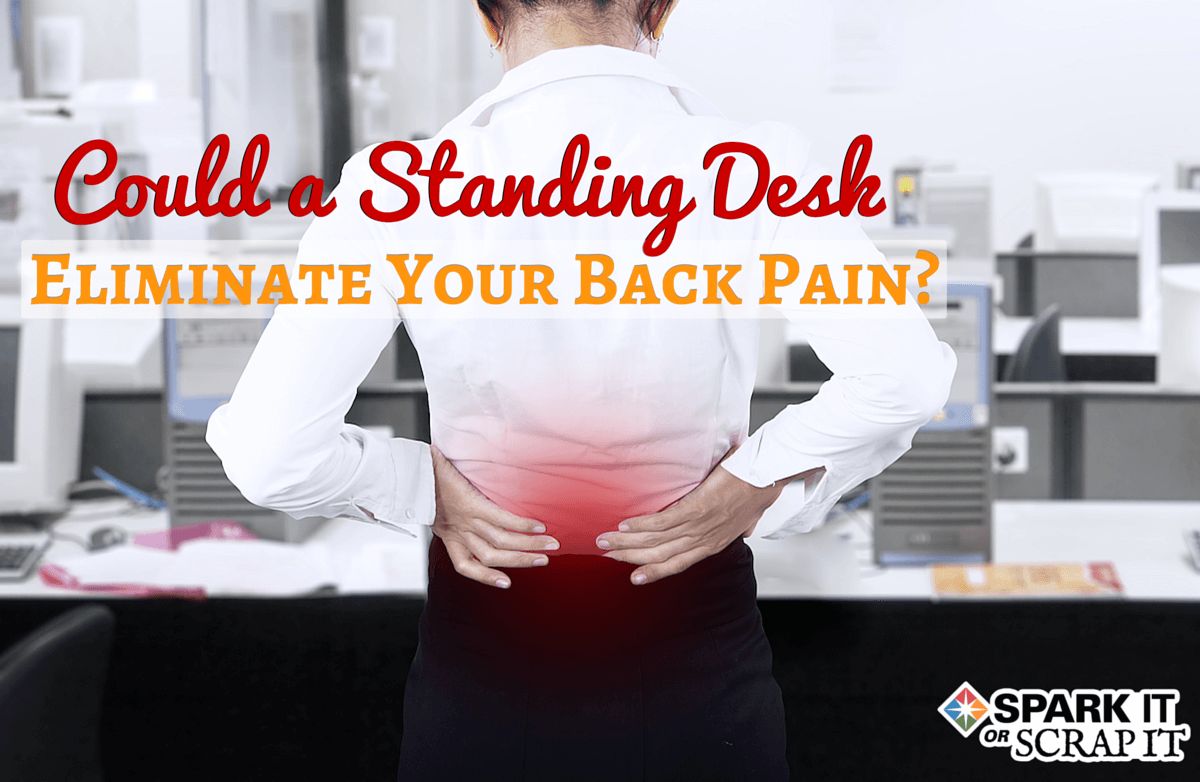 In his book "
Get Up! Why Your Chair is Killing You and What You Can Do About It,
" health expert and
inventor of the treadmill desk Dr. James Levine
calls out the dangers of sitting in no uncertain terms, writing, "We all have a capacity of happiness. Sitting somehow suppresses it. Sitting is more dangerous than smoking, kills more people than HIV and is more treacherous than parachuting. We are sitting ourselves to death."
Article
after
study
after
article
agree that the average American sits too much and needs to incorporate more movement into their day-to-day tasks. But what's a nine-to-fiver supposed to do?
After years of the
stability ball
swearing it would save our posture, there's a new kid in town vying for the attention of every cubicle: the active or standing desk. The standing desk seemingly offers the promise of a better tomorrow, free from the lackluster monotony of sitting for eight hours a day and the diseases that are so often linked to it,
including heart disease and diabetes
. But does the standing desk stand up to the test?
Yes and no.
Dr. Matt Tanneberg
, a sports chiropractor and Certified Strength and Conditioning Specialist in Phoenix, Arizona, says active desks have been shown to decrease the chance of obesity due to its metabolism-boosting effects that come from standing and being more inclined to move. Those with lower back pain should also take note of the posture benefits tied to standing desks. "With standing, you are also putting less pressure on your lumbar discs as opposed to sitting," he said. "One of the most stressful position for discs in your low back is sitting. Standing and moving around should help to alleviate the low back pain caused by pressure on your lumbar discs."
Plus, a recent study featured in
Preventive Medicine
found that, in addition to potential physical benefits, standing desks were also linked to improved mood among participants who used the desks for a seven-week time period. Jury's still out on whether it helps with
a case of the Monday's
, though.
Of course, it's not all sunshine and happy coworkers. Dr. Tanneberg cautions against too much standing, which can be just as strenuous as sitting all day. "If you get tired and hunch in front of your computer screen while standing, it is just as hard on your body as if you are sitting," he said. "Standing puts excess pressure on your feet, which can lead to soreness, muscle spasm [and] even issues usually associated with runners like plantar fasciitis."
The winning combination seems to be healthy dose of both standing and sitting throughout the day. "I tell my patients to set an alarm on their phone for every 20 minutes. When the alarm goes off, get up, stretch out, get a drink of water, go to the bathroom, do something else to move around," Dr. Tanneberg said. "By switching back and forth, you are staying active and not stressing your body too much one way or the other." Plus, as with any standing,
be conscious of your posture
to avoid discomfort or joint pains.
If you're interested in trying a standing desk, Dr. Tanneberg recommends easing yourself into a stand/sit workday by starting with the 20-minute alarm system or focusing on your sitting posture by employing some kind of lumbar support, such as a small pillow. If neither option alleviates your pain, try propping up your computer to stand a few hours each day before looking to invest in a more advanced option.
Would you try a standing desk? How do you incorporate movement into your work day?
Join us each month as we sift through the so-called life hacks and miracle cures to get to the bottom of the latest buzzworthy trend. Get the facts and decide for yourself if you should
Spark It or Scrap It
.
When you think of Mardi Gras, you probably imagine streets filled with costumed revelers and Creole music, with plenty of drinking and bead throwing—but another main player in this delightfully decadent holiday is the food.
Read More ›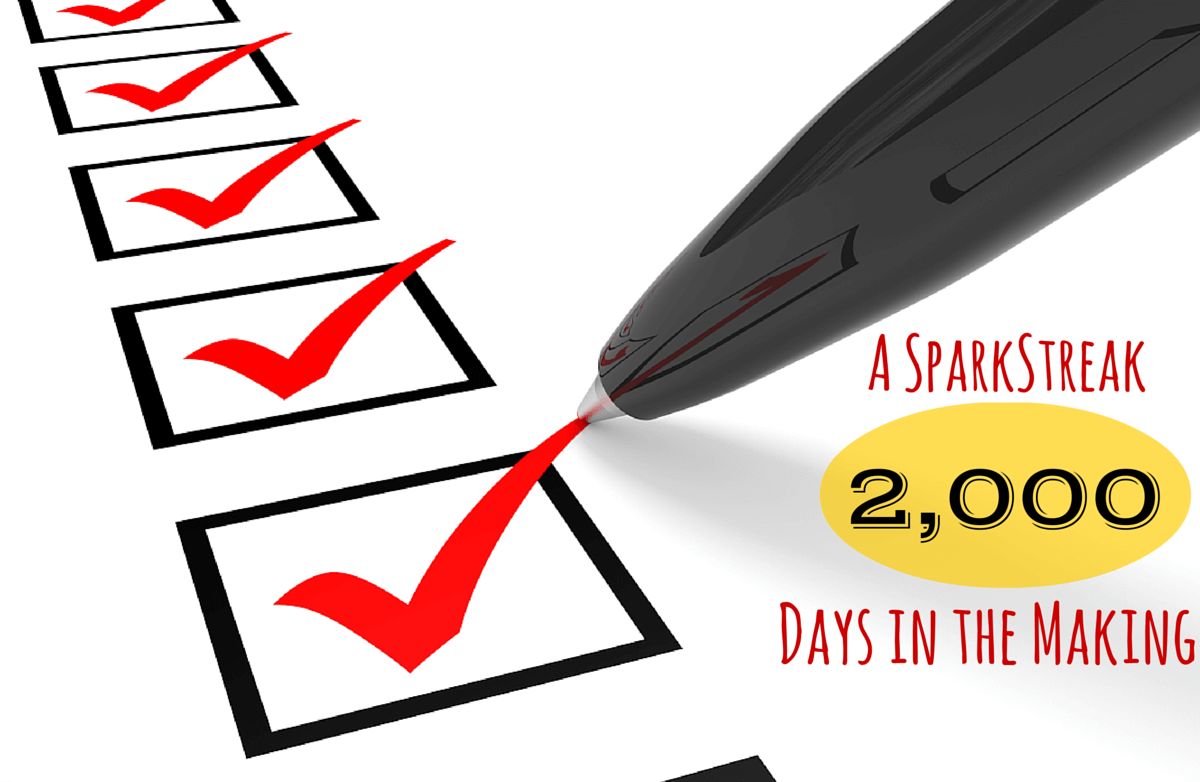 This is a featured "SparkStory", one of the classic posts from our members that provides support, encouragement and inspiration to the SparkPeople Community.
SparkPeople Member:
NORASPAT
In 2009, I came across
"The Spark"
while at a bookstore with my husband. I had never heard of SparkPeople, but had recently (and surprisingly) been diagnosed with Type 2 diabetes. I purchased a copy for myself, as well as three more as Christmas gifts for my sons. Shortly after, my son set me up with my first computer so I could make the most of everything the book had to offer. I was 66 years old, and had no clue how to use a computer or navigate the site.
Read More ›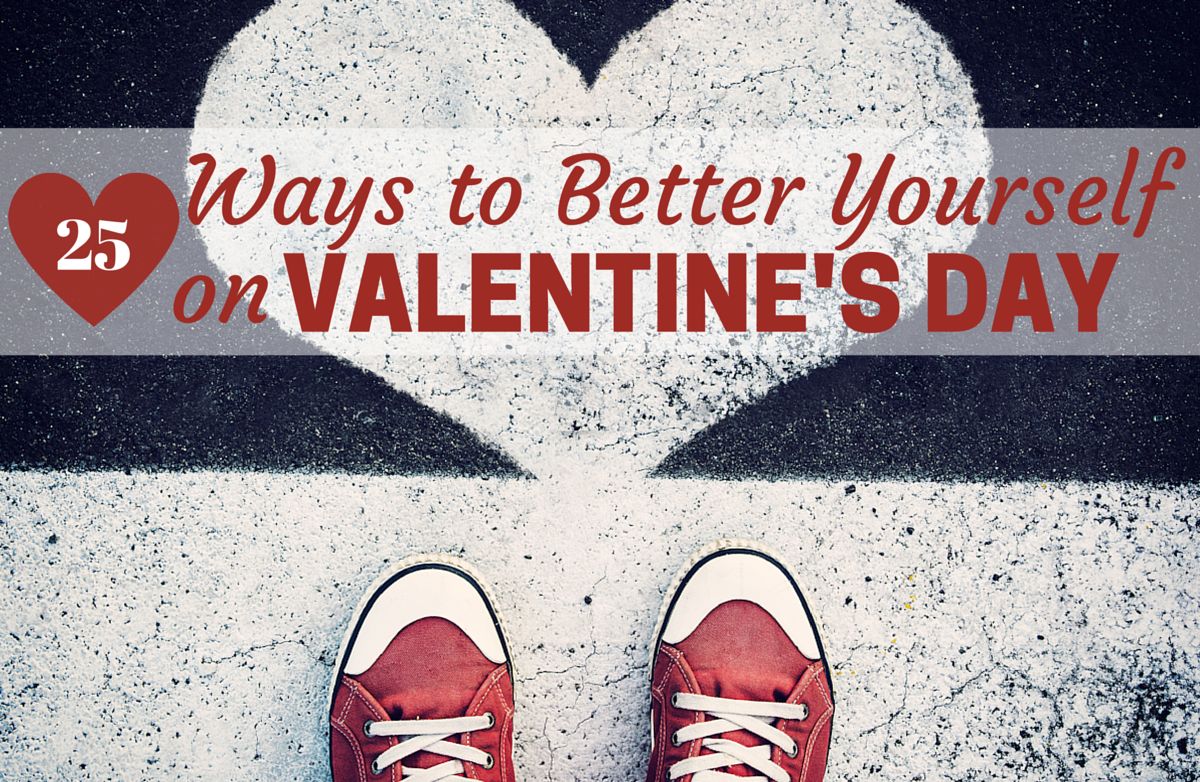 If your Valentine's plans begin with a trip to the grocery for multiple pints of Ben & Jerry's finest and end with you staring at the empty cartons littering your coffee table and the season finale credits of Downton Abby rolling in the background, hear this: There's a better way. Rather than spending the day focusing on being single, why not throw all those negative feelings aside and use the day to celebrate
you
?
Read More ›