SparkPeople Blog Most Recent Post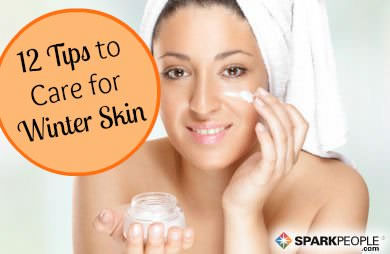 A dozen derm-approved tricks for smooth, soft, sexy skin all season. Get advice from these skincare experts: Dr. David Bank, dermatologist in Mount Kisco, New York Dr. Doris Day, dermatologist in New York City and Dr. Howard Murad, dermatologist in Los Angeles and founder of Murad, Inc.
Expert Tips1. Skip the bubbles.
Foamy lather feels luxurious but tends to strip away natural oils. Opt for a mild, fragrance-free cream cleanser with less than 1 percent sodium lauryl sulfate.
2. Exfoliate gently.
Use a facial wash with no more than 5 percent salicylic or 10 percent glycolic acid two to three times weekly. For sensitive skin, dilute with an equal amount of water.
3. Soothe your scalp.
Banish dryness and prevent irritation with a five-ingredients-or-less hydrating shampoo and conditioner. Fewer ingredients means less chance of inflammation. If dandruff is an issue, switch to a shampoo containing either zinc pyrithione or selium sulfide.
Read More ›
Every December, we editors here at SparkPeople love digging through all of our content from the past year to see what our readers (you!) liked the most. It is so fun and rewarding to look back on what we've done throughout the year, and compiling this annual list helps give us a better idea of the exact kinds of topics you want to see on our site—which helps us create more high-quality and relevant content for you!
2013 was a year of healthy snacks, fun workouts, controversial health topics, and more. Check out these top 15 headlines of the year to see if there's anything you might have missed (starting with number 1). Happy reading, and here's to even better headlines in 2014!
Read More ›
Lisa Walton (
LUCKEGIRL40
)Weight Lost:
78 pounds
Hometown:
Papillion, NE
Occupation:
Disaster Recovery Analyst
What was life like before your weight loss?
I have had a weight problem most of my life. I can still remember the first time my mom looked at me and told me I needed to lose weight. I was only about eight years old at the time, so I decided to put my leotard on and run around the house for a while. I took the scale to my mom and showed her that I had "lost" weight. She told me that that's not how it works. My mom was concerned about me and would continually try to get me to lose weight over the years. She tried everything, including bribes. I heard time after time that I wouldn't be able to get a good job or get a boyfriend if I continued to be heavy. I was very stubborn and tried to prove my mom wrong. I tried diet after diet and would experience temporary success only to jump back up to a higher weight again. I got married to my high-school sweetheart when I was 21 years old. Soon, he picked up where my mom left off with the lectures about my weight. I wanted to feel like my husband could accept me for who I was. After that, my weight skyrocketed. I got all the way up to 240 pounds when I was pregnant with my first child. At 5'3", I was pretty big. I lost some weight after giving birth, but began a cycle of yo-yo weight loss and weight gain for a few years. At a doctor's visit in July 2010, I felt crushed when I looked at the scale and it read 220 pounds again. I was almost back at my pregnancy weight.
I felt awful. I couldn't stand looking in the mirror. I continued to feel my jeans getting tighter and tighter. I was grumpy with my kids and my husband. I constantly thought about how other people viewed me as a fat person. I felt self-conscious when I would sit in chairs and worried about whether I was crowding the people next to me or if the chair was going to hold my weight. I thought about my weight most of the day every day. It was miserable. I didn't feel like I was worth the time of day. One day, I sat on the floor during a very crowded meeting, and I had a hard time getting up off the floor. I realized that the problem was getting out of control.
What was your 'light bulb moment' that made you get serious about losing the weight?
My grandmother was diagnosed with Type II diabetes when she was about 60 years old. She also had macular degeneration and high blood pressure. In May 2010, my grandmother was diagnosed with an aggressive cancer, and she passed away on June 1, 2010 at age 81. I was very close to her, and it hit me very hard when she died. I decided that I was going to use her death as the motivation I needed to start my weight-loss journey. I wanted something positive to come out of her death. I take after her in a lot of ways, and I don't want to develop high blood pressure or diabetes. I was also at my highest weight at the time of her death, and I couldn't stand myself anymore. I needed a change. I needed to be able to look myself in the mirror and be happy with what I saw. I needed to be able to not dread putting on my pants.
Tell us a bit about your weight-loss journey:
Read More ›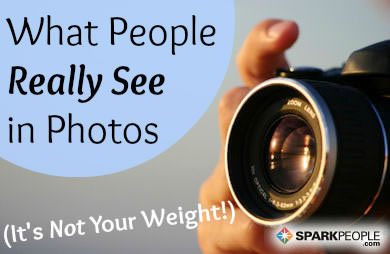 Perhaps our best and most thought-provoking roundup of links yet.

So You're Feeling Too Fat to Be Photographed...
Huffington Post Women
A photographer shares poignant thoughts on what really matters when you step in front of a camera. Spoiler alert: It's not what you think!

10 Things I Want My Daughter to Know About Working Out
Wellfesto
Whether you're a mom or not, don't miss this empowering list of reasons why exercise is about so much more than aesthetics.

Modern Moms Aren't as Busy as 1960s Moms Were
The Atlantic
According to a new report, moms today are busy and feel like they don't have a moment to spare. However, most spend more time watching TV or using the Internet than they do on housework, playing with kids, and exercising combined.

Caroline Berg Eriksen, Fitness Blogger, Causes Stir With Selfie 4 Days After
Giving Birth
Huffington Post Parents
A fitness blogger posted a pic of her postpartum belly that's so toned and flat, it's raising eyebrows. What is your reaction to stories like these?

Why a Brisk Walk Is Better
NYT
No matter the pace, walking is a good workout, but a new study says that in order to reap many of the health benefits, most of us need to pick up the pace. Slow walking just isn't going to deliver the same results.
Read More ›
You're probably in full-on holiday shopping mode by now, but don't forget yourself during this busy season. Take a few seconds to enter this week's giveaway from our friends at
Live Well 360
. One winner will get to choose from their three popular gym bags, which are all amazing and sure to make taking your workout gear with you so much easier!
Read More ›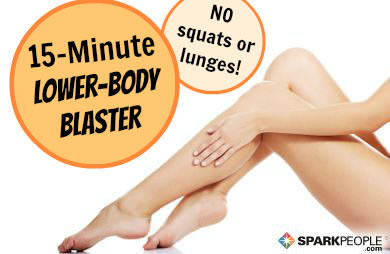 As a trainer, I'm a huge fan of squats and lunges, but I know that joint issues can make these common lower-body exercises pretty painful to do. The good news is that there are plenty of other exercises that can help shape up your lower half!
Whether you need to modify for your knees or simply want to try adding a few new leg moves to your repertoire, join me for this low impact, Pilates-inspired, lower body workout that doesn't require much space and zero equipment. It's just over 15 minutes, so it's also a great option for when you're short on time! (Oh, and feel free to kick off your shoes to further engage the muscles in your feet and ankles.) Check it out
on YouTube
, or watch via the embedded video below!
Read More ›