SparkPeople Blog Most Recent Post
Summer is winding down, and though we're sad to see it go, we won't miss the endless sugary summer festival food, ice cream and chili cheese dogs around every corner at outdoor events. Feeling a little out of sorts from a few too many seasonal indulgences? You're not alone! Luckily, sometimes all we need is a short reset to get our bodies (and minds) back on the right track. If you've been feeling a little "blah" lately, we've got just the thing to reboot your body's most important systems and give you a dose of self-care and motivation. Get a healthy tune-up with the
30-Day Fit & Fiber-Full Wellness Challenge
! Think of it as a booster shot to help you feel your absolute best from the inside out, just in time for the busy fall season ahead.
What can I expect from the Fit & Fiber-Full Wellness Challenge?
30 Daily "Mini Challenges"
Each day, you'll get a "mini-challenge" to complete to help you stay on track with your health, focusing on improving your digestive health, heart health and satiety (feeling fuller longer). These daily tasks will help you stay accountable to your plan the whole month, reminding you of what to do, offering great tips, and keeping your goals top of mind.
Yep, you read that right! You can earn 5 SparkPoints for each daily challenge you complete. Just visit the challenge page and click the "Earn Your SparkPoints" button to tell us that you completed that day. It's just that easy!
Use the Team Wall (located on the challenge page right below the daily challenge description) and the
Fit & Fiber-Full SparkTeam
to ask questions, post about your progress, and tell us (and your SparkFriends) how the day's challenge went. Encourage your friends to join you!
Invite Your Friends to Join!
The challenge is currently only open to SparkPeople members, but challenges are a great way to get your friends to join in on the fun here at SparkPeople and see what it's all about!
Share the challenge page
with your friends by posting it on Facebook, sending an email link, and more. The signup process is simple and only takes a minute or two.
Sounds great! How do I sign up?
Go to our
Fit & Fiber-Full Wellness Challenge page
and sign up by clicking the "Join Challenge Now" button to enter your email address. After you've signed up, you will receive one email per day for the next 30 days with a reminder to complete your daily challenge (and get your SparkPoints). Note that once you sign up, you should expect to receive your first challenge email
the following day
at 7 am EST.When does it start?
RIGHT NOW. The challenge is open and ready for you to join—and you can start or join at any time. The sooner you start, the sooner you'll be on the path to a healthier, happier you!
What are you waiting for?
Sign up right now
to get started today—and feel happier, healthier and refreshed from the inside out in 30 days. (Be sure to follow us on
Facebook
,
Pinterest
and
Twitter
, too.) Let's do this!
Will you be participating in our 30-Day Fit & Fiber-Full Wellness Challenge? Let us know in the comments if you're up for the challenge!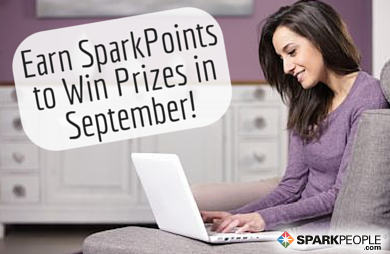 Hopefully, you've fallen in love with SparkPoints and use them to help motivate you along your healthy-living journey (you can see all the different ways to earn them
here
). To make SparkPoints even more fun, we're going to have a contest most months where you can win prizes for reaching certain SparkPoints levels. We also added a handy progress bar on your Start and SparkPoints pages to help you see how you are doing each month.
For September, we're going to do a drawing out of everyone who earns at least 300 points. We'll be giving away:
- A $100 Amazon gift card
- 5 Spark Activity Trackers
You don't need to do anything to enter, other than earn SparkPoints!
Click here
for contest rules. Good luck, and have fun!
SparkCheers!
The SparkPeople Team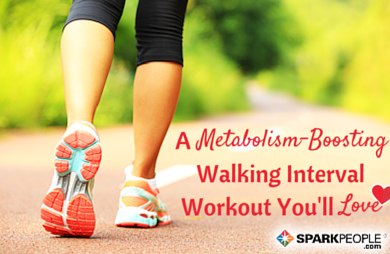 Flowers and trees are pretty, but sometimes a walking workout needs a bit more than scenery to keep things interesting. Incorporating intervals and strength-training moves into a walk not only adds variety, but also challenges your muscles and can boost your metabolism. Dallas-based trainer Kim Truman developed this varied walking workout, which includes three different intervals and three body moves, for people looking to break up their usual walks.
Keep boredom at bay today with this fun, heart-pumping workout.
Read More ›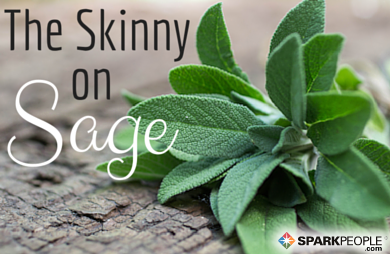 When it comes to healthy eating, most people tend to focus on eating more fruits and vegetables. However, herbs and spices can also provide astounding health benefits. Learn how herbs like sage can improve your health and delight your taste buds.

What Is Sage?
Sage belongs to the mint family of herbs, which includes rosemary, basil, thyme and lavender. Sage plants are distinguished by their grayish-green, spear-shaped leaves. Its edible flowers can range from blue to pink to white. For centuries, cultures around the world have used sage to treat a plethora of ailments including sleep disorders, colds and bacterial infections. In fact, its scientific name, Salvia officinalis, stems from the Latin salvere, meaning "to be saved."

Nutritional Properties and Uses of Sage
Sage contains a negligible amount of calories, making it an excellent weight-loss food. What it does contain is a collection of antioxidant and anti-inflammatory compounds, including:
Vitamins A and K
Volatile oils
Flavonoids
Phenolic acids including rosmarinic acid (named after rosemary)
These compounds work together to regulate metabolism and protect cells from free radicals. The acids and vitamins in sage help prevent inflammation and boost the immune system. Consuming sage is especially beneficial for people with chronic diseases such as asthma, rheumatoid arthritis and atherosclerosis. Herbal sage tea can relieve indigestion and dyspepsia. Studies also support sage's role in regulating blood sugar and cholesterol levels in people with diabetes.
Apart from dietary uses, sage can also be used as a skin toner, mouthwash and an antibacterial. Though research is limited, the tannin compounds in sage may help relieve hot flashes in menopausal women.

Sage and Brain Health
It's not surprising that an herb synonymous with wisdom can promote a sharper mind. Studies conducted in the U.S. and the UK found sage helpful in the treatment of Alzheimer's Disease. Subjects who incorporated sage into their diets over several months showed improved recall and fewer disruptive symptoms. Sage can also improve brain function in people without cognitive disorders. A double-blind study found that even a small dosage of sage oil extract significantly boosted short-term memory among young adults compared to the control group.

Choosing and Storing Sage
Fresh sage beats out dried or powdered sage in both flavor and nutrition. Look for vivid grayish-green leaves free of yellow patches or dark spots. Farmers markets often have a fresher selection of sage, and even dried varieties provide substantial health benefits. If possible, choose organic sage, which retains more of its natural antioxidant and anti-inflammatory properties. Like most herbs, sage is available year-round.
Fresh sage can last for several days when wrapped in a moist paper towel, placed inside a plastic bag and stored in the refrigerator. Store dried sage in a sealed glass jar away from sunlight, heat and moisture. It should keep for about half a year.
Sage is also available as an oil extract, herbal supplement and an ingredient in topical products.

Cooking with Sage
Sage makes a flavorful addition to salads, sandwiches, soups, sauces, meat and poultry. Due to its low sodium content, sage makes a healthy salt substitute and can help lower blood pressure. Take care when cooking sage, as high heat and long cooking times can destroy its nutritional and medicinal properties.
Health Risks of Sage
While sage allergies are extremely rare, a few people may exhibit mild symptoms. The potential side effects of sage supplements and other derivative forms of sage vary depending on other compounds present in the product. Sage should not be consumed in excessive amounts, as high concentrations of volatile oils can be toxic. Topical application may cause mild irritation, especially from store-bought creams and lotions containing sage. As a precaution, pregnant and lactating women should consult their doctor before using sage.
Aromatic, heart-healthy, and brain-boosting, there are virtually no downsides to adding sage to your diet. However, it's important to eat a variety of foods and not focus only on the benefits of one. Ask your nutritionist or dietitian for more sage advice.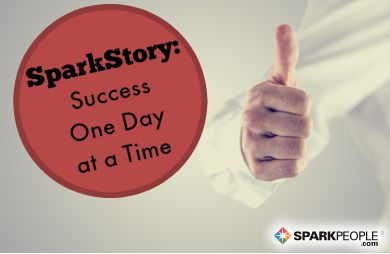 This blog is a featured "SparkStory", one of the classic posts from our members that provides support, encouragement and inspiration to the SparkPeople Community.
POSTER:
PORITA
I found SparkPeople in 2011 after weighing in at the doctor's office and realizing how out of control my weight had become. After lots of reading and finding encouragement here, I started to take steps to improve my life. By tracking everything I ate and starting with baby amounts of exercise, I lost 20 pounds. I was excited. I finally took a picture of myself to start tracking the progress. I'm
DONE with excess weight and all the problems it causes.
Read More ›
A great running song needs three elements: Lyrics that bring out the champion diva inside, infectious beats that propel you forward every time the bass drops and that little extra something that makes you look forward to--or distracts you from--all those miles ahead. Now, imagine a playlist comprised of a mix of songs, all containing these three important elements. Imagine what a playlist like that could do for your workout.
Imagine no more! We teamed up with Yes! Fitness Music to create "The Best Running Songs of All Time (Volume 2)" playlist, just for you. After hundreds of fitness fans shared their favorite running songs with us, Yes! Fitness Music combined the top choices with their diverse music library to develop an all-new playlist that is sure to make your run more enjoyable and keep your pace competitive, too. The list has something for everyone, whether you like to have a little dance in your step with Bruno Mars and Taylor Swift, prefer jamming with The Boss or need a bit of rock 'n roll to keep you moving.
Read More ›