25 Common Mistakes Runners Make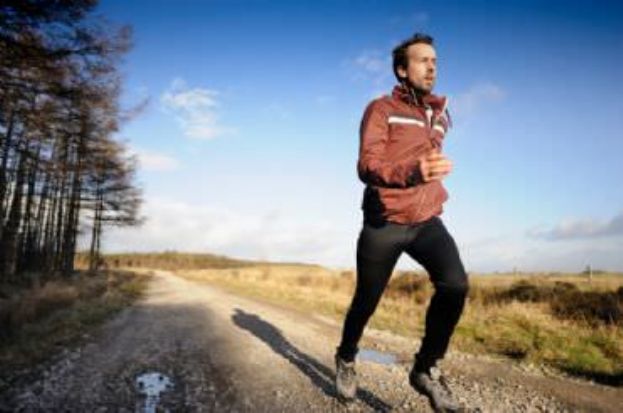 A few weeks ago a member of the Master Runners SparkTeam posted a thread asking his fellow SparkPeople runners what had been their biggest running mistake to date. The responses were quite interesting and varied which prompted me to take this forum to the other running SparkTeams to see what mistakes other runners have done in their training or racing that we could all learn from.

I believe that we learn more from the mistakes we make than by doing everything in life perfectly. However, by learning from other members mistakes maybe we can avoid some of the same issues others have experienced. I would like to thank all the runners who shared their mistakes. You guys are awesome.


Ignoring (or being unaware of) the importance of rest. -LBTHOMASJR


One of the biggest mistakes I ever made was donating blood the week of a half marathon! Blood donation is a wonderful thing but an awful training tool! -MBSHAZZER


Trying to use marathon training to lose weight. Some weight will drop off but you need to eat properly to train properly. -H3HOUND


Running on the wrong surfaces (sidewalks are hard on the legs) -JEMILLER51


Comparing myself to other runners in a race and thinking "Oh no she didn't! That speedwalker is NOT going to beat me in this race!" I should be going at my own pace and not worrying about others. -ANNEKATHLEEN


Thinking if I was a "real runner" I would just push a little harder. -APPLEPIEDREAMS


Not bringing a map of the course with me and then realizing it was too late as I found myself running past a cow and wondering what happened to the trail (Grasslands Half Marathon). -MARATHONMAMATO3


Continuing to run another 3 miles even though my thighs were rubbing together painfully. Did not look pretty and showering hurt for a week. -KVM23


Over training/under eating - I have a habit of increasing my physical activity and forgetting I can't eat like a rabbit, then I bonk during my runs, or fall asleep at my desk - NOT good! -SHINIGAN


Running too fast on my easy days making it hard to do my speed and tempo runs. -KVROMBAUT


Dressing too warm on a cool day. 50 degrees and higher only requires shorts and a t-shirt, even if it feels cool starting out. -TX_RUNNER


Not realizing my number belt made a perfect ring of "chub rub" around my waist until I got into the shower. OUCH! -GOOFY4RUNNING


Don't put sunscreen around or above your eyes, sweat dripping in your eyes is bad enough, extremely harsh when sunscreen is mixed in.-MEL_UNRAU


Not cross training -BETHMOM77


On my first 5K, I picked up both my husband's and my race packet. I took the numbers out and put one on myself, handed him the other. Turns out, I mixed them up, so he had mine, I had his. It was a small local run, so no big deal, but it was funny that I placed near the top of my division (40+ women) according to the official race results. -VIRGINIAGRETA


New running shorts- try them on a short run first. I'm long waisted and what seemed to fit in the stores started riding up and twisting when I ran. -TWINSAND3DOGS


Not doing strength training specific to the muscles that support your knees. -JEM0622


Getting all suited up for long winter runs - pants, jacket, fuel belt and then remembering that you need to use the bathroom! -LAB-LOVER


Thinking at Dublin Marathon that it would warm up from 10:00 a.m. start temperature so I ran in a singlet. It got colder and rained and wife got hypothermia. - IPA-RAY


Believing that all runners must have run track in school. Seems like the majority of runners had a case of adult onset running, sometimes brought on by birthdays ending in zeros. -MUCKITY_MUCK


As a new runner, thinking that I could just jump into running distances because I've been working out for over 2 years--started the C25K and thought it was too easy so I just made up my own training plan...ended up with an injury to my knee. -BETRME100


I suffer from the terrible 2's. (Am I a toddler in a "Master"'s body?) LOL ....too much, too soon, too fast, too far, too long-EDWINA172


Not wearing shoes that had plenty of room in the toe box. After the first marathon I did I lost 9 out of 10 toenails. Fortunatley I didn't feel it while running...I feel like an expert on black toenails.-AELARLEE1


Keeping pace with faster runners just to be social--note to self keep to your own pace you can always talk meet up after run. -FREEDOMSTAR


Training for distance running and then suddenly deciding I was a sprinter. It was the Senior Games 2009. I did a 50 yard sprint and hurt my knee. While the doctor gave me clearance to continue distance running (he said I wouldn't make it worse by doing so), I was still running with pain for a few months. -GLADGAD


I received such a tremendous response from the SparkPeople runners that I will be submitting part 2 in the future. So stay tuned.

Have you made some of the mistakes mentioned above? What mistakes have you made, not just in running, but when it comes to any exercise? What is your favorite one listed above



You will earn

5

SparkPoints

Like what you read? Learn more

about SparkPeople,

or

sign up

for your free account today!
Got a story idea? Give us a shout!