Melissa Rudy
A lifelong Cincinnatian, Melissa earned a Bachelor of Arts in English Literature from University of Cincinnati before breaking into the online content field in 2000. As a Digital Journalist for SparkPeople, she enjoys helping others meet their wellness goals by writing about all aspects of healthy living. An avid runner and group fitness addict, Melissa lives in Loveland with her guitarist husband and three feisty daughters.
Read More of Melissa's Blogs: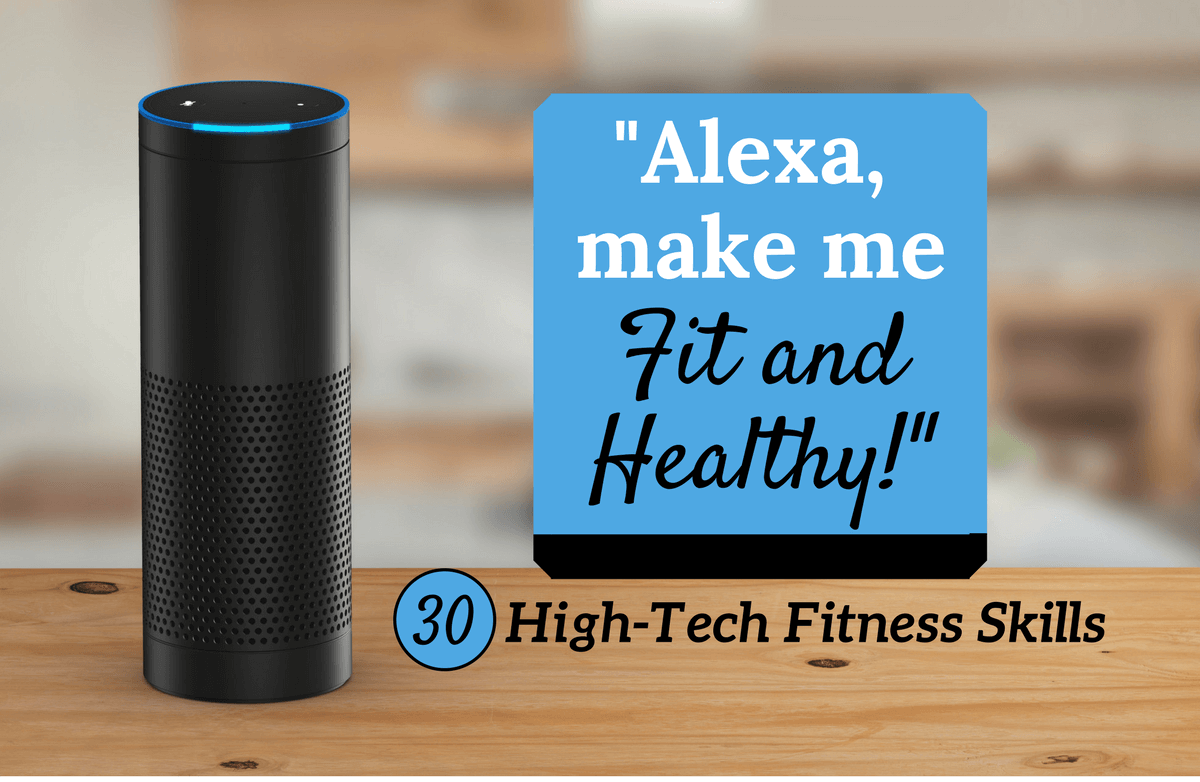 Move over, Siri and Google Assistant, there's a new A.I. in town and her name is Alexa. Well, not new, exactly (the Amazon Alexa has actually been around since November of 2014) but the digital personal assistant is quickly transitioning from a rare novelty to a more mainstream technology. Surveys have found that ownership of Alexa has grown by more than 70 percent in less than a year.

Alexa, which powers devices like the Echo, Echo Show, Tap and Dot, is a woman of many talents. Not only can she track sports stats, adjust your home's thermostat and manage your Google calendar, but she can also help you get and stay fit. While you can't instruct her to do your workout for you (pity), Alexa offers plenty of fun, futuristic ways to stick to a healthy diet and exercise plan.
Posted 12/6/2017 12:00:00 AM By: Melissa Rudy : 68 comments 26,040 views
Read More ›
Josie from Arkansas (HAPPYDOES) has been on her weight-loss journey for nearly 40 years—but it's a journey that hasn't always headed in a healthy direction. It's taken some twists and turns, some ups and downs—and, at times, has come to a screeching halt. Now, at almost 58 years old, with the help of SparkPeople, Josie feels that she's finally found her way.
Posted 12/6/2017 12:00:00 AM By: Melissa Rudy : 54 comments 7,048 views
Read More ›
So, just like 29 million other people in the country, you have diabetes. You're learning to live with the condition—eating healthier, exercising and maybe even taking medication to keep your blood sugar within a safe range. You're determined to keep your diabetes under control, rather than letting it control you.

And then…the holidays.

Here comes November, the start of the sweetest season of all. There's a festive flurry of office parties, family dinners and neighborhood gatherings—and all of them seem to share one common thread: scrumptious, sugary desserts.

Where does that leave you?

When you're diagnosed with diabetes, sugar instantly turns into a four-letter word, and cookies, cakes, pies and other sweet treats become taboo. But with smart recipes like these, you can still enjoy your favorite desserts (in moderation, of course) without putting yourself in the danger zone.
Posted 12/5/2017 12:00:00 AM By: Melissa Rudy : 51 comments 15,887 views
Read More ›
From running to spinning to yoga, every workout has its own natural rhythm. Whether it's marked by footfalls on pavement, pedal strokes or a pattern of inhales and exhales, the cadence helps us stay tune with our bodies, our breath and our heartbeat. Most likely, this is why music is such a common—and, for many, essential—exercise companion. The beat keeps time with our movements, engages our minds and makes each workout seem a little less like work.
Posted 11/28/2017 12:00:00 AM By: Melissa Rudy : 75 comments 9,495 views
Read More ›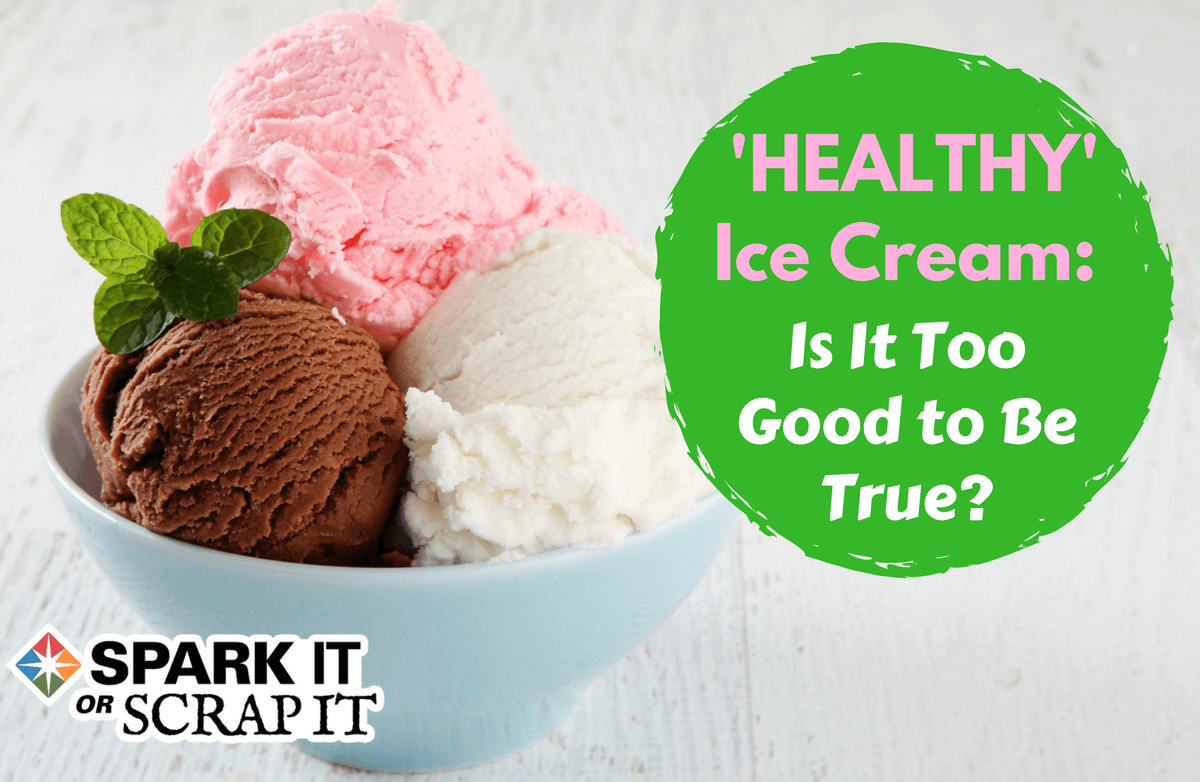 There's a reason it's a prop in pretty much every breakup scene of every romantic movie: After all, it wouldn't be quite as comforting to curl up on the couch with a bowl of broccoli. But you don't have to be freshly single to appreciate the cold, creamy deliciousness of a pint of ice cream—it's also the treat of choice for celebrating birthdays, cooling off on summer afternoons or simply indulging a sweet tooth on a random Tuesday.

However, unless you're super disciplined about portion sizes (rocky road and restraint don't usually go hand-in-hand), screaming for ice-cream on the regular isn't exactly conducive to a health and weight loss plan. But parting with it is such sweet sorrow…so what's a frozen treat fanatic to do?
Posted 11/22/2017 12:00:00 AM By: Melissa Rudy : 101 comments 22,663 views
Read More ›
When you're overweight and battling depression, it's sometimes difficult to tell what came first. Do you eat because you're depressed, leading to weight gain? Or are you depressed because you're overweight? In many cases, it's a vicious cycle that can seem impossible to break without a strong support system.
Posted 11/16/2017 12:00:00 AM By: Melissa Rudy : 86 comments 19,127 views
Read More ›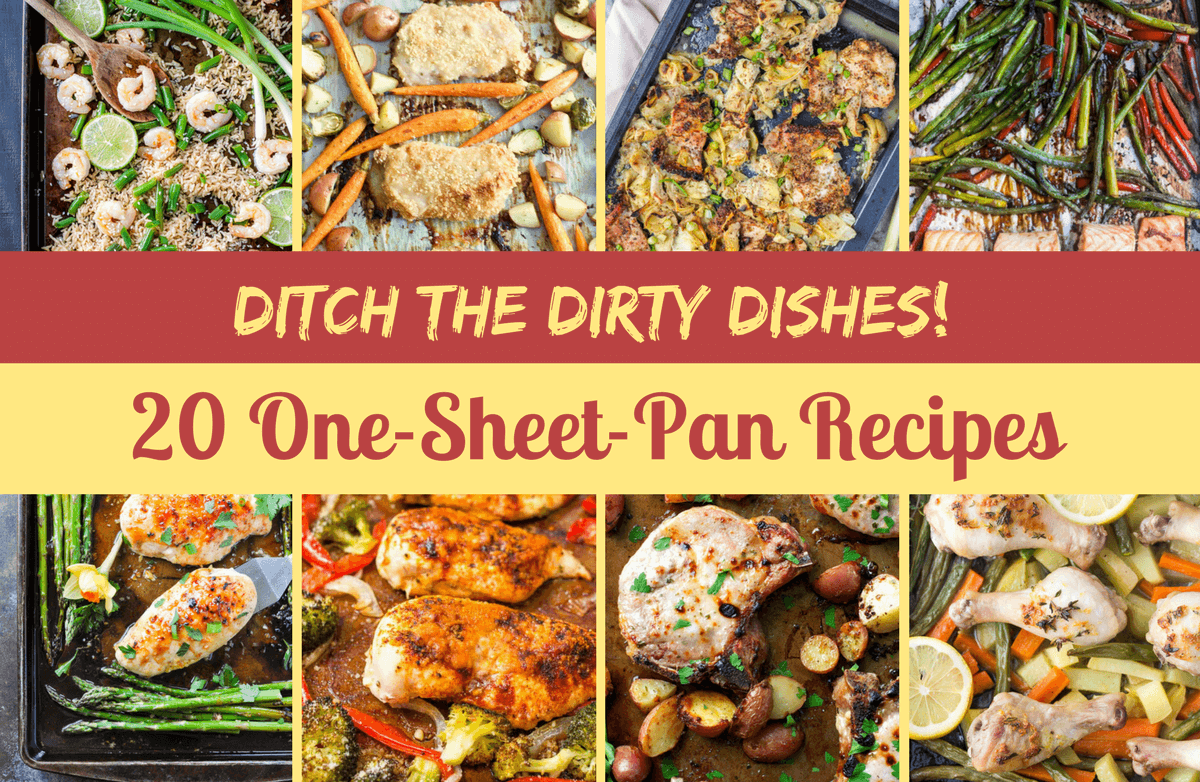 When your family is hungry, you're tired and time-crunched, and you've got better ways to spend your evening than washing a sink full of stock pots and casserole dishes, the sheet pan could quickly become your new best friend. Don't let its shallowness fool you—all on its own, this simple kitchen staple can serve as the foundation for countless delicious, nutritious meals.
For those nights when you've got plenty of ingredients but inspiration is in short supply, try one of these easy, surprisingly satisfying one-sheet-pan recipes for quick prep, delicious results and easy, breezy cleanup!
Posted 11/7/2017 12:00:00 AM By: Melissa Rudy : 81 comments 32,418 views
Read More ›
You know you should eat breakfast. You want to eat breakfast. But when you're tired and time-crunched and racing against the clock, it can seem a whole lot easier to go without -- or to grab something with little to no nutritional value. A donut may save you some time, but you'll pay for it in calorie currency (and the ensuing mid-day sugar crash).

To help with your morning meal planning, we found 30 healthy breakfasts that will help you start the day satisfied, and keep you full and energized all the way to lunch. Simply click on the graphic to open and print it (and don't forget to share!).
Posted 11/2/2017 12:00:00 AM By: Melissa Rudy : 87 comments 21,724 views
Read More ›
Herbs and spices and curry, oh my! There's nothing better than enjoying a flavorful Asian dish from your favorite Chinese, Vietnamese, Thai, Korean or Malaysian restaurant—unless it's preparing it yourself from the comfort of home. With an amazing recipe, the right ingredients and some culinary creativity, you can create a kung-pao-tastic dish that's just as delicious as your favorite takeout joint—and most likely considerably cheaper and way healthier.

Need some Asian inspiration? Here are some of our favorite regional recipes from talented food bloggers, along with a few from our own SparkPeople members.
Posted 10/20/2017 12:00:00 AM By: Melissa Rudy : 61 comments 15,033 views
Read More ›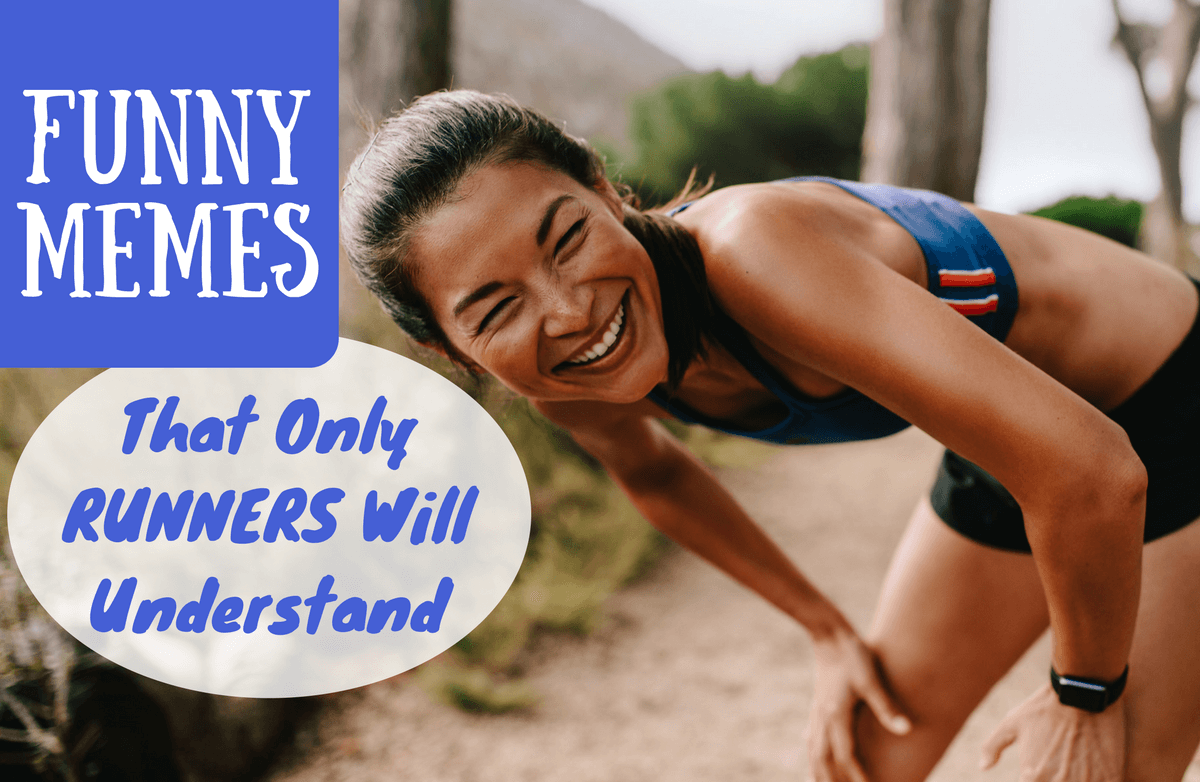 You love it, you hate it. Some days it exhilarates you, other days it exhausts you. One morning you can't wait to lace up and pound the pavement, and the next it practically takes a crowbar to pry you out of bed.

You're a runner. Sometimes a reluctant runner, but a runner nonetheless.

For those days when motivation is lagging and you're tempted to trade the track for some tacos, a little humor can go a long way toward reminding you why you started—and why not finishing is simply not an option. We compiled some of our favorite memes created by the only people who truly "get it"—other runners.

Browse, laugh, share—and then get out there!
Posted 9/29/2017 12:00:00 AM By: Melissa Rudy : 73 comments 15,689 views
Read More ›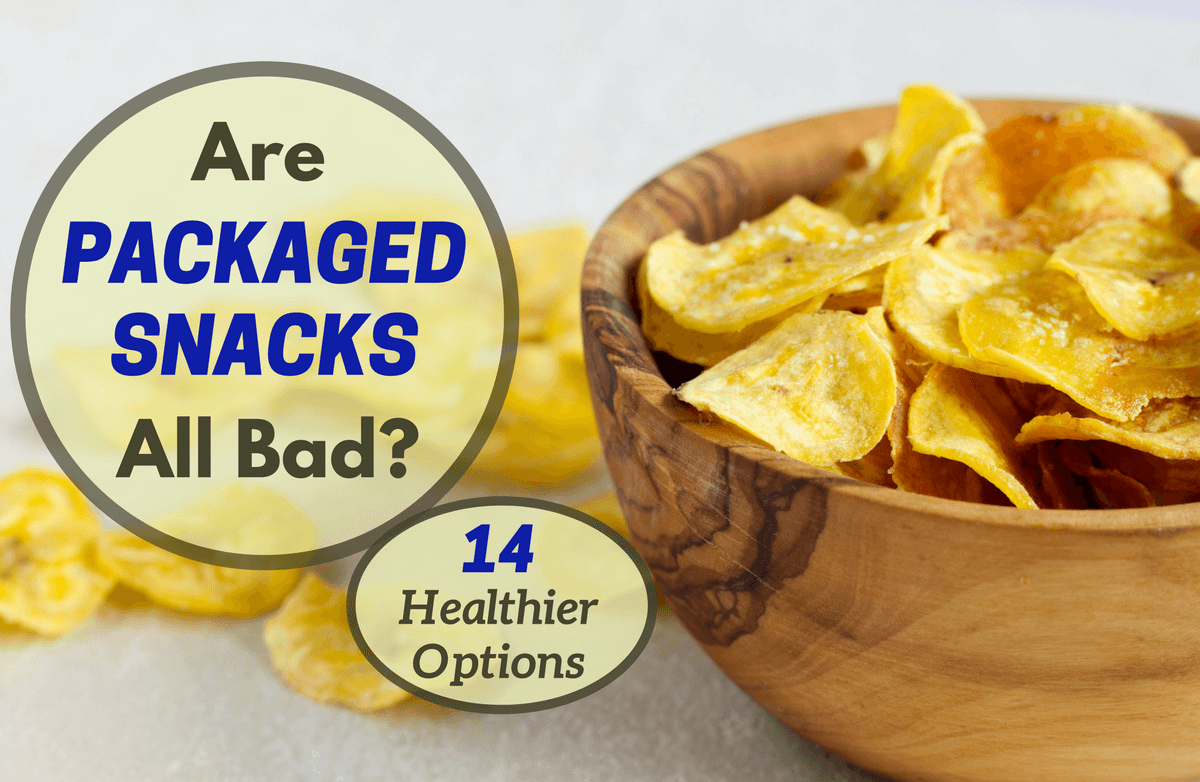 To many dietitians and nutritionists, "packaged" may as well be a four-letter word. That's because it usually equates to "processed," which is pretty much code for unhealthy. In an ideal world, all of us would choose fresh, whole foods without added preservatives, sugars, fats or sodium—but here in the real world, where time is short and to-do lists are long, most of us will end up settling for a packaged snack now and then to keep our "hangriness" at bay.

Whether you're packing kids' lunches, replenishing your office snack stash or making a midday run to the office vending machine, keep in mind that not all packaged foods are created equal. Although nothing is as good as food in its pure, unadulterated state, some bagged snacks are healthier than others.
Posted 9/26/2017 12:00:00 AM By: Melissa Rudy : 104 comments 23,622 views
Read More ›
Who says losing weight is hard? Just a few weeks into your new, healthy lifestyle, you've already dropped a full pants size and your weight loss is in the double digits. You've come to love stepping on the scale, feeling as giddy as a kid on Christmas morning as you watch the pounds melt away. Clothes from the "too-snug" section of your closet are now in your regular rotation, and your goal weight no longer seems as realistic as scaling Mt. Everest.
Posted 9/18/2017 12:00:00 AM By: Melissa Rudy : 70 comments 20,507 views
Read More ›
You woke up early, got in a pre-dawn workout and ate the healthy breakfast you prepped the night before. At work, you park as far from the door as possible and turn a blind eye to the breakroom donuts. When lunchtime rolls around, you resist the urge to join the group for Chinese food and stick to the salad you packed. But then three o'clock hits. Lunch is a distant memory, your belly is growling, your energy is flagging and you've been working so hard—haven't you earned a little treat? Before you know it, you've fallen prey to a bag of vending machine chips, your co-worker's candy jar or [insert Bad Snack Choice here].
Posted 8/25/2017 12:00:00 AM By: Melissa Rudy : 99 comments 22,877 views
Read More ›
When you see slimy, blue-green algae in a body of water, chances are you don't think about grabbing a spoon. In fact, pond scum in its natural form is quite the opposite of appetizing—so it may seem strange that it's become one of today's top health food trends.
Also known as spirulina, the algae is composed of beneficial bacteria called cyanobacteria, which live on the surface of freshwater or saltwater lakes, ponds and oceans—it can even be found on moist rocks in the desert and in the Antarctic. It's not new—many centuries before it broke onto the health scene as a trendy green, spirulina was a dietary staple of the Aztecs, who collected it from Lake Texcoco in central Mexico, and African natives, who harvested it from Lake Chad in west-central Africa.

Today, health food companies are adding this scummy staple to everything from coffee and iced tea to smoothies, energy bars and ice cream. You can also buy spirulina as a powder or pill from Amazon, Walmart, GNC and dozens of other supplement shops. With its brilliant blue hue, it is also approved by the FDA as a substitute for artificial food coloring.
Nutritional Makeup of Spirulina
A single tablespoon (7 grams) of dried spirulina powder contains the following nutrients:
4 grams of protein (60 to 70 percent of its dry weight)

2.0 milligrams iron (11%)
0.167 milligrams thiamin, B1, (11%)
0.257 milligrams riboflavin, B2, (15%)
0.897 milligrams niacin, (4%)
0.427 milligrams copper (21%)
The super powder is also a good source of magnesium, potassium and manganese. As an added bonus for those trying to lose weight, each tablespoon has only one gram of fat.
Potential Health Benefits of Spirulina
Who Should Avoid Spirulina?
If you are pregnant or breastfeeding, it's best to avoid spirulina, as its effects on the fetus are still unknown. People with autoimmune diseases, such as lupus, rheumatoid arthritis and multiple sclerosis, should also steer clear of the scum, as it could stimulate the immune system and intensify symptoms. If you have a genetic disorder called phenylketonuria, spirulina could worsen the condition. Hand points out that spirulina supplements could possibly be unsafe for children, as they can lead to the accumulation of heavy metals like lead and mercury.
Although spirulina is packed with nutrients and there is some encouraging evidence of potential benefits, more research is needed to confirm just how much it could boost your health.
Posted 8/18/2017 12:00:00 AM By: Melissa Rudy : 110 comments 16,218 views
Read More ›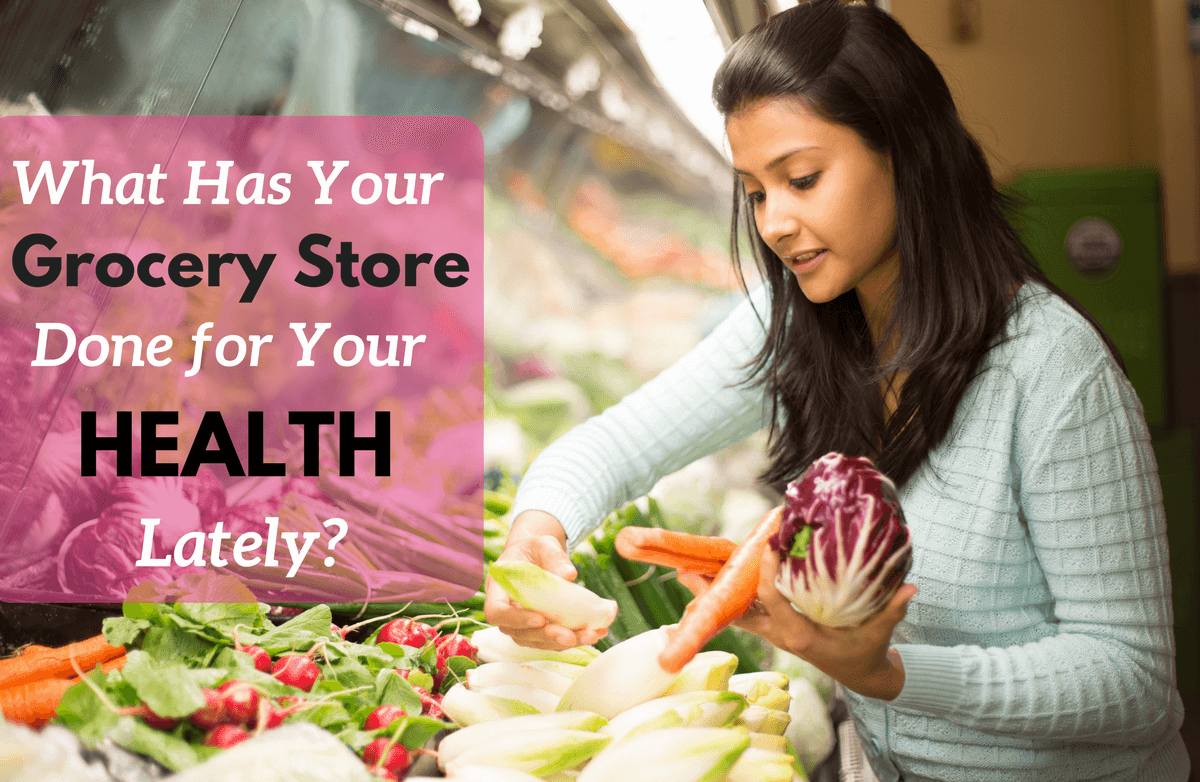 These days, grocery stores are more than just food and beverage repositories. In addition to housing all the ingredients you need to eat, drink and snack, they can also help you lead a healthier lifestyle. With the ongoing rise in obesity rates, more supermarkets are stepping up and implementing initiatives to help consumers make better choices about what they're putting in their bodies.

Of course, there are still plenty of pockets of temptation, and not all stores are stepping up to the extent of these 10 healthiest grocery chains. While the end caps and checkout counters will always try to tempt you with prepackaged treats, it's comforting to know that some stores are making headway toward some of these health services.
Posted 8/15/2017 12:00:00 AM By: Melissa Rudy : 94 comments 14,864 views
Read More ›
Read More Entries ›