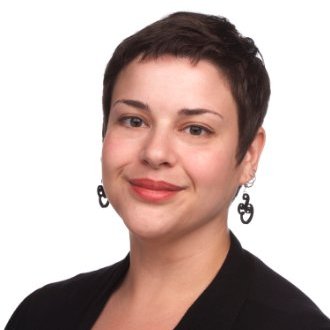 Megan Patrick
Megan Lane Patrick has been a professional writer and editor for the past 16 years, and was a chronic dieter for at least 30. A combination of weight-loss surgery, mindful eating and daily exercise finally allowed her to maintain a weight loss of more than 100 pounds. When she's not lifting weights at the gym, you can find her walking shelter dogs as a volunteer for the SPCA.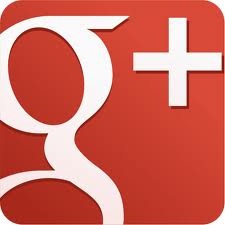 Read More of Megan's Blogs: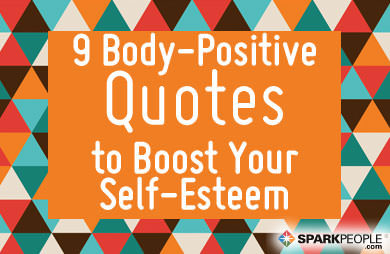 No matter how much time you put in at the gym or how thoughtfully you nourish your body, everyone suffers from body-image issues from time to time. When you need a little boost of self-esteem (and who doesn't), here are 9 of our favorite quotes and mantras. (Each quote is a separate image so, if you find one you really like, you can right click it to open in a new window and print it out.) Be sure to "Pin" this page to revisit when you need to be reminded that you're good enough as you are (right now) no matter what!
Posted 4/15/2014 6:00:00 AM By: Megan Patrick : 87 comments 373,460 views
Read More ›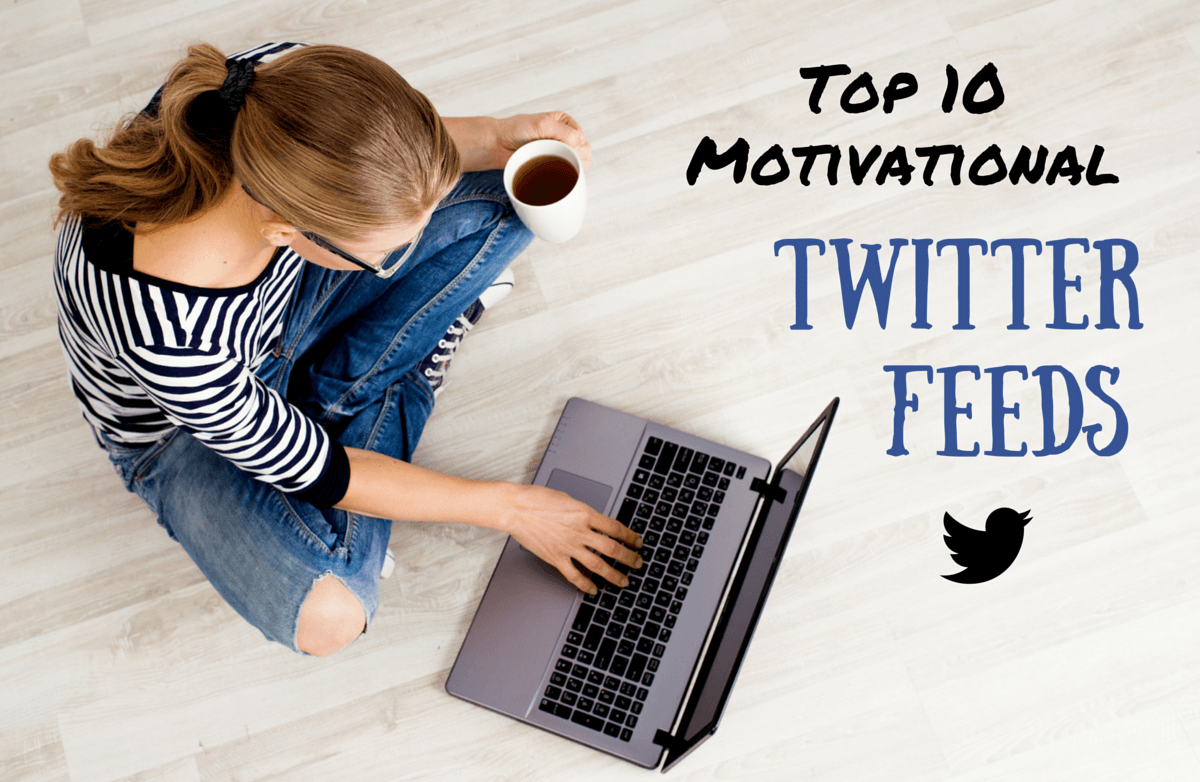 Looking for some extra motivation to keep your New Year's Resolutions afloat? Keep those goal fires burning by tapping into some of Twitter's most inspiring feeds. We've gone beyond the obvious and compiled a list of lesser-known deep thinkers, innovators and motivators. Follow these encouraging streams to ensure that your 2016 goals don't fizzle by February:

SparkPeople (SparkPeople)

If you like the articles on our site, follow our Twitter feed for a steady stream of recipes, exercise tips and daily motivations.

Walk, run, Rollerblade, ski, skip, jump--it doesn't matter just go the distance! #mondaymo… https://t.co/s6jMQAF98F pic.twitter.com/zTfPQJf2B2

— SparkPeople.com (@SparkPeople) January 5, 2016


Greatist (@Greatist)
Don't just live well—live great. Greatist is a prolific feed filled with healthy recipe ideas, effective exercises and other tips for achieving head-to-toe health.
The only motto you'll ever need pic.twitter.com/YZV1z2IMBw

— Greatist (@greatist) December 19, 2015


Fit Bottomed Girls (@FitBottomedGirl)
From inspiring quotes to workout soundtracks to drool-worthy gear, this fitness-focused feed is packed with motivating tidbits that will get you off the couch and to the gym, the sidewalk or wherever it is you like to sweat.
Something to keep in mind when setting a New Year's resolution ... pic.twitter.com/GDMupRGaNK

— FitBottomedGirl (@FitBottomedGirl) January 1, 2016


RunKeeper (@RunKeeper)
Whether you've been running for a day or a decade, Runkeeper's steady stream of tips, quotes and success stories will make you want to lace up and see just how far you can go. Discover running routes, informative articles, Q&A and more.
Failure isn't an option. pic.twitter.com/vEcG0xX8l9

— Runkeeper (@Runkeeper) January 5, 2016


Nia Shanks (@NiaShanks)
One of the co-founders of Girls Gone Strong, Nia Shanks is committed to empowering women to discover their inner badasses—not through self-starvation, fad diets or endless treadmill sessions, but through building strength, confidence and knowledge.
You can't be the best version of yourself if you're constantly tearing yourself down. https://t.co/kslwQNwrJJ pic.twitter.com/FnU9L1IVc0

— Nia Shanks (@NiaShanks) December 20, 2015


Kris Carr (@kris_carr)
Best known for her "CrazySexy" nutrition books, this New York-based wellness expert dishes out healthy eating tips, inspirational quotes and lighthearted humor. Positivity abounds in this uplifting stream.
I see great things happening for you this week, sweet friend. Happy Monday! xo pic.twitter.com/ZUaDdVxAms

— Kris_Carr (@Kris_Carr) December 21, 2015


Jeanette Jenkins (@Jeanette Jenkins)
Celebs pay her big bucks for personal training sessions, but you can get Jeanette's inspiring pep talks, nutrition tips and fitness routines for free on Twitter.
Successful people show up and get it done even when they don't feel like it. https://t.co/MUaMeUkOXj pic.twitter.com/V8h8qPlqRS

— Jeanette Jenkins (@JeanetteJenkins) December 8, 2015


Kid President (@IAmKidPresident)
Although this isn't a fitness-focused feed, everyone can benefit from 11-year-old Robby's daily doses of joy and insight. Laugh, cry and get inspired to make your world—and everyone else's—a better place.
Planning the good you want to make happen in the new year? Make sure you give the world a reason to dance. pic.twitter.com/Si5XU4ymMc

— Kid President (@iamkidpresident) December 26, 2015


Gabby Bernstein (@GabbyBernstein)
Dubbing herself "the Spirit Junkie," this best-selling author encourages her followers to chart their spiritual journeys and maximize their personal growth. Gabby also throws in the occasional fitness tweet.
When people ask "what do u do?" I say, "whatever it takes." @juneAmbrose pic.twitter.com/iFhwl9iys9

— Gabby Bernstein (@GabbyBernstein) December 30, 2015
Ruth Reichl (@RuthReichl)
This food writer's Twitter stream serves up plenty of cooking inspiration, sprinkled with poetic descriptions of her surroundings that will leave you feeling peaceful (and maybe a little hungry).
Pale morning. Frost-dusted lawn. No-color mountains, like a Japanese print. Light coffee. Butter-toasted oatmeal. Apricots. Splash of cream.

— ruthreichl (@ruthreichl) December 6, 2015


Do you have a favorite motivational Twitter stream we should know about? Please share it in the comments.
Follow SparkPeople on Twitter: @SparkPeople
Posted 4/4/2014 6:00:00 AM By: Megan Patrick : 28 comments 116,118 views
Read More ›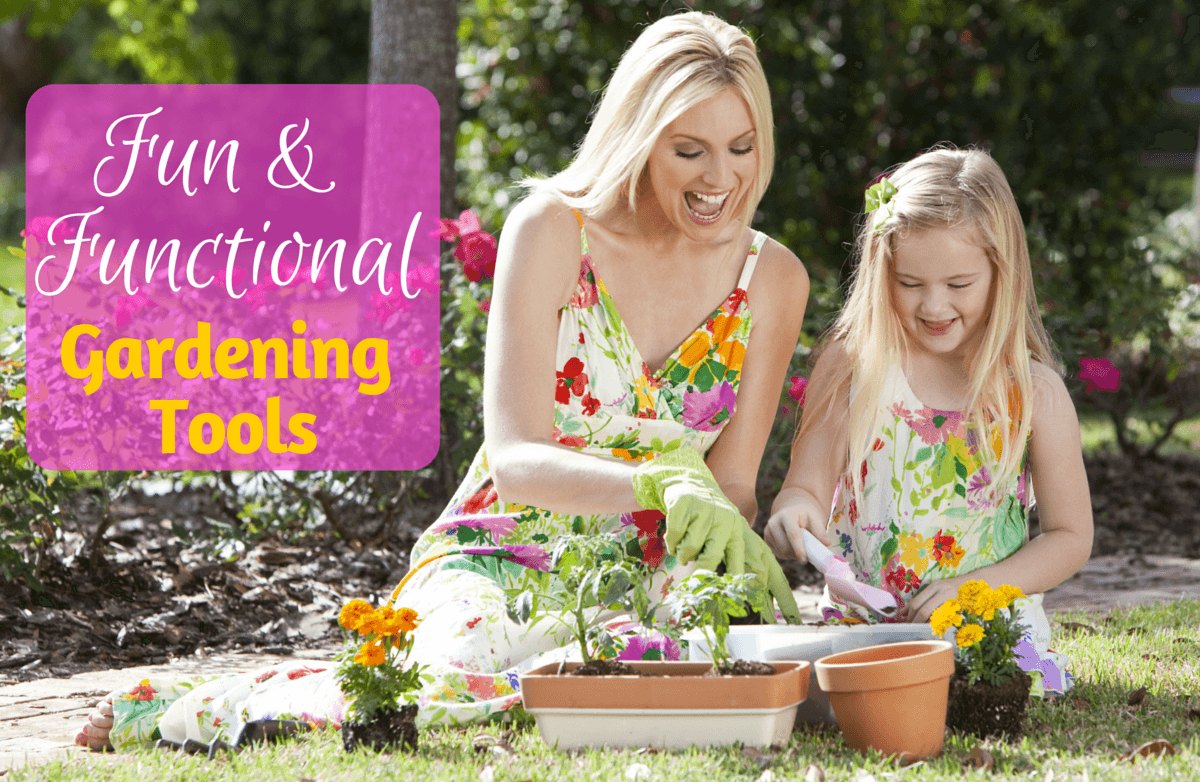 Gardening season upon us. Whether you want to start your first herb garden or expand on the number of veggies you grow this year, now is the time to take stock of your tools and accessories and see what you need. And there's no reason why you have to settle for typical hardware store gear. It's easy these days to find cute gardening tools, hats, stools and more. Here are just a few of our favorites:
Posted 4/3/2014 6:00:00 AM By: Megan Patrick : 23 comments 46,490 views
Read More ›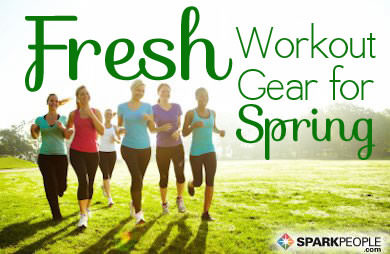 As the days grow longer and the air gets warmer, going outside for a little exercise starts to sounds pleasant rather than daunting. Even if spring hasn't quite arrived in your hometown, there's nothing like a little pre-season shopping to get you in the mood to revamp your fitness routine. Here are some of our favorite pieces for the next few months.
Posted 3/26/2014 6:00:00 AM By: Megan Patrick : 21 comments 34,262 views
Read More ›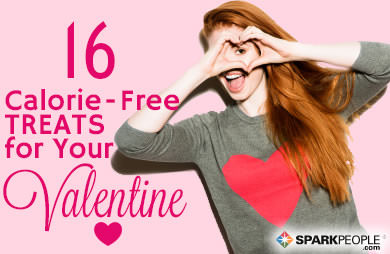 Isn't it time we all start to figure out how to celebrate holidays, birthdays, promotions and other special occasions without always focusing on food?

Yes, Valentine's Day only comes around once a year, but if the person you love has been working hard to prioritize healthy eating, why tempt him or her to stray from those goals with an abundance of candy and sweets? Instead, show how much you really love your partner by choosing a gift that isn't bursting with sugar and fat.

Here are 16 creative alternatives to treats that will make your valentine's heart beat a little faster. There's something for everyone in this gift guide!
Posted 2/3/2014 6:00:00 AM By: Megan Patrick : 13 comments 36,656 views
Read More ›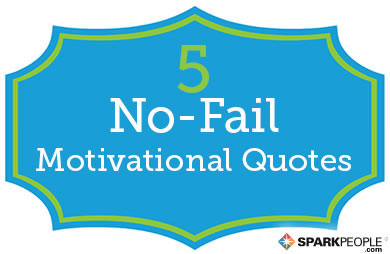 Bookmark or "Pin" the graphic below so that the next time you need a little motivation, you'll have 5 great quotes handy. Find even more words of wisdom on our Healthy Inspiration page!
Posted 1/31/2014 6:00:00 AM By: Megan Patrick : 53 comments 83,158 views
Read More ›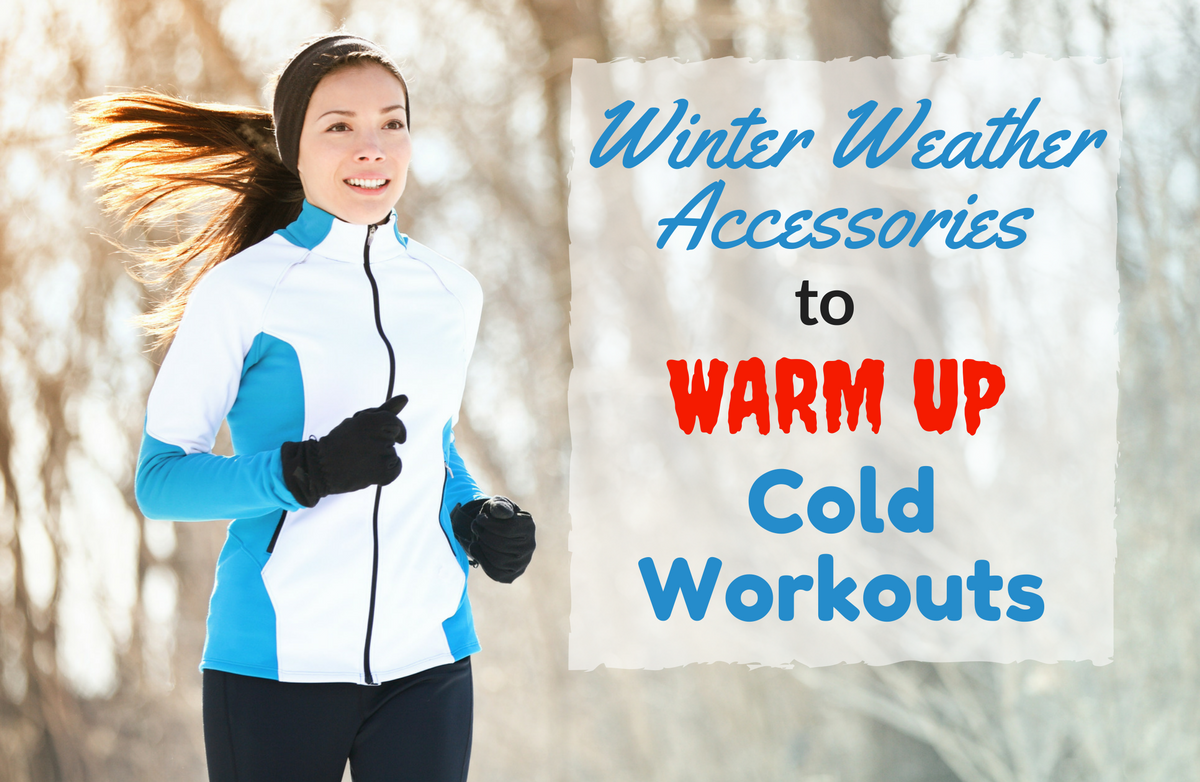 Updated by Melissa Rudy 11/29/16

The key to comfortable outdoor workouts during the winter months is layering. (Check out our handy layering chart to match the temperature with the appropriate clothing options.) We've done some post-holiday window shopping to discover great winter workout gear to keep you warm, whether you're headed out for a long hike, a run around the park or just want to stay toasty before and after yoga class.
Posted 1/23/2014 6:00:00 AM By: Megan Patrick : 22 comments 39,580 views
Read More ›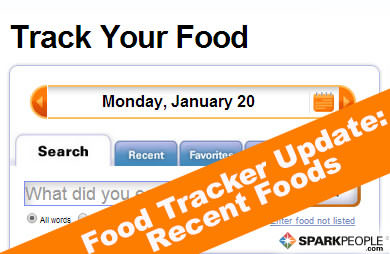 If you use the Nutrition Tracker regularly, you probably already know that you can save foods you eat frequently to your "Favorites" list. This makes it much faster to add foods to your tracker every day. But now it's even easier to keep track of what you eat most often.

The new "Recent" tab on the Food Tracker automatically generates a handy list of all the foods you've recently tracked so you can add them in an instant. Since so many people eat the same foods day to day, this is another option for making it easier and faster to track your calories and nutrition.
Posted 1/20/2014 4:00:00 PM By: Megan Patrick : 21 comments 10,082 views
Read More ›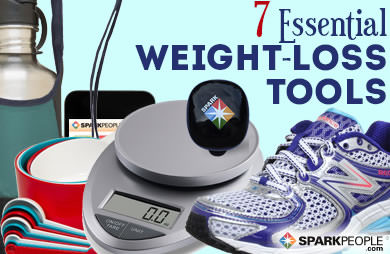 While it's true that all you really need to lose weight are good information and determination, there are plenty of helpful tools that will make the path to health and fitness a little easier and a lot more fun. I've gathered a list of the kinds of things that have helped me in my own weight-loss journey. You'll need different tools at different stages, but these are great when you're just getting started.
Posted 1/9/2014 6:00:00 AM By: Megan Patrick : 25 comments 44,620 views
Read More ›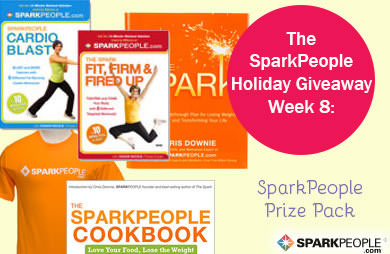 This giveaway is now closed. The winners are:
TANSYGAL
HEATHERSTHPW68
DERBENZAC
It's a brand new year and there's no time like the present to get started on your health and fitness goals for 2014! This giveaway is designed to help you do just that with books, DVDs and a T-shirt from SparkPeople to inspire you. There will be three lucky winners this week.
Posted 1/3/2014 9:00:00 AM By: Megan Patrick : 15 comments 10,772 views
Read More ›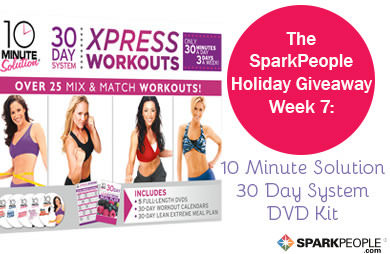 This giveaway is now closed. The winners are:
MUFFY57
ANDREAXKIEFER
ELDORADO2
Now that the holidays are starting to wind down, everybody's thinking about making more time for exercise. But since the weather is only getting colder, an indoor workout is a must. Which brings us to this week's giveaway: an awesome DVD kit featuring fast, effective workouts from
10 Minute Solution
. We'll be choosing THREE winners this week!
Posted 12/27/2013 9:00:00 AM By: Megan Patrick : 18 comments 10,008 views
Read More ›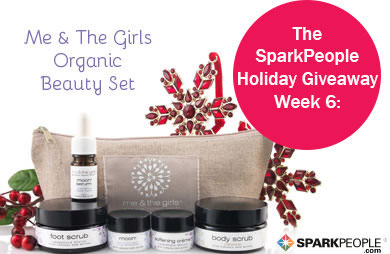 The winners are:
GABY1948
CLAYRATHKE
MARYBETH4884

This giveaway is now closed.
We're choosing three winners for this week's giveaway from
Me & The Girls
. Their organic beauty products are the perfect way to protect your skin from the harsh winter weather. Don't miss this opportunity to pamper yourself!
Posted 12/20/2013 9:00:00 AM By: Megan Patrick : 9 comments 7,158 views
Read More ›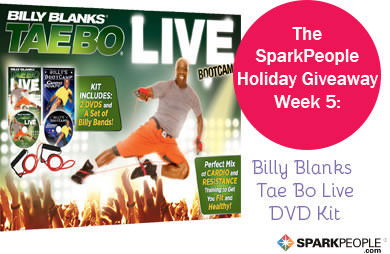 This giveaway is now closed. The winners are:
GREENIEONE
333333333
BS76058

Have the holiday parties started yet? I've already got a couple of invites and I'm looking forward to celebrating with my friends and family. But I know if I want to have a few extra treats this season, I'll need to make sure to keep up with my normal exercise routine. Even if you don't have time to make it to the gym, you can torch major calories with this week's DVD giveaway from Billy Blanks, which will have THREE winners!
Posted 12/13/2013 9:00:00 AM By: Megan Patrick : 9 comments 8,555 views
Read More ›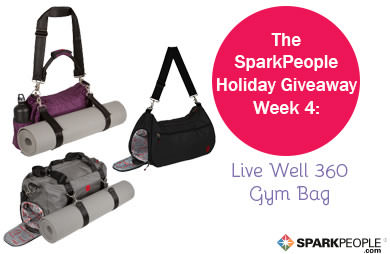 The winner is KAMCCLARY. This giveaway is now closed.

You're probably in full-on holiday shopping mode by now, but don't forget yourself during this busy season. Take a few seconds to enter this week's giveaway from our friends at Live Well 360. One winner will get to choose from their three popular gym bags, which are all amazing and sure to make taking your workout gear with you so much easier!
Posted 12/6/2013 9:00:00 AM By: Megan Patrick : 13 comments 11,386 views
Read More ›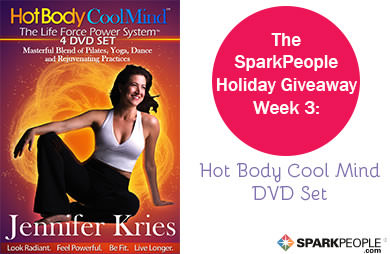 This giveaway is now closed. The 3 winners are:
BAFOXALL
MSTMARY
CATHYGETSFIT

Even though we're still full of turkey, we're super excited to announce this week's giveaway from Jennifer Kries, which will have THREE winners. Take a break from your holiday shopping to enter!
Posted 11/29/2013 9:00:00 AM By: Megan Patrick : 7 comments 7,756 views
Read More ›
Read More Entries ›