Meeting up with friends before the big game or even going over to a neighbor's house (you know, the one with the biggest TV) can be a recipe for a caloric disaster. Between the fried chicken wings and the bags of chips, how are you supposed to make a healthy choice and still have a good time? Here we share our best tips for making better party food choices and our favorite recipes for delicious, good-for-you treats that all football fans can enjoy.

Plan Ahead
The best way to make good food choices at a party--whether tailgating, hanging out at a bar or someone's house--is to be prepared. If you don't go in super hungry, you won't have to fight cravings. Be sure to eat a healthy snack or meal an hour or two before the get-together. Here are five other strategies to help you make healthy food choices:



1. Keep your hands full with water. You'll stay hydrated, and you can limit your eating to small nibbles.

2. If you know you're an out-of-control grazer, instead of eating constantly throughout the party, allow yourself to fill a small plate and then position yourself away from the food to reduce temptation.

3. Avoid dips and spreads that might be hiding high-fat ingredients. Go for foods you can recognize so you can estimate reasonable portion sizes.

4. Fruit and veggies are always a great choice, but other good options include small slices of protein-packed cheese, turkey or ham from a deli tray; a small bowl of chili (skip the cheese and sour cream); a couple of grilled chicken wings (go easy on any sauce) or salsa used as a veggie dip.

5.

Limit alcohol to save on calories

and prevent lowered inhibitions from leading to less-than-optimal food choices. Be especially wary of beer, which can really pack in the calories without making you feel full. But you don't have to drink only

light beer

. One of the most flavorful beers, Guiness Draught, has just 125 calories per serving (only 23 more than Coors Light).


Bring Your Own Snacks to Share
You don't have to be a great cook to whip up healthy party appetizers for tailgates or back-yard get-togethers. Use some of these simple tricks to lighten up traditional party foods.



1. Use fat-free Greek yogurt in recipes that call for mayonnaise or sour cream.

2. Use low-fat milk or cheese in recipes that call for full-fat versions.

3. Bake foods like chicken wings or sweet potato fries instead of frying them.

4. Serve salsa with sliced veggies instead of a creamy dip.

5. Make fruit fun and easy to eat by cutting it into bite-sized chunks and threading it onto bamboo skewers.


Our Favorite Football Fan Foods
Your friends and family will thank you if you take the time to cook up a healthy and delicious party dish to share in the parking lot or the living room. Here are 15 of our faves.

Dishes to Share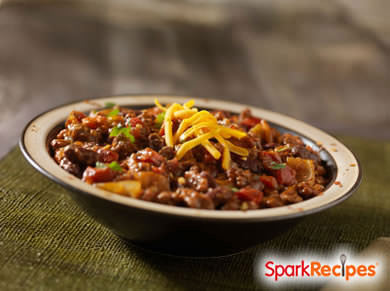 Football Chili: It wouldn't be football season without chili. This version features a combination of lean ground beef, lean ground turkey and Italian sausage for maximum flavor.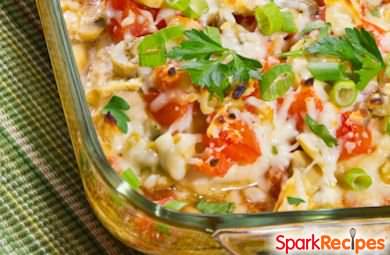 Buffalo Chicken Mac n Cheese: Whole wheat pasta, more veggies than you'd think and chicken breast combine to make a tasty, healthy version of this fan favorite.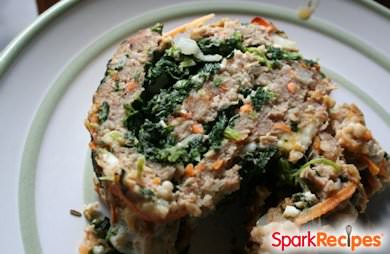 Italian Meatloaf Roll: Easy to throw together and even easier to share, this meatloaf is stuffed with spinach for a veggie kick.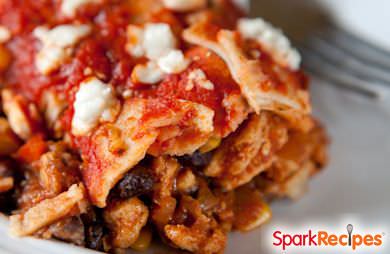 Mexican Lasagna: Easy to make for a crowd, but with fun Mexican flavors, this dish will be a party hit.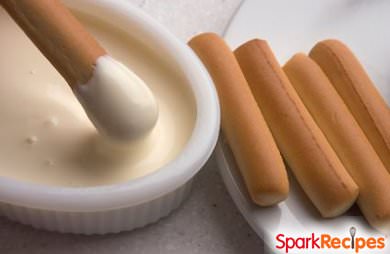 Tofu Queso: No will know this "queso" dip doesn't actually contain any cheese. We won't tell if you don't!




Finger Foods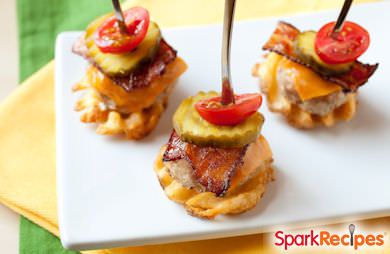 Waffle Fry Bacon Burger Bites: These one-bite wonders are every bit as delicious as they sound but are made with lean ground turkey to cut down on the fat and calories.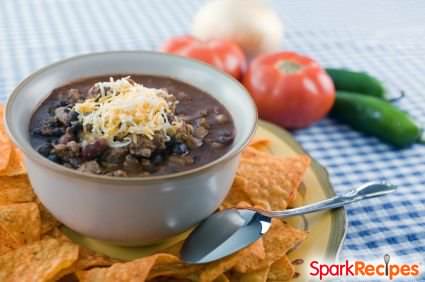 Black Bean Spread: No one will miss the fat-filled refried beans when you serve this spicy dip. Pair it with sliced jicama and carrot sticks or baked whole-wheat tortilla strips.




Meatloaf Cupcakes with Mashed Potato Frosting: This fun appetizer will surprise and delight your guests with both its taste and cute looks.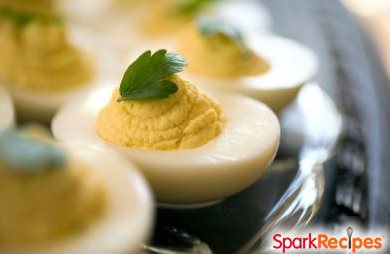 Deviled Eggs: Full of protein and packed with flavor, this light version of the traditional deviled egg is a colorful, super-portable and healthy party favorite.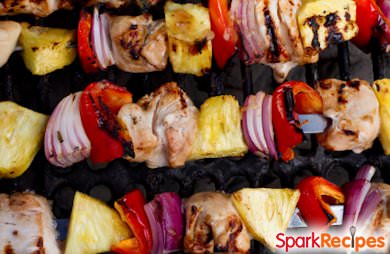 Chicken Kabobs: There's no better time to grill than when the first cool air of fall starts to blow in. These delicious kabobs features an unusual combo of bacon and pineapple. (You can cut the calories even more by substituting turkey bacon.)



Desserts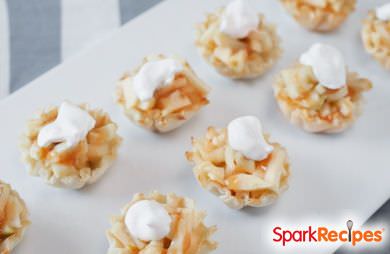 Mini Apple Tarts: Fall is the perfect time to find the freshest apples which star in these mini pies that make portion control a cinch.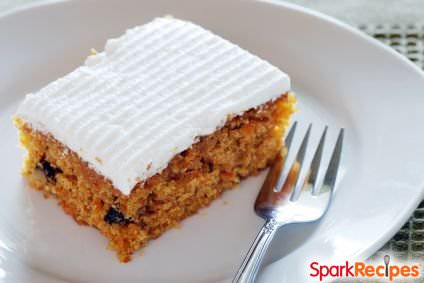 Carrot Pumpkin Bars: Nothing says fall like pumpkin, and these bars are full of healthy carrots, too.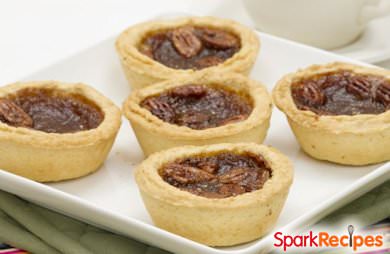 Pecan Pie Tarts: Built-in portion control plus healthy oats and nuts pack a nutritious punch in this sweet treat.





Caramel Pumpkin Pudding Cupcakes: Who doesn't like a cupcake? They're easy to share and easy to eat. These cupcakes are also surprisingly low in fat.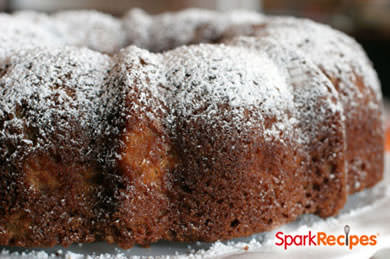 Chocolate Orange Cake: High in flavor, but low in fat, this chocolate cake could easily be baked in a football-shaped pan to make it even more perfect for you tailgate party.




There's no reason why you can't enjoy delicious foods while keeping an eye on your calorie budget during football season. And use half-time breaks for an energizing fitness boost. Instead of heading to the kitchen or cooler for a snack, get a game of tag football going in the backyard or parking lot!