Changing Our Mentality from Dieting to Healthy Living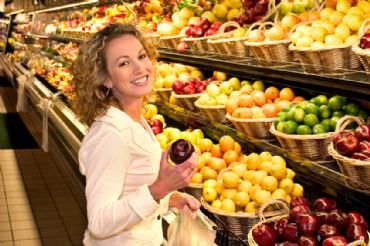 Every year at this time millions of people who embarked on changing their lives eight weeks ago have already thrown in the towel because they didnít see or get the results they expected. Becoming frustrated with the process is a big reason many of us find it easier to give up then to face the challenge of slow and steady progress.

The mind is a very powerful entity. When we make the decision to become healthy and lose weight, many of us expect those changes to happen within a matter of days. But sadly, for many, it may take as long as six weeks for the changes to become visible on the scale and even longer in the mirror. Below are my own top 10 ways of changing the mentality from dieting to healthy living.

Let go of the need to be perfect. Healthy living and perfection do not have to be in the same sentence for you to be successful. There are times when we do indulge, but this is all a part of living. Perfection, and many times the guilt that follows, will keep most of us from our goals.


Write down your goals and put them in a place where you can see them every day. Write down realistic short term, mid-term and long term goals. While it would be nice to lose 20 pounds in four months, we donít always have control as to how quickly our bodies will let go of the fat, so consider a goal you can control. For me, running mileage or eating 5 fruits and veggies is well within my control.


Use this time as laying the foundation for the rest of your life. When we are forced to work at a goal longer than we expected, the new ways of living become habits.


Consistency is what can make or break your resolve. It isnít what we do or donít do every now and then that keeps us from our goals, but what we consistently do or donít do that will eventually get us to our goals. Once again this is not about perfection but progression toward our goals.


Be honest with yourself. The two bites of brownie or cookie every day or the 15 minutes less you spent on the elliptical will have an effect on your weight loss goals. Small actions, good or bad, do add up over time.


Educate yourself. When we educate ourselves that there isnít just one single way to lose weight and get fit, then we can better understand the pitfalls that will arise for many of us.


Help others. By helping others I do believe we learn help ourselves. When we empathize with others, we can all gain a better understanding as to who we are and what we can offer.


Allow yourself to be frustrated. But donít allow the frustrations to knock you off the wagon. Vent your feelings on the message boards and trust me you will find many different opinions on how to deal with them.


Accept plateaus. Why you might ask? Because I realized I have caused my body to adapt to a new way of living. This is telling me I am more fit and healthier today then I was when I started this journey. Now I just need to find a few ways to shake things up again.


Be kind to yourself. I am so saddened when I read posts where people literally state that they hate themselves for being overweight. We all have something to offer the world and we all deserve to be treated with respect and dignity regardless of our size. Treat yourself as you would want others to treat you.

Changing my mentality from one of Ďdietingí, which is often perceived as deprivation, to that of healthy living, has kept me on this journey through all the trials and tribulations I have had to face over the past 4 years. Dieting, to me, means a temporary situation until I can get to a certain number on the scale only to go back to how things used to be. It is what kept me from embracing all that this great journey could offer. But no moreóI am living a healthy lifestyle!





You will earn

5

SparkPoints

Like what you read? Learn more

about SparkPeople,

or

sign up

for your free account today!
Got a story idea? Give us a shout!