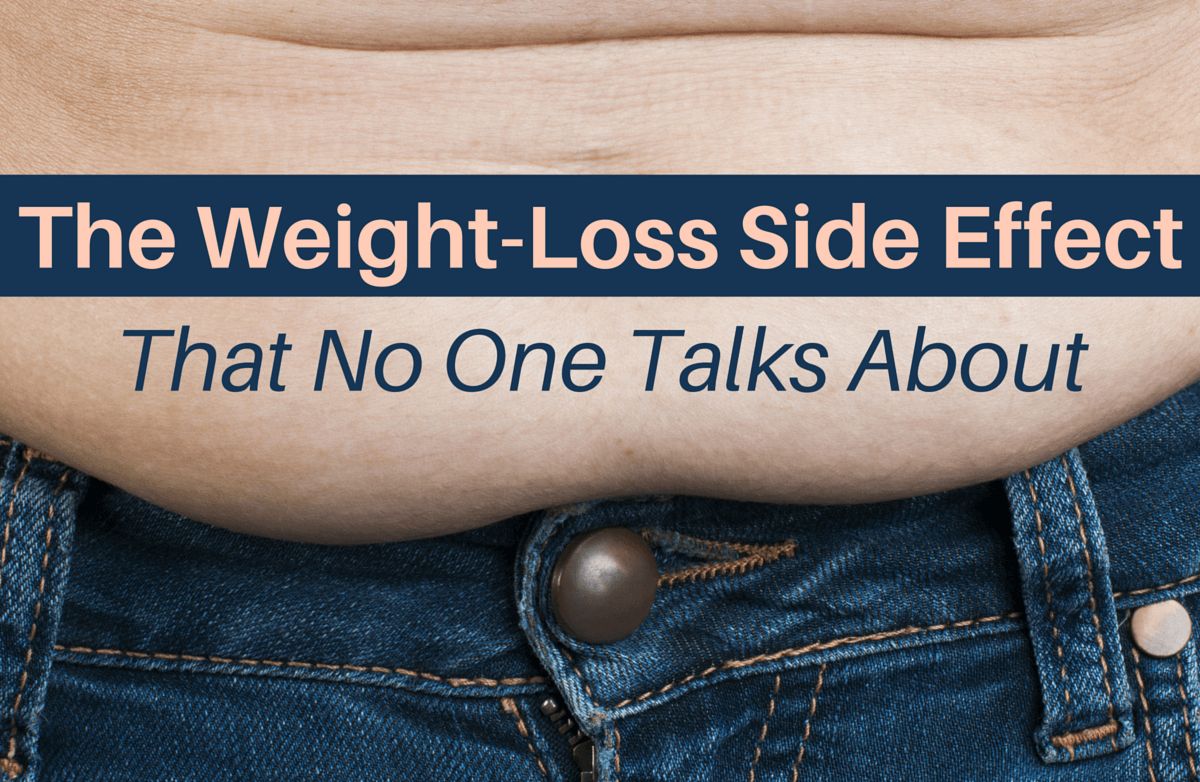 Studies show that the vast majority of people who lose 50 percent or more of their body weight (whether through surgery or lifestyle change) report being unhappy with their bodies later. Why? Because even after all the work and the weight loss, losing that much body fat usually results in excessive amounts of loose skin on the abdomen, arms and thighs. However, medical experts agree that the health benefits of losing weight far outweigh any potential problems that might be caused by excess skin.

Does Everyone Have Loose Skin after Losing Weight?
Thankfully, no! There are many factors, including age and genetics, that determine how much your skin will "snap back" after weight loss. The younger you are when you lose weight, the easier it will be for your skin to adapt. As we age, our skin naturally loses elasticity, and this is exacerbated by things like sun exposure and even gravity. (Try avoiding that one without becoming an astronaut!)

The amount of weight you lose and whether your weight has cycled dramatically throughout your lifetime will also play a role in how your skin looks. There is no scientific evidence to the popular advice that losing weight slowly will prevent skin from sagging, so focus, instead, on losing weight at a pace that works for you and your body.

What Can I Do if I Have Loose Skin after Losing Weight?
The only way to really get rid of excess skin is to have it surgically removed. If you've maintained your new weight for 12-24 months but still have excess skin, you can safely assume that it won't shrink more on its own. Body-contouring surgery can address one or more problem areas. Common procedures include:
Panniculectomy: This procedure, which is sometimes covered by insurance, removes hanging skin from the abdomen. It's often performed along with an abdominoplasty.

Abdominoplasty: Also known as a tummy tuck, this option removes hanging skin from the abdomen and tightens the underlying abdominal muscles. It is usually not covered by insurance.

Belt Lipectomy: This "body lift" removes excess skin on the thighs and buttocks.

Medial Thigh Lift: Removes excess skin from the upper leg.

Mastopexy: Removes excess skin from the breasts and tightens the surrounding tissue.

Brachioplasty: Removes excess skin from the upper arms.
As with any kind of surgery, body-contouring procedures are not without risk. Full recovery can take many months, and it's usually necessary to take 2-4 weeks off work (more if you have a physically demanding job). There will certainly be pain, bruising, swelling and long-term scarring. Other risks include infection, asymmetry, uneven scarring, tissue death and seroma (a lump caused by fluid buildup in tissue).

Continued ›
Article created on: 3/25/2014