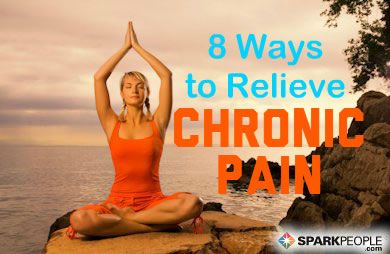 It looks great in the movies: A depressed person dealing with serious pain or sudden injury pain pairs up with an intuitive physical therapist, motivational physician or insightful therapist. After a few sleepless nights and a little "hard work" to get better, their pain magically resolves as they realize that a positive outlook is all it ever really took. If only that's how it really worked.

Most people with chronic pain know that life is a little more complicated than the movies. Even as people learn new ways to alleviate pain, they struggle to balance them with the demands of professional and personal lives. Sure, you could do your physical therapy routine every day, but who would organize mom's birthday party? Or you could spend time chilling out before bed, but who would bathe and tuck in the kids? Even grabbing a few minutes to exercise can feel impossible when you've already put in a full day at the office—and a full day dealing with pain.

Below are some tips for keeping it simple and finding little ways to weave pain-fighting habits into your hectic life, as well as guidelines for getting started.

Exercise
Your doctor says you should do it. Your friends invite you to do it. You even want to do it. So, why aren't you at the gym right now? Exercise is one of the toughest feel-better hurdles to surmount because it's a delicate balance: Not enough exercise leads to pain, but so does too much exercise.

Gentle exercise can get you on the right track, increasing your ability to move fluidly, perform everyday activities and tackle each day with a sense of optimism. It can also help you address some of chronic pain's unhappy friends, including fatigue, insomnia and depression.

If you're getting off the couch for the first time, or the first time in a long time, start very, very slowly. Don't worry about government guidelines just yet. Instead, look at your current activity level, and add just a few minutes of gentle exercise. Try a short walk, a brief swim, a few minutes on a stationary bike or just do some basic stretching or seated yoga.

When you use yourself as a benchmark, you'll soon see progress.

Relieve Stress
Living a low-stress life is an elusive goal for many, but stress levels can contribute to muscle tension, raising your day-to-day pain. Stress preys on our mind-body connection, too, lowering pain tolerance and effectively making the same pain feel worse and worse.

Continued ›