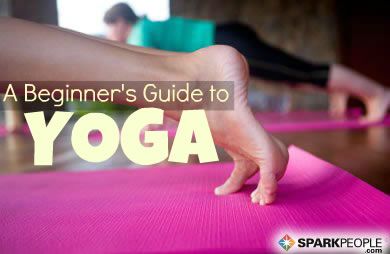 Yoga, which comes from the Sanskrit yuj word meaning "union," originated in India more than 5,000 years ago. There are many forms of yoga, but in general, yoga focuses on breathing techniques (pranayama), postures (asanas), flexibility, and meditation (dhyana). It can be very spiritual, linking the mind, body, and spirit.

But you don't have to be a Birkenstock-wearing vegetarian to enjoy or benefit from a regular yoga practice. Yoga offers all practitioners—whether you do it once a week or twice a day—an increased mind-body connection, greater flexibility and strength, improved balance and coordination, and stress relief. Here's what you need to know to start your own yoga practice today.

Styles of Yoga
If you're new to yoga, you might not be sure which class or video to start with. Here are a few of the most common yoga styles that are popular today:
Ashtanga yoga (also referred to as Power yoga) is a fast-paced, intense yoga style. It focuses on constant movement from one pose to the next. However, this system does allow each student to work at her own pace.

Bikram, or

Hot

yoga, is practiced in an environment where the temperature is 95-100 degrees Fahrenheit. The heat promotes intense sweating that will loosen tight muscles and facilitate cleansing of the body.

Hatha yoga is a general term. These workouts usually include basic introductory yoga poses, and move at a gentle and slow pace.

Iyengar yoga may be the most popular style practiced in the United States. With this style, poses are held for a longer duration. The purpose of this is for students to recognize the subtleties of each posture and to pay attention to their musculoskeletal system and body alignment. Using props (blocks, belts, blankets, etc.) to accommodate a variety of fitness levels and special needs is common in Iyengar yoga.

Vinyasa yoga includes more aggressive stretches. These workouts focus on sun salutations and the connection of breath and movement.
Continued ›
Article created on: 11/7/2006