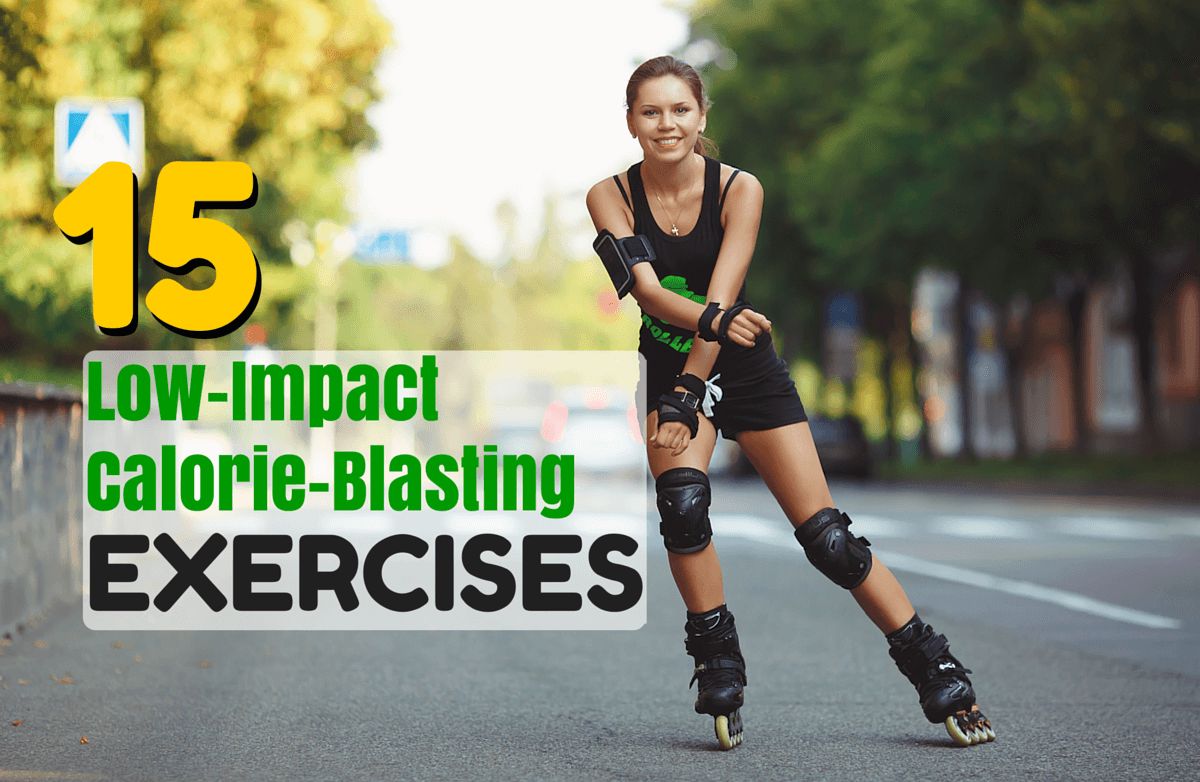 If you're new to exercise, overweight, or dealing with pain caused by an injury or a chronic condition like arthritis, your doctor may have recommended that you start a low-impact workout program. But what does "low impact" really mean—and can it really help you burn enough calories to lose weight and get in shape?

For an exercise to be low impact, one foot must always be in contact with the ground or your weight must be supported by water or by a machine. So you've got plenty of options when it comes to choosing a low-impact workout—and that doesn't mean it has to be easy (unless you want it to be). The things you want to avoid are high-impact moves like running, jumping, skipping rope, plyometrics and dance workouts that involve leaping.

Here are 15 low-impact workouts you can try today, ranked by calorie burn (based on a 150-pound female exercising for 30 minutes). Remember, the amount of calories you will burn during a particular fitness routine is determined by several factors including your weight, gender and intensity level. You can calculate your individual calorie burn using SparkPeople's free Fitness Tracker.)

Be sure to "Pin" this graphic for future reference. Scroll below the graphic for details and tips for each type of exercise.




Kettlebell Class: 600 calories per half hour
Kettlebell classes combine strength training and cardio conditioning by using special spherical weights called kettlebells that you move in a swinging motion—and they're one of the highest calorie burners around. While kettlebell workouts are considered strength training, the moves are so intense (engaging many large muscle groups) that they also elevate your heart rate to an aerobic level simultaneously. If you're new to kettlebells, you'll want to get to class early and have the teacher explain proper form and technique. Spend the first part of the class watching the instructor carefully and only join in once you understand how each motion is supposed to be completed. These classes typically involve traditional strength-training movements like squats, presses and snatches, along with kettlebell-specific moves like swings, arranged in a circuit to boost the cardio burn. Because one or both feet are usually planted on the floor when using kettlebells, the closed-chain, low-impact movements are easy on the joints when done correctly.

Lap Swimming: 363 calories per half hour
Swimming is a great, no-impact exercise that maximizes calorie burn. You may feel awkward about wearing a bathing suit in public, but if you go early in the morning, you're likely to find a small group of people who are just like you. Start with a basic freestyle stroke (or crawl) that you likely learned as a child. You'll use all your major muscles including your back, shoulders, core and glutes to propel yourself through the water. Besides a supportive swim suit, you might want to consider buying a pair of goggles to protect your eyes from the chlorine (and so you can see where you're going). Water exercise has a host of benefits; in addition to being easy on the joints, people generally work harder in water without perceiving their workouts as intense, thanks to the water's cooling effects.

Continued ›
Article created on: 5/14/2013