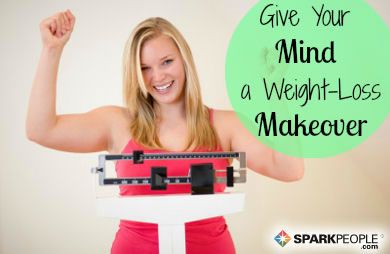 If permanent weight loss were as simple as eating less and moving more, you wouldn't be reading this article—you'd be off somewhere enjoying your fit, trim self without a thought in your head about the difficulties of weight loss.

But here we are—because things just aren't that simple. Despite all our scientific knowledge about how people gain and lose weight, there is no one-size-fits-all approach that guarantees your success if you just follow the rules. The fact is that no one else is exactly like you, biologically or psychologically, and there is no pre-existing map for your individual weight-loss journey. You are an "experiment of one" when it comes to figuring out what will work for you, and you're the one running the experiment.

A big part of this experiment involves learning more about what makes you tick. For most people, just figuring out how much we need to eat and exercise to lose weight doesn't necessarily make it easy for us to do it. Chances are, you're going to have to work pretty hard at changing some long-standing habits, assumptions, feelings, and attitudes that influence your relationship with food and shape your lifestyle. So, where do you start? How do you figure out what will work for you? How do you know what's standing in your way and which habits you need to work on changing? One good way to find out is to look at the characteristics shared by people who succeed at long-term weight loss.

You probably already know about many of the characteristics that long-term, successful "losers" have in common. They are:
Optimistic enough to put in an honest effort and see what happens. They don't fill their heads with self-defeating thoughts and negative prophecies that keep them from doing their best.
Stay focused on what they can do instead of fretting about what they can't do.
Patient enough to take things one decision (and one day) at a time, instead of expecting instant results and losing motivation when those results don't come.
See mistakes and problems as learning opportunities instead of being demoralized by them.
For some people, these basic characteristics seem to come naturally. They go into every challenge with the idea that they can succeed if they try hard enough—and they often turn out to be right. Not because they're smarter, stronger, or better than anyone else is, but exactly because they actually do try hard enough. That winning attitude allows them to get through the particular problems and obstacles they face without being defeated by them.

Continued ›
Article created on: 7/14/2009