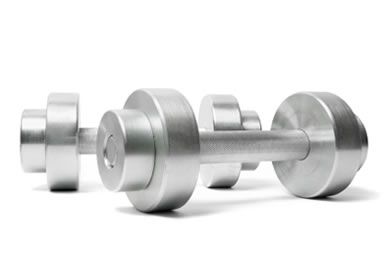 When it comes to sticking with a consistent exercise program, you might not reach your goals if you're following a plan that goes against your true nature and personality. For example, if you're outgoing, solo workouts might not hold your interest, while a spontaneous personality won't jibe with scheduled fitness classes. If you're struggling to make exercise a habit, reach for the stars! Check out these healthy fitness horoscopes that will give you pointers based on your astrological sign.

Aries: March 21 – April 20
As an Aries, you are as the one who gets things started. Want to take a kickboxing class but your gym doesn't offer one? Take the initiative and talk to the owner of the club. Or better yet, get the training and become an instructor yourself. You love to get things moving, and there's no better way of making sure you get what you want than by doing it yourself. As a fire sign, you want inspiring and imaginative ideas. You tend to get bored easily, so mix up your fitness routine every few weeks to keep it fresh. Trying new activities will keep you interested, so when Pilates gets tiresome, switch to one-on-one at the local basketball court or start swimming. You'll keep your muscles guessing and see serious results!

Taurus: April 21 – May 21
The physical, sensual side of life is very important to the Taurus. You love to feel connected to your body and enjoy the perks in life, including good food and good wine. Be careful not to enjoy them too much, or you might have to spend more time in the gym than you'd like. After a hard workout, reward yourself with a massage or a soak in a hot tub. You love the feel of fine fabrics, so stay away from polyester or other scratchy materials. You might have the reputation for being stubborn, but that's a good thing—you won't give up until you reach your fitness goals. It might take you a while to find an exercise routine that you like, but when you do, don't mess with it as long as it works for you. You are an earth sign, so don't force yourself to work out at a gym if you'd rather be outside. Go hiking, swimming or skating, and connect with the great outdoors as much as possible.

Continued ›
Article created on: 6/19/2007