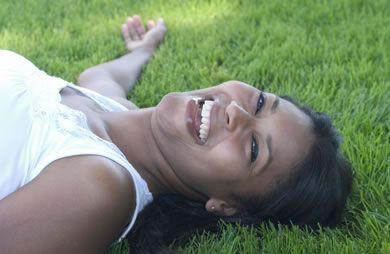 It was just a coffee table. A resting place for coffee cups and gatherer of used magazines. Normally, it would have no meaning for me. But because I invented this table and scraped my knuckles raw for it…I was a proud papa.

This Christmas gift to my wife was more than a hobbyist's diversion. It taught me how to succeed at anything in life. I'm now confident that I can achieve any goal I set my mind to.

Why did it have this effect? Because in the process of making this end table, I underwent a textbook case of how goal achievement is supposed to work. The whole project was full of lessons that can be applied to any goal:

A Vision
In my mind, I knew what it should look like. I got it down on paper right away. As I measured and cut, I continually checked my product against this vision.

A Plan
Before I did anything, I drew up a detailed blueprint on several sheets of graph paper.

A Timeline (and a Deadline)
Each workday was planned, including the steps I would achieve each day. Christmas Eve was the built-in deadline.

Action Steps
Each day I focused on only a few steps at a time—without worrying about the others. I trusted that if I created the legs first, then the sides, followed by the top, it would all come together according to my plan.

Motivation
It was for my wife. That (along with an immoveable deadline) kept me in the workshop at every possible moment. I didn't procrastinate and didn't need to be reminded.

Continued ›
Article created on: 3/30/2005