Can you believe it's already that time of year again? It seems like the holiday season approaches more quickly each year. Before you know it, the malls will be filled with last-minute shoppers scrambling to find parking spaces and gifts for their loved ones. If you're like me, searching online from the comfort of your own home is an easy and less stressful way to shop. Considering giving the gift of health this year? Here are some ideas in a variety of price ranges to get you started.
Read More ›
Father's Day is quickly approaching, so you might be thinking about ways to recognize the special dad in your life. Fitness-related gifts can be a unique option to the traditional tie or coffee mug. Whether you have $1 or $100 (or more) to spend this year, consider getting dad something that he can enjoy while benefitting his health at the same time!
Read More ›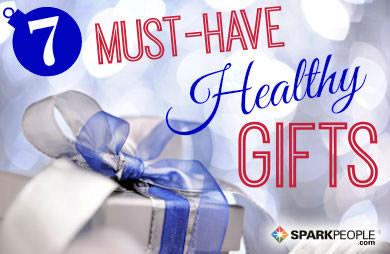 If there's ever a time to wish for an extra hour (or six) in the day, it's during the holidays. In addition to our normal work, family, and home obligations, we have all those seasonal responsibilities. That can leave very little time for yourself--and lead to excess stress that can interfere with your ability to reach your goals. To help streamline your shopping experience this year--which means more "you" time for healthy habits--we're sharing some of our favorite healthy gifts of the season. We think anyone would love unwrapping one of these!
Read More ›
Do you have holidays on the brain? How about holiday shopping? You're not alone! I love thinking of new, personal and creative gifts to give to others. Usually it takes all the willpower I have to not give gifts early. I just get so excited! And OK, I won't lie…I don't mind
receiving
gifts from my own wish list either.
If you're looking for a small, but thoughtful gift for a friend or loved one (or even for yourself), I've rounded up a dozen of my favorite healthy products that won't break the bank (and will even fit into your stocking).
Read More ›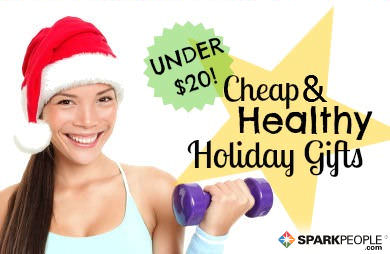 Stumped about what to put on your holiday wish list this year? Here are some great gift ideas that will help you along on your healthy living journey—all for under $20!
Stability Ball
If you're looking to build a home gym, a stability ball is a great place to start! Check out
this video
for tips on how to use it.
Contigo 16-Ounce Double Wall Insulated Tumbler
This tumbler has a heavy-duty seal that prevents spills and keeps your hot drinks hot for hours. (I have one and use it nearly every day. Even three hours after pouring, my coffee is still toasty!)
Your knives probably need a little love after all the use they've gotten over the holidays! This knife sharpener is safe, compact, and super effective.
Read More ›
The holiday gift buying season is in full swing. Make life easier, and loved ones' lives healthier, with our healthy gift picks.
Our friends at Remedy's
HealthCommunities.com
share their best healthy finds for everyone in your life.
Read More ›
This time of year can be a mixture of fun and frustration. When it comes to gifts, we all have those hard-to-buy-for people in our lives and the friend or family member who doesn't give you any ideas. If there is something they want or need, they just buy it themselves. I have a few of those people on my gift list, and I always struggle with what to do for them. I want them to know they are an important part of my life, but I'm not going to buy them something random just so that they have something to open. This year, I've decided to make gifts for some of them.
Read More ›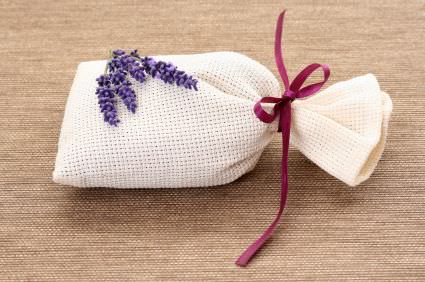 As a mother of three kids, my circle of fellow parents, new friends, and my kids' teachers is really growing fast. This year, I'm trying to find simple gifts that will express my appreciation, share my commitment to health and wellness, and yet won't break the bank. I've gathered some of my all-time favorite simple homemade gifts below that will look beautiful, while creating fun memories in the kitchen with your loved ones.
Read More ›
Iíve decided to make it an annual tradition to blog about what Iím thankful for at this time of the year. I feel like I do a pretty good job of being thankful year-round for a lot of things in my life: my family, my friends, a stable job that I enjoy, etc. But my health is something I easily take for granted.
Read More ›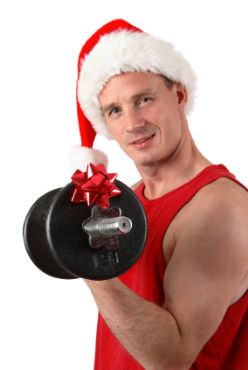 Many of us have gift-giving on the brain right now, whether you're done shopping or still have some items you want to pick up, or you're wondering what gifts you might receive yourself!
I enjoy giving gifts to others, especially homemade ones. Most of the time, there are not many items on my own wish list, but with my newfound love of running, I am realizing that I need a lot more "stuff"óespecially now that it's colder and darker outside. Healthy new gadgets are always on my radar, especially since I'm always trying to learn new cooking skills or exercise ideas.
This led me to wonder: What healthy holiday gifts did you ask for this year?
Read More ›
If you're like me, you've got a Christmas shopping list that you're slowly chipping away at as the 25th approaches. My planner has a list names with notes next to each one- what I've gotten already, what I still need to get, and a few with question marks (which means I have no clue what to get them.) But one person that's missing from the list is myself. It's easy to get so busy that we forget that we deserve a treat now and then, too.
Read More ›
Is your holiday gift list growing by the minute while your free time is dwindling before your eyes? We hear you. Online ordering is one way to cut down on holiday shopping stress, and now the
SparkPeople Store
offers several new gifts that you can buy for your friends and loved ones this season!
Read More ›
Here at SparkPeople, we're big fans of vision collages. What's a
vision collage
?
A vision collage is a collection of photos, magazine pages, words, or anything else that you can use to help visualize your goals.
Why would you give one as a gift?
Read More ›
Have you ever had one of those awkward moments where the gift you gave didnít compare very well to the one you got?
Maybe your gift was a lot cheaper than the one you got, or vice-versa. Or the present you gave was very nice, but pretty impersonal, while the gift you got was obviously selected with a lot of care and thought.
I can still vividly remember quite a few times when a gift I thought was pretty cool got me in the doghouse, for reasons I didn't understand. Maybe this happens to men more often than women, but it definitely takes a lot of the fun out of gift giving for everyone.
If you have a few of these bad experiences in your gift-giving history, the upcoming holidays might be a real source of anxiety and trepidation. Are you going to blow it again? How do you figure out what gift to give? You canít go overboard just to make sure your present is the best, because that will make the other person just as uncomfortable as you are when your gift is the ďinferiorĒ one. Somehow, you have to figure out how to get it just right, and that can be pretty stressful.
Sure, people may say ďitís the thought that counts,Ē and act like itís no big deal when a gift comes up a bit flat. And usually, thatís what we actually want to believe.
But obviously this is one of those situations where our thoughts and our feelings arenít playing by the same rules. Mismatched gifts often do make people uncomfortable. Whatís going on here?
Read More ›