13 Recipes High In Protein, Low In Fat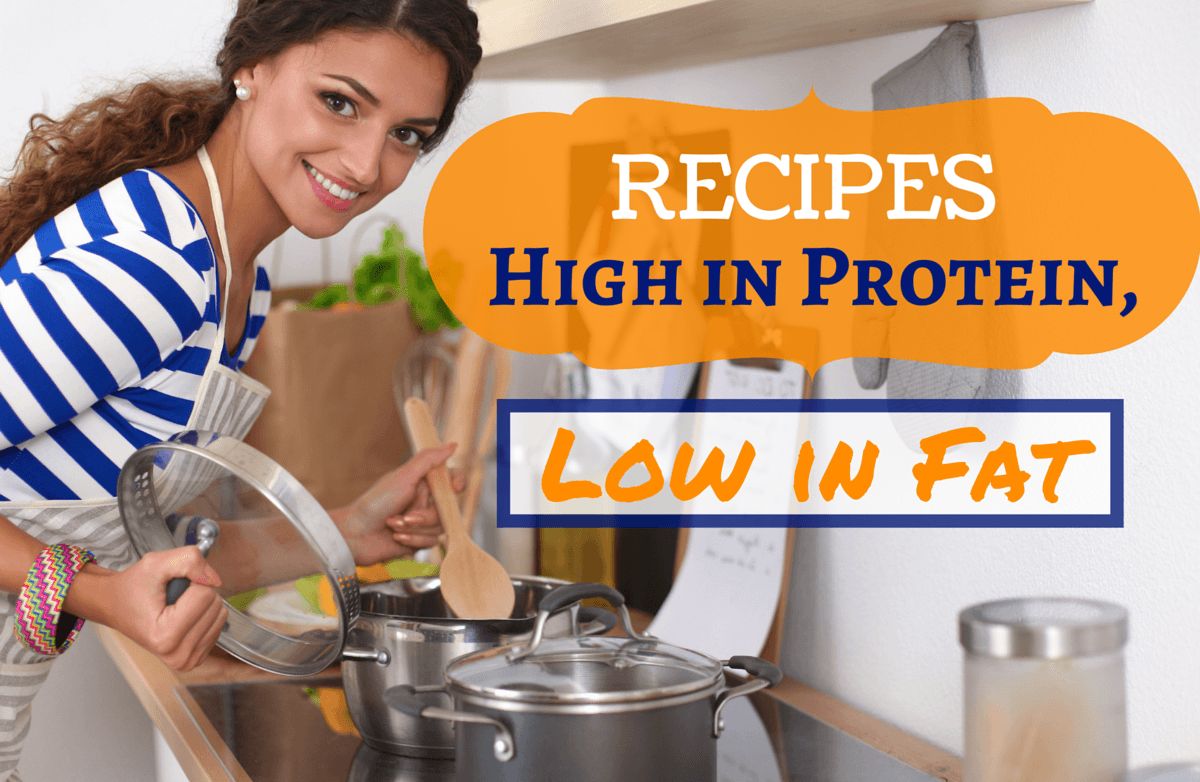 Are you tired of eating plain, boring chicken breast every night for dinner, or are you having a hard time eating enough protein to meet you daily needs? Studies suggest that eating protein helps you feel fuller for longer and keeps your body's systems function properly. At the same time, many high protein recipes are also loaded with saturated fat and cholesterol that work against your efforts to stay healthy. A health and balanced diet requires 10-35% protein. That's an average of 50-175 grams daily. To find the right balance of protein and fat follow these suggestions:
Select nonfat or low fat dairy options.
Use egg whites in place of the whole egg.
Select lean meats and trim the fat and skin before cooking.
Prepare these high protein, low fat recipes to help you stay on track and satisfied.






Healthy Chicken Vegetable Casserole
Try this inexpensive and fresh version of a chicken casserole--no need for processed soups or sauces!
CALORIES: 320.6 | FAT: 8.9g | PROTEIN: 27.9g | CARBS: 36.1g | FIBER: 8.8g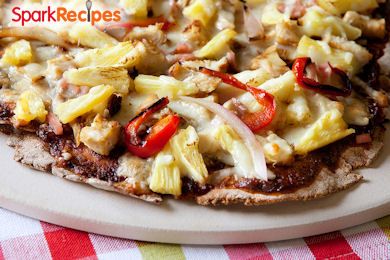 Grilled BBQ Chicken Flatbreads

This recipe was created for kids, but adults will crave a slice, too. I like to add hot pepper rings for the grown-ups!

CALORIES: 223.9 | FAT: 3.9g | PROTEIN: 26.2g | CARBS: 21.4g | FIBER: 2.9g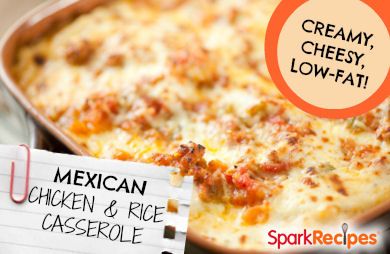 Mexican Chicken and Rice Casserole
This is a family favorite!
CALORIES: 268.9 | FAT: 4.9g | PROTEIN: 34.6g | CARBS: 19.3g | FIBER: 3.8g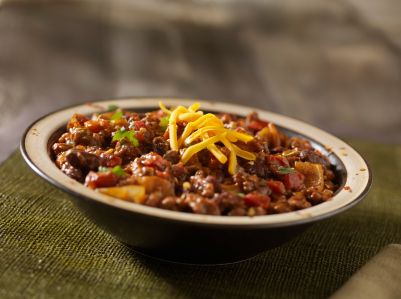 Vegan Chili

An easy meat and dairy free meal.

CALORIES: 348.2 | FAT: 3 g | PROTEIN: 56.9 g | CARBS: 44.7 g | FIBER: 18.6 g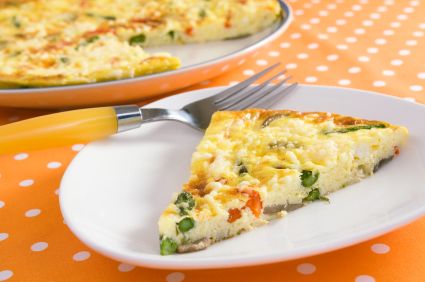 Cottage Cheese, Spinach, and Tomato Omelet

Great option to prepare ahead and enjoy for dinner or breakfast.

CALORIES: 345.6 | FAT: 2.2 g | PROTEIN: 59.2 g | CARBS: 13.9 g | FIBER: 2.5 g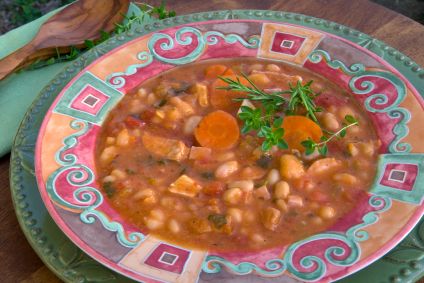 Chicken & Rice with White Beans Soup

This soup is packed with nutrition and is simple to prepare.

CALORIES: 105.1 | FAT: 0.7 g | PROTEIN: 80.2 g | CARBS: 31.7 g | FIBER: 3.2 g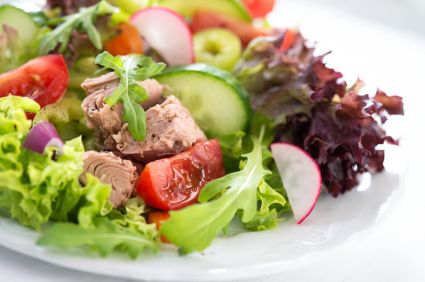 Authentic Fresh Mexican Tuna Salad

This is essentially pico de gallo mixed with tuna.

CALORIES: 308.8 | FAT: 2.5 g | PROTEIN: 53.7 g | CARBS: 18.5 g | FIBER: 4.3 g

Mediterranean Baked Fish



This dish is baked and flavored with a Mediterranean-style tomato, onion, and garlic sauce to make it lower in fat and salt.



CALORIES: 225.5 | FAT: 4.4g | PROTEIN: 29.4g | CARBS: 17.3g | FIBER: 2.5g



Moroccan Chicken & Lentils
Quick, tasty crock pot recipe ready for something with the seasoning to match a take-out craving, but with none of the effort or fat!
CALORIES: 355 | FAT: 2.6g | PROTEIN: 49.4g | CARBS: 32.9g | FIBER: 16.1g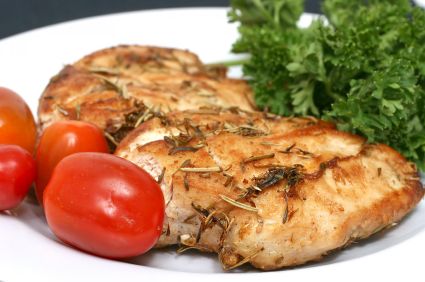 Buttermilk Marinated Chicken Breasts
CALORIES: 282.8 | FAT: 3.2 g | PROTEIN: 55.6 g | CARBS: 3.9 g | FIBER: 0.1 g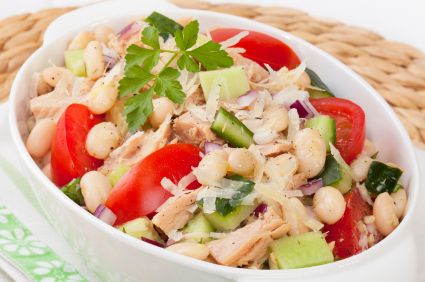 Tuna and White Bean Salad

A refreshing alternative to tuna salad. Pair with tomatoes and cucumber for a light lunch.

CALORIES: 219.1 | FAT: 4.1 g | PROTEIN: 27.6 g | CARBS: 20.4 g | FIBER: 6.1 g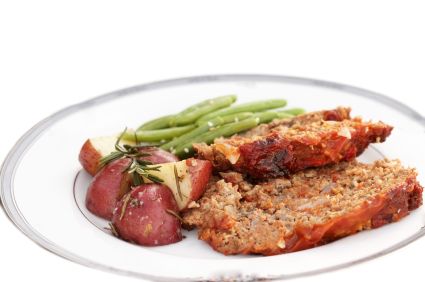 Turkey Meatloaf

This is a fast, easy, and flavorful rendition of a favored food - meat loaf. Serve with a side of steamed broccoli, green beans or mixed veggies.

CALORIES: 220.6 | FAT: 2.7 g | PROTEIN: 28.5 g | CARBS: 13.3 g | FIBER: 0.4 g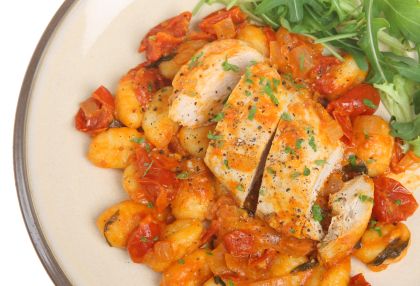 20 Minute Chicken Creole

This quick Southern dish contains no added fat and very little added salt in its spicy tomato sauce.

CALORIES: 255.4 | FAT: 4.5 g | PROTEIN: 33.3 g | CARBS: 20.7 g | FIBER: 4.3 g


More from SparkPeople:
How do you make sure you are eating enough protein every day? What is your favorite high in protein, low in fat recipe?

Want more healthy recipes from Chef Meg and fellow SparkPeople members? Be sure to subscribe to SparkPeople's Recipe of the Day email. Click here to sign up!

Did you know SparkRecipes is now on Facebook? Click here to "Like" us!

Order your copy of "The SparkPeople Cookbook" today.





You will earn

5

SparkPoints

Like what you read? Learn more

about SparkPeople,

or

sign up

for your free account today!
Got a story idea? Give us a shout!