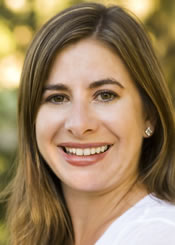 BabyFit Community Coordinator

Samantha Donohue is all about taking her health seriously, without taking herself too seriously. She loves to fly through the air on a trapeze, hide vegetables in her children's morning smoothies, and out-sprint her husband on training runs. Having grown up cooking with both of her Italian grandmothers, she knows how to make most everything from scratch, but she's not afraid to throw in a jar of pasta sauce when no one is looking.

In 2003, she left a successful high-tech career to inspire her own family to live a healthy and happy lifestyle. Not long after, she began working on BabyFit.com to help other women achieve their prenatal and postnatal health goals. Working with these moms was a career highlight. She now works on SparkRecipes.com and writes for The SparkPeople Blog, too!

Samantha's family--including a husband and three kids--live in Sonoma County, which is known for farm fresh cooking, wine, and the great outdoors. Since 2003, she's prepared over 8,000 healthy lunches, which means that she's also cut more than 64,000 crusts off her kids' sandwiches. Her home is always open, full of laughter, running, screaming, scrapes, and bruises. Her life motto is "to run the race set before me with my eyes wide open and focused on the goal."

More from Samantha: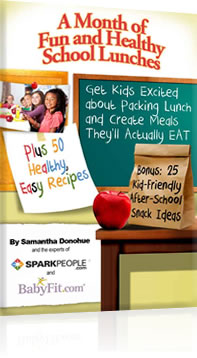 A Month of Fun and Healthy School Lunches from SparkPeople
Read More of Samantha's Blogs:
In honor of Heart Awareness Month, I've gathered up recipes that have the ultimate superfood: chia seeds. Chia seeds are a great source of heart-healthy omega-3 fatty acids and proteins. If you have not heard of chia seeds, read "What Can You Do with Chia Seeds? Plenty!" for more information. Don't let giggles and jokes about the kitschy Chia Pet commercials dissuade you. I add chia to almost all recipes these days. I love that it's gluten and alergy-free. Try these chia recipes today.
Read More ›