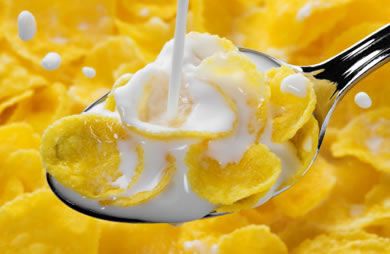 In recent years, many supermarkets have responded to customer demands and now offer a variety of milk options. Whether you are allergic to cow's milk or simply wish to forgo dairy for other reasons, you can easily find many delicious milk alternatives these days. However, you may find yourself puzzled as you stare at the large selection of non-dairy milk at the store. If you have been wondering which type of milk you should choose based on your dietary and nutritional needs, this chart will help you get in, get out and get on with your busy life.

As you reference the chart, note that the sugars (lactose) found in cow's milk occur naturally while many dairy-free milk alternatives contain added sugars unless labeled as "unsweetened." To get the most out of cow's milk alternatives, always be sure to check labels and try to opt for fortified, nutrient-rich varieties that are as nutritionally similar to cow's milk as possible. Translation:

Look for higher levels of protein, low (or no) added sugars, and added (fortified) vitamins and minerals that you find in cow's milk (30% DV calcium and about 25% DV vitamin D).

Note that not all dairy alternatives are fortified with calcium and vitamin D, and the amount of these added nutrients varies from brand to brand. This means that not every brand of soy milk, for example, would be a nutritionally adequate alternative to cow's milk. Be sure to read labels to find the nutrition profile that fits your needs.

Soy Milk
Soy milk is made from filtered water and whole soybeans. This milk is the most popular dairy alternative and has the closest nutritional profile to cow's milk. While most brands of soy milk contain the same amount of protein, vitamin D and calcium as cow's milk, other brands of soy milk do not contain any added vitamins or other nutrients. So, always keep your eye on ingredients lists and nutritional information before you make your purchase.

Almond Milk
Almond milk is a great alternative to cow's milk when you are looking to cut calories. This nut milk is made from almond base containing filtered water and ground almonds. The bad news about almond milk is that it contains very little protein—just 1 gram per cup. Though most varieties of almond milk are fortified with vitamins and other nutrients, there are others that don't contain vitamin D or calcium.
Continued ›