12 Chicken Meals You Can Prep in 15 Minutes or Less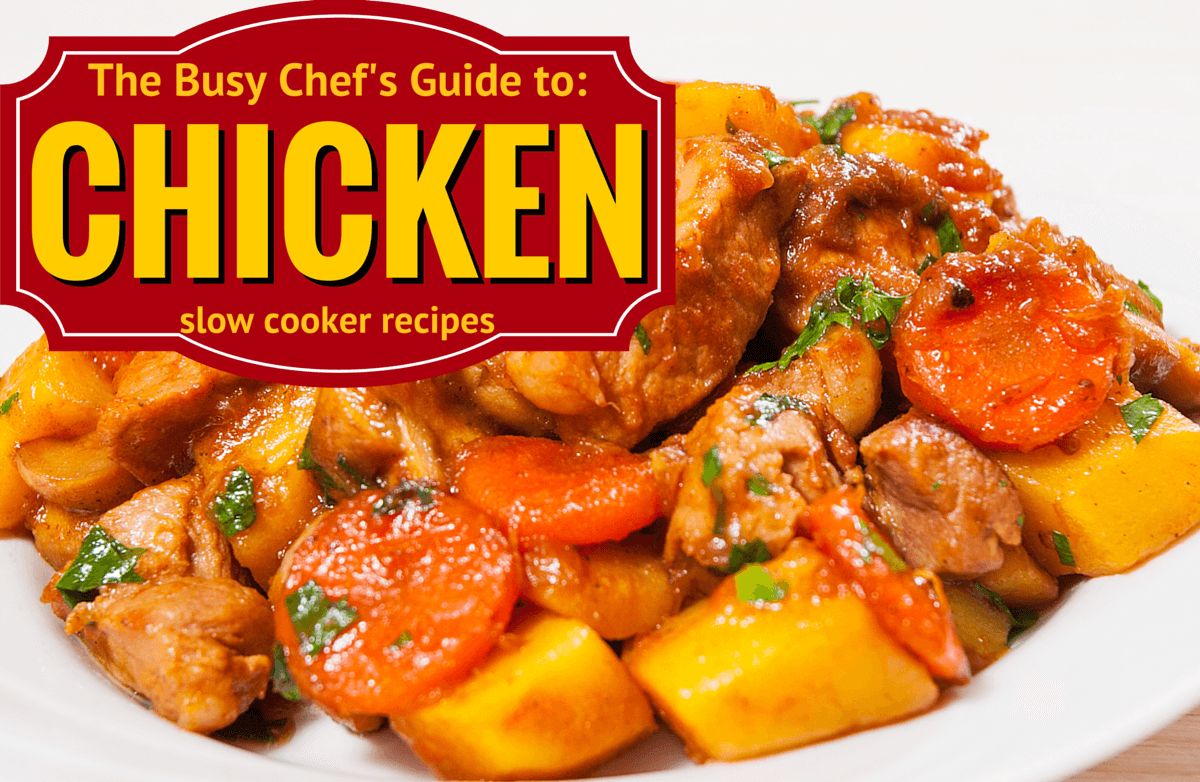 Whether it's the holiday season sneaking around the corner, summer activities, school functions or the busy time at work, schedules have a way of becoming a carefully balanced juggling act. As a result, getting a healthy dinner on the table often takes a back seat to social events, the kids' extracurricular activities, shopping or baking. With the help of a trusty slow cooker and a long list of recipes, though, healthy meals can still be incorporated into your evening plans in almost no time and with very little effort. Slow cooker recipes require only a few minutes of your attention—just prep, go about your day and come home to a finished, nutritious meal.














Salsa Chicken Dice a few veggies, pop open some salsa and tomatoes and you've got a meal your family will love. 178 Calories, 4g Fat, 27g Protein



Marinara Chicken & Vegetables Throw your ingredients together in the slow cooker first thing in the morning. A hearty, healthy dinner will be waiting when you get home! 177 Calories, 4g Fat, 27g Protein

Creamy Italian Chicken With its creamy base and just a touch of zesty flavor, this chicken dish is one your family will request by name.385 Calories, 13g Fat, 41g Protein

Spanish Chicken Don't think you can create a gourmet meal in a slow cooker? This roasted pepper and almond recipe begs to differ. 322 Calories, 6g Fat, 31g Protein


Buffalo Chicken Not only is this four-ingredient chicken lighter than traditional Buffalo wings, it's also more versatile. 115 Calories, 5g Fat, 16g Protein


Chicken Tortilla Soup This flavorful soup will make you rethink how you enjoy Taco Tuesday. 89 Calories, 2g Fat, 8g Protein



Chicken Stew This hearty stew is brimming with both flavor and veggies. 203 Calories, 4g Fat, 21g Protein




Orange Chicken The ingredients might not sound like they go together--orange marmalade, soy sauce and barbecue sauce--but trust us, you're going to flip for this unique mix of flavors. 318 Calories, 5g Fat, 46g Protein

Chicken & Veggie Mac & Cheese This recipe contains cheesy goodness for the kids and veggies in every bite for you. 464 Calories, 15g Fat, 26g Protein

Rotisserie Chicken Supermarket rotisserie chickens are a busy cook's best friend. When you have time to plan ahead, make your own—right in your slow cooker! 278 Calories, 12g Fat, 42g Protein

Honey Mustard Chicken A homemade honey mustard sauce takes this tender chicken recipe to the next level of deliciousness. 200 Calories, 5g Fat, 25g Protein

Bourbon Street Chicken If the idea of shredded dark meat in a sweet sauce isn't enough to convince you to make this, will the fact that the recipe has been shared more than 136,000 times help? 168 Calories, 4g Fat, 20g Protein



Click here for more healthy slow cooker chicken ideas.





How often do you use your slow cooker? What healthy slow cooker chicken recipes will you be trying?




You will earn

5

SparkPoints

Like what you read? Learn more

about SparkPeople,

or

sign up

for your free account today!
Got a story idea? Give us a shout!