10 Quick Quinoa Recipes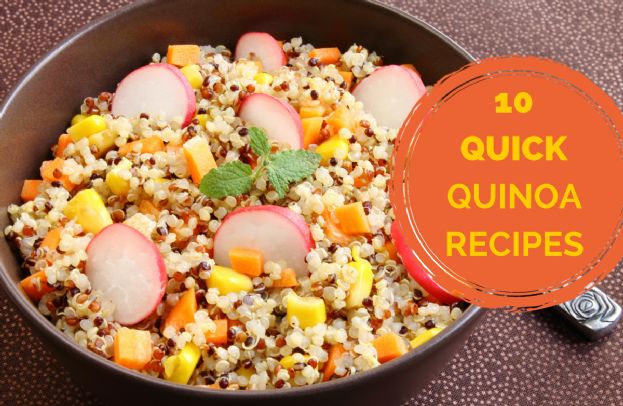 Quinoa pronounced KEEN-Wah has quickly become a staple in my cooking. I love that it is quick and easy to prepare, has outstanding nutritional value and is allergy-free. Since it cooks through in less than 20 minutes, it is a useful grain substitute in just about any recipe. A single serving is high in healthy fats, fiber protein, iron, magnesium phosphorus, and riboflavin. Quinoa is also gluten free! Increase your nutritional grain options with these quick and convenient

Quinoa

recipes.














Simple Quinoa and Vegetables
This protein-rich vegetarian recipe is simple to make and tasty to eat!
Calories: 292.9 Fat: 15.2 g Protein: 11.6 g Carbs: 60.2 g Fiber: 7.6 g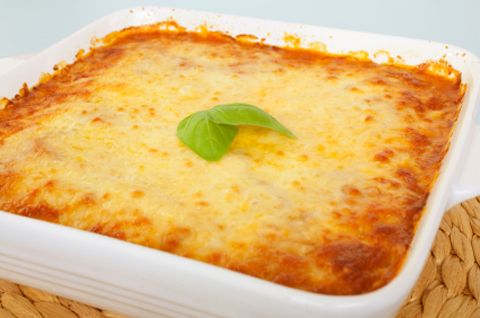 Stepfanie's Quinoa-Black Bean Casserole
An experiment with leftovers yield a delightful, filling vegetarian meal.
Calories: 255.9 Fat: 4.3 g Protein: 15.4 g Carbs: 40.7 g Fiber: 9.6 g




Apple Cinnamon Breakfast Quinoa
Enjoy a gluten-free breakfast
Calories: 228 Fat: 4.5 g Protein: 8.9 g Carbs: 50.1 g Fiber: 4.7 g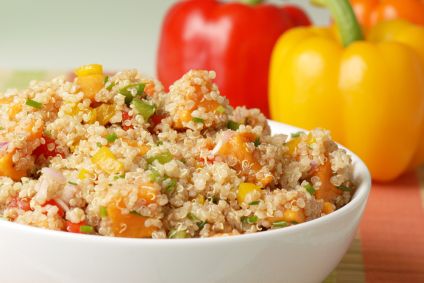 'Cheesy' Quinoa-Sweet Potato Casserole
This recipe came about because I had just made vegetable enchiladas and had leftovers, plus quinoa from earlier in the week. Thankfully, this experiment yielded a hearty, delicious meal.
Calories: 328.7 Fat: 8.1 g Protein: 15.5 g Carbs: 51 g Fiber: 12.5 g




Quinoa Meatloaf Muffins
Give a healthy twist to a family favorite. The Quinoa adds extra protein and vitamins.
Calories: 281.2 Fat: 11.2 g Protein: 19.6 g Carbs: 25.2 g Fiber: 2.5 g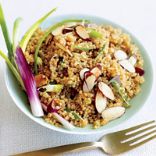 Quinoa and Pomegranate Salad with Toasted Almonds
Festive and healthy -- a great side dish for the holidays or anytime.
Calories: 216 Fat: 7.2 g Protein: 6.8 g Carbs: 32.4 g Fiber: 3.7 g




Chicken Vegetable Soup with Quinoa
The quinoa adds a nutty flavor to this simple soup made from packaged, fresh and frozen ingredients.
Calories: 158.9 Fat: 2.1 g Protein: 12.5 g Carbs: 24.3 g Fiber: 4.4 g




Quinoa Burgers
These burgers are filled with flavor and nutrition.
Calories: 369.7 Fat: 15.8 g Protein: 10.8 g Carbs: 48.4 g Fiber: 7.1 g




Quinoa Con Pollo (quinoa-chicken pilaf)
The quinoa provides added protein & fiber, plus some fun mouth-texture, & with the veggies included this is basically a one-dish meal!
Calories: 306 Fat: 6 g Protein: 22.8 g Carbs: 40.6 g Fiber: 5.1 g




Quinoa Banana Muffin
Start your day or enjoy afternoon snack with these healthy muffins.
Calories: 136.9 Fat: 6 g Protein: 4.7 g Carbs: 25.5 g Fiber: 4 g

Click here for Chef Meg's Quinoa recipe collection.

Do you cook with Quinoa? What recipes do you like and which of these will you try?

Want more healthy recipes from Chef Meg and fellow SparkPeople members? Be sure to subscribe to SparkPeople's Recipe of the Day email. Click here to sign up!

Did you know SparkRecipes is now on Facebook? Click here to "Like" us!

Order your copy of "The SparkPeople Cookbook" today.





You will earn

5

SparkPoints

Like what you read? Learn more

about SparkPeople,

or

sign up

for your free account today!
Got a story idea? Give us a shout!