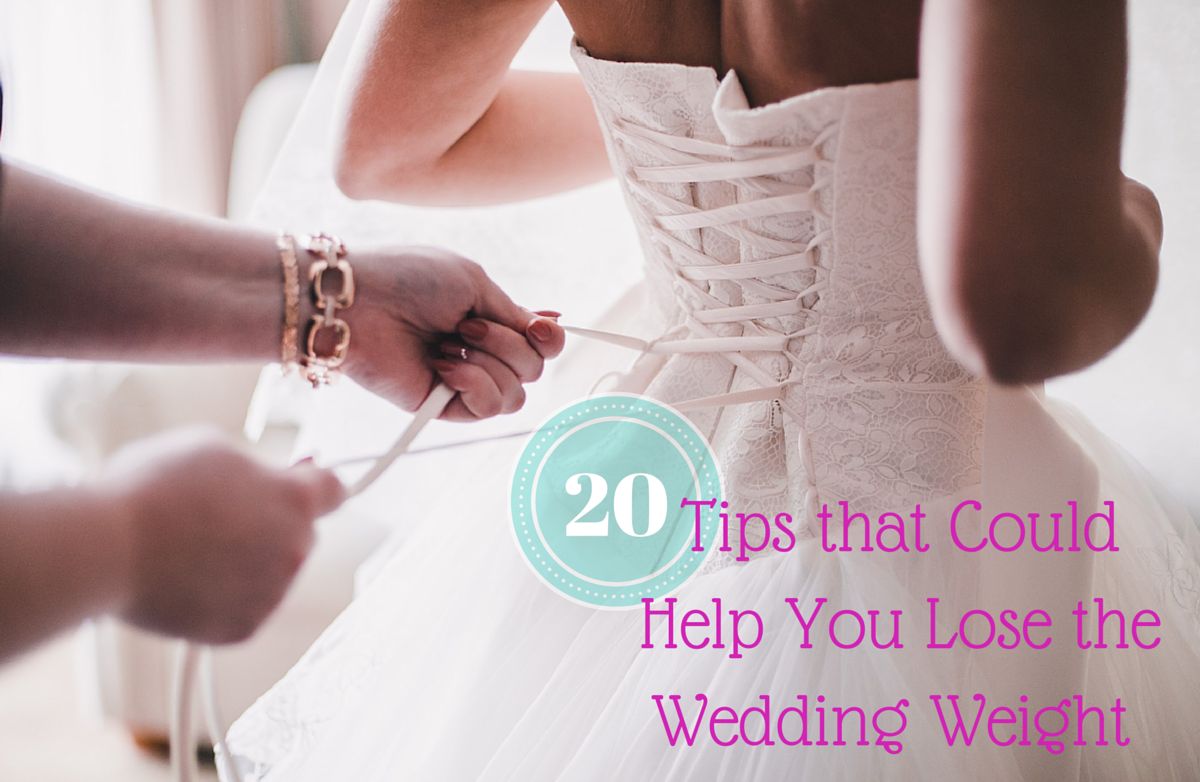 There's nothing like an engagement ring to motivate a woman to get serious about weight loss. The dress. The photos. The honeymoon! You're dropping lots of cash for a fabulous event and will be standing with your butt—er, back—to dozens, maybe even hundreds of guests during your ceremony. With so many wonderful things happening on your special day, who wants to worry about their rear view?

It's no wonder women go to great strides to look their best on their wedding day. And if your upcoming wedding is serving as inspiration for you to tackle your weight or fitness issues, that's great. We all need to find our motivation, and a wedding has a deadline that can inspire you to take action.

Problem is, many brides-to-be resort to extreme measures and quick fixes to drop the pounds quickly. Some of those methods may work a little (even if they're not so safe or healthy), but often times they fail—miserably. That's because quick fixes, diet pills, and extreme exercise plans don't usually deliver, especially in the long term. When countless studies show that marriage itself tends to pack on the pounds, wouldn't you rather make smart, reasonable and sustainable changes to your current diet and fitness plan to help prevent the "inevitable" weight gain of wedded bliss? Ones that will not only help you look great by your wedding, but help you stay healthy, fit and svelte as you celebrate your first, second, and 22nd anniversaries? I hope you answered yes.

Even amid the stress of wedding planning, it is possible to stick with or even start a healthy diet and fitness program and lose weight. How? Commit to your plan. You just have to choose to stay in control, one day at a time, no matter what life and wedding planners may throw at you.
Continued ›