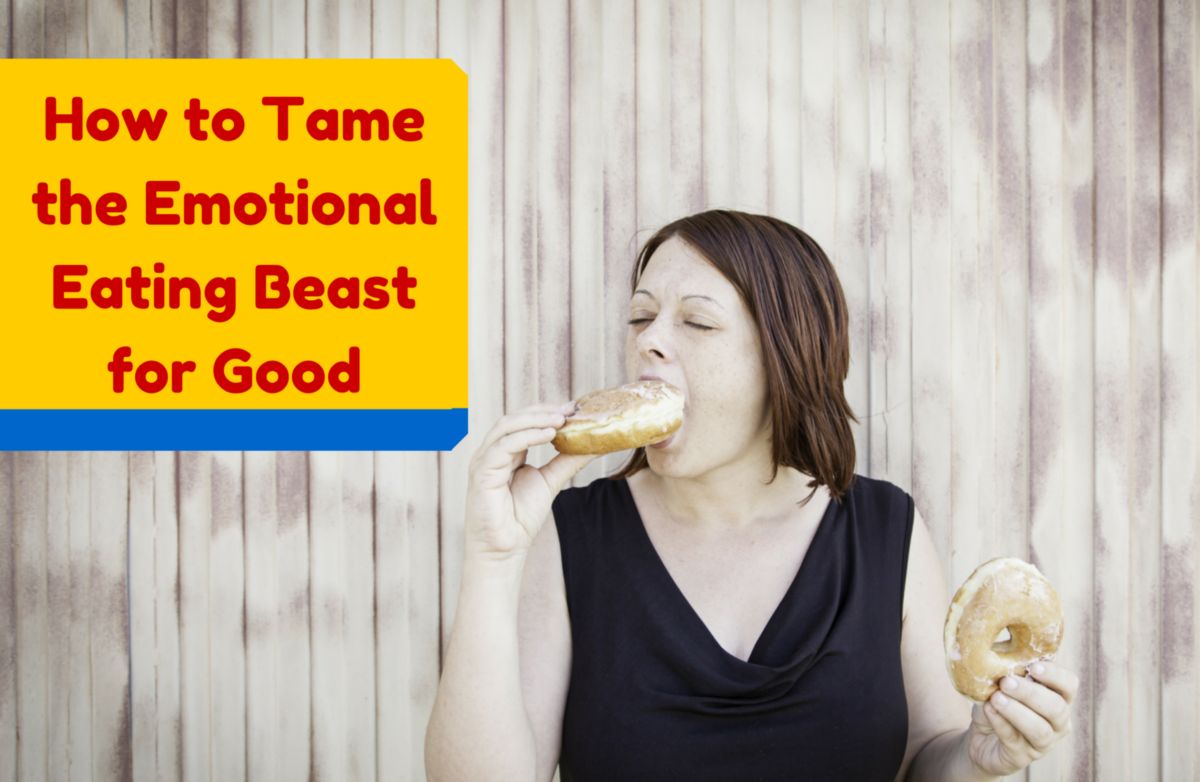 When weight loss professionals discuss emotional eating, you hear a lot of talk about stimulus control, stress management techniques, and cognitive reframing. This is all well and good (and you'll be hearing some of that here), but it doesn't quite capture the actual experience of being caught up in an episode of emotional eating. In a recent post here on the Message Boards, a SparkPeople member got much closer to capturing the experience when she described it as "waking up the Slumbering Beast" we have inside us.

This really is what it feels like, at least in my experience. You're doing OK, cruising along, when suddenly something happens that stirs up a bunch of feelings, and all of a sudden the Beast is awake and eating everything it can get its hands on. Or maybe it isn't always that dramatic—maybe you just get bored, or start feeling a little anxious because there is nothing going on to distract you from that vague sense of impending doom that always seems to be lurking just under the surface. Even that little bit of free-floating anxiety can be enough to wake the Beast up and set it on the prowl for something to eat. Or it might be as simple as getting home from work or school, or finding yourself alone for a little while, after a hard day. Whatever the trigger might be, the Beast isn't about to go back to sleep without doing some serious eating first. Or so the story normally goes.

There are two basic and complimentary approaches you can use to tame the Beast before it trashes your food plan, and you'll need both for long-term success. The difference between them is the same as the difference between emergency medicine and preventive medicine. The main focus here will be on coping with the immediate emergency. You'll find more information about the preventive approach, aimed at putting an end to the problem for good, in the links at the end of this article.



When the Beast is Loose: Getting It Back in Its Cage


The bad news here is that will power has little effect on controlling emotional eating. From a psychological perspective, the shift into emotional eating mode is usually a "state-dependent" event, which is a fancy way of saying that it involves shifting into a different state of consciousness (or persona) with its own independent set of emotions and related thinking patterns. For a little while, you literally aren't your normal self, and the normal tricks you use to manage your behavior and thinking may not work.

Continued ›