Would You Take Drugs to Be Smarter?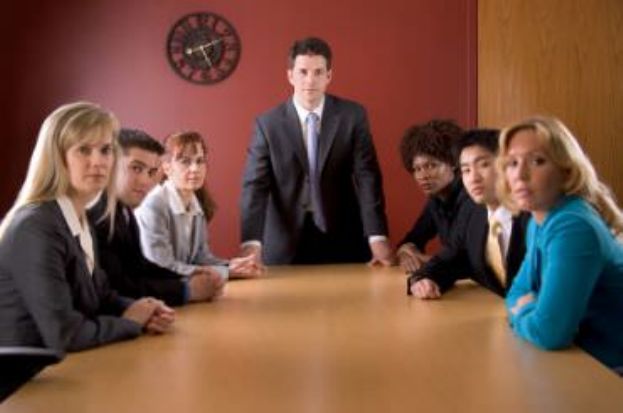 A few weeks ago I was watching an episode of Boston Legal in which a woman was refused admittance to Harvard because she had taken a performance enhancing prescription prior to her SAT. The reason she gave for taking this medication was to give her greater cognitive ability. The plot had the judge ruling in favor of Harvard, not because the co-ed took the drug to do better, but that she had taken it illegally without a prescription therefore violating the law causing her character to be tarnished.

WHAT? Are students really resorting to taking controlled substances just to get ahead of the game? While this show is for entertainment purposes, I had no clue that this was really going on in schools, on college campuses, and in the work place and has for some years. So I decided to do a little research on my own. Wow, what a revelation it was!

I came across an article on MSN Health and Fitness regarding the subject of taking prescription stimulant medications, such Adderall and Ritalin, in order to give one a slight edge in the work or academic environment. I must say I was flabbergasted to know that this is actually going on in an age when we have preached and preached, "JUST SAY NO" to our kids when it comes to drug use--unless of course, you want you or your child to gain admittance into a highly sought college/university or job.

I am not disputing the use of these prescriptions; in fact they play an important role for those individuals who suffer from Attention Deficit Disorder (ADD) and Attention Deficit Hyperactivity Disorder (ADHD). However, the trend is pointing to using these meds to better help those think more clearly and faster just to stay ahead of the game, even when done legally.

According to Martha Farah, PhD, Walter H. Annenberg Professor of Natural Sciences and director of the Center for Cognitive Neuroscience at the University of Pennsylvania, one study revealed that 7% of 10,000 (700 out of 10,000) college students have admitted to using these so-called 'smart pills' and that figure may be as high as 25% on college campuses where there is a far greater competition for students to excel.

These medications are stimulants, therefore, they increase the dopamine in the pre-frontal cortex of the brain and by doing so can raise the risk of addiction to those who abuse these med. It has been revealed that of those taking these prescriptions for non-medical purposes, 10-20% of this population will develop an addiction. What does this mean for our future when meds are being abused and not used for their intended purpose?

What concerns me most is that while these drugs have shown promise in some individuals to increase cognitive ability, it isn't the case for everyone. And if these students aren't getting the prescriptions from their own health care provider then where on earth are they getting them?

I do know that the DEA (Drug Enforcement Administration) monitors the physicians who prescribe these medications. They require the physician to write these prescriptions on a triplicate prescription pad that only the physician is privy to. Since these drugs are classified as amphetamines they are strictly monitored by the DEA, just like codeine, oxycodone, and morphine! I think that tells you the volatility of these drugs.

I guess I must be out of touch with what is going on within the schools, on college campuses, and work environment because until I saw this show I had no clue that this trend even existed. As the mother of a daughter in her junior year of college, I immediately called and asked if she knew of anyone taking these prescriptions or if she had been offered any or had taken them herself. Thankfully, she had not heard of this issue, but this gave me an opportunity to tell her of the risks involved in taking these drugs.

I just wonder if this is just not another pressure our society puts on our younger generation that anything less than perfect is a failure. What do you think?

Have you heard of this trend within your own community? Would you allow your child to take these medications, other than for ADD and ADHD, just so that he/she would have an edge in getting better grades or getting into a better college? Would you ever consider taking them yourself? Do you believe that this is just another symptom of a success-oriented society where first is best no matter what the cost?




You will earn

5

SparkPoints

Like what you read? Learn more

about SparkPeople,

or

sign up

for your free account today!
Got a story idea? Give us a shout!