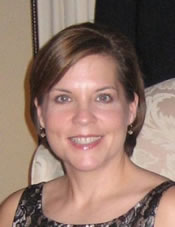 Nancy Howard
SparkPeople Member and Certified Running Coach

Nancy Howard has a degree in nursing. Her mission is to help others learn the process of living a healthy lifestyle and to let them know it is never too late to start. An avid runner, Nancy has competed in more than 100 road races since 2006, including 12 half marathons and Hood to Coast Relay--the largest in North America. She has lost 80 pounds--and kept it off--since joining SparkPeople in 2005. In 2009, she achieved two amazing goals: She became a Runners Club of America Certified Running Coach and ran the Chicago Marathon. She wants to inspire the world and let everyone know you don't have to be an Olympian to run.
Read More of Nancy's Blogs:
If you haven't been in a gym recently you may be surprised to see trainers and fitness enthusiasts incorporating many new gadgets into their workout routines to help keep their training fresh and challenging. Having covered kettlebells, BOSU trainers and Body Bar workouts in previous Fitness Round-up blogs, now seemed an opportune time to introduce the TRX Suspension System.

Read More ›