Proposed Guidelines for Marketing Food to Kids: What Do You Think?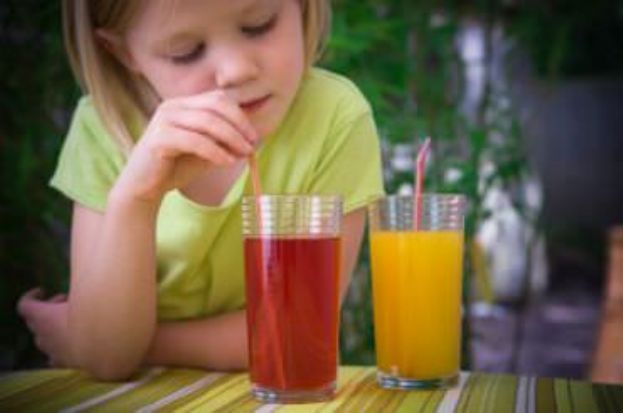 Last month the US government released new guidelines that crack down on how the food industry can market products to children. The new, voluntary guidelines ask for healthier alternatives to be touted, while halting marketing of sugary cereals and other unhealthy snacks. If instituted, the guidelines would be phased in over five years. They are meant to encourage parents' efforts to get kids to eat better, rather than undermine them by promoting unhealthy foods.

What this could mean is no more Count Chocula, Toucan Sam or Tony the Tiger--if food companies voluntarily follow the guidelines--and no more advertising junk foods to kids unless companies reduce the amount of unhealthy ingredients.

So just what are they recommending? Good question. Let's take a look at the recommendations:

An interagency group (the Federal Trade Commission, together with the Food and Drug Administration, the Centers for Disease Control and Prevention, and the U.S. Department of Agriculture), which was formed at the urging of Congress two years ago, drafted the recommendations, and the FTC is asking the public to comment. A forum to discuss the proposal will take place on Tuesday, May 24 in Washington, D.C. Details pending. (The link to comment electronically is hard to find within the 27-page document, so I've pulled it out for you here.)

Principle A: Meaningful Contribution to a Healthful Diet
Foods marketed to children should provide a meaningful contribution to a healthful diet, with contributions from at least one of the following food groups:
fruit


vegetable


whole grain


fat-free or low-fat (1%) milk products


fish


extra lean meat or poultry


eggs


nuts and seeds


beans

Principle B: Nutrients with Negative Impact on Health or Weight
Foods marketed to children should be formulated to minimize the content of nutrients that could have a negative impact on health or weight. With the exception of nutrients naturally occurring in food contributions under Principle A (for example, the saturated fat and sodium naturally occurring in low-fat milk would not be counted), foods marketed to children should not contain more than the following amounts of saturated fat, trans fat, sugar, and sodium.
Saturated Fat: 1 g or less per RACC and 15% or less of calories


Trans Fat: 0 g per RACC


Added Sugars: No more than 13 g of added sugars per RACC


Sodium: No more than 210 mg per serving
Interesting facts from the proposal:
Cookies and cakes, pizza, and soda/energy/sports drinks are the top sources of calories in the diets of children 2 through 18. Chips and french fries comprise half of all the vegetables kids eat.


The food industry spent more than $1.6 billion in 2006 alone to market messages to kids promoting foods that often are high in calories and low in nutrition. Their campaigns use television, the internet, social media, video games, movies, sports and music events, in-store displays and packaging, and even schools.


Recent surveys show that childhood obesity has become parents' number one health concern – ahead of smoking and drug abuse — and that parents consider "TV ads promoting junk food" to be a big part of the problem.

The food industry called them "overly restrictive"; food reform activists are split. Journalist Mark Bittman says the guidelines won't help because they're not enough, while nutrition professor and author Marion Nestle says they're great news (though she says she would much prefer a complete ban on marketing food to children).

What do you think? Is this enough? What should be changed? Should these recommendations be regulations that are mandated by the government? In addition to commenting below, be sure to share your opinions with the decisionmakers. (Click here to share your opinions!)



You will earn

5

SparkPoints

Like what you read? Learn more

about SparkPeople,

or

sign up

for your free account today!
Got a story idea? Give us a shout!