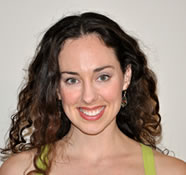 Stepfanie Romine (SP_STEPF)
SparkPeople Editorial Director

SparkPeople editor Stepfanie Romine is a writer, blogger and certified yoga teacher who has lived--and cooked--on three continents. As SparkPeople's Editorial Director, she wears many hats: editor of SparkRecipes.com, co-producer of SparkPeople Radio, and co-author of two SparkPeople books among them.

A former newspaper reporter, she's a bookworm who learned to love fitness as an adult. In addition to healthy green living and from-scratch cooking, her passions include learning new languages, running on trails, and teaching and practicing Ashtanga yoga. A certified Ashtanga vinyasa yoga teacher since 2009, Stepfanie tries to promote kindness in all she does and loves sharing stories about people and their passions. She lives a simple, quiet life in the North Carolina mountains.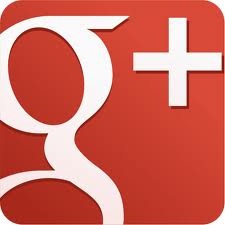 More from Stepfanie:
The SparkPeople Cookbook:

Love Your Food, Lose the Weight

The Spark Solution:

A Complete Two-Week Diet Program to Fast-Track Weight Loss and Total Body Health
Easy Vegan Meals by SparkPeople:

The No-Stress, No-Guilt Way to Reap the Benefits of a Plant-Based Diet
Read More of Stepfanie's Blogs:
On SparkPeople.com, members log thousands of food items daily on our Nutrition Tracker. SparkRecipes now has more than 485,000 recipes. That's a lot of info on what people like you are really eating when they're working to get healthy and stay that way. We looked back at the top cooking trends of the year, based on what members like you are searching for on the site. Keep reading for a wealth of recipes and meal ideas that will help you reach your healthy cooking and eating goals in 2014.


High-Protein Foods: Protein is huge right now. You know that it's crucial to weight loss, thanks to its ability to fill you up, ward off hunger, and rebuild muscles after your workouts, and you're looking for creative and delectable ways to get enough of it each day. Beyond the usual recipes, try homemade protein bars, protein pancakes & protein powder pancakes.

We like:
No Bake Protein Bars
Peanut Butter Fudge Protein Bars
Protein Pancakes



Drinking Your Vegetables: Getting in your five servings of fruits and veggies daily can be tough when you're busy. One of the easiest ways to load up on fruit is with a smoothie. Toss in a banana and some berries or melon, and you're easily halfway to your goal. But a lot of you are catching on that vegetables can be sneaked into a smoothie, too. you're trying spinach smoothie and vegetable smoothie recipes. (trust us, you can't taste the veggies.)
Read More ›