Before You Bite: A Closer Look at Snack Packs as Twinkies Join the 100 Calorie Brigade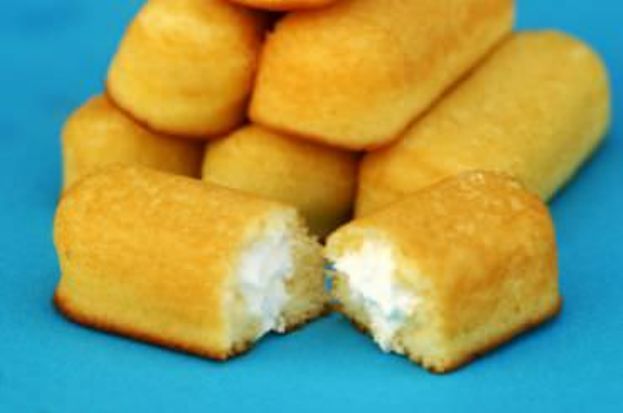 From rice cakes to cupcakes, crackers to chips, and everything in between, 100 calorie packs are the hottest trend on the snack shelves.

So what's the latest product to come in a 100 calorie pack?

The Twinkie.

Yes, your favorite sponge cake with creamy filling now comes in 100 calorie form.

The snack packs, called "Twinkie Bites," hit stores Monday, joining their 15 million pint-size Hostess brethren (cupcakes, muffins and coffee cakes) sold each year.

The three Twinkie Bites in each package look, smell and taste just like regular 150-calorie per cake Twinkies.

Which brings up an interesting point: If you shrink a Twinkie, it's still a Twinkie. It's not magically any healthier for you just because it's in a smaller package. You're only saving 50 calories and 2 grams of fat.

According to a SparkPeople poll, 64 percent of us buy 100-calorie packs at least occasionally. Why are we so enamored of snack packs?

Sure, they provide you with automatic portion control, which is so hard for many people. You could do the same thing at home by buying a regular bag or box and measuring out portions into sandwich bags or plastic containers.

The snacks produced in 100-calorie packs typically lack hunger-controlling nutrients (fiber, protein and healthy fats). This means that they won't control your hunger for long and may lead to further snacking and higher calorie consumption over the course of the day. They're typically filled with preservatives, fillers and other empty calories.

And, they're expensive! For example, a box of six 100-calorie packs of chips weighs only 95 total grams but costs around $3.00. That's about the same price as a full-size bag of chips, which contains three times as much food. According to industry statistics, the 100 calorie snack packs garner $400 million a year! (The suggested retail price for the Twinkie Bites are $3.99 for a six-pack box, the same price as a box of Twinkies, which contain 10 individual cakes. That's 39 cents a serving versus 67 cents for the Twinkie Bites, a 67 percent markup.)

Snack packs do take the guesswork out of snacking. If you pick up a 100-calorie pack, there's little chance you'll be eating more than 100 calories if you only eat that one pouch of treats. However, there are plenty of other snacks that have 100 calories or so.

Here are a few snacks to get you started:

1/4 cup of low-fat vanilla yogurt with 1/2 a cup of blueberries and raspberries: 90 calories

1 2" diameter homemade chocolate chip cookie: 60 calories

An ounce of low-fat mozzarella cheese and 6 fresh basil leaves, with a cup of cherry tomatoes: 100 calories

5 ribs of celery with one tablespoon of peanut butter: 100 calories

Half a medium apple with a 1-ounce slice of low-fat extra sharp cheddar cheese: 90 calories

10 baby carrots and 2 tablespoons hummus: 100 calories

1 1/2 large rectangles of graham crackers: 90 calories

Tell us what you think: 100-calorie packs. Love 'em or leave 'em?




You will earn

5

SparkPoints

Like what you read? Learn more

about SparkPeople,

or

sign up

for your free account today!
Got a story idea? Give us a shout!