Fitness class can be a scary place. Let's face it, even
watching
one of those classes can be intimidating. Whether you walk past a boutique studio or find yourself staring through the glass at an aerobics class at your gym, the jumping, body contortions or the crazy amount of sweat can be enough to send you running the other direction.
Read More ›
When it comes to personal health and feelings of wellbeing, everybody knows what works best for their body. With varying personal opinions and a 24-hour news cycle, though, this can lead to a lot of opinions, anecdotes and sometimes misinformation about how the human body actually works. For many, the nature of "natural health" leaves them feeling especially skeptical.
That's not to say that you won't disagree with some of the things listed below; rather, for some people, they need to find the underlying truth before deciding if they should modify their daily habits to find what works for their body and their routine.
Read More ›
At SparkPeople, we love helping people accomplish big goals—but we believe it's equally important to celebrate the small successes along the way. Each week in the Spark Spotlight, we'll
check
in with a featured member about his or her proudest moments, biggest challenges and advice for others on living, thinking and feeling healthier. We hope these quick snapshots will help motivate you to keep moving steadily toward your own goals, week by week.
Read More ›
"It's important that people learn to love themselves no matter what stage of their weight-loss journey they're in, that it's never too late to start, and that being healthy has no age or weight limit," says 2017 Oxygen Challenge 3 participant Stacey A. Byrd.

We all know the importance of exercise and nutrition in the quest to live a fit and healthy lifestyle—but it's easier said than done. Knowing which exercises to do on any given day, what kind of meal plan you should follow or how to keep yourself accountable are all factors in making sure you not only start a plan, but also stick to it.

That's where The Oxygen Challenge 4 (OC4) comes in. For more than 20 years, Oxygen magazine has been at the forefront of women's health and fitness. The Oxygen woman is strong, confident and healthy. She isn't training just for aesthetics—she wants to increase strength, endurance, performance and mobility to improve her overall wellness. Sound familiar? We thought so.

This marks the fourth year for the Oxygen Challenge series. Beginning July 15, 2018, participants will be guided through a 90-day fitness and nutrition program instructed by movement experts and coaches Jen Widerstrom from NBC's The Biggest Loser, and Karina Smirnoff from ABC's Dancing With the Stars. These women have a lifetime of experience with exercise, training, nutrition and competition, and are ready to share their extensive knowledge exclusively with you!

Coach Jen's program focuses on transformation, whether you're beginning an exercise program from scratch, want to lose fat and inches or take your training to the next level. Coach Karina's program combines yoga, self-defense and cardio with—of course—dance, creating a unique and exciting workout unlike anything you've seen before. She breaks everything down into its simplest components so that anyone—dancer or not—can do the workouts and succeed. Both programs are well-rounded and progressive. Each month, you will grow and face new challenges, ultimately getting into the best shape of your life—all for less than $1 a day.

"I found a lot of healthy new options to mix in and break up the monotony while keeping my energy high," says 2016 Oxygen Challenge 2 participant Virginia Cooper from Bakersfield, California.

By signing up with coach Jen or coach Karina (or both!), you will receive instant access to three months of detailed video programming that includes step-by-step instructions to guide you through your workouts. Anyone at any fitness level can participate, and each coach offers modifications and intensifiers, enabling you to tailor the program to your own purposes.

In addition, OC4 includes a nutrition component, complete with grocery lists, preparation tips and detailed recipes crafted by your coaches which they themselves use to get healthy, strong and lean. They will take the guesswork out of meal planning, and will make getting in shape delicious and easy.

"I now eat to stay healthy and don't look at healthy eating as a diet. I am loving every moment of my life and loving the new me," says 2016 Oxygen Challenge 2 participant Michele Scheilbelhut from South Bend, Indiana.

By signing up you'll also gain exclusive access to a private Facebook group, a community of women just like yourselves who will sweat, laugh and transform right along with you! Accountability is an integral part of success, and this group can help get you through the rough patches and give you a push when needed.

OC4 is an all-encompassing training, nutrition and motivational program that gives you the tools you need to make lasting changes to your physique and your lifestyle. Coach Jen and coach Karina will be with you every step of the way, encouraging and educating you and helping you achieve your goals.

What to Expect

Exclusive training tips and exercise progressions/regressions
Comprehensive nutritional guidelines and discussions
More than 30 unique recipes
Weekly workout charts and breakdowns
A grocery list of all needed ingredients
Video blogs based on hot topics and participant queries
Motivational support
Much, much more!
Share
Take part in The Oxygen Challenge 4 and share your milestones with your fellow @OxygenMagazine sisters by using #OxyChallenge, #TeamJennifer and #TeamKarina when detailing your 90-day journey.

Sign Up Now!

Travel and summer go together like feet in flip-flops. Exploring new towns and cities, taking in the sights and smells, tasting unique foods and otherwise soaking in a new culture are all reasons people love to travel. But after a few days of all that eating and exploring, you might be feeling rather bloated and blah thanks to all the late-night drinks, foreign fare and lack of physical activity.
While it's good to take breaks now and then from your exercise routine and diet, there is no reason you can't partake in a healthy lifestyle while traveling. There are many fitness items that can be packed in your suitcase without taking up too much room, allowing you to keep up with your exercise routine even when you're on the go.
Packable Gear You Can't Resist
(starting at $10.95)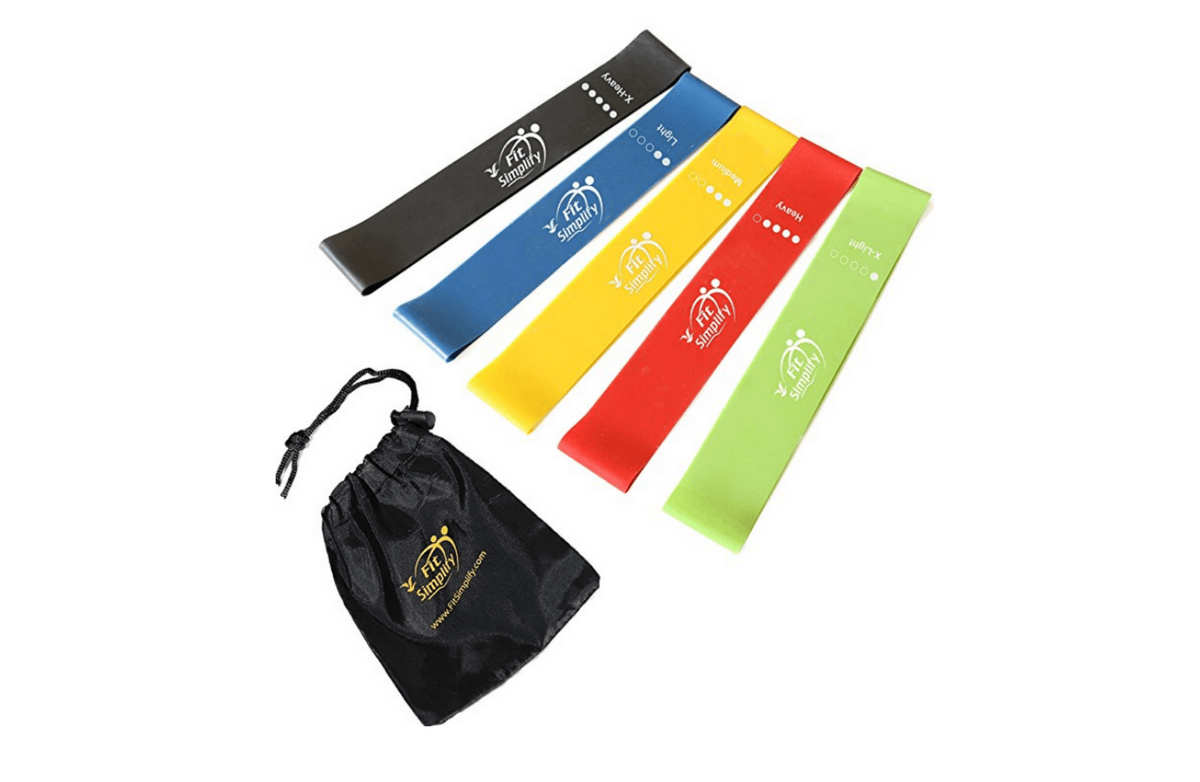 Photo courtesy of
Amazon
.
Fitting nice and tidily in a small, black carrying bag, these five resistance bands are 100 percent latex, heavy duty and great for taking along to your next destination. With a range of resistance levels, you'll be able to use these Fit Simplify bands for all sorts of workouts—from strength-building days to light recovery sessions. Plus, they are great to use when you want to stretch out after a workout or help ease tight muscles. The bands also come with access to a 41-page e-book, an online video workout guide and a lifetime guarantee.
Fit in Great Cardio
($8.99)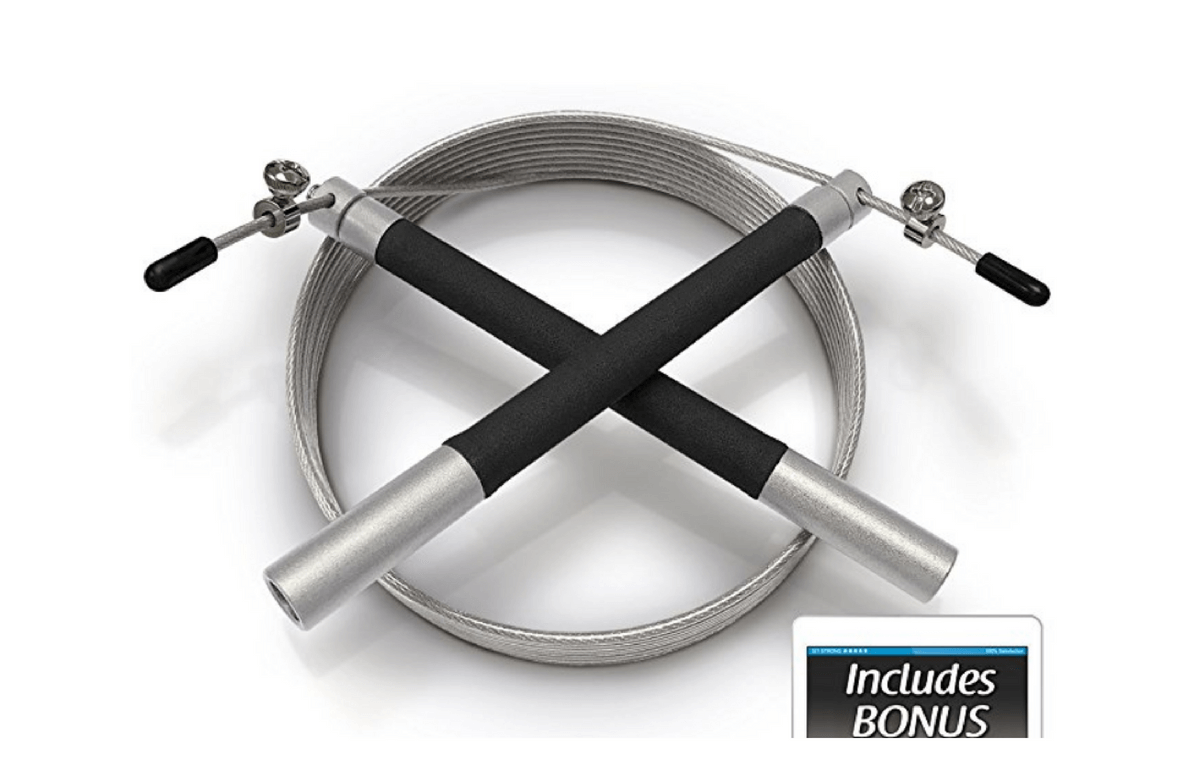 Photo courtesy of
Amazon
.
321 STRONG really outdid themselves with their aluminum jump rope that comes in its own carrying case, making it perfect for packing. The rope itself is over 11 feet long and can be easily cut to fit any height. The ends of the braided steel wire come with vinyl end caps, so you don't have to worry about scraping yourself. The six-inch handles are also padded, ensuring a firm hold on every jump. Pick up this
essential piece of equipment
so you can always get in a great cardio workout wherever your adventures take you.
Namaste Anywhere
($49.99)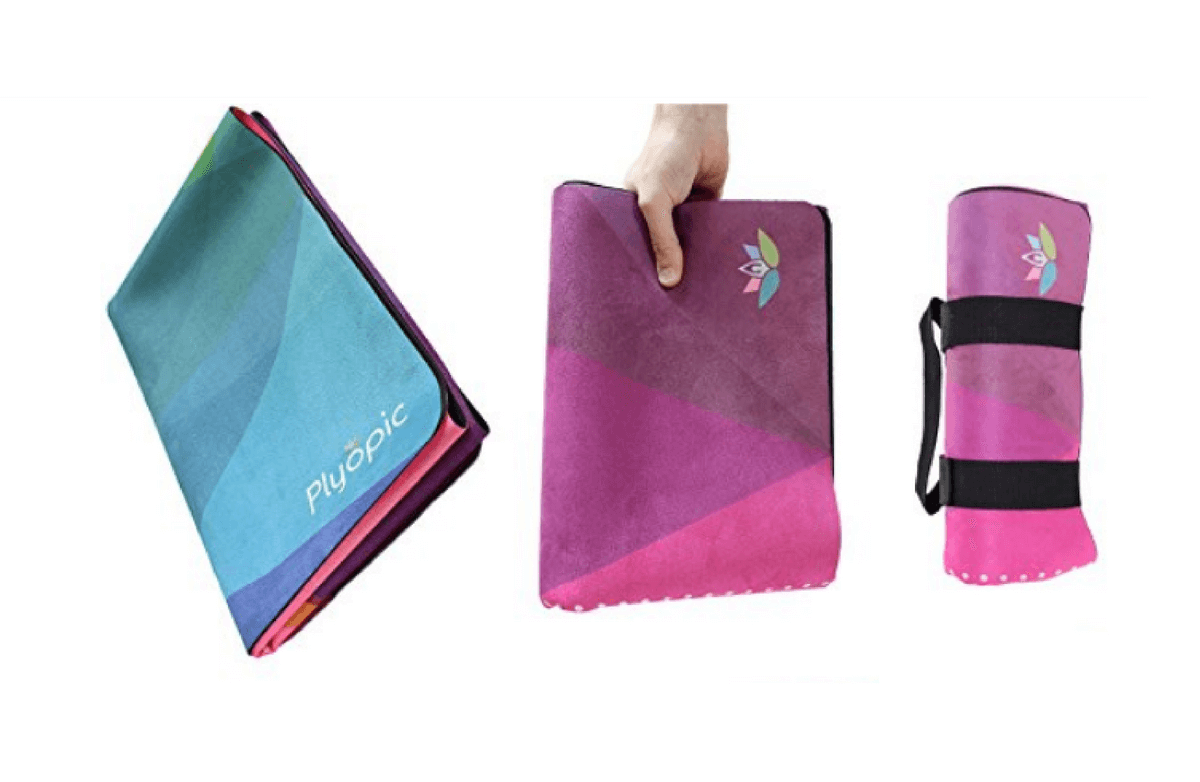 Photo courtesy of
Amazon
.
With baggage fees being what they are, you want to make sure you are traveling as lightly as possible. You'd also like a nice, clean, trustworthy surface on which to practice yoga, Pilates or other bodyweight exercises, though. Enter the Plyopic travel yoga mat. Ultralight at only 2.4 pounds, grippy and able to fold up to the size of a magazine, this travel mat is also eco-friendly. Not only is the rubber sustainably harvested, but for every mat purchased, Plyopic will plant a tree. Who says you can't have it all?
Keep Your Suitcase Fresh (starting at $6.99)
Photo courtesy of
Amazon
.
These odor-eliminating and moisture-absorbing pouches from SmellWell will not only keep your suitcase smelling fresh (so no need to worry about putting stinky gym shoes or workout clothes back in your bag), but also prevents bacterial growth. You can reuse the two bags around the clock for up to four months. Non-toxic and all-natural, bad odors are replaced with a fresh scent in just a few hours.
Leggings That Take You From Travel to Trail
($79)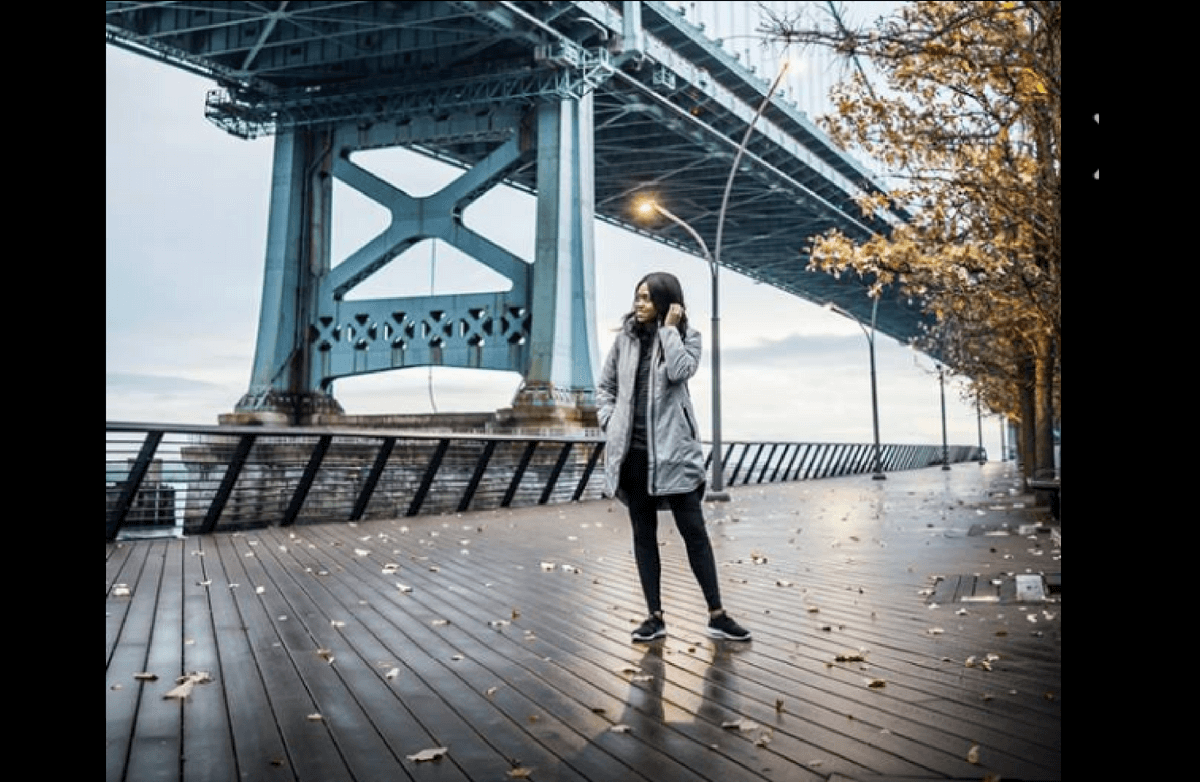 Photo courtesy of Athleta.
When you're traveling, you want to pack light, and that's where these tights from Athleta can do double duty. Comfortable enough to wear in transit, yet flexible enough to take to the gym, these leggings are fitted, flattering and fabulous. Equipped with leg pockets big enough to keep your smartphone or other necessities close by while you attempt to get lost in the next town over, these leggings also come in petite, tall and plus sizes for every body type. Made with a wicking Pilayo material, a wide waistband and a fully adjustable, never-ending drawstring, we think you'll want to buy a few pairs.
Seek Coverage from Germs
($39.99)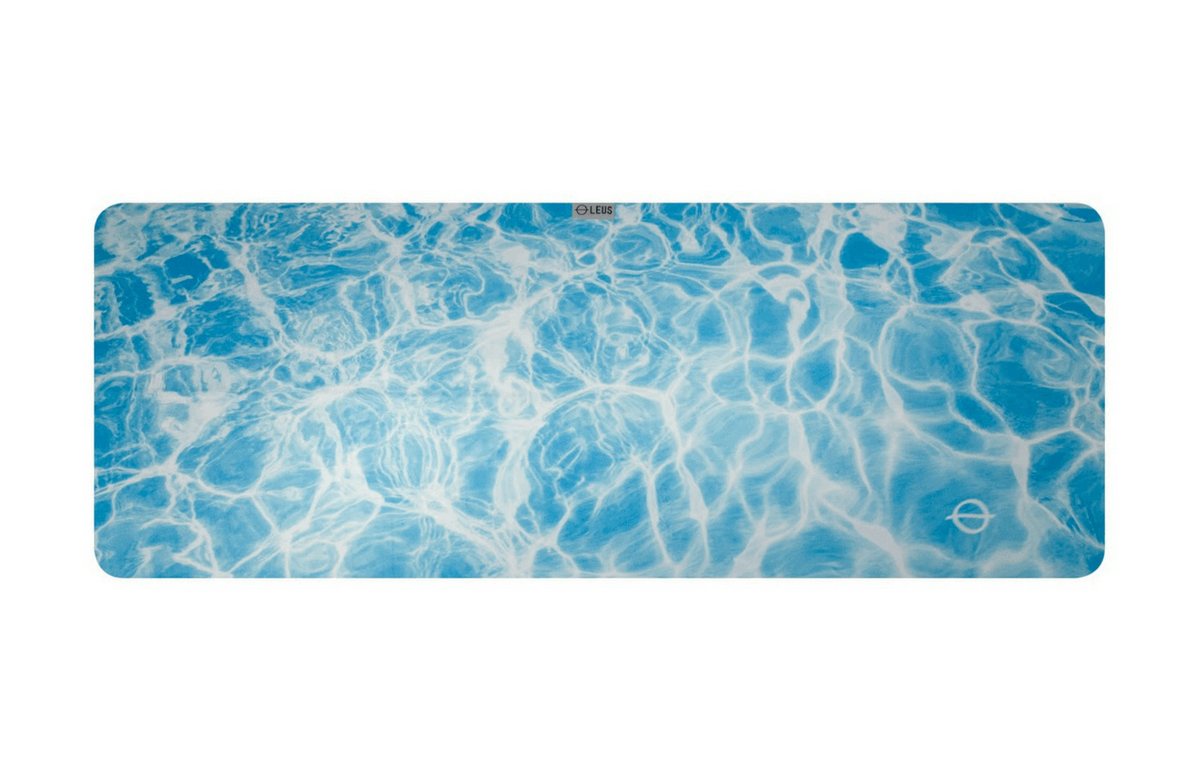 Photo courtesy of Leus.
Even if you don't have room in your suitcase to take an entire yoga mat with you on your travels, at least make room for these fun yoga-mat-sized towels from Leus that can act as a barrier between you and the hundreds of others that have come before you in the hotel's gym. Made of suede microfiber and with an antimicrobial coating, these mats are also absorbent and slip-resistant.
Water-Free Shower
($9.99)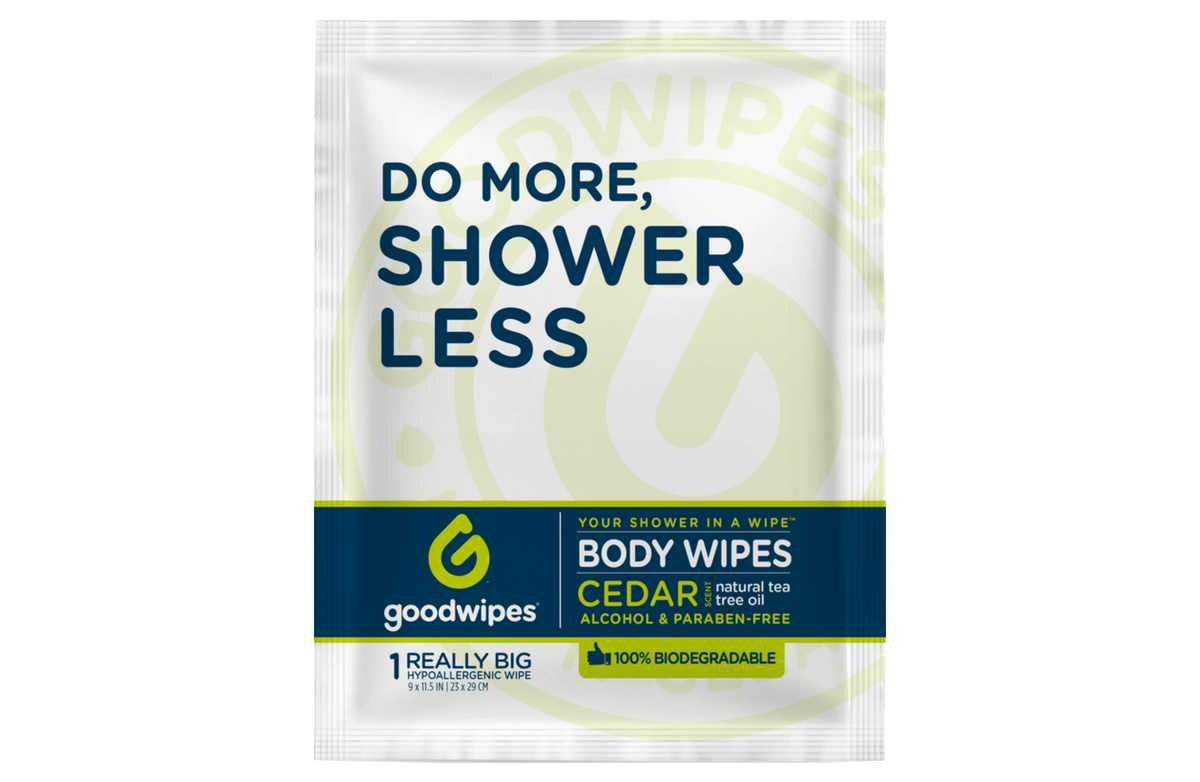 Photo courtesy of goodwipes.
When you find your flight delayed for the third time with no boarding schedule in sight, it might be time to take matters into your own hands and try out some mall-walking, yoga or other bodyweight exercise routines you can do at the airport. When you finally do depart though, you don't want to offend your neighbor with your sweaty stench. Freshen up after any workout or hike with body wipes from goodwipes, a company that specializes in biodegradable, easy-to-use shower wipes you can pull out anywhere you find yourself needing a shower without an actual shower available. Wipe away sweat, smells and other unpleasantness with these refreshing and cooling towelettes that contain tea tree oil, peppermint, ginseng and aloe. Please note, they are to be throw in the trash, not the toilet.
Slide Your Way Through a Workout
($10)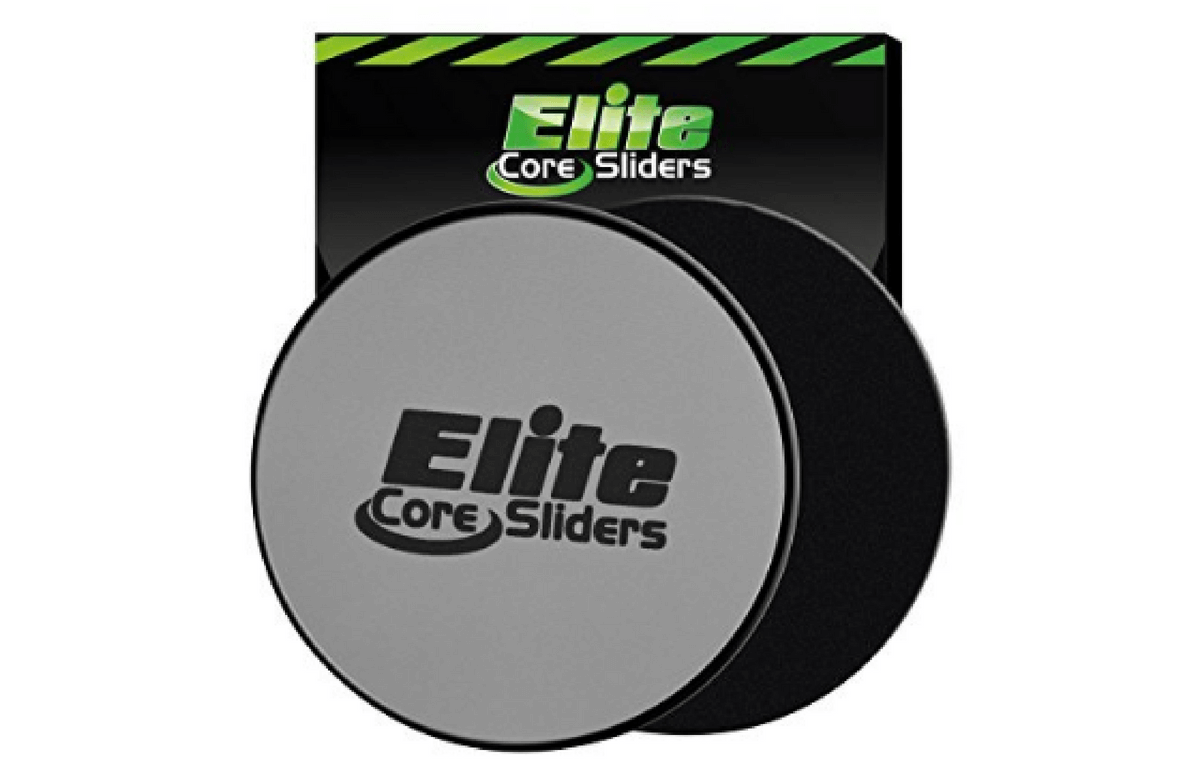 Photo courtesy of
Amazon
.
Targeting your core is hard enough, but even harder when you're far away from your home or gym. These lightweight, flat, packable core sliders from Elite Sportz provide the perfect solution. The double-sided discs will slide on any surface and can be used by sliding your hands or feet away from your body using a variety of bodyweight exercises to strengthen your core, legs or arms.
Take Your Workouts to the Beach
($39.95)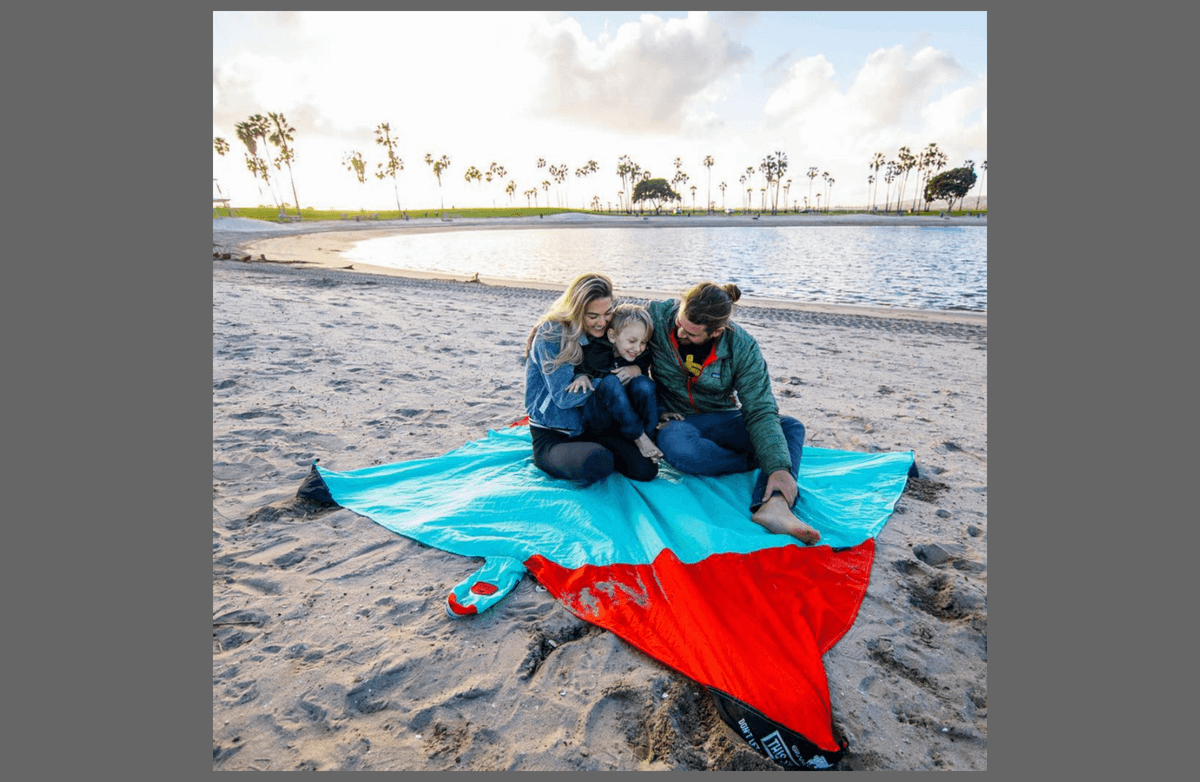 Photo courtesy of Parasheet.
If you're a get-up-and-go kind of traveler, then you don't want to mess with much equipment. Simply pack this beach blanket by Parasheet into small bag with water, sunscreen and other necessities, grab your sneakers and head out to the nearest beach. Whether you swim out, spend some time surfing or pull out a stand-up paddleboard, rest assured that your sand-secured blanket will be waiting for you when you're ready to lay back and enjoy the sound of waves crashing at the end of your active day.
Travel Train With a TRX
($99.95)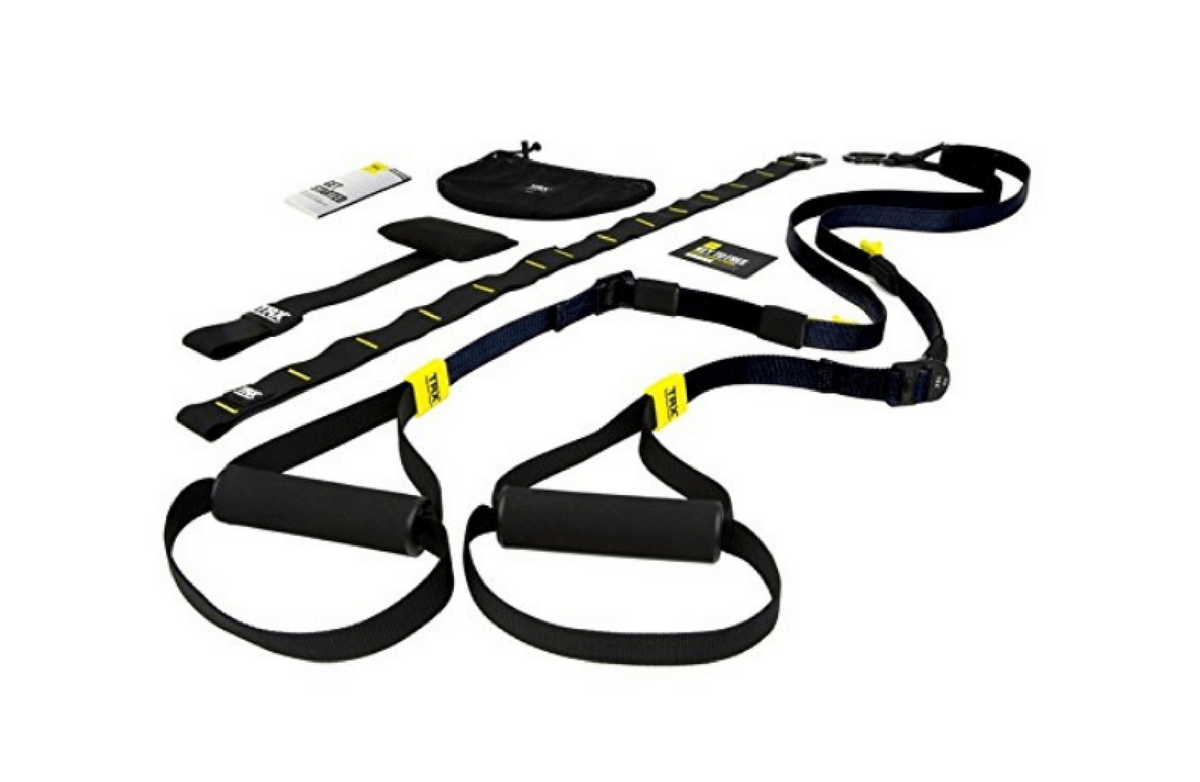 Photo courtesy of
Amazon
.
Suspension training is made for on-the-go workouts. Perfect for both indoor and outdoor workouts, the TRX helps you train your body by using suspension straps in conjunction with your own bodyweight for a full-body workout you can complete in as little as 15 minutes. Weighing in at only one pound and able to be set up in one minute, consider this kit your travel go-to.
Get Swole With Sand or Water Bags
(starting at $19.95)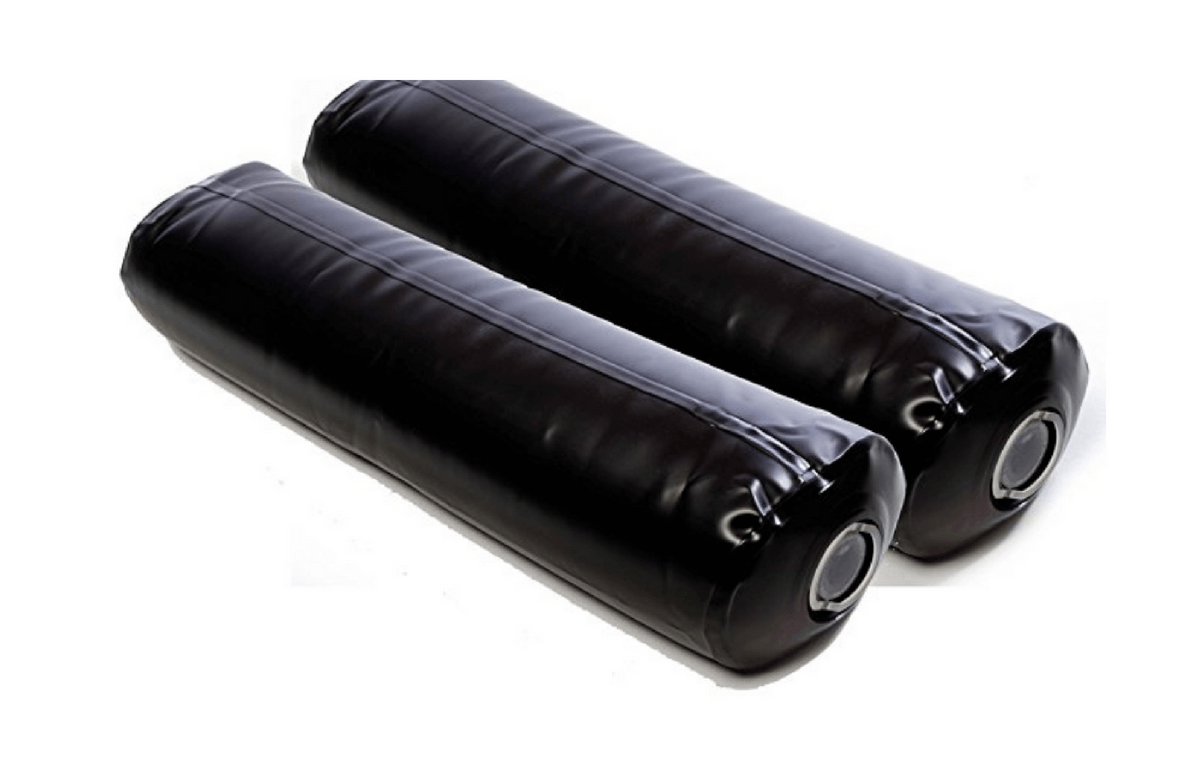 Photo courtesy of
Amazon
.
Iron Core Athletics' genius travel bags allow you to lift weight while lightening your travel load. Made of industrial vinyl, these cylindrical bags are leakproof and can be filled with either sand or water to increase their weight up to 20 or 15 pounds each, respectively.
Recovery on the Road
($22.50)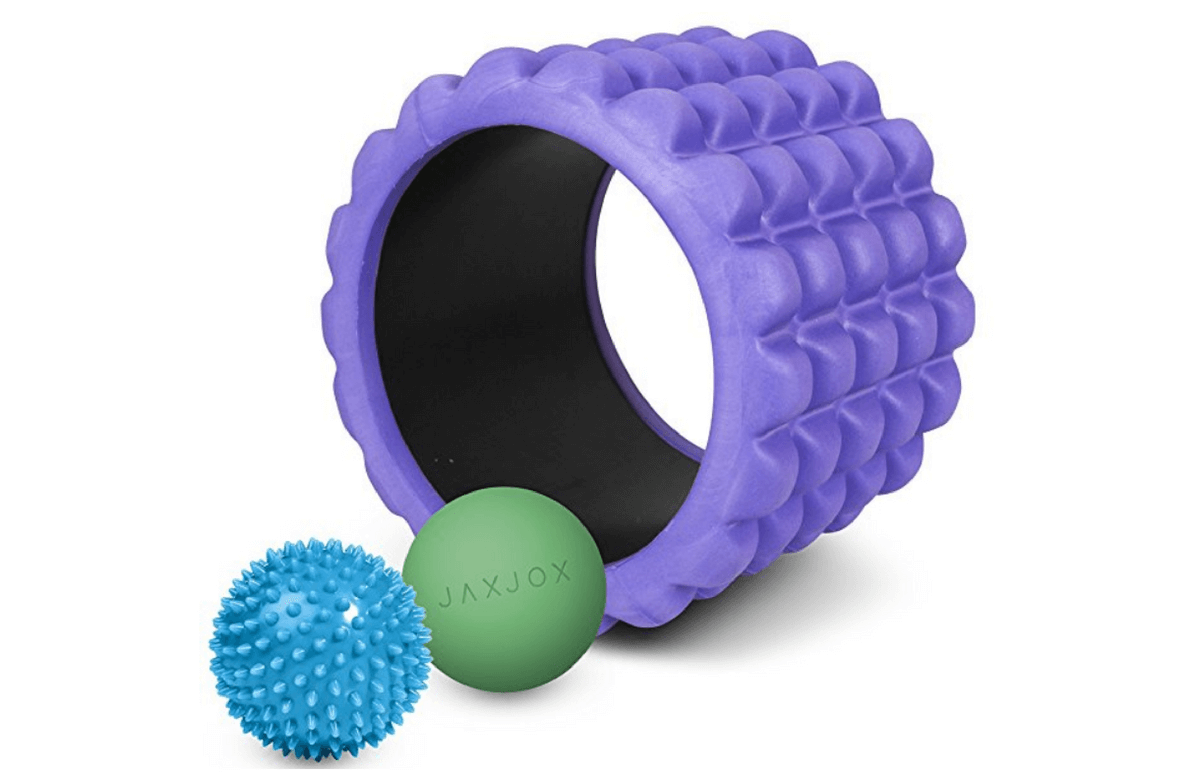 Photo courtesy of
Amazon
.
Just because you're on vacation doesn't mean you're impervious to pain and soreness. Give your muscles the relief they crave with this mini roller recovery set from JAXJOX. The grippy roller can be used to release any muscle tension, while the massage balls can help roll out specific pressure points anywhere your body needs a little TLC.
Wobble Your Way to a Strong Core
($12.90)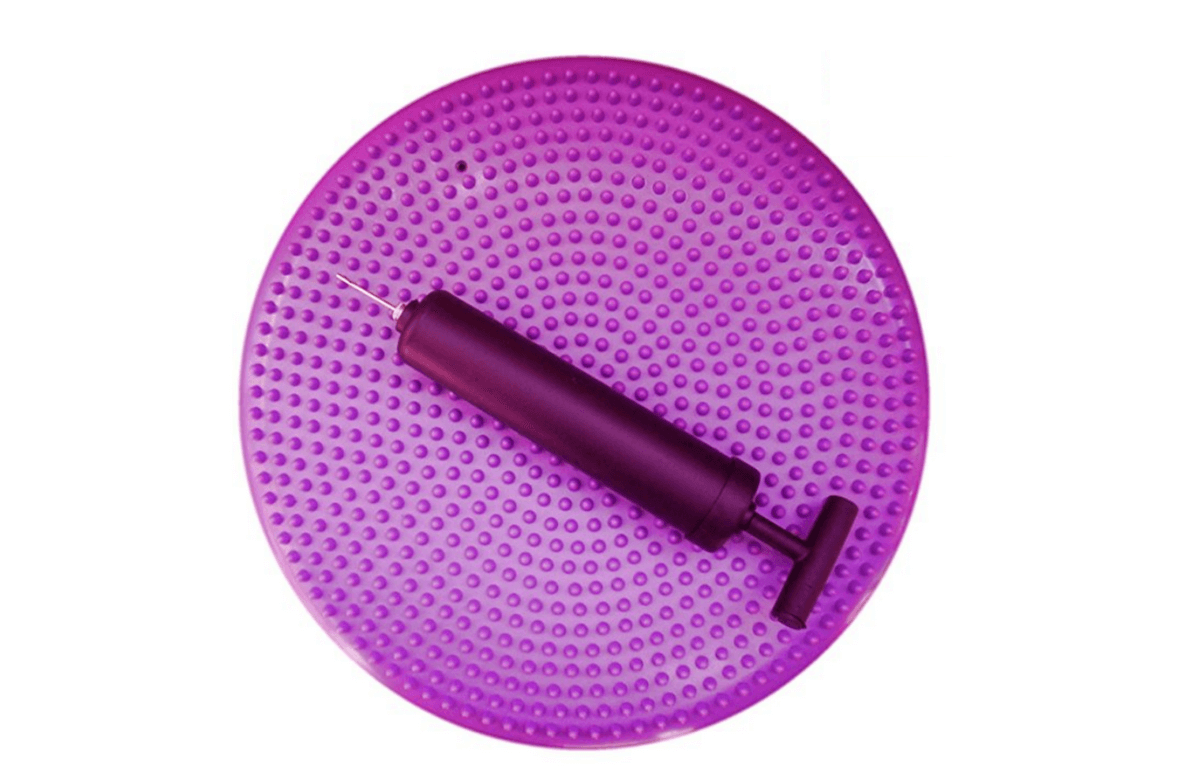 Photo courtesy of
Amazon
.
Pack this portable wobble cushion flat, then inflate when you reach your destination for a core blast you won't soon forget. Great for working on your balance or abdominals when used with exercises such as lunges, crunches or pushups. As a bonus, it can add a little extra cushion to your plane or car seat, challenging you to keep your core engaged while you travel.
Bring a Workout in a Bag
(starting at $9.99)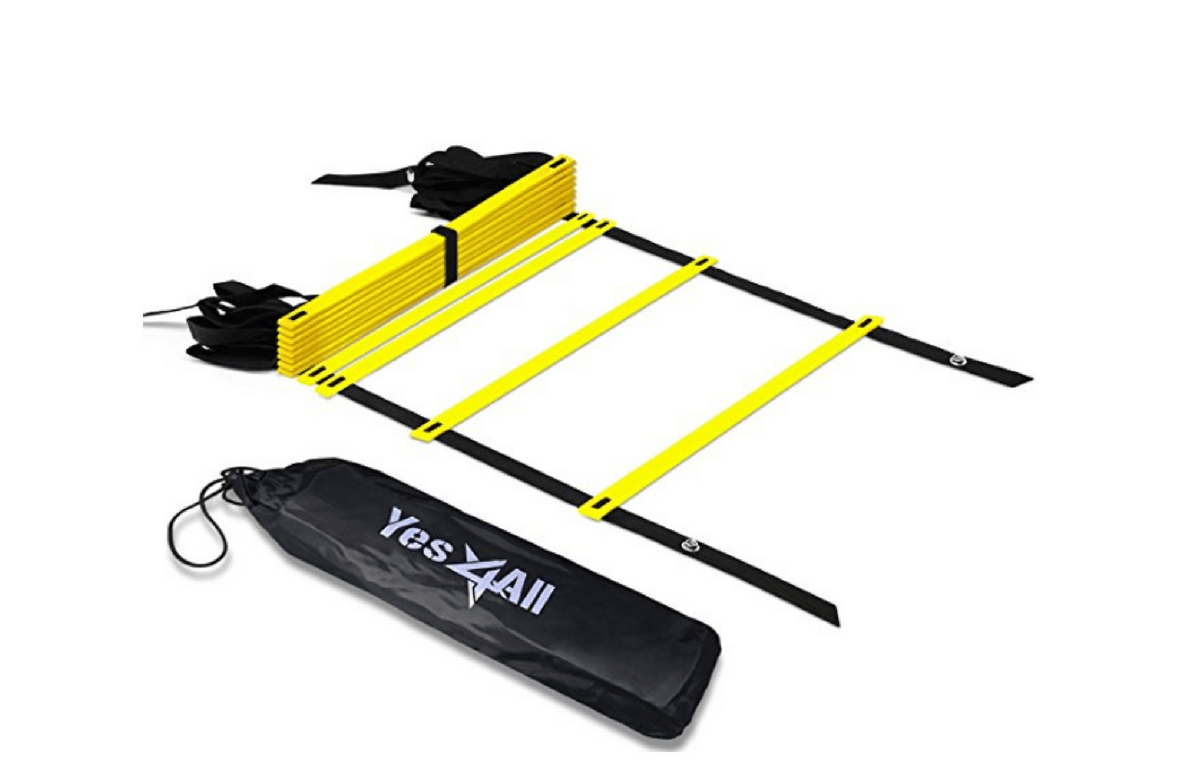 Photo courtesy of
Amazon
.
Keep up with your speed and agility training or just work up a good sweat with this Yes4All speed agility ladder. The rungs are made of durable plastic and can be adjusted for different lengths and levels. When you're done with your workout you can fold it, pack it back in its carrying case and take to your next destination.
What kind of gear do you like to take with you when you travel?
We hope you love these products a much as we do! SparkPeople may collect a small percentage of revenue from links on this page. Prices subject to change.
In our mile-a-minute, super-stressed world, it's all too easy to dismiss symptoms or allow them to be drowned out by the noise of life—especially if there's an underlying fear or anxiety of seeing a doctor. For those on weight-loss journeys, ailments are often chalked up to a side effect of being overweight or obese, when they actually could have more serious implications. In many cases, medical red flags go unheeded until they ultimately result in a more serious or even life-threatening emergency. If you notice any of these health signs, take action right away—your life could depend on it.
Read More ›