There are lots of exercises you can do that don't cost a thing, like taking a walk around the block, doing squats while you brush your teeth or performing biceps curls with water bottles. However, sometimes you want more--more strenuous cardio, more options for lifting weights or more machines that can help you sculpt and grow your muscles better than your own body weight or pantry items will allow.
Unfortunately, that "more" often comes with a price tag. Whether you choose to pay gym fees, purchase a package at a boutique studio or take the plunge and invest in your own home gym equipment, sometimes to get what you want you have to be willing to pay for it. If you do decide to purchase exercise equipment for your home, you'll find there's something to be said for the convenience of getting in a full gym workout without leaving your house.
Although major pieces of exercise equipment aren't exactly cheap, remember these pieces are worth the investment if you want to invest in yourself. You'll be grateful for your treadmill or stationary bike when the weather is too cold, too hot or too rainy, and you'll thank yourself for purchasing that home gym system when you catch your first glimpse of muscle definition in the a mirror. Plus, with major fitness equipment only a few steps away, you'll finally find yourself out of excuses for not making fitness a priority.
Take the Dread Out of the Treadmill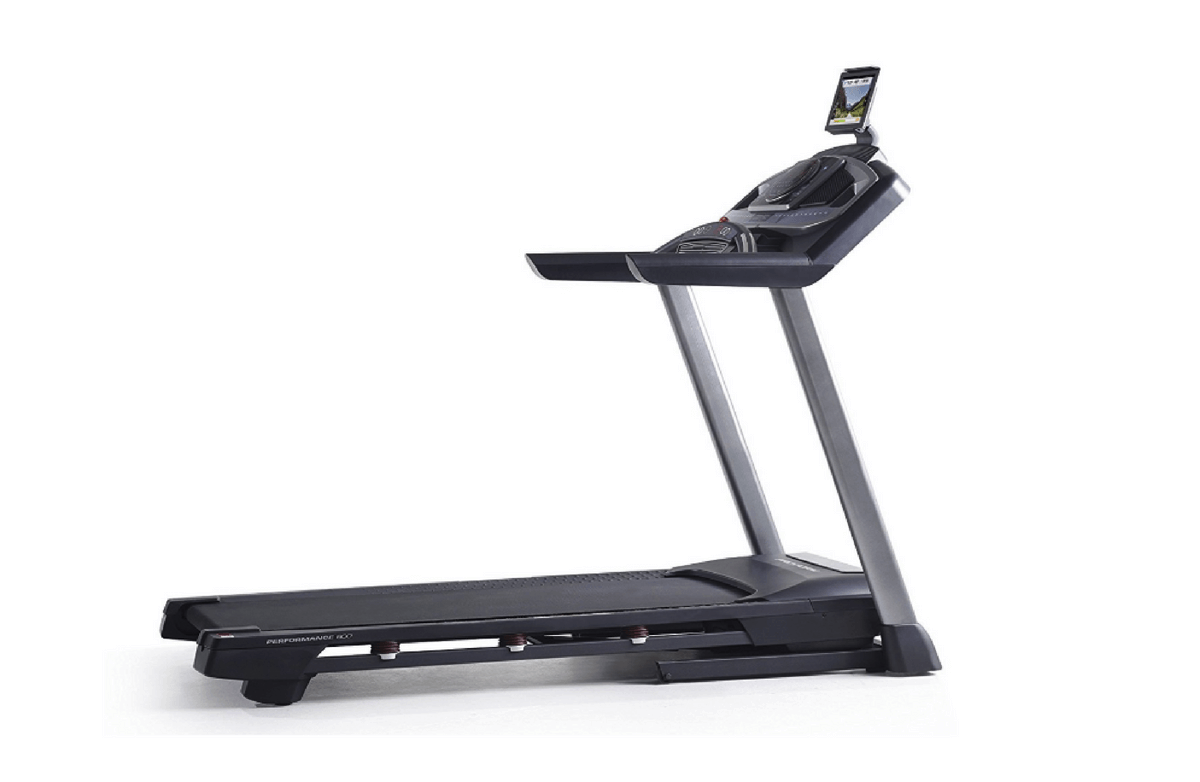 Photo courtesy of Amazon.
We've reviewed our favorite treadmills before, but, newer models come out all the time. Built to be better and last longer with fun features (fan! iPod holder! lifetime warranty!) added all the time, it's worth doing new research every now and again to check out what's on the market.
This treadmill by ProForm has four stars on Amazon, and for good reason. With the ability to push your incline up to 12 percent and your mph up to 12, you can choose any combination from walking to running, flat roads to hills and everything in between for a custom workout suited to your needs.
You can also connect this treadmill to your favorite outside running and walking routes using its iFit-compatible linking to Google maps. If you are looking for another route to take, choose from one of ProForm's 22 built-in workout apps designed by a personal trainer.
With a 60-inch belt length, you can feel free to stretch those legs long, while proshox cushioning softens the noise so you won't have to worry about waking up others in your house during those early morning workouts. The treadmill is easy to lift, move and work out to your heart's content, and you can rest easy knowing you'll have a lifetime frame and motor warranty, two-year parts warranty and one-year labor warranty.
What: ProForm Performance 600i Treadmill
Price: $775.99 (+$18.82 for optional assembly)
Dimensions: 82.5 x 30 x 13.5 inches; 224 pounds
Purchase: Amazon
Crush It With Your Own Home Gym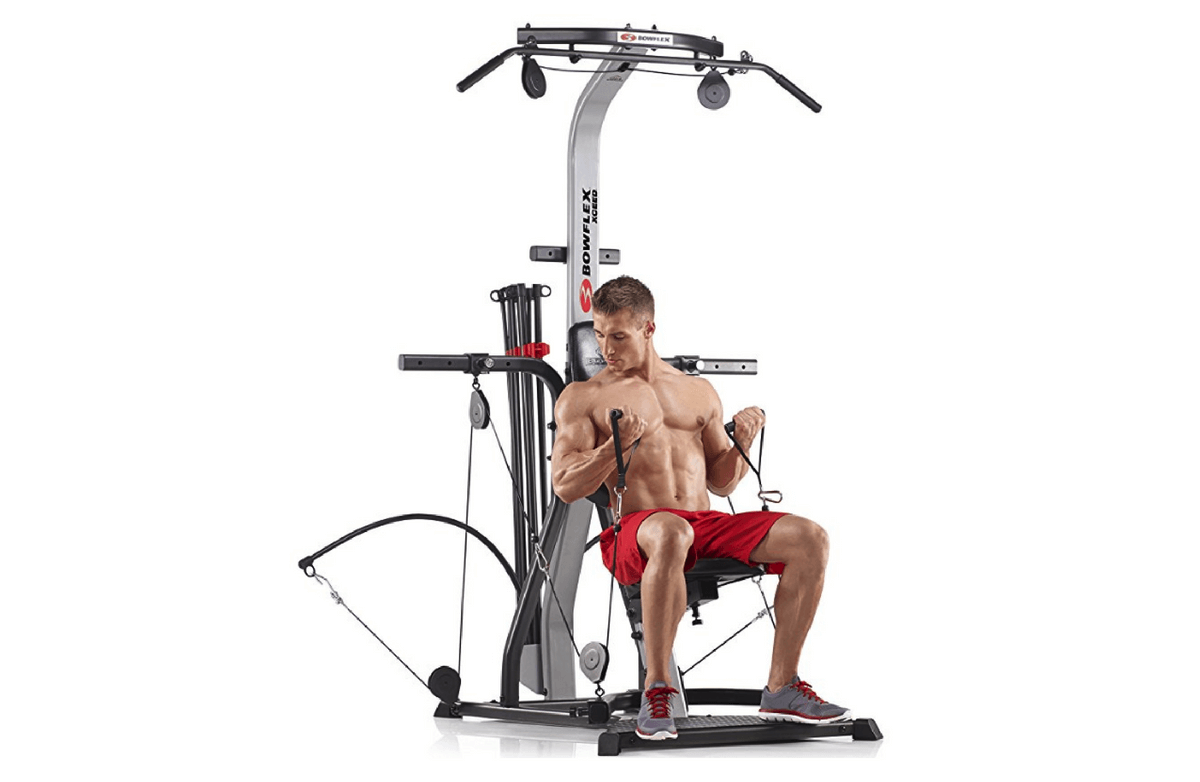 Photo courtesy of Amazon.
If you roll your eyes even thinking about a Bowflex, you're not alone. It's hard to not recall their cheesy infomercials from the 1990s and believe they are still around and selling home gyms. But the truth is, the home gym is a great addition to any, well, home gym.
While barbells, kettlebells, medicine balls, resistance bands, nautilus equipment and other tools that help you gain muscle and strength train are great, wouldn't it be nice to choose from among more than 65 full-body exercises in just one piece of equipment?
Your Bowflex home gym comes with up to 210 pounds of progressive resistance. And, if you need more, you can always upgrade to 310 or 410 pounds in the future. The Xceed also features a squat station, bench press, leg attachment and a lat tower, so you can move between arm day and leg day with ease.
What: Bowflex Xceed Home Gym
Price: $699.99
Dimensions: 100 inches of side-by-side space required; 185 pounds
Purchase: Amazon
Love to Ride Your (Indoor) Bicycle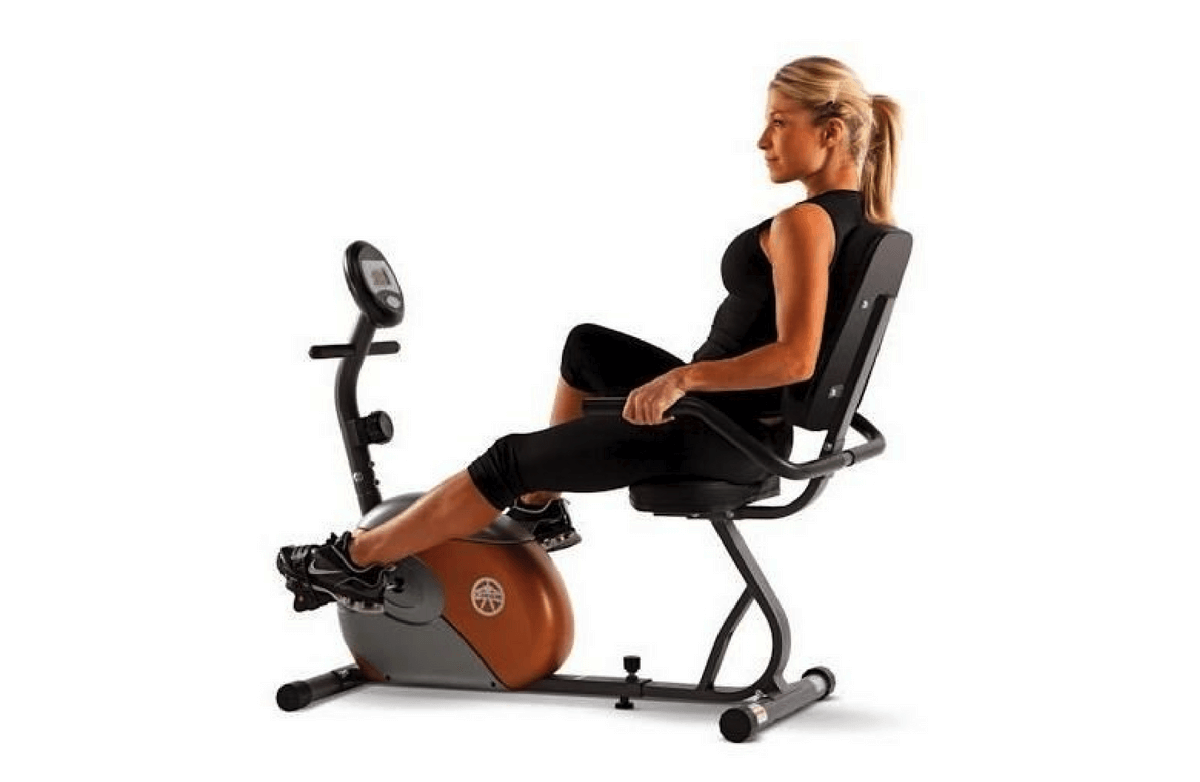 Photo courtesy of Amazon.
If you're looking for a more economical and low-impact machine to add to your home, then this recumbent exercise bike by Marcy might be the perfect fit.
Safe for those with back or knee issues, the step-through design allows for easy on and off from the bike and is heavy duty enough to hold up to 300 pounds with its sturdy construction and 14-gauge steel tubing.
This bike also offers eight levels of resistance, an LCD computer screen that displays your distance, time, speed and calories burned. The padded seat will keep you comfortable through rides of every length and the counterbalanced pedals are weighted to help you control your ride while supporting your feet. The pedals also come with adjustable foot straps to make your ride as comfortable as possible.
What: Marcy Recumbent Exercise Bike with Resistance ME-709
Price: $139.00 (+ $73.69 for optional assembly)
Dimensions: 55.5 x 25 x 37.5 inches ; 60 pounds
Purchase: Amazon
Row, Row, Row Your Way Fit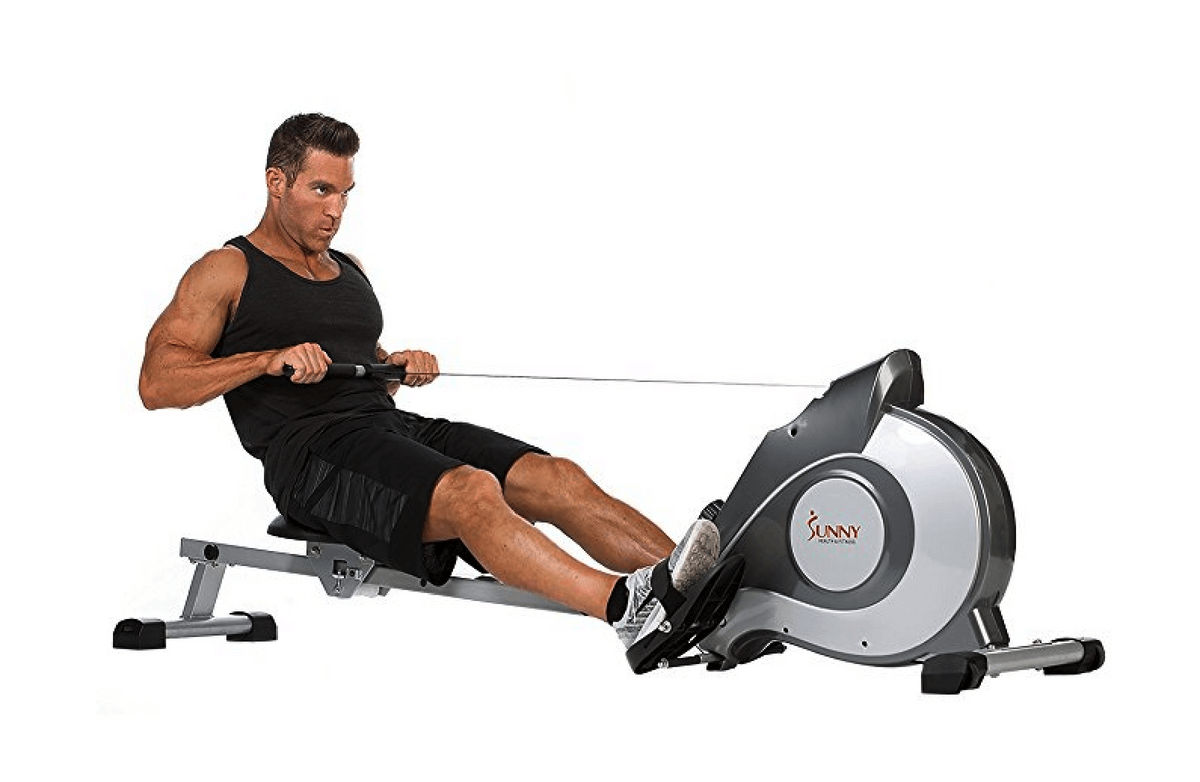 Photo courtesy of Amazon.
A rowing machine is a perfect piece of fitness equipment to add to your home gym or as a standalone, full-body workout machine in its own right. It's also a mid-priced piece of equipment that is low-impact and provides both strength training and cardio in one workout.
This magnetic rowing machine by Sunny Health & Fitness allows you to row through eight levels of resistance, so you can find the one that's perfect for you at every level. The LCD screen displays your calorie count, time spent on the machine and your strokes, and the padded seat and handlebars with non-slip grip ensure you'll enjoy your entire workout in comfort. If your workout space is small, you can easily move the machine from storage to your workout area and back again thanks to built-in wheels.
What: Sunny Health & Fitness SF-RW5515 Magnetic Rowing Machine Rower
Price: $209.99 (+ $81.03 for optional assembly)
Dimensions: 82 x 19 x 23 inches ; 59 pounds
Purchase: Amazon
Ski Your Way to Slim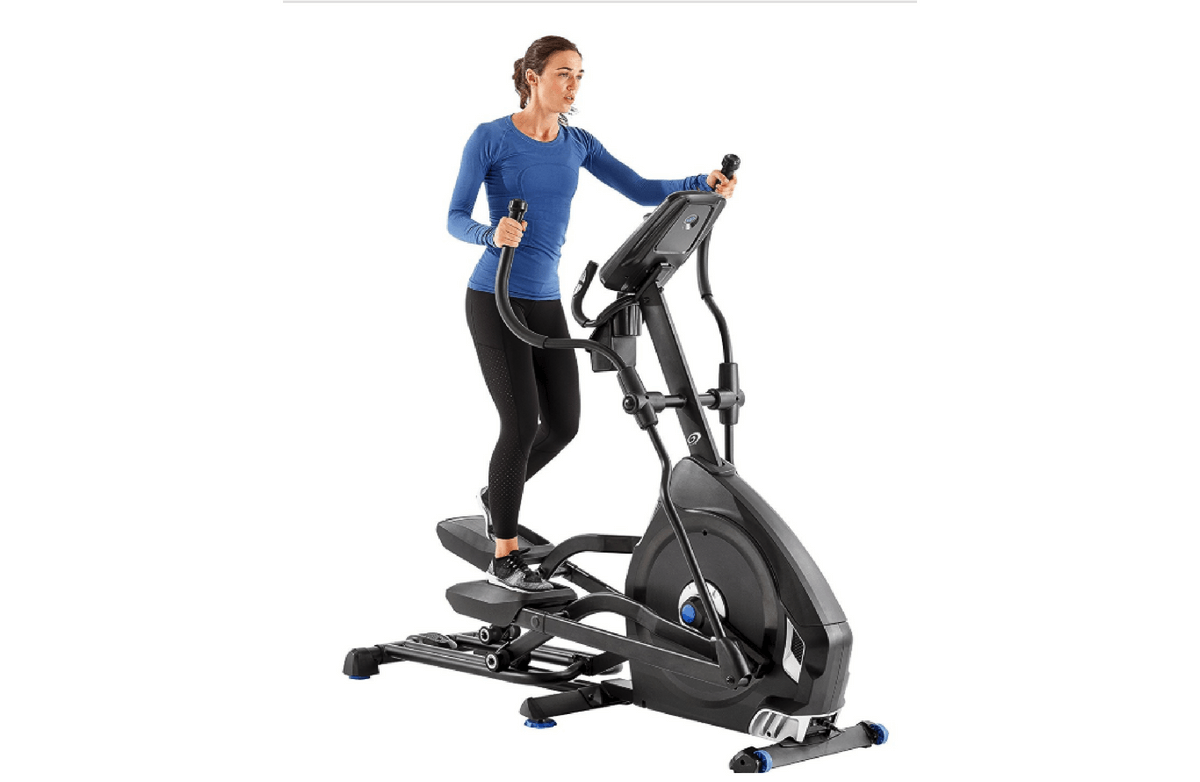 Photo courtesy of Amazon.
If nothing compares to the elliptical for you, but you get tired of waiting in line for your turn at the gym, consider adding one of these popular machines to your home.
Sync up your Bluetooth device and move to your own grooves on this Nautilus elliptical trainer. Move among 25 levels of resistance to vary your workout intensity or choose from 29 program options: 12 profile, nine heart rate, four custom, two that test your fitness level, one quick start and one recovery.
You can also sync the RunSocial app to the elliptical, training through 27 preset routes and 19 locations with other people using the app all over the world. The inertia drive system in the Nautilus trainer is high-speed and has a perimeter-weighted flywheel to make the beginnings of your workouts run more smoothly and consistently. You can even charge your devices and enjoy a cool breeze as you sweat from the machine's adjustable fan.
What: Nautilus E616 Elliptical Trainer
Price: $999 (free assembly)
Dimensions: 20" precision stride path; 198 pounds
Purchase: Amazon
What kind of home gym equipment can you not live without?
We hope you love these products a much as we do! SparkPeople may collect a small percentage of revenue from links on this page. Prices subject to change.
Tired of struggling through each run? Wondering what other people know that you don't? How do the elite runners make it look so easy?
Besides the 100-mile weeks, specific eating plans, daily massages and naps, elite runners are just like you. While their training and commitment might be
just slightly
more intense, any runner can adopt an elite runner's way of thinking to tackle challenging daily runs or races. As with any physical taxing activity, finding success as a runner comes down to being mentally tough to overcome the voice in your head telling you to stop when your heart starts beating faster and your breath becomes more labored.
To push a little farther, stay focused on your ultimate race or pace goals, or just to learn to enjoy your run more, focus on implementing these tips sports psychologists offer elite runners.
Read More ›
Eggs—almost everyone loves them, and for good reason: They're a perfect protein that you can add to nearly any dish. Plus, since eggs are so adaptable, there's an almost infinite number of ways to cook them.
Chances are, you probably have a favorite, go-to style of cooking your own eggs. You've probably even perfected your technique over time and have no plans of changing how you do things. You might have even gone so far as to convince yourself that your egg recipe is
the
perfect recipe, and no other methods even matter.
Here's a truth bomb, though: There isn't just one best way to cook eggs. In fact, there several ways to cook eggs, each of which can be used to help you avoid meal boredom and expand your culinary horizons.
To that end, we've put together a list of what we consider the nine best ways to cook an egg.
Some cooking styles you'll be familiar with (Who doesn't like a good scrambled egg?), while other techniques might be new to you. Who knows? You might even find a new favorite.
Are you egg-cited? Let's get going!
Hard-Boiled Eggs: How to Cook the Perfect Portable Breakfast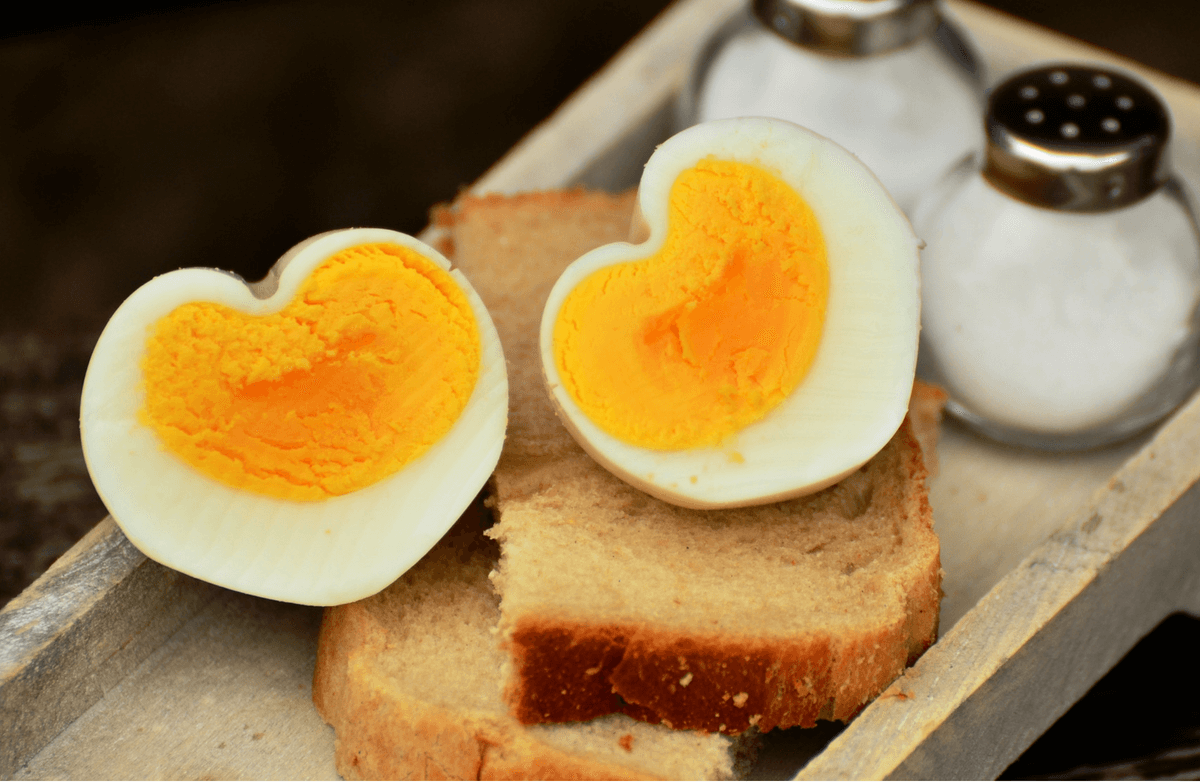 We all know how to cook a hard-boiled egg, but do you know the best way? The best way to start is to understand what you're going for.
A hard-boiled egg is an egg cooked in its shell in boiling water until the egg white (or albumen) and the yolk are both cooked solid.
Seems easy enough, right? But there's a ton of misinformation out there.
The simplest way to the best hard-boiled eggs is the "heat and soak" approach: Cover the eggs with about an inch of water and then slowly bring the water to a boil over medium heat. Once boiling, remove the pot from the burner, cover it and let it sit for 12 minutes.
Martha suggests 12 minutes
, but I'm more of an eight-minute man myself; it depends on the consistency for which you are looking. Then, remove the eggs from the stovetop and run under cold water.
For easier peeling, remove the eggs from the hot water with a slotted spoon and place them in an ice water bath for a few minutes. The quick switch from hot to cold water causes the egg to pull away from the shell, making the shells easier to remove.
Many enjoy eating hard-boiled eggs with either a sprinkle of kosher salt or a splash of hot sauce, but
some people like to add a few veggies and turn them into little chicks
!
Soft Boiled: A Slightly Shorter Cooking Time, but an Amazing Difference in Taste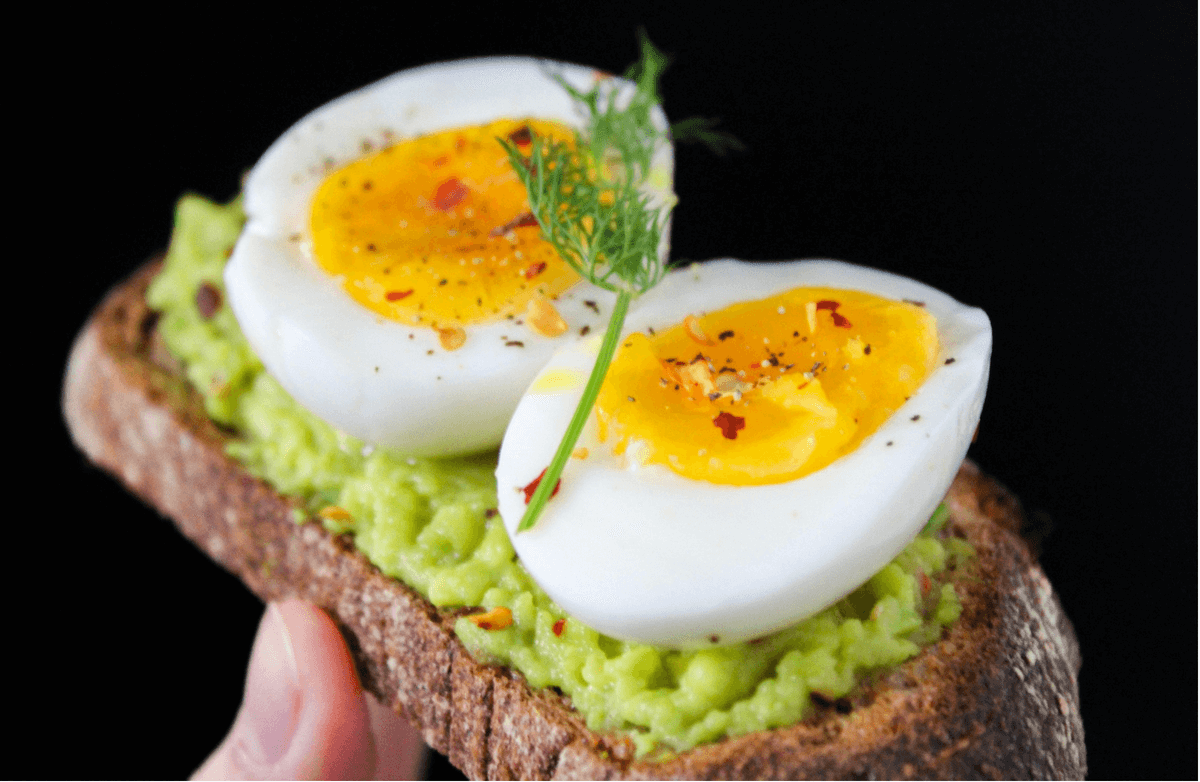 Soft-boiled eggs are like hard-boiled eggs but cooked in roughly half the time.
The goal here is to cook the egg white completely while leaving the yolk runny.
To make the perfect soft-boiled egg, add the same amount of water to a pot as with hard-boiled eggs, bring the water to a boil and then lower the temperature to a strong simmer. Gently place your eggs in the pot and then start your timer. For one or two eggs, expect to leave them in for around five minutes for a runny yolk and up to around seven minutes for a more firmly set yolk. Once the eggs are to your desired doneness, remove them from the pot with a slotted spoon and place them in an ice bath to halt further cooking.
Hard Scrambled: Learn How to Cook Your Eggs Like a Short-Order Cook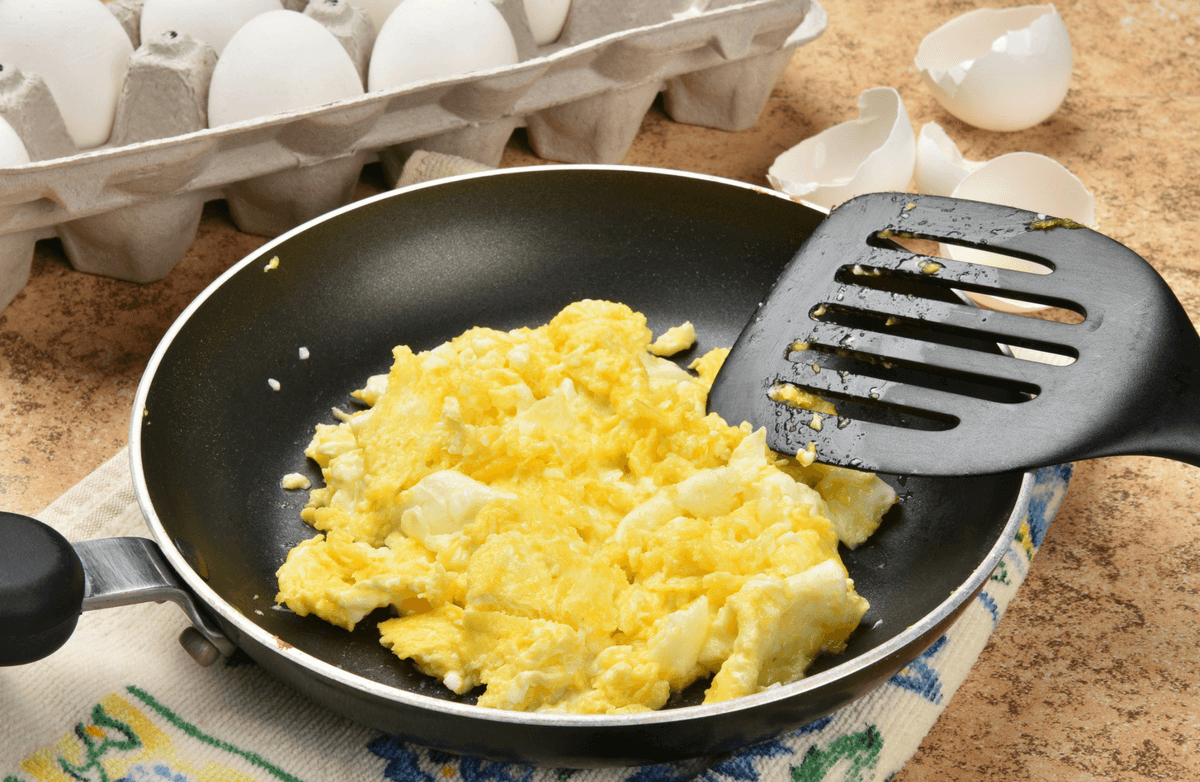 Hard scrambled eggs will seem familiar to anyone who's spent time in a diner. It's the easiest way to scramble an egg and is a great first step into scrambling if you're new to the style. But just because hard scrambling is easy doesn't mean you can ignore the heat! Keep an eye on the temperature and note how often you stir the curds of egg and you'll have a delicious dish in no time at all!
To make a hard scrambled egg, use a non-stick pan. Heat it for a few minutes over medium-high heat, add butter and heat until bubbly. Don't let the butter brown. Then, crack a few eggs into a bowl, add salt and pepper to taste and stir with a whisk or beat vigorously with a fork.
Pour the eggs into the pan and keep them moving with a spatula. Every minute or so, fold your eggs to break up any large curds and scrape the bottom of your pan back and forth. Cook the eggs until there is no liquid left in the pan, about four to seven minutes. Take the pan off the heat and transfer the eggs to a plate; leaving eggs in the pan can make them rubbery.
There's no secret as to how you can eat these eggs, you just eat them. Maybe add some toast and jam, or some home fries on the side. Or
goetta
, if you're adventurous.
Soft Scrambled: Scramble Your Eggs Like the French Do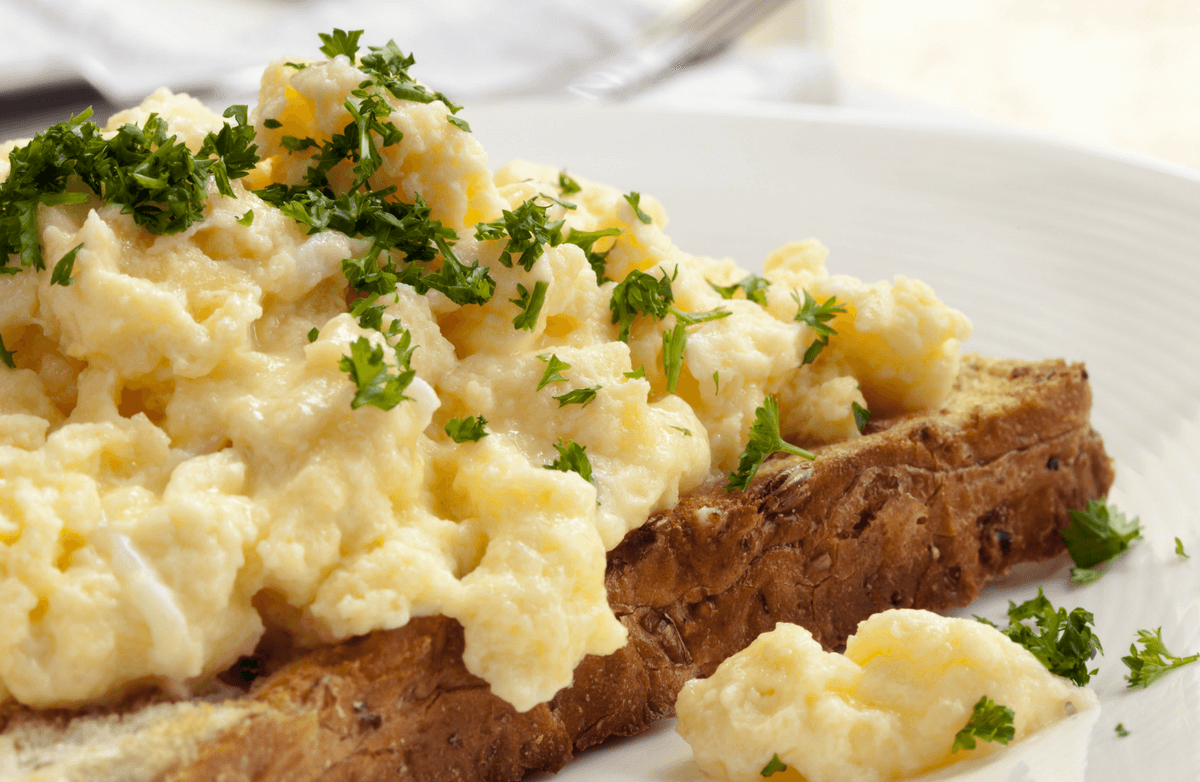 Soft scrambled eggs are the creamier, meltier sibling of hard scrambled eggs. They take a little longer to make and quite a bit more patience, but the velvety, soft mound of eggs you'll end up with is totally worth the extra attention. While keeping an eye on the heat is key to mastering hard scrambled eggs, it's
even more important
if you want to lock in perfect soft scrambled eggs.
For this how-to, start with four cracked eggs, a nonstick pan, a spatula, about a tablespoon of butter, salt and pepper. Melt your butter in a nonstick skillet over medium-low heat. Make sure the butter coats the whole pan. Whisk the eggs vigorously in a separate bowl. With the butter just barely bubbling, gently pour the eggs into the center of the pan so that the butter gets pushed out toward the sides.
As the edge of your eggs barely starts setting, lightly scoop your spatula around the edges of the pan to create soft, big curds. Don't flip the curds; we're just trying to help them set. Push the eggs around the pan consistently, but pause now and then to allow the eggs to cook a bit between scoops. Work quickly but calmly—we don't want to overcook the eggs. Your eggs should set into a soft scramble in two to three minutes. If the eggs seem to be cooking too quickly, lower your heat.
When the eggs are just barely set, remove them from the heat. We like them on a breakfast sandwich or by themselves. If you're feeling fancy, try
broiled asparagus on the side
and feel like royalty!
Over Easy, Over Medium, Over Hard and Sunny Side Up: What's the Difference?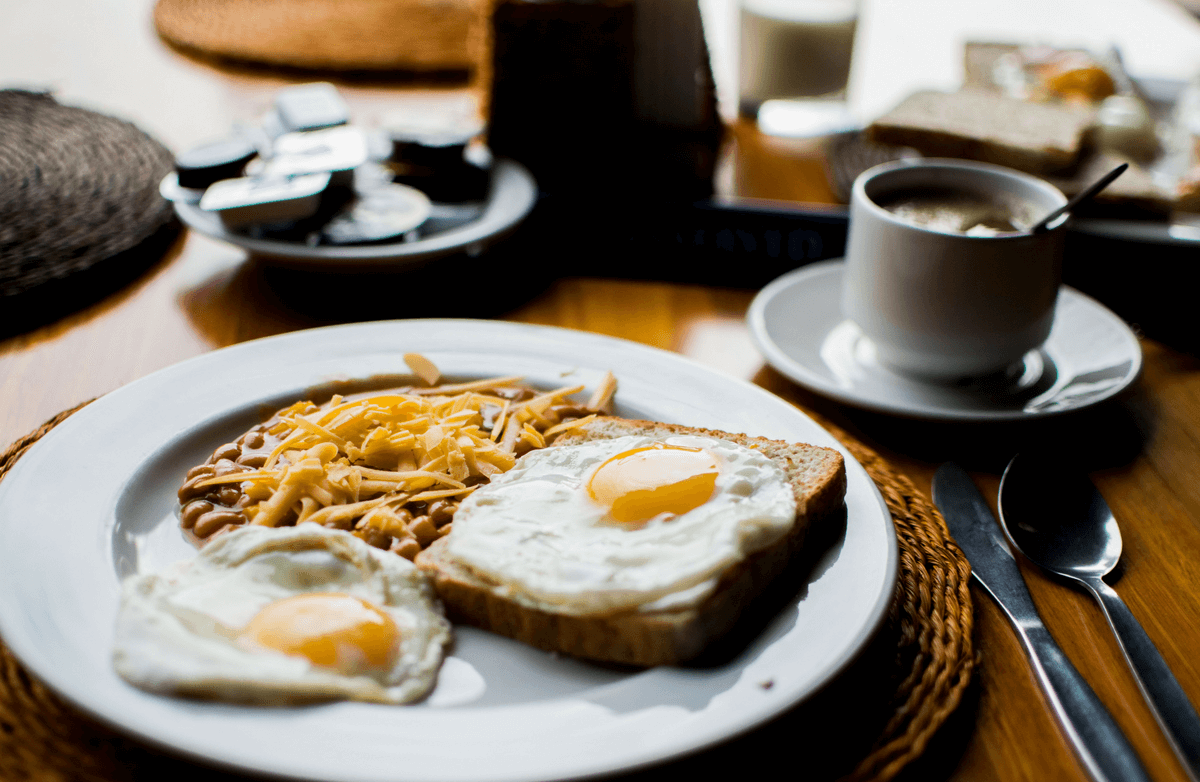 If you're a denizen of diners, you know the most important breakfast question is, "How you want your eggs?" The most common answers are either the hard scramble or one of the four other options below. We all have our preferences, but
do you really know the difference between the sunny side up and the over easy?
Maybe you've been ordering the wrong one all along!
Sunny Side Up: The egg is fried on one side and isn't flipped. The yolk stays runny and the whites are barely set.
Over Easy: The egg is cooked the same way as the sunny side up egg, but it's flipped at the end and lightly fried on the other side. Also—and this is important—the yolk is still runny.
Over Medium: The egg is fried the same way as the over easy egg, but is cooked a little longer after the flip. The yolk is only slightly runny.
Over Hard: The egg is fried the same way as the over medium egg, but is left in the pan longer, until the yolk is cooked hard.
So how do you cook them? Just like soft scrambled eggs, but without the whisking. Add a tablespoon of butter to a nonstick pan and melt fully. Rotate the butter around until the whole pan is covered, but don't let the butter brown. Slide the eggs into the pan and keep the heat at a medium to medium-low setting. Sprinkle with a little salt and pepper. Keep an eye on the eggs until they reach your desired level of doneness. If you're not a sunny side up fan, remember to flip the egg so that the white and yolk can set to your desired texture.
Baked Eggs: In Shell or Not?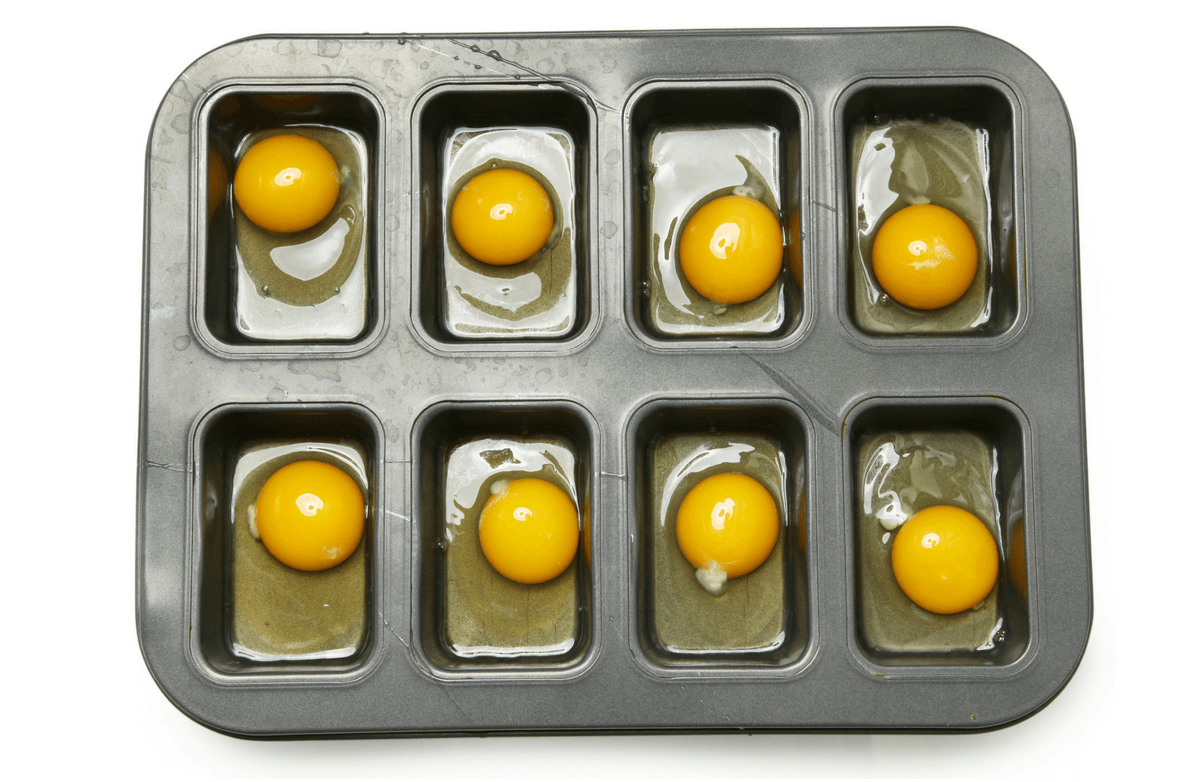 I remember when baked eggs were all the rage a few years ago, around Easter. I had just had my first kid and wanted to make a rainbow of eggs, so I found
this recipe by Alton Brown
. I was eager and made more eggs than we could possibly eat. I set my oven temperature at 320 degrees Fahrenheit, baked the eggs in a muffin pan for 30 minutes, and then moved the eggs to an ice bath to chill. They came out just perfectly, and now I bake my eggs every Easter, though I use fewer eggs now.
But before I learned about baking eggs in their shell, I had thought that the only way you could bake eggs in a muffin pan was by greasing the pan, cracking an egg into each section and sprinkling a little cheese on top. There are a ton of great recipes for this dish
like this one
and
this one
, but generally, you can expect to set your oven to 350 degrees Fahrenheit, oil every section of your pan, add your egg and bake them for around 10 to 15 minutes. The process is super easy, and it's a great way to meal plan your breakfast for days!
Basted Eggs: Not as Hard As You Think, More Delicious Than You Remember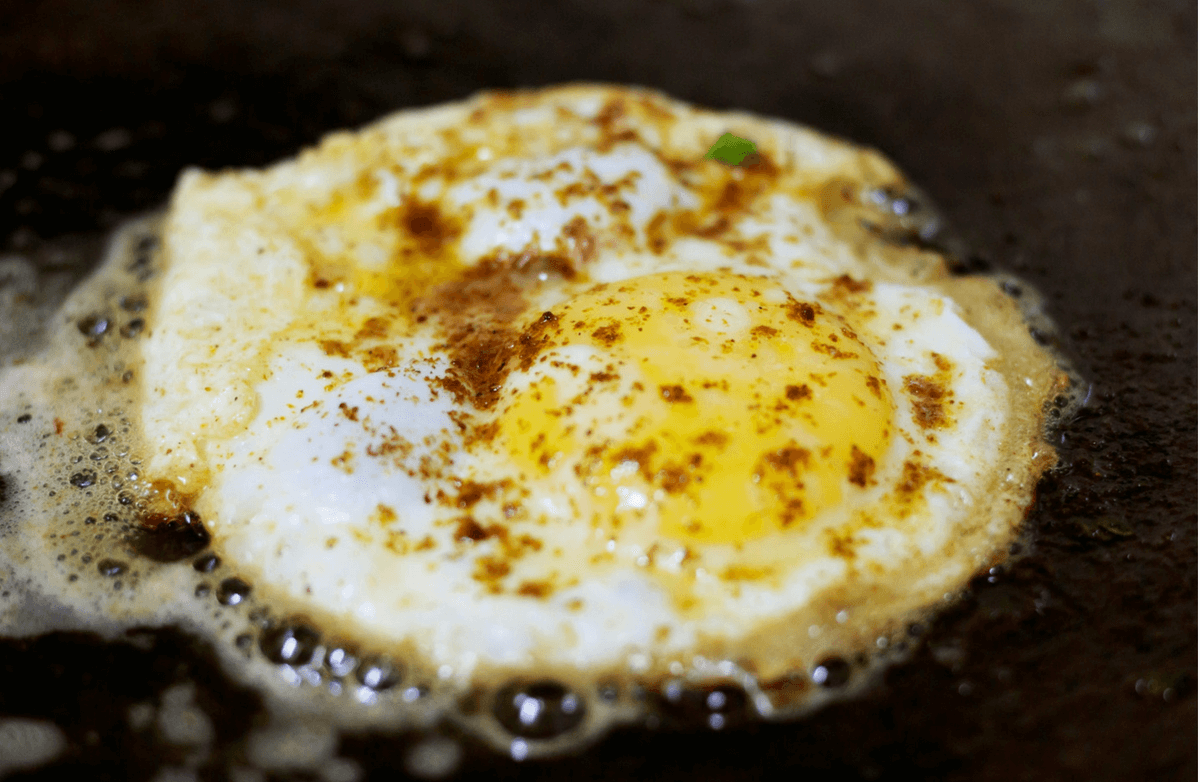 Basting eggs sounds so fancy that you'll probably be surprised to learn that they're super easy to make at home! For those who have never come across this type of egg before, basted eggs are prepared by combining frying and steaming; when cooked properly they have a wonderfully nutty flavor.
Like most of the options above, you'll need a good nonstick pan heated over the medium heat setting to make basted eggs. While the pan is heating up, crack two eggs into a small bowl and put it to the side.
Melt two tablespoons of butter in the pan until foamy, but not brown. Reduce the heat to medium-low and slide the eggs into the pan. Cook until the edges begin to turn white and then add a tablespoon of water to the pan. Cover the pan and cook the eggs for one and a half to two minutes. Lift the cover and peak at the eggs to see if they're at your preferred level of doneness.
How to eat them? I like to slide them on top of a piece of toast covered with mashed avocado, but they hold up just fine on their own, too. If you want to try a tasty variation, check out
this recipe on how to butter-baste eggs
.
Poached Eggs: They're Not Just for Ramen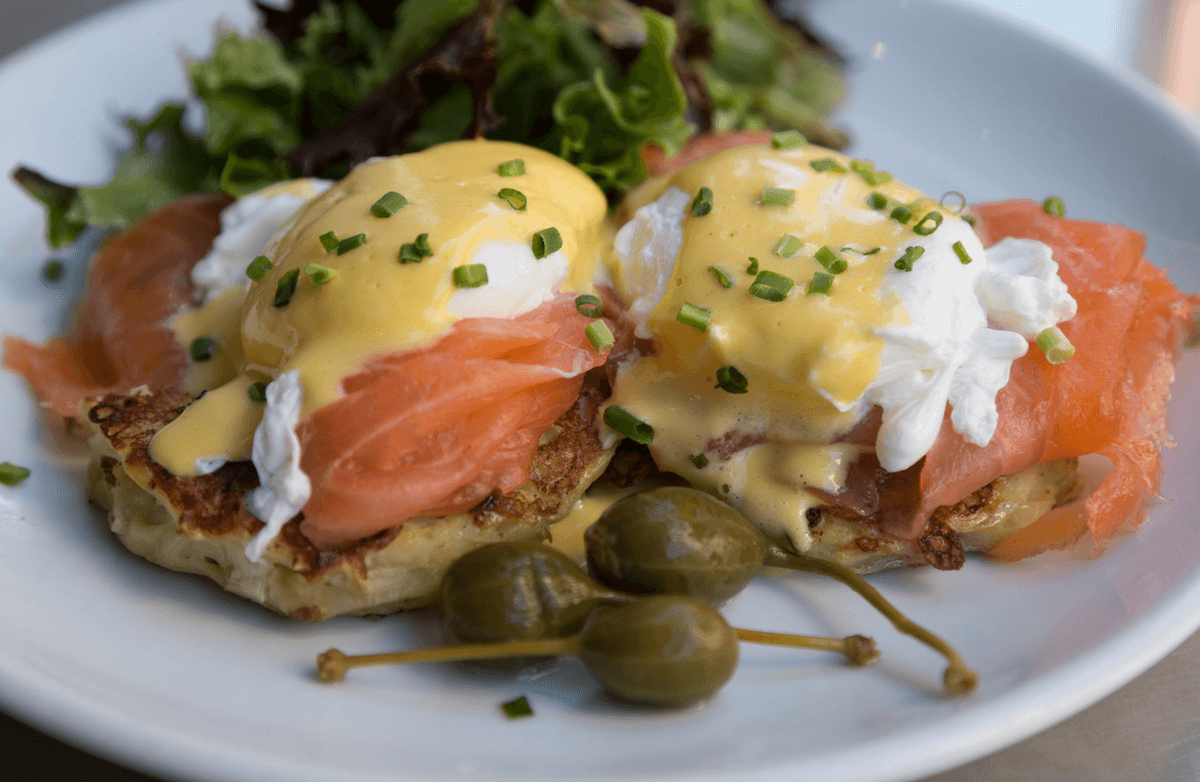 You might know this style of egg from the first time you saw it perched at the apex of a bowl of ramen, but for me, this is the type of egg my grandpa always ordered at diners. There's an old-timey elegance to poaching an egg—it's a style that takes a little practice to perfect, but it's so worth the end result. Set aside a little time, buy a carton of eggs and practice; the first few won't be pretty, but by the time you hit the end of the carton, you'll poach eggs like a culinary superhero.
Poaching eggs takes patience and observation. First, crack your egg into a small bowl and set to the side. Very fresh eggs work best. Heat up an inch or two of water in a small pot until it reaches a low simmer. Add a teaspoon of salt and two teaspoons of white vinegar to the pot. Stir the simmering water in one direction until you have a smooth, whirlpool effect—the swirling water will keep the egg from spreading too much, and will result in a prettier poaching. If you are poaching more than one egg at a time, do not stir the water mixture first.
Slide the egg into the center of the whirlpool, turn off the heat and cover the pot. Set your timer for five minutes and stare at the pot. You will feel the need to check on the egg to make sure it's properly poaching. Ignore this feeling and trust that the water, the egg, the vinegar and the salt are working their magic without your help. When your timer buzzes, remove the egg with a slotted spoon and serve immediately.
You may have your favorite ramen recipe, but if not may we suggest this awesome
how-to guide
on how to make restaurant-quality ramen at home? It is just delicious and your ramen will be fabulous.
Shirred: You Stuck Around for the Last One—Good On You!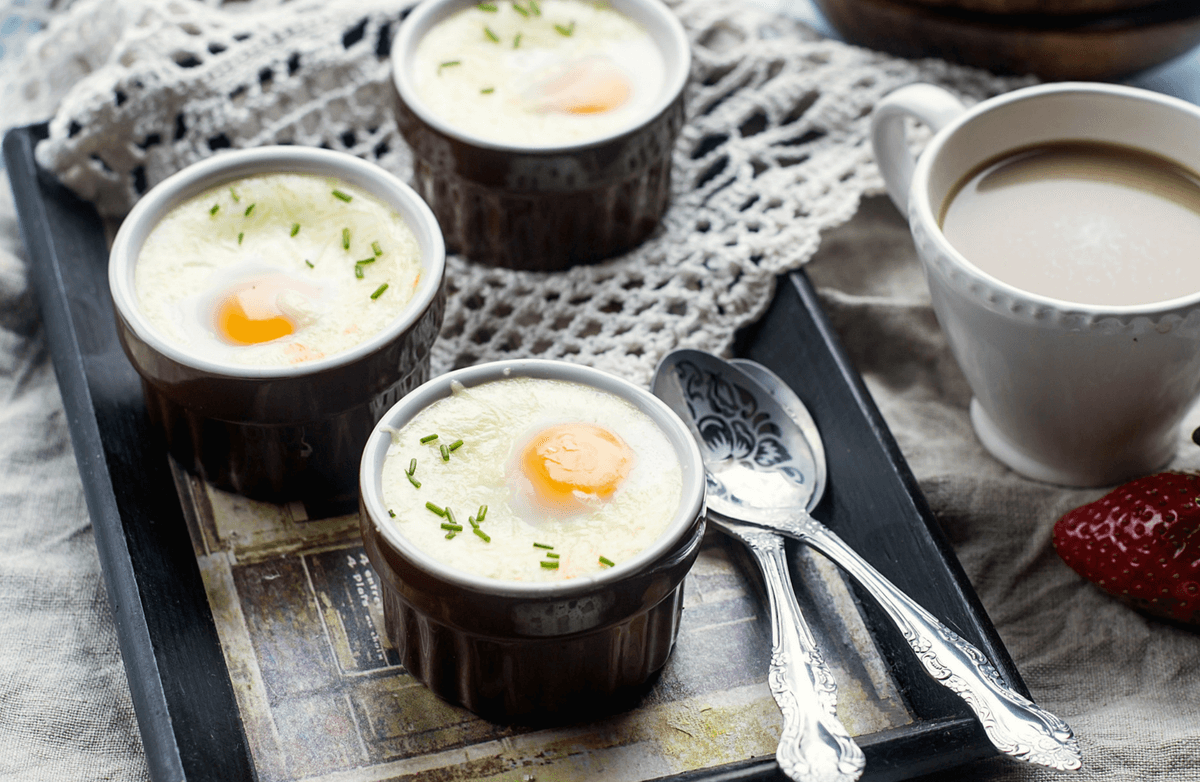 I've saved my favorite egg style for last. I didn't even know shirred eggs existed until about 10 years ago when my grandmother-in-law gave me little, floral dishes she picked up in England years before. She said they were for shirred eggs, but that she never got around to making them anymore, and she thought I might like them because I like to cook. She was more right than she could have imagined. They are now my favorite style of egg, and are pretty easy to boot!
You don't need British egg pots to make the perfect shirred egg. You will need a ramekin or a small ceramic bowl though, as this is an egg technique that takes place outside of the shell. You'll also need a pot with enough water in it to reach almost all the way to the top of your ramekin, but not with so much water that a light simmer will send the water over the edge, into your ramekin.
Butter your ramekin, crack an egg into the dish and add two to three tablespoons of cream. Grate in another two tablespoons of your favorite cheese and sprinkle in any egg-friendly herbs. Place your ramekin into its water bath and bring the temperature up to a slow simmer, then cook until the egg has reached your preferred stage of doneness. (Please make sure the whites are done at least.)
This cooking style is incredibly versatile. The end result of a shirred egg with cheddar and chives is a totally different dish than a shirred egg made with gruyere and tarragon. This is the egg cooking technique you can daydream about, fleshing out different flavor combinations for the next morning's breakfast. The shirred egg is the egg that dreams are made of.
Did we get to your favorite style of egg? If not, let us know in the comments and maybe we'll add it to the list!
And if you're looking for some of our favorite egg dishes, check out these three wonderful recipes:
Scrambled Eggs with Beet Greens and Onions
Low Carb Sausage and Egg Casserole
Garden Vegetable Frittata
At SparkPeople, we love helping people accomplish big goals—but we believe it's equally important to celebrate the small successes along the way. Each week in the Spark Spotlight, we'll
check
in with a featured member about his or her proudest moments, biggest challenges and advice for others on living, thinking and feeling healthier. We hope these quick snapshots will help motivate you to keep moving steadily toward your own goals, week by week.
This Week's Spotlight:
Liz (
BIZZIEE
)
Age: 54
Location:
Kelso, Washington
Liz's Small Success of the Week
Liz just completed her first 5K! Even though she had a million reasons running through her brain about why she coul

dn't do it,

one positive thought pushed the negative aside as the mantra: "But what if I can?" Those five simple words were enough to keep her going all the way to the finish line!
Read More ›
For me, yoga isn't just an exercise, it's a way of life. Forty-six years ago, my mother-in-law gave me the precious gift of a few hours to myself shortly after giving birth to my son. I walked into a YMCA Mother's Day Out program where they offered a yoga class. That class would forever change the course of my life.
Believe it or not, up until I walked into that YMCA, I had never even heard of yoga. After that first class, I fell in love with it and started studying on my own. Without the internet or even a VCR, I had to learn most of my yoga practice from books. After discovering
Lilias Folan
teaching a class on the local PBS TV station, her program became my "me time" during my son's naps.
Although I practiced yoga regularly, I didn't receive my teaching certification from
Kripalu
until June 2004. During my certification training, I realized I had been actively adapting yoga to work for my ever-growing and aging body without realizing it and made a commitment then and there to bring yoga to people of all sizes.
HeavyWeight Yoga
is my way to show the world that every body can be better with yoga.
Yoga Is for Everyone
I hear a lot from people who are overweight that they think they can't do yoga until they lose weight. Let's get this straight once and for all: Everyone needs to realize that the benefits of yoga can be had by anyone, regardless of their size or situation. One of my students who is bed-bound will never be able to come to the floor or be on a yoga mat, but from her bed, she can move her body to gain muscle strength, expand her lung capacity and improve her sense of well-being. All of this helps reduce her intense stress levels. Remember that if you are breathing, your body hasn't given up on you—so don't give up on your body.
Fear of injury is another common fear for people who are overweight, and it's a legitimate fear since some beginning yoga poses can be dangerous if you carry excess weight. As with any exercise routine, modifications can be made to accommodate your fitness level, weight and age, so don't be afraid to ask for recommendations from instructors.
People often come into yoga thinking only about the improvements to their physical self: flexibility, core strength, balance and the like. While all of that will happen, it's the sense of well-being that keeps people coming back to their mat for more. While we might think about yoga in terms of being able to touch our toes, it's more important to practice yoga in order to put on our shoes and socks or work through errands and responsibilities with less stress. If you're like most, the benefits of your practice begin as soon as you take your first yoga breath.
While yoga can be a great tool for helping you lose weight, the most important thing yoga does is to remind us that we often try to hate ourselves into getting thin. Lasting change can only come through self-love, though, and yoga highlights the path to loving yourself just as you are in this moment.
The Hardest Part Is Showing Up
My yoga practice is more than 46 years in the making, so the physical benefits of body movement for me at age 70 cannot be discounted. Being able to get on and off the floor with ease to play with my grandkids is priceless. However, if I had to pick one reason to practice yoga, it would be that yoga helps you to be at your best self when times get tough.
Make no mistake—yoga will never change what is happening around you. What yoga does do is change your reaction to that which you have no control over. It's easy to be your best self when life is good; yoga helps you be at your best when everything is going wrong. In time, it will become the invisible net that catches you so you don't hit the ground.
Even the first yoga class can connect people to their body in a way they haven't experienced in years--a lot of people cry. The question I most often get is "How did I get like this?" It's a question with so many answers. All I can do is hold the person and remind them that whatever their "it" is, it didn't happen overnight, and that starting now is what's important. I congratulate them for having already taken the first and hardest step—showing up.
Show up for yourself today with this 35-minute yoga routine that will leave you feeling balanced and at ease with where you are today.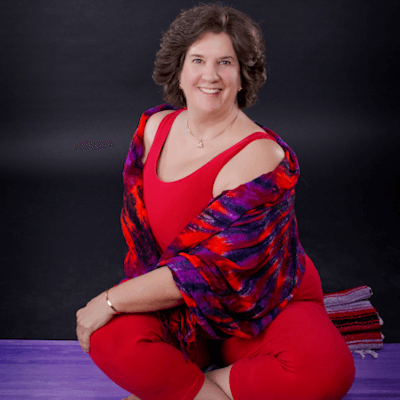 About the Author
Abby Lentz is the creator of HeavyWeight Yoga, which she designed for people who are overweight or obese. She has been practicing yoga for more than 47 years and earned her Kripalu teacher certification in 2004. Her HeavyWeight Yoga DVDs continue to be top sellers on Amazon and she has been featured in leading fitness blogs including Women's HealthMag and BlindAlive. She lives in Austin, Texas with her husband and their standard poodle.
How does yoga positively influence your life?
"I need to lose a ton of weight!"
"I don't even know where to start."
"All that work and I've only lost three pounds?!"
If any of these sound familiar, you know how frustrating it can be when you have a lot of weight to lose—especially when
the scale
seems to be moving in slow motion. Instead of getting fixated on the number at your feet, try using visualization as another way to measure your progress. By comparing how much you've lost to actual, tangible items, suddenly those small steps forward will feel much larger.
We love the list that our member
NUMD97
posted in her
SparkPeople blog
about what things weigh. Below, we've included many from her list, and thrown in a few others for good measure. Are any of these surprising to you?
Read More ›