If there was one perfect exercise, it would quite possibly be
walking
. It's improves heart health, burns calories, strengthens the bones and reduces stress. Plus, walking is low-impact, easy on the joints and requires no equipment other than good shoes and stable ground—which means almost everyone can do it.
That being said, for all the wonderful benefits of walking, there's actually no such thing as "one perfect exercise." Every activity, no matter how awesome, is always more beneficial when paired with a complementary one. It's a concept called
cross-training
, and it helps prevent overuse injuries, balances out the muscles and promotes better recovery after workouts. It also adds variety to workouts, which prevents boredom and burnout.
Read More ›
I freely admit that I'm a perfectionist. I like things done a certain way and sometimes get frustrated when things don't go as planned. I spent many years putting too many items on my daily to-do list, then easily discounting all my daily accomplishments when a few things on the list weren't completed.
The past few years, I started getting tired—not just the tired like you feel at the end of a long day, but a really worn down kind of tired. I blamed the fact that I'm a
busy mom with lots of responsibilities
, but deep down I knew that some of what was happening was totally under my control. The expectations I was setting for myself were too high, and I was constantly struggling with falling short. I was trying to be a superstar in all areas of my life and it wasn't going well.
My husband encouraged me to think about my daily tasks and whether or not they all really needed to be on the to-do list. Did the house need to look spotless every day? Did I have to make a complicated dinner every night, or were sandwiches okay sometimes? Did I have to be the first one to volunteer for every project, or could I take a backseat and let others step up?
Read More ›
At SparkPeople, we love helping people accomplish big goals—but we believe it's equally important to celebrate the small successes along the way. Each week in the Spark Spotlight, we'll check in with a featured member about his or her proudest moments, biggest challenges and advice for others on living, thinking and feeling healthier. We hope these quick snapshots will help motivate you to keep moving steadily toward your own goals, week by week.
This Week's Spotlight:
Meg Marie (
PEACELOVENYOGA
)
Age:
31
Location:
West Salem, Ohio
Small Success of the Week
Meg Marie dropped to less than 300 pounds and is over the moon. She credits her weight loss to her daily yoga practice and determination to dig deeper into her practice and have more energy for her family.
Read More ›
When Debbie Morales discovered she won the grand prize after finishing the FitFusion & SparkPeople 28-Day Check-In Challenge, she was shocked. After all, it's not every day you win a trip to train with Jillian Michaels in Los Angeles.

But win it, she did. In order to be eligible for the grand prize, Debbie had to complete 28 straight days of workouts with the FitFusion trainers via their on-demand video series. Tailored especially for SparkPeople, these workouts could be completed at home on almost any device in 10-, 20- and 30-plus-minute time frames. The challenge cycled through workouts that targeted the entire body—buns and thighs; chest, arms and back; and abs and core. The FitFusion challenge also included built-in rest days.
Read More ›
Anyone else enjoy reading cookbooks for fun? I can't be the only one. I sometimes read them cover-to-cover like a good non-fiction novel. Words like, "macerate," "baste," "caramelize," "deglaze" and "julienne" make my mouth water as my fingers reach out for the chef's knife. There's something so special to me about creating something out of nothing—especially when that something is delicious.
Because there are
plenty of cookbooks
out there with fabulous, good-for-you recipes, it's easy to overlook the ones that are free of meat. However, adding a
plant-based meal
or two (or three) from time to time to your meal rotation can help lower your cholesterol and your risk for heart disease, among other benefits. That doesn't mean you have to become a vegetarian to enjoy meals without the meat, though—you can begin by replacing just
one meal a week
with a vegetarian option and go from there. After a few veggie-packed meals, you might even surprise yourself with how much you don't miss the meat and opt to go meatless more often.
To get you started, we've rounded up ten of our favorite vegetarian cookbooks we think you'll love.
1. "
Vegetarian Cookbook for Beginners: The Essential Vegetarian Cookbook to Get Started"
($9.59)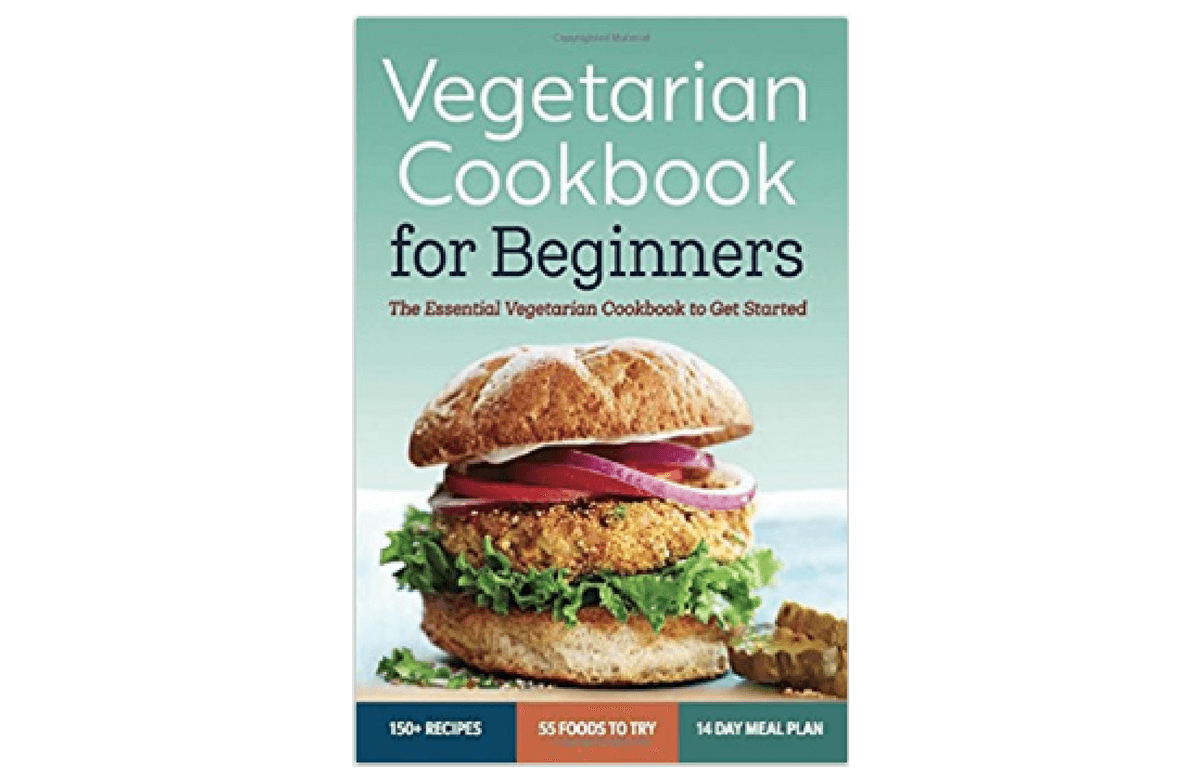 Photo courtesy of Amazon
What better place to start than at the beginning? This vegetarian cookbook is specifically for veggie newbies who want to start eating more plant-based meals. Filled with 150 recipes, the cookbook shows you how to keep all the flavors and textures you love in a meal without the meat. Plus, it includes a 14-day plan if you want to extend your vegetarian cooking adventures.
2.
"The Oh She Glows Cookbook: Over 100 Vegan Recipes to Glow from the Inside Out"
($16.65)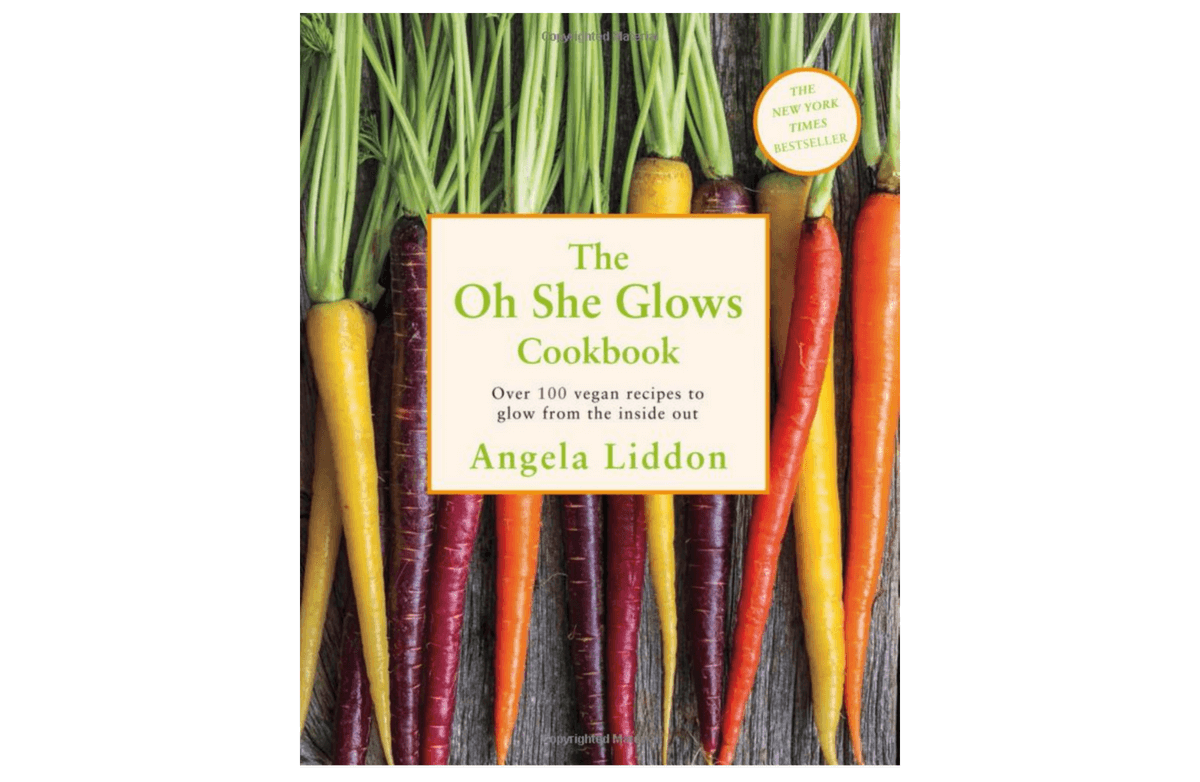 Photo courtesy of Amazon
What can a self-trained chef and photographer teach you about cooking vegan? It turns out, plenty! Angela Liddon's plant-based recipes and popular
vegan blog
have drawn thousands of followers from all corners of the world. Liddon discusses how her joyous relationship with whole, unprocessed foods makes her glow, both on the inside and the outside. Discover more than 100 recipes that run the gamut from classic dishes to new, inventive meals that are all as delicious as they are nutritious.
3.
"Plenty: Vibrant Vegetable Recipes from London's Ottolenghi"
($23.99)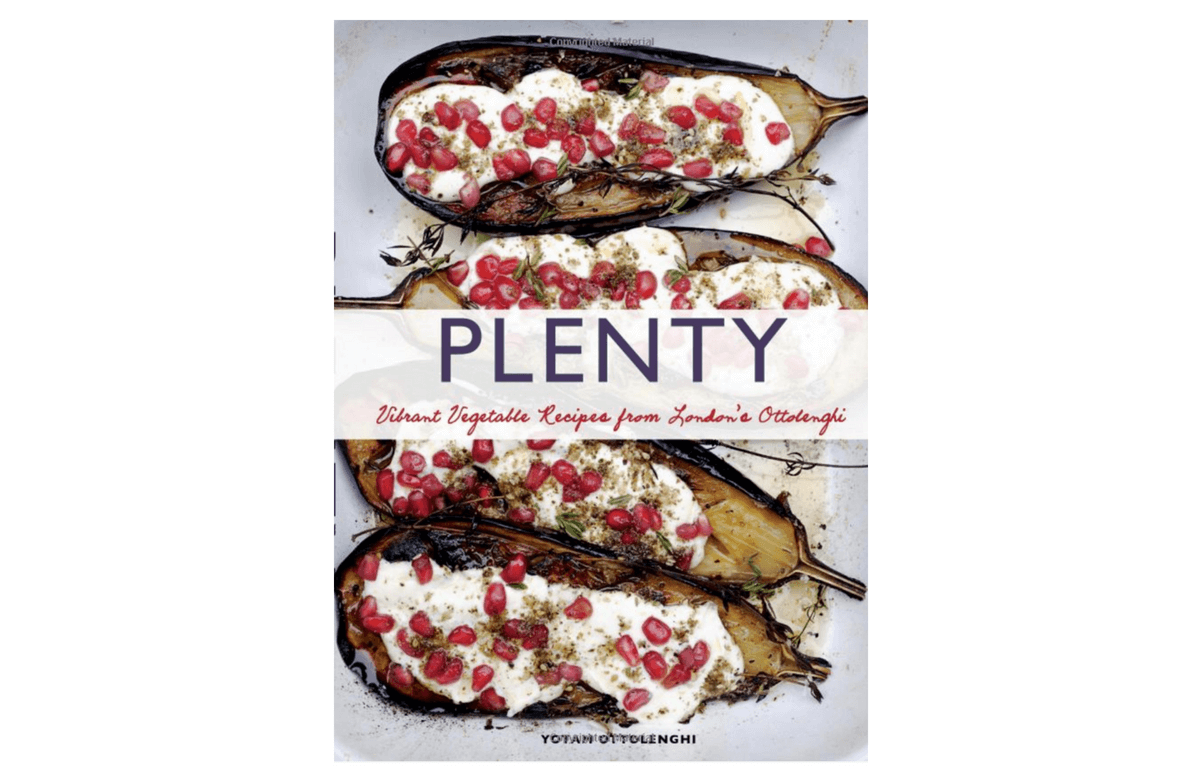 Photo courtesy of Amazon

Yotam Ottolenghi
is a world-renowned chef, owner of five London delis and restaurants and a cookbook author whose cookbook, "Plenty," brings the joy of vegetable dishes to the kitchens of amateur chefs everywhere. Even though Ottolenghi isn't a vegetarian, his recipes for vegetable dishes are unique, innovative, delicious and widely applauded. Though you could find these dishes in a five-star restaurant, you can also learn to make them at home with the help of this best-selling cookbook.
4.
"
Love Real Food: More Than 100 Feel-Good Vegetarian Favorites to Delight the Senses and Nourish the Body
"
($11.63)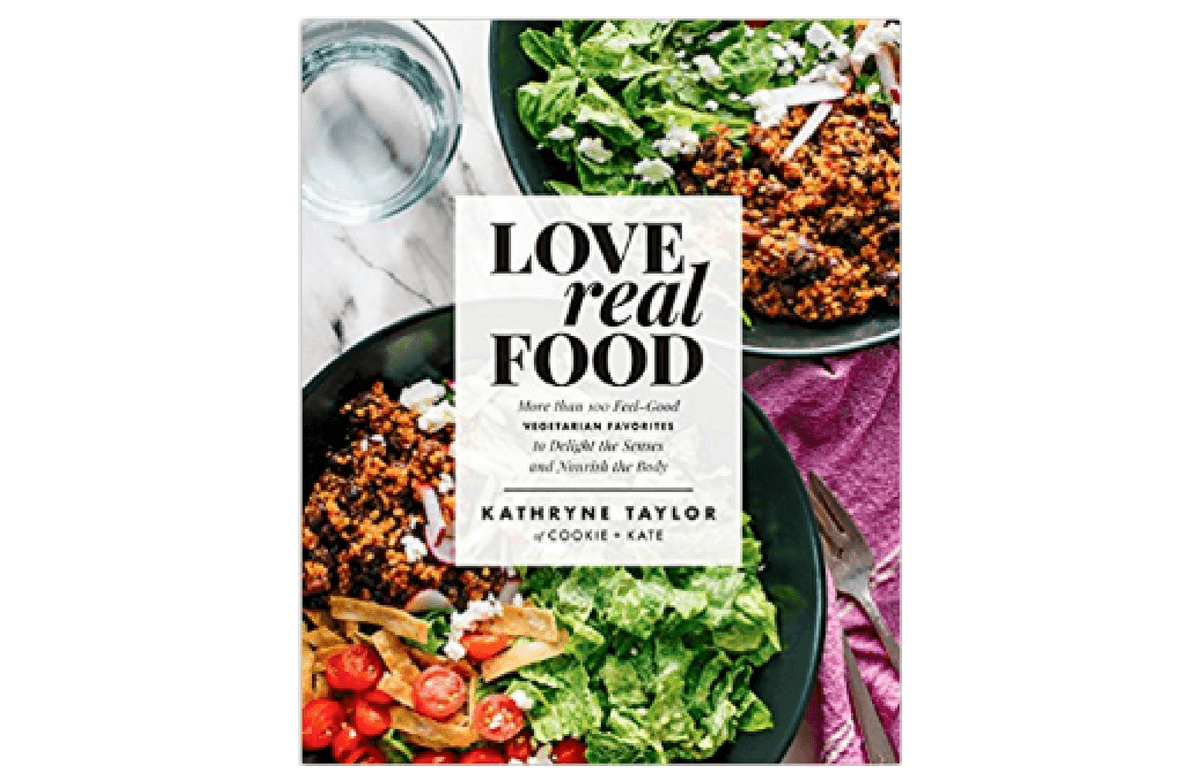 Photo courtesy of Amazon
Kathryne Taylor, a popular vegetarian food blogger at
Cookie + Kate
, offers up 100 of her most popular recipes to the masses. Some recipes also come with substitution suggestions for special diets (gluten-free, vegan, egg-free, etc.), so each recipe can be adapted to your own healthy-living lifestyle. Recipes take you from breakfast to lunch, happy hour to dessert, and everything in between—there are even recipes for your favorite four-legged friend!
5.
"Forks Over Knives: The Cookbook"
($14.58)

Photo courtesy of Amazon
This New York Times bestseller combines eating whole foods as part of a vegetarian diet into more than 300 mouth-watering recipes. Modeled after the
Forks Over Knives
movement, this cookbook walks you through the transition from a meat-based diet to a plant-based one through simple, easy-to-follow recipes. Recipes include Breakfast Quinoa with Apple Compote, Lucky Black-Eyed Pea Stew and Polenta Pizza with Tomatoes and Basil.
6.
"The Essential Vegetable Cookbook: Simple and Satisfying Ways to Eat More Veggies"
($16.28)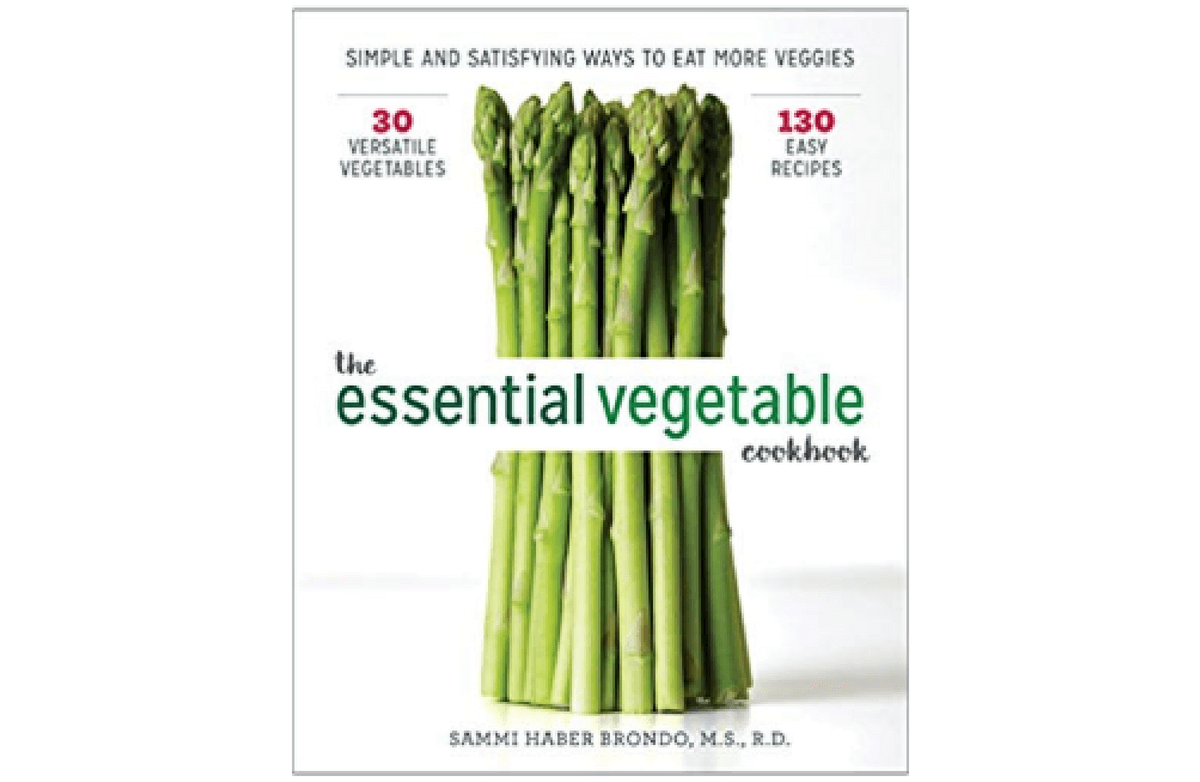 Photo courtesy of Amazon
For those looking to add more vegetables to your life—either through vegetarian meals or by simply learning new ways to incorporate seasonal produce into your meals—"The Essential Vegetable Cookbook" is for you. Not only does this cookbook offer simple, delicious recipes, but it also gives an ingredients list and directions for how to prep the vegetables you'll be cooking. Arranged by season, the recipes also afford you the opportunity to take advantage of produce varieties during their peak growing times.
7.
"The High-Protein Vegetarian Cookbook: Hearty Dishes that Even Carnivores Will Love"
($15.91)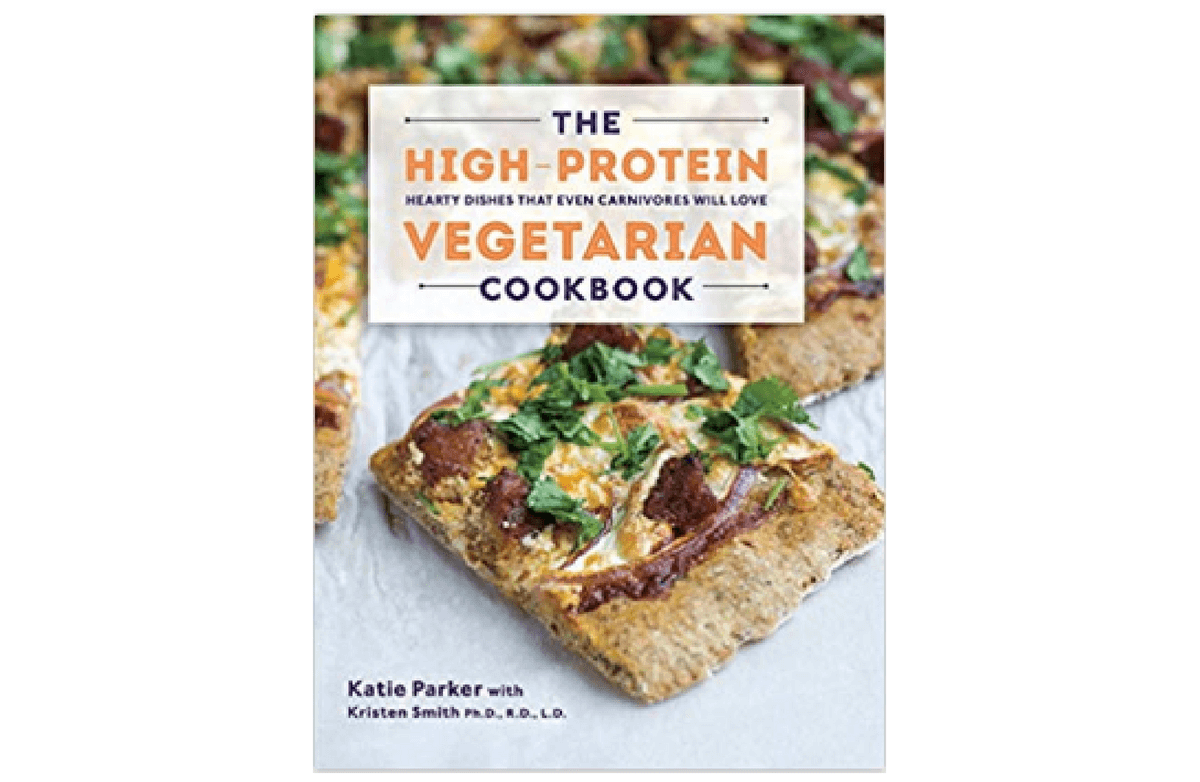 Photo courtesy of Amazon
If you've been holding on to your meat because you're worried you'll be missing out on protein, worry no more. This cookbook promises to deliver all the protein you need to fuel your diet, without any of the meat you're looking to eliminate. Author Katie Parker is a vegetarian who lives with a meat-eater, so she knows how to satisfy even the pickiest carnivore's appetite through healthy, delicious and filling meals.
8.
"The Moosewood Cookbook"
($19.99)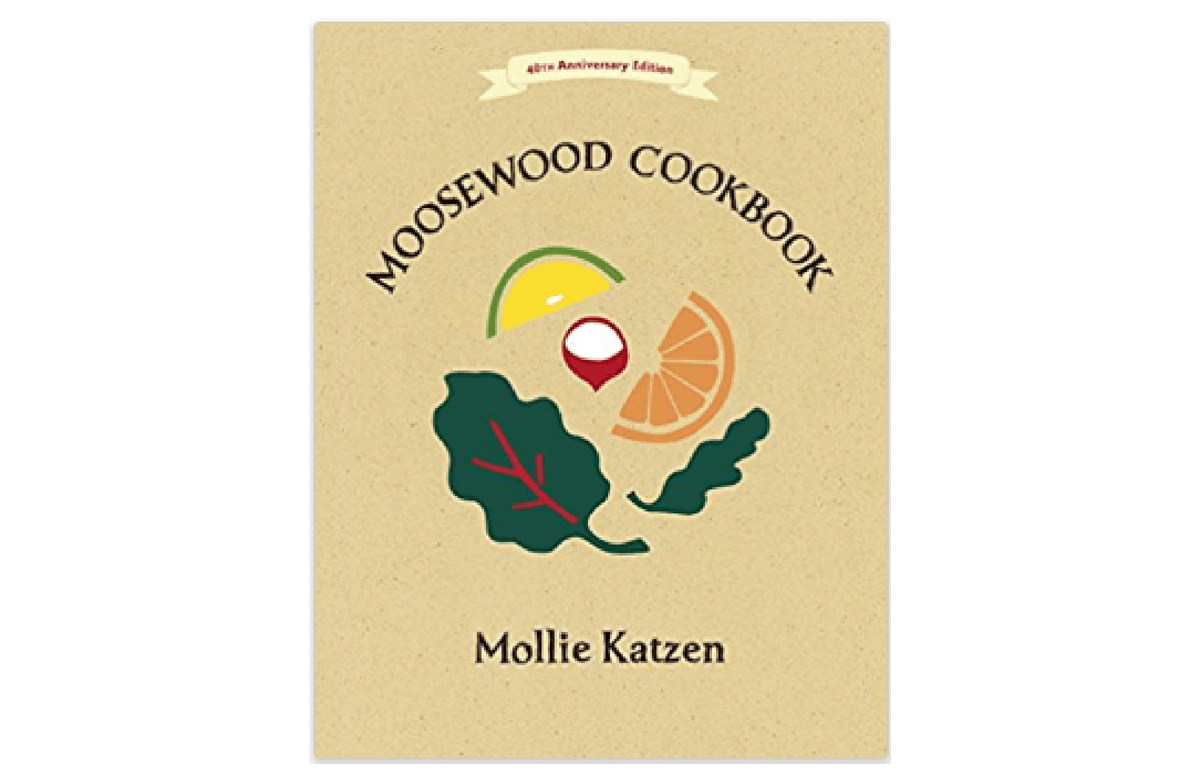 Photo courtesy of Amazon
Mollie Katzen inspired a generation with her simple, healthy, vegetarian recipes in this 1974 classic cookbook. Originally this book was illustrated, authored and published by Katzen in spiral-bound notebook to promote recipes she offered as a chef at the Moosewood Restaurant in Ithaca, New York. Now released as a special edition in honor of its 40th anniversary, you can revisit the recipes that made this collection one of the most popular vegetarian cookbooks of all time.
9.
"Happy Herbivore Abroad: A Travelogue and Over 135 Fat-Free and Low-Fat Vegan Recipes from Around the World"
($14.50)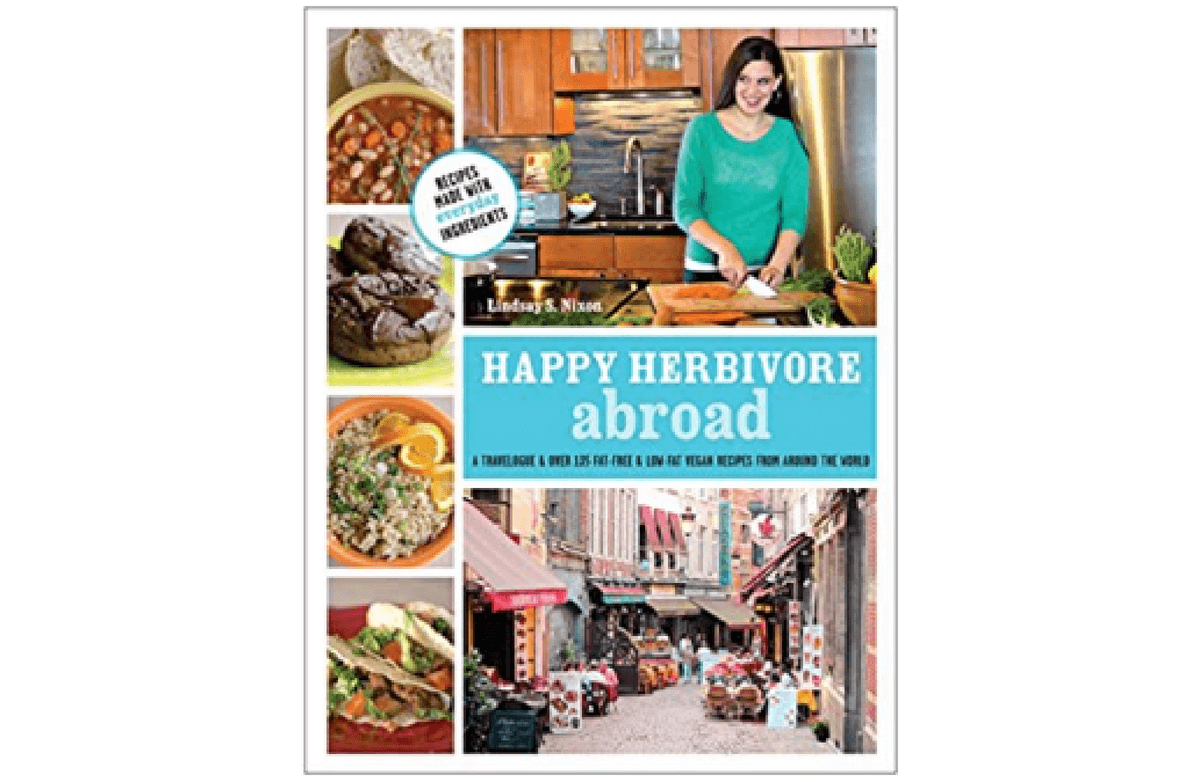 Photo courtesy of Amazon
This five-star-rated cookbook lets you travel alongside author Lindsay S. Nixon, a travel enthusiast who has lived in eight states and a Caribbean island and has traveled to nearly all 50 states plus 35 other stops abroad. Part travel diary, part cookbook, vegans and vegetarians alike will enjoy her internationally inspired, meat-free, plant-based, healthy recipes featuring everyday ingredients.
One reviewer wrote that "Happy Herbivore" is "Hands down the best cookbook for beginners or busy people. I have a family of five and some are vegan and some are not, yet our all-time favorite family recipes are from 'Happy Herbivore.' [...] An absolute home run for families looking to add some vegan meals for family meal times that all will love and eat."
10.
"Minimalist Baker's Everyday Cooking: 101 Entirely Plant-Based, Mostly Gluten-Free, Easy and Delicious Recipes"
($23.79)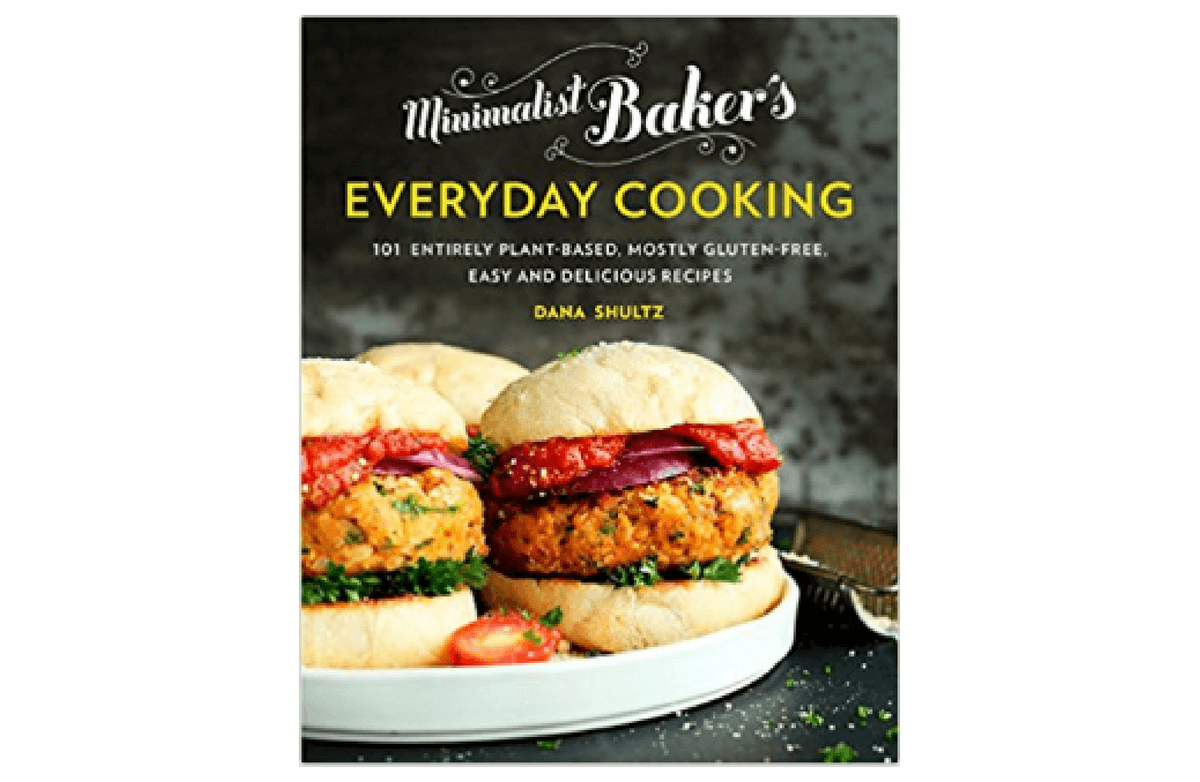 Photo courtesy of Amazon

Minimalist Baker
blogger Dana Shultz published her debut cookbook to showcase 101 all-new, simple, vegan recipes that can be made in 30 minutes or less, using 10 or fewer ingredients with one bowl or pot. Recipe options include sides, breakfasts, entrees and desserts, and come complete with colorful, vibrant photography. The cookbook offers pantry and equipment tips as well as step-by-step recipes with standard and metric measurements. Most recipes are gluten-free and all are vegan and delicious.
What's your favorite vegetarian or vegan cookbook?
We hope you love these products as much as we do. SparkPeople may collect a small percentage of revenue from the links on this page. Prices subject to change.
Whether you're reading this in the dog days of summer, the crispness of fall or the dead of winter, 'tis the season for potlucks. From backyard barbeques to football Sundays to holiday gatherings, the concept of everyone bringing a dish to share not only takes the burden off the host, but it also adds a hearty helping of good cheer to any event. There's nothing like a delicious spread of shared food to bring people together—and maybe spark some healthy competition for the last scoop of spinach and avocado dip.
But on the not-so-healthy front, potlucks and weight-loss programs don't always make great party companions. From cookies and brownies to queso dip, loaded nachos and fried chicken wings, many of the most shareable foods aren't conducive to a healthy diet. But that doesn't mean you have to send your regrets and stay home with only a plate of veggies to comfort you. Instead, bring your own healthier dish so you know there will be at least one option that won't break the calorie bank. Or, better yet, host your own healthy potluck event, where the only rule is that everyone has to bring something that can be consumed with zero-to-little guilt or regret.
Read More ›