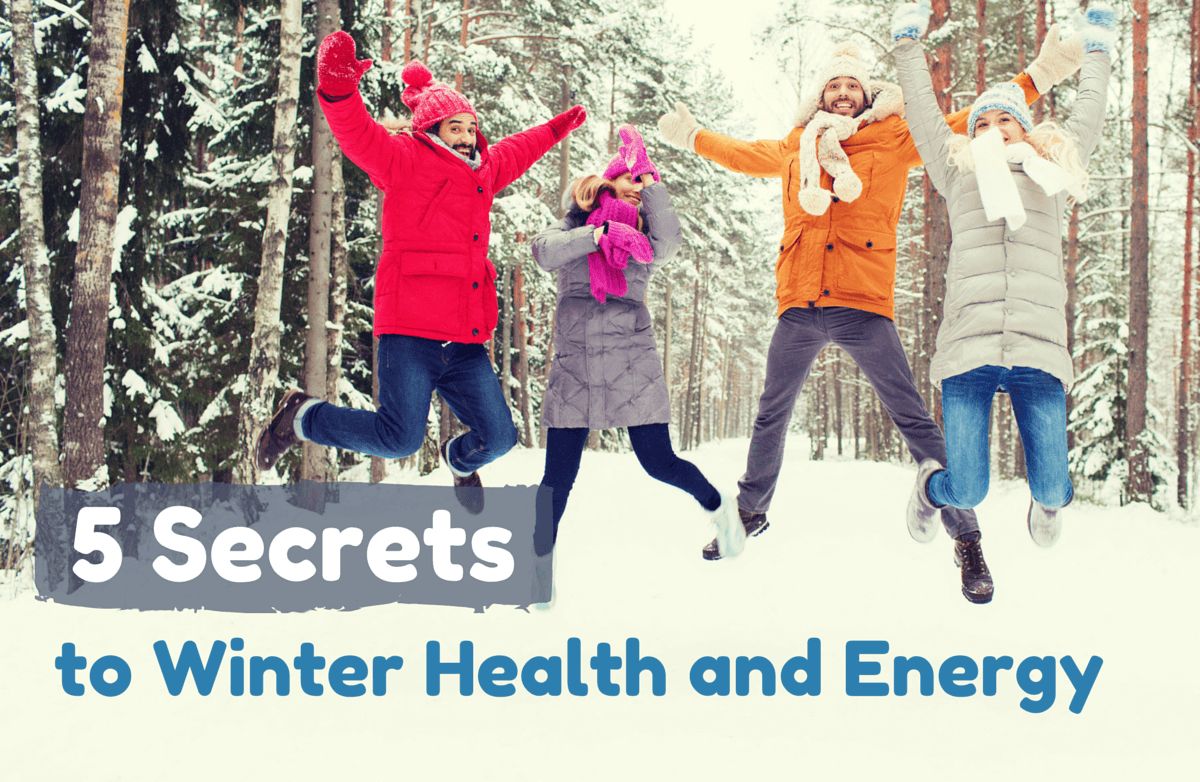 My monthly weight loss support group sat around looking rather dismal at the first meeting following an unexpected autumn snowstorm. Winter was arriving sooner than anticipated, and my group voiced worrying thoughts about how they'd stay happy, healthy and energized—and continue losing weight—through the colder months.

Unless you live in an area that has a warm climate all year long, there is a good chance that you also face some health concerns and challenges during the winter months. The abundance of fresh fruit and vegetables during the warmer months make eating healthy easy and delicious. In the heat of the summer, we just don't want to eat hot, heavy foods or turn on the oven to bake cookies or cakes. When winter rolls around, comfort foods, many of which are high in calories and fat, tend to come calling for us. Not to mention the myriad of food-centric holidays and festivities that take place from Halloween through Valentine's Day! Couple that with the thicker, baggier and body-hiding clothing in winter and it's no wonder that our motivation to exercise and eat healthy is higher during the warmer months of the year.

Warmth and sunshine are certainly more inviting for outdoor exercise than darkness, cold, snow and ice. Cold temperatures and shorter days with less light drain your energy, leaving you feeling lethargic and even mildly depressed. Individuals who notice these changes year after year when winter creeps in may even be diagnosed with Seasonal Affective Disorder (SAD). Once looked upon skeptically by the medical community, it is now a recognized disorder. Dr. Richard Friedman, a professor of psychiatry at Weill Cornell Medical College, estimates that 9.7% of the population in New Hampshire suffer from SAD (compare that to his estimate of just 1.4% of the population in sunny Florida).

Taking all of these factors into consideration, it's no wonder my clients were concerned. I did my best to reassure them, as I want to do for you. Regardless of whether you actually have SAD, or just notice yourself feeling sluggish during the winter season, there are many things you can do to alleviate or prevent the winter blues and stay healthy and happy despite the weather outside.
Continued ›