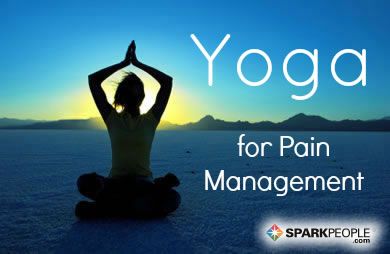 My mom used to love aerobics. Back in the '80s, she had an electric blue workout outfit that I liked to wear when I played dress up. She did Jane Fonda's toning tapes in front of the TV, walked (with her Walkman) in the mornings with a friend, and looked much younger than her age thanks to a generally healthy diet and active lifestyle.

Then, when I was 8, she was in a car accident. It was nothing major. Someone rear-ended her. She was sore from whiplash, and her station wagon was totaled, yet she still made it to my dance recital that night. But, she never fully healed from that accident, despite physical therapy, rest, and plenty of visits to the chiropractor.

A few years later, she was in another seemingly minor accident that left her with back pain: herniated discs in the lumbar (lower back) region of her spine, which later ruptured and required two surgeries. She's had two spinal fusions, a diagnosis of degenerative disc disease, and almost two decades of pain. As I write this article, she's preparing for her fourth spinal surgery, this time in her neck (cervical spine). Numbness in her fingers and some uncharacteristic clumsiness led her doctor to find that three of her vertebrae are collapsing and pinching her spinal column.

My mother lives in constant pain, and her fitness routine has changed drastically. When the weather is nice, she walks with a friend to stay in shape. But cold, damp weather makes her back stiffen, and some days it's hard for her to even go about her usual routine. As someone who spent her childhood and early adulthood being fairly active, it's hard for her to accept that pain puts limitations on what she can do.

My mother is not alone. According to the National Institutes of Health, more than 76 million Americans live in chronic pain, yet less than half receive treatment. In the last decade, however, we've seen more emphasis and research placed on treating pain not with medications, but with mind-body therapies, such as yoga.

Yoga can be a great activity for people dealing with chronic pain. Think of it as therapeutic exercise. Not only can yoga's mind-body connection help students learn to control pain, but its gentle movements can help alleviate certain types of pain as well. Researchers have also found that meditation can help reduce chronic pain. And when combined with yoga, it may be more effective than standard medical treatment alone.

The ancient yogis were just like us: They had aches and pains both acute and chronic that distracted them as they tried to rest or meditate. Thus, hatha yoga was created, to help people sit quietly and comfortably.


Continued ›