All Entries For
nutrition news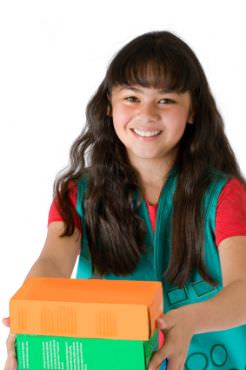 In January, charming little girls came to your door to ask if you would support them and purchase some cookies. Their poise and confident sales approach won you over. Your idea was to give the cookies away or hide them in the freezer when they arrived. Now that the cookies have been delivered, it isn't as easy as you thought it would be. On top of that, the energetic girls are at tables all over the city offering additional opportunities to purchase cookies to show your support. (Check out our slide show of
the best and worst Girl Scout Cookies
.)
Annual cookie sales provide
Girl Scouts
with a wonderful opportunity to learn sales and marketing skills. The better the girl's skills, the more cookies we typically purchase which can really derail our weight loss goals. Since no foods are off limits in a healthy lifestyle, mastering
Girl Scout cookie portion control
will be your key to successfully staying on track during this time of year.
Read More ›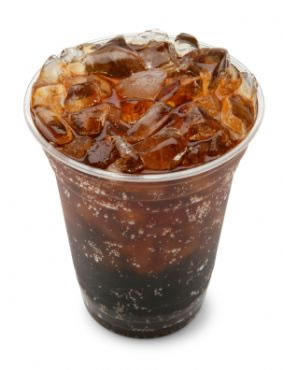 I've had sugar on the brain for the past few weeks. For one, I have been testing some lower-sugar dessert recipes for my hospital's patient menu. Then, my husband came home from work and said that one of his employees said he heard that sugar is just as addictive as heroin and cocaine. "What's up with that?" he asked.
Well, what's up with that, for those of you who don't know, is that
recent studies have shown
that sugar poses dangers to health (such as chronic disease and premature death) that justifies controlling them like alcohol and tobacco products.
I don't think anyone would argue with the authors that many people consume an excessive amount of sugar every day—up to 500 calories or 30 teaspoons of the sweet stuff. In fact, sugar consumption has tripled over the last 50 years. Foods with added sugars can be abused and are connected to high blood pressure, insulin resistance, diabetes, obesity, and liver damage.
However, is it the government's place to step in?
Read More ›
Last month I shared information about the new voluntary
Facts Up Front package labeling system
proposed by the
GMA
(Grocery Manufacturers Association) and the
FMI
(Food Marketing Institute). I also mentioned that the
IOM
(Institute of Medicine) would be providing their consensus report and recommendations as well. Well, the IOM has released their final report and recommendations for front-of-package nutrition rating systems and symbols to help promote healthier food choices. It looks like instead of
playing the game of red light, green light
, they would rather give us gold stars.
Read More ›
Burger King has added nine new breakfast items to their menu to help you have breakfast your way. This is the fast food restaurant chain's largest menu expansion ever.
The new BK Breakfast
commercials
have caught a lot of positive buzz that they hope will help them march up to number one in the fast food breakfast battle. The ever-popular Croissan'wich is still on the menu as well as the BK Breakfast Muffin Sandwich and the Breakfast Bowl. Now you can select a cup of Seattle's Best coffee and a Club breakfast sandwich, mini biscuits or a breakfast platter to complete your morning meal.
We know
it is important to eat breakfast
even if it isn't ideal. We have previously shared other fast food
breakfast information
in our ongoing
Food on the Run
series. With an
Ultimate Breakfast Platter
containing 1,310 calories, 72 grams of fat and 2,490 mg of sodium on the new menu, it will be important to know what to look for if you are selecting from the new BK Breakfast Menu.
Read More ›
Wendy's was the fast-food salad leader in the 1980's with their expansive salad bar. After nearly two decades, the company removed the salad bars. Pre-portioned Garden Sensation salads were introduced in 2002 and have remained popular. The Mandarin Chicken salad was my personal favorite. Last week four new salads took center stage in the Garden Sensation category. Marketing officials hope the focus on wholesome ingredients will appeal to the nutrition conscious when they eat away from home. So how do these new salads measure up?
Read More ›
For 73 years, farming communities all over our country have recognized the dairy farmer during the month of June. Dairy month began back in 1937 when grocer organizations sponsored National Dairy Month, which became June Dairy Month in 1939. Fluid milk is used to manufacture cheese, yogurt, butter and ice cream as well as dry or condensed milk and whey products and powders.
There are about 60,000 dairy farms in the United States with 99 percent of them being family owned and operated or producer cooperative farms. According to the American Dairy Association, dairy is the number one agricultural business in nine states across our Nation. As demand for fluid milk continues to grow slowly, there may be a new reason to try dairy in celebration of Dairy Month.
Read More ›
Thirteen independent experts have finally concluded their work and presented their
Report on Dietary Guidelines for Americans, 2010
. The 2010 Advisory Committee worked for two years to update the guidelines and the group consists of individuals nationally recognized for their knowledge in the fields of nutrition or health and are affiliated with universities throughout the country. Their initial task was to "provide science-based advice for Americans, in order to promote health and to reduce the risk for major chronic diseases through diet and physical activity." The report recognizes that we have an overweight and obese American population that is already dealing with chronic diseases instead of predominantly healthy individuals that are seeking to maintain health, which was the original intention of the guidelines when they were first introduced in back in 1980.
Congress mandates the Dietary Guidelines be reviewed and updated every five years by the United States Department of Agriculture (USDA) and the Department of Health and Human Services (HHS). The guidelines provide the basis for federal nutrition education, food assistance programs, and decisions about national health objectives. These new updated guidelines will be used as the basis for meal planning for the National School Lunch Program as well as the Elderly Nutrition Program. The Special Supplemental Nutrition Program for Women, Infants, and Children (WIC) incorporate the guidelines into their educational materials while the Healthy People 2010 objectives for the Nation will include the developed 2010 Dietary Guidelines. The updated guidelines will be used to "help policy makers, educators, clinicians, and others speak with one voice on nutrition and health to reduce the confusion caused by mixed messages in the media." Here are some highlights of the updated guidelines and how you can provide feedback before the guidelines are approved and published later this year.
Read More ›
Salt is an acquired taste and unfortunately too many of us have acquired it. Many people ask
why there is so much sodium in restaurant foods
and are learning that reducing salt intake is easier said than done.
Salt also known as sodium chloride has been used for generations in baked goods as a leavening and browning agent as well as assisting with product texture, structure and enhanced "mouth feel." It has seen increased use over the decades by food manufactures that utilize it as a cost effective option to extend product shelf life due to its preservative properties. One reason we may have seen more high fructose corn syrup used in shelf stable products such as breads and crackers over the years could be that it hides the unfavorable salty taste created by increased sodium-based additives used to reduce product waste from spoilage. The longer a product can safely sit on a shelf, the less loss for the company.
Last week it was
reported
that the FDA will begin working with the food industry and health experts to reduce processed sodium content in packaged foods over the next ten years. Here is why this may be a positive step forward.
Read More ›
In 2008, over-the-counter fish oil supplement sales in the United States nearly topped $740 million. Add to that the additional $1.8 billion spent on other omega-3 fortified foods like margarine and peanut butter and you can see that omega-3 is big business. Is this money well spent or nothing more than an oil spill.
The many
omega-3 benefits
such as reducing the risk of heart disease, improving cholesterol profiles by decreasing triglycerides and increasing protective HDL's or supporting mental health are all wonderful reasons to include omega-3 rich foods in our diet. Since these essential fatty acids are not made by the body and have been found to be so beneficial, they have become a new supplement marketing focus. According to a recent
Forbes article
, they are not always the best use of our money.
Here are some important things to keep in mind as you select at the supermarket or supplement aisle to be sure you are making nutrient and money wise omega-3 choices.
Read More ›
Those of us that are nutritionally aware have become quite competent at reading the
nutrition label
as we make purchasing decisions at the supermarket.
Last fall, Coach Dean shared his concerns with the
Smart Choices labeling program
when Froot Loops was considered a smart choice. The Food and Drug Administration also
warned the food industry
to standardize the proliferation of symbols and ratings used to highlight nutritional claims on the front of food packages. Last year the F.D.A. shared with manufactures the belief that front-of-pack labeling is a promising way to help consumers make informed food choices. They also shared concerns related to their "research which found that with such labeling, people are less likely to check the Nutrition Facts label on the back or side panel of foods." Because of this, the front-of-package information they seek is more than just a symbol. Because of the risk of decreased use of nutrition information labeling, the F.D.A. is now encouraging manufactures share important nutritional information such as complete calorie per container especially for single serve food and snack items. Coca-Cola Co. began
putting calorie counts on the front
of most of their drinks but it highlighted a new problem related to calorie reporting and portion sizes. So how would front-of-package labeling relate to portion size nutrition?
Read More ›
Researchers at Tufts University recently looked at 29 restaurant meals from casual dining establishments such as Wendy's and Ruby Tuesday and 10 frozen supermarket meals like Lean Cuisine, Weight Watchers, and Healthy Choices. The study findings regarding the accuracy of the stated energy content have been published in this month's
The Journal of the American Dietetic Association
. What did they reveal?
Read More ›
Almost daily, I get e-mail alerts or updates related to nutrition information in the news. Sometimes it is information about new study findings and other times it is information about school lunches or new diet products.
From time to time, the information is terrific for a complete blog. Other times they are pieces of information that do not provide complete blog topics but are still important things for our readers to be aware of and informed about. To keep you "in the know," I will offer nutrition news updates every so often to help you stay informed about interesting topics. Here are a few things that have caught my eye recently.
Read More ›