New from Chef Meg in September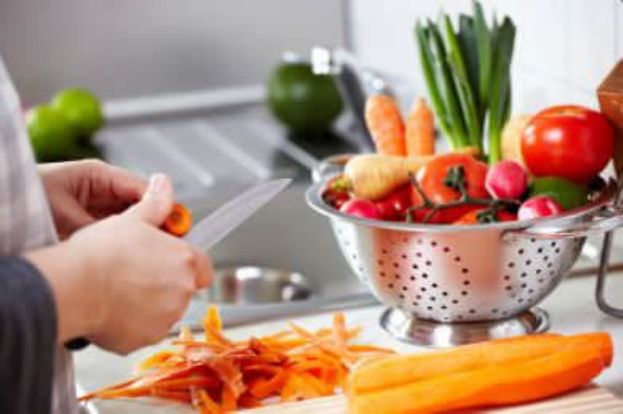 September marked a bittersweet month for many parents, including Chef Meg. She loves her summers at home with her teenage boys, but now they're all back to school--and Chef Meg, too. They've been loving BBQ flavors in their household, so she created a BBQ shrimp dish that's ready in 12 minutes! Her slow cooker is in high demand, and her hearty bean and spinach soup will be a lifesaver on busy nights.

Three of Meg's recipes this month were chips. Get this--they're almost fat-free, and they can be made in the microwave. They're crispy like kettle chips, and you can customize the flavors. Yum!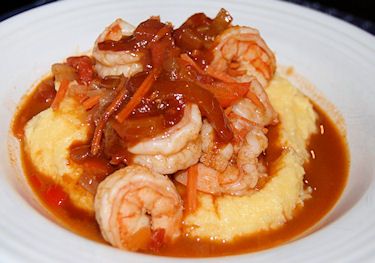 BBQ Shrimp with Creamy Cheese Polenta
I don't know a kid who doesn't love the combo of cheese and barbecue sauce. This dish is a swap on mac-n-cheese and BBQ chicken that's quick and grown-up approved.
CALORIES: 414.8 | FAT: 5.7g | PROTEIN: 27g | CARBS: 65.9g | FIBER: 5.2g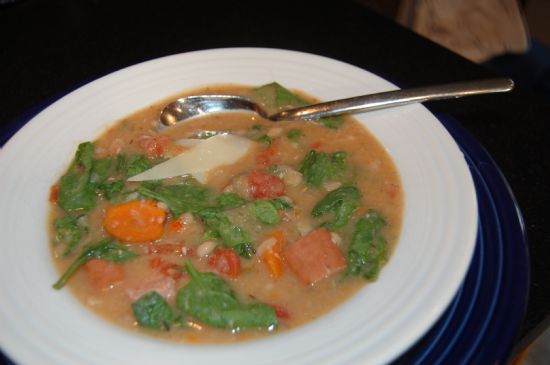 Slow Cooker Northern Bean and Spinach Soup
This hearty soup is perfect for when there is a chill in the air, and you want dinner waiting for you as you walk in the door. NOTE: You must soak the beans overnight.
CALORIES: 216.5 | FAT: 7.4g | PROTEIN: 18.4g | CARBS: 33.2g | FIBER: 16.2g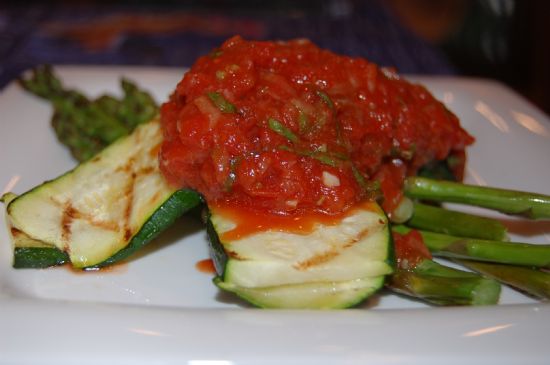 Veggie-Packed Tomato Sauce
What? Canned tomatoes in a tomato sauce? Yes, that's right. Garden tomatoes are only available for a short time, but crushed canned tomatoes are on shelves year-round and packed with flavor.
CALORIES: 128.7 | FAT: 3.4g | PROTEIN: 4.1g | CARBS: 17.3g | FIBER: 4.2g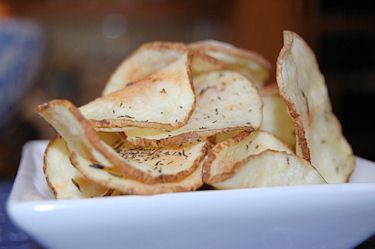 Microwave Herb Potato Chips
When you're craving something crunchy but don't want the added fat, whip up a batch of these chips. You will not need any special equipment for this recipe, just a couple of brown paper bags.
CALORIES: 71.6 | FAT: 0.1g | PROTEIN: 1.9g | CARBS: 16.1g | FIBER: 2g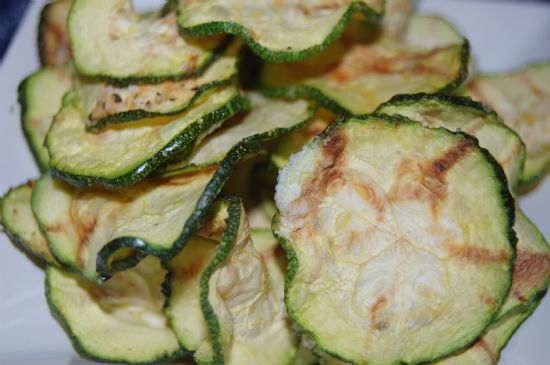 Zucchini Chips
Perfect snack for school lunches, after school or work snacks, or as a side dish with meals. Some of the best "ideas" happen when you are forced to improvise. Parchment paper would be the ideal choice to house these chips while cooking but when you don't have any, like I did try the paper bags.
CALORIES: 15.2 | FAT: 0.1g | PROTEIN: 0.6g | CARBS: 3.6g | FIBER: 1.3g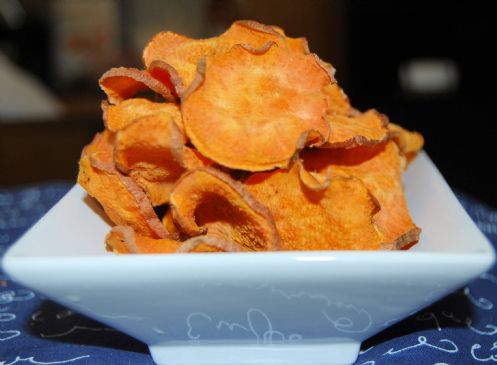 Sweet Potato Chili Chips
Sweet and crunchy, you'll never believe these chips were made in the microwave. They'll become your new favorite savory snack.
CALORIES: 34.4 | FAT: 0.1g | PROTEIN: 0.5g | CARBS: 7.9g | FIBER: 1g

You can find all of Chef Meg Galvin's original recipes and makeovers on SparkRecipes.com!

Want more healthy recipes from me and fellow SparkPeople members? Be sure to subscribe to SparkPeople's Recipe of the Day email. Click here to sign up!

Did you know SparkRecipes is now on Facebook? Click here to "Like" us!

Like this blog? Then you'll love "The SparkPeople Cookbook: Love Your Food, Lose the Weight."



You will earn

5

SparkPoints

Like what you read? Learn more

about SparkPeople,

or

sign up

for your free account today!
Got a story idea? Give us a shout!