Coping with a Loved Oneís Diagnosis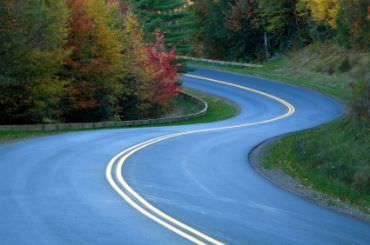 A few months ago I wrote a blog on how to cope when caring for aging parents; little did I know then that this was just the beginning of a new set of challenges. Last month my mother-in-law called me on a Tuesday morning complaining of a mass in her abdomen. She was not experiencing any pain, discomfort or any other symptoms, but as a former Registered Nurse, this was something we could not ignore.

We made an appointment with her health care provider for later that day. The doctor diagnosed her with a benign hernia which did not require immediate attention. Since we had an appointment with him for a check-up later that week, he so graciously decided to take care of everything that day. Everything checked out well on the physical exam and off we went to have her lab work done.

On Friday morning, I received a call from my mother-in-law stating that her doctor insisted that we get in with her hepatologist, a liver specialist, that day since her liver enzymes were higher than they had been. With a history of autoimmune hepatitis, we were not too alarmed. Her hepatologist ordered a series of blood tests as well as an abdominal sonogram and an MRI.

Two weeks after the initial doctor visit and only three days before Christmas, we were given the news that my mother-in-law had Hepatocellular Carcinoma (HCC) also known as liver cancer and we have been on a whirlwind since. We visited the oncologist just 3 days after New Yearís and were given the sad news that there was little that could be done. The doctor was so wonderful and suggested that we contact the Hospice agency their office works with.

Later that day, after many, many tears, I made the dreaded phone call to the Hospice agency. I spoke with the liaison who so kindly and helpfully guided us through the process. Never in my wildest dreams would I have ever thought I would be dealing with this issue. We met with the liaison, Registered Nurse and Social Worker within 72 hours of diagnosis. Each member of the team told us their job and what we could expect. Let me tell you, it was by far one of the most difficult days of my life, but there was a comfort factor having these compassionate and caring individuals on our side to help my mother-in-law.

As the days pass, my mother-in-law grows weaker and more fatigued. She is becoming more jaundiced as well as experiencing the ascites, or fluid build-up in the abdominal cavity. She is still able to eat and drink, but for how long that remains to be seen.

Two weeks ago I was able to take her back to her hometown to see her friends of many, many years. It was bittersweet to see over 30 wonderful people celebrate her life with us, knowing that we are fighting against how much time we have with her.

Words canít begin to express the gratitude I have for all of your thoughts and prayers. Trust me, having so many people to support me every step of the way makes this journey a tad easier. THANK YOU!

Have you ever had to cope with a loved oneís diagnosis? How did you manage through the stress? Do you have any words to offer on how to get through the days and weeks ahead?



You will earn

5

SparkPoints

Like what you read? Learn more

about SparkPeople,

or

sign up

for your free account today!
Got a story idea? Give us a shout!