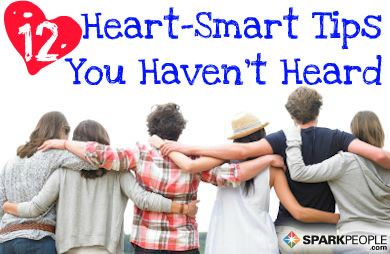 When I flip my calendar to February, two things usually come to my mind. One, I'm getting tired of the cold and snowy winter, and two, Valentine's Day is coming. Now, I don't know how you feel about this "holiday," but I like it.

Red happens to be my favorite color, and I love seeing all the decorations in stores. I look forward to reading the articles in magazines about celebrating our relationships, and how best to tell those who mean the most to you that you care. And even though baking is not my thing, I find it fun to read the Valentine's Day recipes and see the heart-shaped cakes and cupcakes in the bakeries.

Regardless of how you feel about Valentine's Day, hearts are everywhere, and February is also American Heart Month. Although we think of the heart as the vehicle of emotions, that job really belongs to our minds.

The heart's job is to keep us alive by pumping vital oxygen-enriched blood to every cell of our body, doing all the jobs that keep us functioning.

With such an important role, it's essential to do all we can to keep our hearts healthy and strong. There is a common misconception that heart attacks only occur in men, but in fact, heart disease afects 6.5 million women.

Many believe that cardiovascular disease has such a strong genetic component, that there is little you can do to prevent the inevitable. Please don't fall into this faulty thinking. There is an old expression that states: "Genetics loads the gun, but lifestyle pulls the trigger."

We cannot underscore the importance of good nutrition and exercise. The heart is a muscle, and the more it works, the stronger it gets. A heart-healthy diet is one filled with fruits, vegetables, whole grains, nuts, legumes, low-fat protein, and healthy monounsaturated fats and omega-3 fatty acids. It happens to be the same diet that is recommended to reduce the risk of so many other diseases, such as hypertension, diabetes, obesity, high cholesterol, high triglycerides and vascular diseases, which of course, all raise your risk of heart disease.

Although exercise and a healthy diet top this list, here are twelve interventions you should embrace to protect your heart. Some will be familiar and serve as a good reminder, and others will surprise you. You owe it to yourself and your loved ones to take the best possible care of yourself. Begin with strengthening the most important muscle in your body, your heart.
Continued ›
Article created on: 2/9/2012