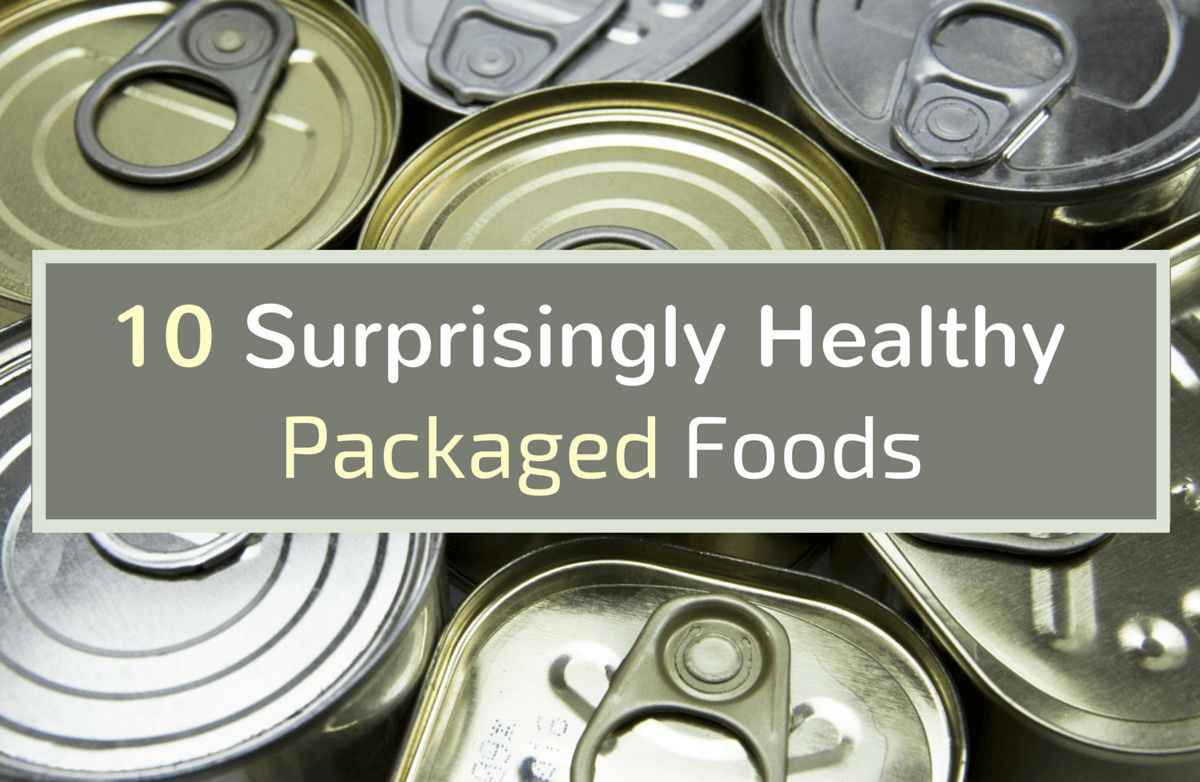 You've probably heard this advice before: For a healthy grocery trip, shop the perimeter of the store. Avoiding the middle aisles is a good tactic to help you make great choices and pick the most nutritious foods, but if you stick to this advice completely you'll be missing out on some of the nutritious items that do come in packages. These packaged foods—not to be confused with "processed" foods—can give you some great nutrients and make meal planning easier, saving you precious time.

You can feel good about buying some boxed, canned and jarred items when you're equipped with the right information. Understanding what you're looking for is the first step to healthy choices within the supermarket aisles.

Here's a list of the healthiest convenience foods you can buy from the center of the grocery store.

Canned Beans
Though dried beans are cheaper than canned, they can take a lot of time to cook. Canned beans pack an impressive amount of fiber and protein and can be a quick addition to many meals. Pinto, kidney, cannellini (white kidney), black, Great Northern—name any bean, they're all great sources of nutrition for your body. When you're choosing your beans, look for ones without added salt or seasoning. Before using your beans, drain and rinse them in a colander when you're ready to cook. This will help wash added sodium down the drain--40% of the sodium to be exact.

Oats and Flaxseed
Prepare to have a heart-healthy breakfast by combining old-fashioned oats and ground flaxseed, both found packaged in either cartons or bags. One cup of cooked oatmeal with 2 tablespoons of ground flaxseed will give you 8 grams of much needed fiber, as well as a dose of omega-3 fatty acids, which each protect the heart. Choose old-fashioned oats over quick oats or instant oatmeal to ensure you're getting the maximum amount of fiber without added salt and sugar.

Frozen Vegetables
These can be nearly as nutritious as fresh and are conveniently prewashed and chopped. To ensure you're getting the maximum amount of vitamins and minerals available, use the vegetables within a few weeks as some nutrients may begin to degrade over time. Also, steam or microwave your veggies rather than boiling them to make sure you're not losing water-soluble vitamins. Grab some edamame for a nutrient-packed snack, heat up some chopped broccoli as a side dish or combine a stir-fry mix with shrimp in a shallow pan and heat with a bit of olive or canola oil.

Continued ›
Article created on: 9/13/2011