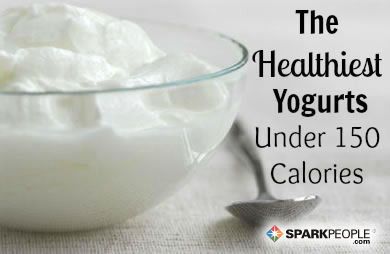 While food historians cannot pinpoint exactly where or when humans discovered yogurt, one thing is certain: People all over the world have eaten yogurt for centuries. Yogurt is made when cow's milk (or dairy-free soy milk) is combined with the live, active bacteria Lactobacillus bulgaricus and Streptococcus thermophilus. The mixture ferments and the microorganisms change the milk's sugar (lactose) into lactic acid, which gives yogurt its tart, tangy flavor and firm, custard-like texture.

A Sweet Treat or a Health Food?
Yogurt is most often marketed as a delicious food that promotes health, and for good reason. Just one cup of yogurt contains about 45% of your daily calcium needs, plus other key nutrients like protein, potassium, iodine and B vitamins. It may also help to prevent osteoporosis, colon cancer, inflammatory bowel disease, high blood pressure, and yeast infections, according to some research. Yogurt may help to regulate your digestive system and boost your immune system. As an added bonus, people with mild lactose intolerance can usually enjoy yogurt (and frozen yogurt!), too.

While yogurt can be a nutritious food and tasty snack, not every yogurt is a healthy choice. In fact, many commercially prepared yogurts have as much fat and sugar as desserts, yet still masquerade as healthy treats! Read on so you can navigate the ever-growing yogurt case and see past the claims on the packages.

Fat, Flavorings and Fillers
Standing in front of the dairy case can be overwhelming. How do you choose the right yogurt for your needs (and tastes)? Here are three things to look for on the label when making your decision. (For those looking for a non-dairy yogurt alternative, soy yogurts may be just the ticket. Look for calcium-fortified varieties that contain active cultures.)

Fat Content

Like milk and other dairy products, yogurts vary according to the amount of milk fat they contain. Yogurt made from whole milk must contain at least 3.25 percent milk fat. Low-fat yogurts have the same amount of milk fat as the milks from which they are made (2% and 1% milk) and fat-free yogurts are made from skim milk. Most people agree that yogurts that are higher in fat taste better, but because the standard American diet is already high in fat and calories, low-fat and fat free yogurts are the best choices for most, especially people who need to lose or manage their weight.

Flavorings

Yogurt is often flavored with extracts from other foods (vanilla, coffee, or lemon), but it can contain fresh, frozen, dried or fruit or fruit preserves, too. Don't let those tiny amounts of fruit fool you—most yogurts contain a fraction of a single serving of fruit. There are two common styles of yogurt to choose from, depending on your own taste preferences: sundae and blended. Sundae-style yogurt has fruit at the bottom of the container and plain or flavored yogurt on top. Blended-style (Swiss or French-style) yogurt blends fruit and flavorings throughout plain or flavored yogurt.
Continued ›
Article created on: 2/24/2009