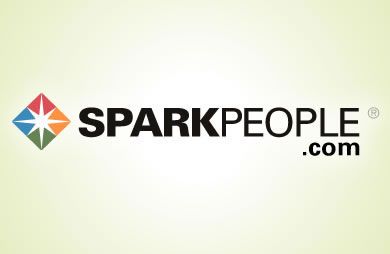 Hundreds of SparkPeople members convened with SparkPeople employees and coaches at the San Diego Convention Center on May 2, 2009, for the world's first Spark Your Life Convention! We realize that many members were unable to attend this special day, so here is a summary of the daylong event, with commentary from members who were there.


The day kicked off with the choice of a 30-minute Fun Run or Morning Walk outside the convention center. SparkPeople employees led the way, with help from San Diego members who volunteered to help during the event. It was just what we needed to energize for the day ahead!

"When we arrived Saturday morning for the Walk/Run, we got to meet SP_NANCY and Jenny," said attendee JANEYJAYE. "I think I squealed for joy when Nancy tapped my shoulder and I turned to meet her face to face. She was one of the Sparkers I was looking forward to meeting most and there she was smiling and just as excited to meet all of us as we were to meet her."


Next, Chris "SparkGuy" Downie, SparkPeople's founder and CEO, got the day started off right as the keynote speaker. He explained how he used simple goal-setting and fitness principles to overcome anxiety, increase his energy, and thrive in the world of business. His professional success provided the fuel he needed to start SparkPeople.

"The story behind SparkGuy's vision is truly amazing...I had no idea that he trudged on, despite obstacles, with $50K on his credit card, driving a beater car with a window that wouldn't roll up, scraping ice off the INSIDE of his windshield, and didn't quit. Because of his tenacity and persistence, SparkPeople is a HUGE success. It's exciting to be a part of SparkPeople," WHATAGRL42 blogged after the day was over.

AKIBERI, another member who attended said, "Let me tell you, there is something really special about that Chris 'SparkGuy' Downey and his team! They really have a lot of love for all of us Sparkers...what great and positive energy I felt from them all!"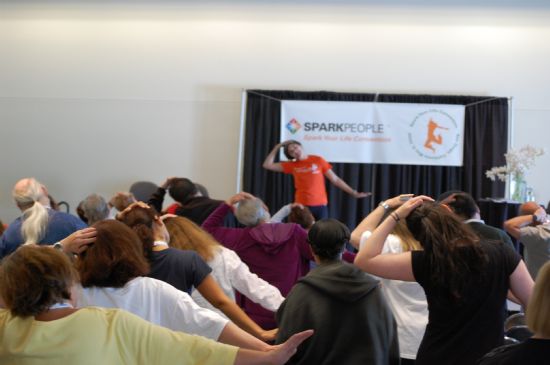 During breaks throughout the day, members took part in stretching sessions led by Coach Nicole, met up with their online friends, and participated in fun activities that brought SparkPeople.com to life! From handing out SparkGoodies to completing tasks to earn SparkPoints, we took advantage of every minute of the day!

Continued ›
Article created on: 5/12/2009