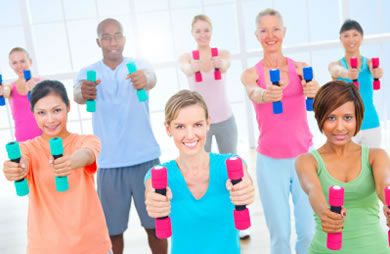 When Ann joined SparkPeople over two years ago, she was just looking for a user-friendly food tracker. She never imagined that everything else she found here would become such an important part of her weight loss journey.

Ann considers herself to be a very private person and was skeptical that posting on the Message Boards or getting involved in the other Community features would help her reach her goals. "But SparkPeople persisted, urging me to use the Message Boards. I began by lurking, and then made a couple of timid posts. The more I lurked and posted, the clearer the potential of the Message Boards became for me," she says. Ann started a thread to find others who were interested in a no-nonsense, no-excuse, no-whining approach to weight loss who could share strategies and offer encouragement. She met eight other people who were also interested in this approach. They formed a SparkTeam and together they've lost over 626 pounds.

In their private SparkTeam, this small group from all over the world felt free to talk about all the things that worked for them, annoyed them, or got in their way. They wanted privacy to exchange ideas, examine behaviors, complain, or vent without worry about hurting other people's feelings.

Their group is as interesting as they are diverse: The group uses their Team to share tips about weight loss and exercise. Many of them post their nutrition and exercise trackers so others can look at them and offer advice about what they are doing wrong or get clues about what they are doing right. The two in the group who work with exercise professionals share everything they learn from their trainers—when to eat, what to eat, when to speed up exercise, when to back off exercise. They complain about things that get in their way and then tell each other how to circumnavigate the obstacles. They share recipes and, maybe most importantly, they talk about how far they've come. "We recognize we are on a lifelong journey. We feel genuine joy for one another's accomplishments because we all feel like we are a part of them. We urge each other on when the going gets tough, and we wave the checkered flag at every lap we finish in victory," says Ann.

Continued ›