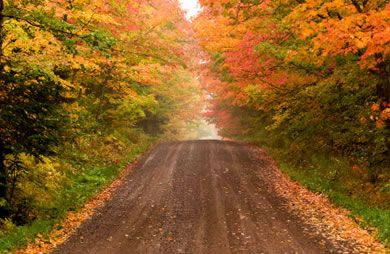 Kiki (username YANKYKITTEN) joined SparkPeople in 2007 at 189 pounds and 46% body fat. She credits walking for her 47-pound weight loss and reduction to 30% body fat a year later. Find out how walking helped her drop the pounds, mentally focus during law school, and reconnect with her husband.


| | |
| --- | --- |
| Kiki Before | Kiki After |
| | |


How did walking help you reach your goals?
All I have done to lose weight is walk! I now weigh 141 pounds, and I'm continuing to walk because I have knee problems. I know that I will be able to lose the rest of my weight this way, as long as I incorporate the good eating habits that SparkPeople has taught me and I remain consistent with my routine at least 95% of the time. Now, I have my husband walking with me, and that has really added a lot to our relationship, as well as made us both healthier.

How did you keep your walks fun and interesting?
To keep walks fun and interesting, I go to different places to walk. I used to go to nearby parks or walk to the shopping centers. Now that my husband, Hank (TBONEMAN) has joined me walking, we will go somewhere "special," like a hiking trail that is farther away, on Saturday or Sunday to walk together. Our summer vacation in the beginning of August was a hiking vacation in Cacapon State Park, W. Va. They have everything there for a healthy exercising vacation—kayaking, paddle boating, swimming—but we like hiking and walking. Some of the trails are very friendly, all paved and with hardly any hills, so anyone at any fitness level can walk there.

I have a treadmill for days that I can't walk outside. I want to get a DVD that runs my treadmill (it's an iFit), which I think would be REALLY cool, especially for winter. So that's a present I'm asking for.

What other exercises besides walking did you do?
Besides walking, I do some body weight exercises like crunches and pushups to try to build a little muscle.

What tips would you give someone just starting a walking program?
I would tell someone who is just starting to walk to take it easy at first. Listen to how your body responds for the first couple of weeks. Don't try to walk every day at first, unless you already do a lot of walking. Plan different routes and try to randomly select which one you will do. This is especially important if you live in a neighborhood that is a higher crime area (or next to one). Further, you might want to drive the route if you can, so you know approximately how far you are walking, before you walk the route. Try short walks first because you don't know how your body will respond.

Continued ›
Article created on: 11/7/2008