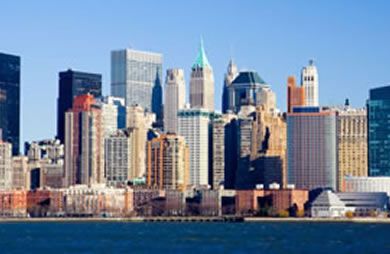 The hottest restaurants, the best museums, the latest trends: City living puts the good life at your fingertips. But with those perks often come long commutes, even longer work hours, cramped living quarters, and hectic schedules, all of which can make it even more difficult to fit in healthy habits.

Research shows that city dwellers walk at least 15 minutes more than suburbanites, but that doesn't necessarily mean that urbanites are healthier. In its annual survey of the fittest and fattest cities in America, Men's Health magazine this year ranked the three largest cities—New York, Los Angeles, and Chicago—in the list of 25 fattest cities. And a 2006 survey found those who lived in Chicago had body mass indexes (BMIs) similar to those of people who lived in the Windy City's farthest suburbs, while the residents of nearby suburbs were slimmer.

Considering that about half of the world lives in a city these days, you can't use urban surroundings as an excuse for being unhealthy. Play up the pros of city life, watch out for the unhealthy dangers, and an urban environment can be just the ticket to a happier, healthier, lighter you.

Con: Trying to exercise in a small apartment is difficult.
Make it work: You can make your limited space work for you.
Love to run? Then head outside. Is Pilates your thing? Use a DVD and clear a spot on the floor. Into strength training? Fitness opportunities that require little to no space abound. Try: DVDs, dumbbells and resistance bands for strength training, mini trampolines for "rebounding" cardio. Get more small-space fitness ideas.

Think of the stairs in your apartment or your office as a built-in cardio machine. Climbing 5, 10, or even 20 flights of stairs seems daunting, but it's just like using a stair-climber at the gym. Have a competitive streak? Plenty of cities now offer "stair climb" races, so sign up for one and start training.
Continued ›
Article created on: 6/10/2008