All Entries For
women's issues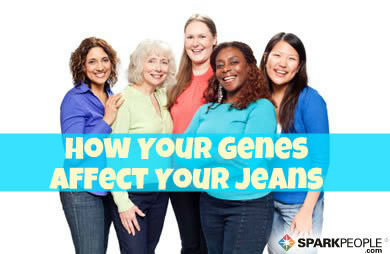 "I am just big-boned. Everyone in my family is big-boned."

"My Mom is heavy. My Dad is heavy. I'll never be anything but heavy."

"My sister has my Mom's lean body and I have my Dad's stocky body, so I will never be lean like her."

At one point or another, you've probably heard your friends or family members utter these phrases. Heck, you may have even said similar things yourself.
So just how much of a role do genetics play in your body shape and size? If you have heavy parents, are you truly doomed to be heavy forever? When your parents are tall and lean, can you get away with eating more—without consequence? If your mom has wide hips, will shopping for jeans always be the bane of your existence?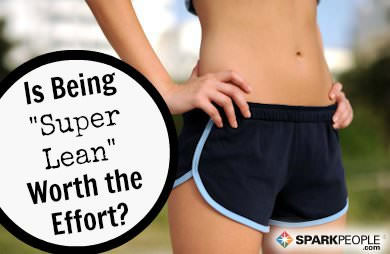 Say what?! Is being really lean really worth it? This probably sounds like a crazy question coming from a trainer who helps clients reach their fat-loss and physique goals.
Before we get started, let me say that I realize this is a very ambiguous question. ''Really lean'' is relative, and I will tell you up front that I don't have an answer for you. Only
you
have that answer for
you
. This blog post is simply intended to help you realize a few things:
1. Everybody is different.
2. Some of us can maintain leaner physiques than others.
3. Going
beyond a healthy level of leanness
for YOU is a stressor.
4. It's not normal, and it may not even be healthy, to walk around shredded all the time.
5. How lean do you want to be, and will you sacrifice what it takes to get there?
Let's explore each of these.
Read More ›
I don't know about you, but for the past several years clothes shopping has become more of a headache than the nice enjoyable activity it once was. Sadly, for me the fun is long gone and is replaced with countless hours of frustrations. There was once a time I could go into any store, pick something right off the rack, make a purchase and go home. But not today. That would be too easy.
Like a hunter searching for his prey, I head out early in the morning just as the stores are opening while I still have the energy for what I presume to be a day long mission. After trying pants after pants, hour after hour, store after store, I find myself literally worn out heading home more times than not dejected and empty handed.
While the styles and trends do count for many of my frustrations--I am not a BIG fan of the low rise trend--just finding a size has become a chore. In one store I can easily be a size 4, in another a size 6, and yet another I could wear a size 8. And let's not even talk about online purchases without knowing beforehand my size in a store. Why is that?
Well the answer lies within a sales tactic that clothing manufacturers discreetly call
vanity sizing.
Read More ›
If you're a post-menopausal woman, you might have noticed that your forehead has grown higher all of a sudden. Or maybe the part in your hair has gotten wider, and you can see your scalp when the light hits it just right. But don't worry; you're not alone. Up to 10% of pre-menopausal women experience some androgenetic alopecia (decreased hair diameter with a normal growth pattern), and the rate jumps considerably to 50-75% of women 65 and older.
The cause of this type of hair loss isn't fully understood, but some studies point to factors such as hormonal imbalances, iron deficiency, rapid weight loss, medication side-effects and some disease states. For any woman who is experiencing hair loss, the first step is to consult with a healthcare professional who can rule out any physical conditions that may be contributing to the hair loss, followed by a proper treatment plan.
Read More ›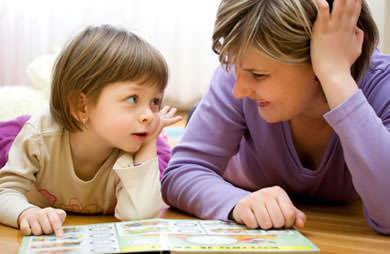 I used to have a great memory. I was the one my friends asked when they couldn't remember the name of a high school classmate or a song they played at our Senior prom. These days, I feel lucky if I can remember what day it is and whether or not I ate lunch. I blame my three children for the decline. My mind is now filled with feeding times, where the kids need to be this afternoon and whether or not they got a bath yet today. Parts of my past are a total blur, and if I think about it, parts of my present are kind of a blur too. Good thing my husband still has a great memory to remind me of the things I forget.
Read More ›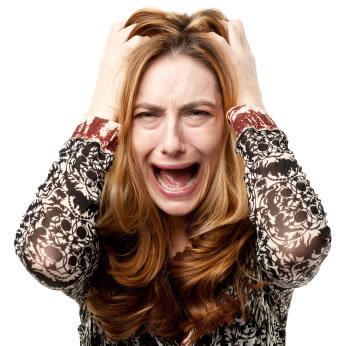 I like to write blogs based on subjects I can relate to because I think what I've written ends up being more interesting. If that's the case, this should be the most interesting thing I've ever talked about because I felt like the results of this study were speaking directly to me. And I'm glad to hear I'm not the only one who feels this way.
Read More ›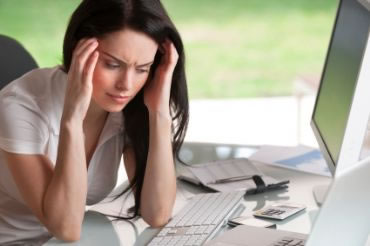 You can have it all; you just can't have it all, all at once.
I arise each weekday long before the sun, and, by the time I arrive at the office around 9, I've spent almost 90 minutes breathing, flowing, and sweating through a vigorous Ashtanga yoga practice. I've called my mother. And I've had my morning cup of coffee.
I work all day, pausing to eat a breakfast and lunch I made myself, from scratch.
At night, I teach yoga, I run, I take Spinning classes, I (rarely) meet friends. I run errands.
Then I make dinner.
After dinner, there's dirty laundry, dirty dishes, quality time with Sam and the cats, cleaning up, packing tomorrow's breakfast and lunch, setting out yoga and work clothes, returning emails, and so much more.
Though I intend to be in bed by 10, it's usually 11:30 when my head hits the pillow--and that's often the first time I've sat down since leaving work (aside from dinner). I awake the next day and do it all again.
Though I love my life, each night, before I fall asleep, there is that fleeting moment of panic: I didn't do ____. I should have done more/less ____. I need to ____.
Enough, I tell myself, when that self-doubt pipes up. You've done enough.
I repeat
my mantra
:
I did my best today.I'll do better tomorrow.
There are only 24 hours in a day. I can only do so much and still be happy and healthy. To be healthy and happy, that means some things are sacrificed:
I missed the weeknight meetup with my gal pals. I should call my sister. I'm long overdue for a trim.
My floors need mopping. My kitchen table is cluttered. The bathroom probably needs a good scrubbing.
I should respond to that work email. I wish I had more time to read. I haven't spent more than a few minutes journaling in several weeks.
I think back to advice that a successful woman once shared with me:
You can have it all; you just can't have it all, all at once
.
Read More ›
When it comes to
excuses to miss a workout
, we've heard them all. But here's a reason every woman has probably used at least once — skipping the gym so you don't mess up your hair.
According to this CNN article
, U.S. Surgeon General Dr. Regina Benjamin stopped by the
Bronner Bros. International Hair Show
this past weekend to talk about the belief that ethnic women don't exercise because it might ruin their hair.
Benjamin said in her conference that she's talked to a number of women of all ethnic groups who admit that after spending anywhere from $50 or more on their hair, the last thing they want to do is get sweaty and muss up their 'do. According to the American Journal of Public Health, less than 30 percent of minority women in the U.S. get the recommended level of exercise. Reasons cited were lack of time, economic constraints, and the hassle of personal care, such as their hair.
Read More ›
I was saddened (but not surprised) when I read a
news story
last week about how overweight women feel stigmatized and judged by others. According to the story, the survey of overweight women revealed:
"A quarter said they'd rather be severely depressed than obese. About 15 percent said they'd rather be blind. A full 49 percent said they'd trade five years of their life not to be obese."
This story (and the interesting comments it conjured on my Facebook page) brought back a lot of memories for me, both good and bad.
I have been overweight. And when I was overweight, my self-esteem and self-worth were very low. I felt that others judged me. I thought people were looking at me and thinking negatively about my body, especially when I was in college studying nutrition and fitness. I was never asked on a date. I remember thinking that I may never find someone ever—and I felt this way despite the fact that I knew I was an intelligent, funny, nice and interesting person. The depression I felt during my heavier years was hard to kick and to me, my weight and my sadness were very much intertwined. If someone asked me then if I'd trade five years of my life to be thin, I probably would have said yes. I probably would have even given up more years than that. I would have done almost anything, so I can relate to people who turn to pills (tried it), exercise fads (bought 'em all), crazy diets (been there) and whatever else in hopes that it just may work for them.
Read More ›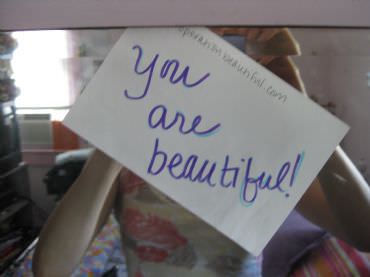 Do your words help or hinder you with your healthy lifestyle goals?
I was pondering this recently when driving my teenage daughter and some of her friends around. One of the girls started to get out the car and said, "Let me see if I can get
my fat butt
out of here." I was momentarily speechless because this girl is thin and doesn't need to lose a pound. I said to her, "you're not overweight, don't say that about yourself." She continued to reply that oh yes she was.
It struck me at that moment that sometimes we are our own worst enemy and critic. We can either build ourselves up with encouragement and motivational thoughts, or tear ourselves apart for a perceived failure or mistake that limits our ability to move forward. If you took the challenge to write down your thoughts about yourself for a couple of days, what kind of story would it tell? Do you say things about yourself that you wouldn't say out loud to a friend?
Read More ›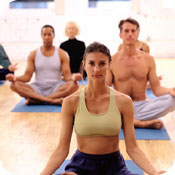 I consider myself to be a generally busy person. I balance family and a (part-time) career, and feel like I'm always on the go. For the most part, I like it that way. I like staying busy, and having good organizational skills makes it easier for me to get a lot done every day. But the one thing I've never been very good at, especially since having kids, is making time for myself. Exercise is a priority in my life, so I try to make room for that daily. I feel guilty if it takes time away from my kids, so usually I'll sacrifice sleep in the mornings so that I can squeeze in a quick workout. My diet is generally healthy, but I'm always more willing to spend time making a healthy lunch for my kids than I am to spend time making something for myself.
Read More ›
I've always been a creature of habit. I remember when I was young, I was reluctant to learn how to drive. I had a very hard time moving out of my parents house on my own. Any time there have been big changes in my life, it's usually taken quite a bit of adjustment. I've always been slightly envious of those people who are able to just "go with the flow" and take change as it comes. I've never been able to do that easily.
Read More ›
Two years ago,
I confessed a big secret
. Back then, it had been eight long years since I wore a bathing suit in public. I was simply too uncomfortable "showing off" my body in that manner. No matter how much fun I was missing, my fear of judgment from others won out.
I know how silly it seems. I know that while I idolized the bodies of others, many women would cut off their arm for the chance to look like me in a bathing suit. And I know that it seems a little immature and self-centered. After all, who am I to think that anyone is even paying me any attention or cares what I'm wearing?
Still. After years of
disordered eating and obsessive exercising
, which I'm proud to have overcome, I just wasn't mentally "there" yet. While I took steps to
start loving my body
and began to eat and exercise without extremes, I could not shake major body dissatisfaction. I did not feel like I looked good enough to parade around in next to nothing.
When I wrote that blog, I was determined to change my fate. For one, I was tired of missing out. Secondly, I was tired of talking and thinking so negatively about myself. But mostly, I thought about the future. Someday I hope to have kids of my own and—especially if they are girls—I never want them to struggle with
body image
or eating issues the way I did. And the only way for me to model confidence and self-love is to really live it. So why wait? Might as well start now.
Read More ›
Itís easy to think that a size 0 is the norm in Hollywood, when images of extremely thin celebrities fill the pages of every magazine. Iím so used to seeing such tiny women in the media, that when I see a celebrity with curves, I have to take a second look. My first thought is usually "Wow. She looks healthy. Thatís a nice change."
Of course there are some women who are naturally thin. But to me, so many women in the public eye look dangerously small and unhealthy. I canít imagine what kind of pressure they feel to look a certain way. I also canít imagine what itís like to look at pictures of these women and feel like thatís the standard Iíd have to meet to be happy. So Iím always pleasantly surprised to hear about successful, famous women who look healthy and are confident about it.
Read More ›
When someone asks me whether X, Y or Z counts as "exercise" or "cardio," my first response is always, "Well, what does your heart rate tell you?"
Measuring your heart rate
is an important action for every exerciser. It lets you know how hard you're working during cardio, as different heart-rate levels have different training and fitness benefits. It tells you whether your activity session really "counts" (too low of a heart rate doesn't provide the
benefits of aerobic fitness
, and heart rates that are too high can be problematic). It can even provide clues that you're
overtraining
or coming down with an illness (high heart rates at lower exertion levels can are a sign that something's not right).
There is a variety of ways to calculate your individual target heart rate for exercise. Getting tested at a university lab or medical center by way of a graded maximal exercise test is the gold standard, but since that's not accessible, safe or feasible for everyone, some standard formulas were created based on the available research at the time. However,
a new study from Northwestern Medicine in Chicago
says that the formulas experts have used for years to help people calculate their heart rates for exercise aren't accurate at all for women.
Read More ›
Read More Entries ›