All Entries For
personal trainer
In 2011, I was both shocked and honored to be named
America's Top Personal Trainer to Watch
in the first-ever contest of its kind, which was run by Life Fitness and the American Council on Exercise, and I have continued to be involved as a judge and consultant for the contest in recent years. It has expanded outside of America to search for and name the best trainers across the globe. A few weeks ago, Life Fitness crowned 2014's top personal trainers to watch and a new winner in yet another amazing competition.
I recent caught up with the
top 10 finalists
(and the winner himself)—the crème de la crème of fitness pros—to share their best exercise tips with you! From time-saving exercise techniques to the best workout you can do when you're short on time, these must-read ideas are like consulting with the most inspiring and credible fitness trainers around the world without leaving home.
Read More ›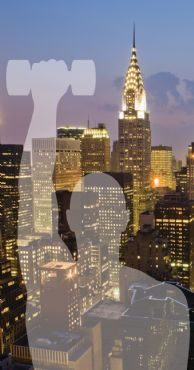 Tomorrow I'll land in one of my favorite cities: New York. I'm be there to attend the
ECA/OBOW Fitness Convention
, which is one of the most talked about health and fitness events for fitness pros in the world! As a conference attendee, I'll be taking fun workouts and workshops to help me get all the details on the newest workout trends so that I can share them with you guys (and answer your burning questions) and become a better trainer in my future videos and DVDs. WooHoo!
Thursday through Sunday, I'll expand my fitness knowledge and skills by attending a kettlebell class from my favorite trainer
Paul Katami
, a Pilates workshop with world renowned Pilates expert and author Alycea Ungaro, and even a "Groove" style workout with Misty Tripoli (whose
Body Groove workouts I recently raved about
). In addition, I'll attend lectures to learn more about the latest research in back health, exercise and weight loss, and body-weight training among other topics.
Even if you're not a fitness professional, you can get still join in for some of the fitness fun if you'll be near the Marriott Marquis hotel on Broadway in New York City between
March 9 and 11
! Here's how.
Read More ›
As part of Eating Disorders Awareness Week, SparkPeople's award-winning fitness expert, Nicole Nichols, is opening up about her own struggles with disordered eating.
SparkPeople's fitness expert "Coach Nicole" is passionate about changing the image of "fit and healthy." Named
America's Top Personal Trainer to Watch
by the American Council on Exercise and
Life Fitness
in 2011, Nicole soon after celebrated the launch of her newest DVD,
28-Day Boot Camp
. In addition to teaching Spinning and Pilates, she runs half-marathons, practices yoga weekly, and strength trains regularly. At 29, she's proud to be a role model for those aspiring to take control of their health—without letting the scale and fitness take control of them.
What sets Nicole apart from many other fitness experts is her "real life, real people" attitude. She believes that
the images we see every day
of models, actors and personal trainers set an unattainable standard, one that she hopes she and her DVDs are changing.
Nicole is the
happiest and healthiest she's ever been
, but she's quick to say she's not at her thinnest—and that's just fine by her. Thin is not a synonym for healthy, she says, and skinny is not the same as strong. In college, she wasn't yet convinced. Nicole spent hours in the gym and maintained a strict diet, as a way to emulate the models and trainers she saw in the media. Nicole was chiseled, but
she was also suffering from an eating disorder
.
Read More ›
I think as a society we've done ourselves a disservice with this customer-friendly question:
How are you today?
Recently I was going through a drive thru picking up something for my son when the young girl opened the window, smiled, and asked me how I was.
Really? I don't know you and you've got 30 seconds to give me the food and send me on my way. Am I really going to tell you how I am? So I gave her the standard "fine, thank you" answer, even though that wasn't really the truth that day.
What would have happened the first time I met my personal trainer two years ago if I had answered that question honestly? It would have gone something like this:
Hi, I'm Mitchell. How are you today?
Hi Mitchell. I'm Michelene and I'm nervous, scared, embarrassed and angry! I'm freaking out about stepping on the scale in front of you. I think I may throw up! I'm afraid that I won't do the exercises right and you'll judge me. You're probably judging me already because I need to lose 50 pounds. Is everyone staring at me? I feel like they are staring. I don't know if I even belong here. Can I close my eyes while you measure my thighs?
Can you imagine his response to that? I could go on, but I think you get my drift. Do you relate to having any of those feelings about being in the gym?
Part of my mission as a blogger here on the dailySpark is to share what's it feels like to maintain a large weight loss. One of the reasons I feel like I am successful at maintaining is because exercise has been a routine part of my life the last three years. Is it part of yours?
Read More ›
A few weeks ago I came across a blog regarding
personal trainer
, Drew Manning of Utah, who decided in May of this year to take on the challenge of gaining weight via an unhealthy diet and lifestyle so that he could better relate with his overweight clients and the daily struggles they undergo to reclaim their health. In six months Drew Manning went from a healthy 193 pounds to a whopping unhealthy 264 pounds.
I'm not too sure if Mr. Manning is doing this to better understand his client's plight or for publicity, but regardless of his intentions, you can't argue the impact the videos and pictures have when you see how quickly one can lose his/her health by resorting to unhealthy habits. While most of us will not gain 70 pounds in 6 months, even just 5 pounds a year (less than half a pound a month) can add up to well over 50 pounds of extra weight in just a decade.
On November 1st Mr. Manning began the second phase of his
Fit2Fat2Fit
mission by going back to the healthy lifestyle he had before embarking on this jaunt of unhealthy habits. He will spend these next six month chronicling his journey to reclaiming his health.
I know the challenges of being 80 pounds overweight and the struggles that go along with carrying the extra weight, but in all fairness I am not sure anyone could relate to me and my issues.
While I may not know what it is like to be 100 or even 150 pounds overweight, I struggled and do struggle with many of the same issues countless of those who are or who have been overweight. The need to let go of perfection, along with the shame and guilt was a big turning point for me in letting go of the diet mentality. After 30 plus years of dieting, I finally learned that I do not have to have a PERFECT life to have a healthy life! However the biggest factor I discovered on my journey was the power in having others help me along the way. The support and encouragement, not to mention accountability from others, whether here on SparkPeople or in my real life, was a huge turning point. I felt I was able to reach my goals, not only in my weight loss journey, but my running journey as well, by having others boost me up when it would be far easier to throw in the towel.
Read More ›
I'm a certified personal trainer and I worked as a personal trainer during college. Even though celebrities, athletes, and regular folks hire personal trainers to help them get fit, I have always believed that most people don't actually need a trainer to reach their goals. While they are warranted—even essential—in some cases, especially if you have health issues, prior injuries, specific training goals, or just don't know the first thing about exercising, most people can learn the ropes on their own.
My favorite clients to train were those who purchased just three sessions with me. Three sessions was plenty of time for me to assess their current fitness level, help them set reasonable goals, design a customized fitness plan, and teach them the basics of using the gym equipment or performing exercises correctly. It was always a great feeling when, at the end of our time together, a client realized that she could take the reins herself or that he didn't need me any longer. If you just want a few new ideas, want to assess your current fitness level (body fat, cardiovascular fitness, etc.), or need someone to show you the basics of exercising, then a few sessions with
a qualified trainer
is all you need.
So when is hiring a trainer a bad idea? When could you be wasting your money? Here are 5 reasons to NOT hire a trainer.
Read More ›
45 percent
: That's the number of personal trainers who claim to be certified but really aren't, according to the IDEA Health & Fitness Association. If you've ever worked with a trainer, or think you might in the future, a statistic like that should worry you at least a little bit.
A few months ago, I shared tidbit, along with some other scary and startling
facts about personal trainers
. From what certifications to look for to what makes a trainer really qualified, I laid down the cold, hard truth about navigating your way through this confusing profession so that you don't get scammed into working with a trainer who just isn't any good.
Now there is an even easier way to find a credible and certified personal trainer—and verify that what he or she says about their education and experience is actually true. This quick and simply tool is a must-use for anyone who works with a trainer or thinks they will someday in the future.
Read More ›
When Stepfanie recently told me and then subsequently
blogged about a bad experience she had with a personal trainer
, I wasn't surprised. I know a bit about what goes on in gyms where the line between trainer and salesperson is a fine one. What surprised me more was the sheer number of readers who replied to her post, relaying tale after tale of personal trainers gone wild—and not in a good way. So many asked, "What qualifies these people to train some else?" and, "What does it take to become a personal trainer?" that I thought I'd answer those questions in a follow-up blog.
I am a certified personal trainer with a degree in fitness and exercise and I have worked as a personal trainer in the past. Plenty of my friends and former college classmates work as trainers. It's an interesting profession and one that I think has potential to do a lot of good in helping people reach their fitness goals. I know some downright amazing trainers who are smart, trustworthy, extremely experienced and well educated in their trade. But I've also seen my fair share of trainers who are the exact opposite, and it's too bad that many of those trainers are giving the profession a bad rap. But even more concerning: Some are putting people who trust them at risk by having them perform unsafe exercises or giving them dangerous advice. You should be able to trust your personal trainer, right? Well, not all the time. Just in time for Friday the 13th,
here are 6 scary truths that your personal trainer might not tell you.
Read More ›
Last month, I joined a new gym. (So did my boyfriend, and we hope to
work out together
more often.) Each new member is offered one free session with a personal trainer.
The reason I wanted to join a gym is because although I exercise regularly--I run three times a week and practice yoga most days--I (gulp) skimp on strength training. Though I do build strength with yoga, I know I need to add some cross-training to my regimen. My excuse: I'm busy! But, by rejoining a gym, I have committed to strength training at least twice a week. So far, I've stuck with that goal.
I arrived at the gym, ready to work out. The trainer started with a fitness assessment. My body fat had dropped a half-percent since April (yay!), and my weight was about four pounds higher (I was wearing shoes, but I haven't been running as much in this heat). I felt pretty good about myself. And then we started talking…
The trainer asked me a little about my fitness background:
"Well, I haven't been to a gym since last fall…"
"Last fall?" he asked, his brow furrowing.
"Yes, but I'm a yoga instructor and I've been training for various races. Between running and yoga, I didn't need a gym. I work out at least five days a week."
Trainer wasn't pleased, but he moved on.
"Why aren't you in the best shape of your life?" he asked.
I cleared my throat, contemplating my answer.
Read More ›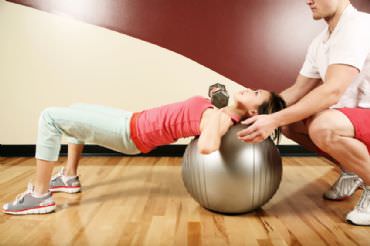 Earlier this week I had the opportunity to finally catch up on some of my reading. If you were to see my office, my shelves are lined with books covering all aspects of health and fitness, with running being my primary focus. But I also subscribe to many fitness publications including the
American College of Sports Medicine Health and Fitness Journal.
In the March/April 2010 issue there was a very interesting article raising the question as to whether or not health/fitness and clinical exercise professionals should be licensed. And par for the course, this got me thinking.
I am not aware of any allied medical professional not required to be licensed by the state in which they practice. This goes for Registered Nurses, Licensed Vocational Nurses, Physical Therapists and Registered Dietitians just to name a few. Licensing is a safeguard for the community and for the profession. It requires the taking and passing of a comprehensive exam at the end of his/her studies. Once he/she receives his/ her license to practice, there is usually a yearly or bi-yearly re-licensing fee, along with proof of Continuing Education Units (CEUs) earned between the time of renewals. Not receiving the proper CEUs may lead to a revocation of one's license.
With so many of us turning to personal trainers to help us meet our fitness goals, how do we know if the qualifications our trainer received is appropriate for our needs? When we place our trust in those who will direct us on the proper path to reclaiming our health and fitness, it is important that we have full disclosure of their qualifications.
Read More ›