All Entries For
homemade gifts
I had a final gift in mind, then I saw a really cool idea from
BellaSugar
.
Solid perfume is a great gift for the fit gal on the go. It travels easily, and it fits in any gym bag!
Read More ›
Here at SparkPeople, we're big fans of vision collages. What's a
vision collage
?
A vision collage is a collection of photos, magazine pages, words, or anything else that you can use to help visualize your goals.
Why would you give one as a gift?
Read More ›
When you're watching fat and calories, herbs and spices are your new best friends. They add flavor and pizzazz to your cooking with little to no calories and fat. However, many of the versions you get in the supermarket are full of salt--a big no-no when you're watching your sodium levels or you have high blood pressure.
Consider mixing your own herbs and spices and giving them as gifts.
Save small jelly jars or buy spice jars at a kitchen goods store. Include the "recipe" for the spice mix on an index card, and be sure to include some tips on how to use the spice blends.
Read More ›
Know another chocolate lover? Surprise him or her with these hearty pretzels. Pretzels are a healthy snack, and when dunked in chocolate, they feel like an indulgence. Turns out they only have 167 calories and 5 grams of fat each!
Read More ›
I've written about the miracles of the
rice sock
.
This handy low-tech gadget eased an excruciating sinus headache I had a few weeks back. Since I made mine, it had soothed sore knees after yoga, loosened a tight lower back and even warmed cold feet as I typed in my home office.
Have a friend who constantly battles aches and pains? Make one of these as a holiday gift!
Read More ›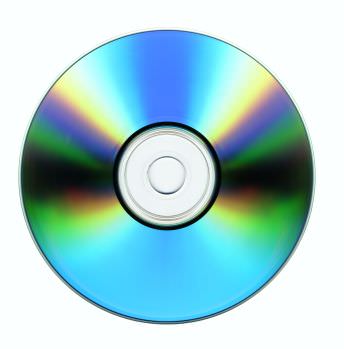 Songs can make or break a workout. The right song can get you in the "zone" and help ease you past a plateau. The wrong song can make you zone out. (Could someone please tell that to my Spinning instructor, who has been using the same playlist for two months!?)
Do you have an mp3 player or CD collection that's full of upbeat workout songs for cardio or relaxing songs for your yoga practice?
Read More ›
In the middle of winter, when the mercury's dropping and the snow is piling up outside, is there anything more comforting than a bowl of oatmeal?
Judging from your
answers
last week, most of you agree with me. Plain old oatmeal becomes a tedious breakfast rather quickly, but the fancy flavored versions are pricey and full of artificial flavors.
Thankfully, making your own gourmet oatmeal is easy. Flavored oatmeal makes a great gift for the busy professional, a time-strapped mom or anyone who says there's no time for a healthy breakfast.
Read More ›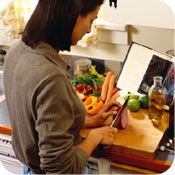 When you're learning how to lead a healthy lifestyle, you often have to relearn how to do simple domestic tasks like shopping and cooking. Ease the process for someone else by compiling a recipe binder.
Cut out healthy dishes from magazines, write up your slimmed-down family recipes and print your favorite SparkRecipes. Put them in a three-ring binder and decorate the cover. This recipe book can easily be expanded to accommodate additional healthy recipes.
Read More ›
After a long, hard day at work, school, the gym and carpooling duty, who has the time, energy or interest in standing over the stove for an hour? Why not ease the burden for a busy friend or family member with a meal ready to eat?
Read More ›
You might say that chocolate isn't a "healthy" gift. We disagree. Everything is fine in moderation, and dark chocolate (at least 70%) contains antioxidants.
Studies have found
that dark chocolate helps prevent heart disease and cancer, and has also been shown to improve mood by boosting the brain chemical serotonin. Some even consider chocolate an effective diet food, claiming that a chunk of chocolate before meals diminishes your appetite.
Just be
choosy about your chocolate
and monitor your portions. That's one reason we love these chocolate spoons. They're easy to make and are instantly portion controlled.
Read More ›
After a long, tough workout, an equally long, hot bath is just what I crave. If I'm feeling particularly sore, I add Epsom salts, which help reduce inflammation. You can buy expensive aromatherapy bath salts at department stores, but I don't like to shell out cash for something I can make at home.
Epsom salts cost less than $3 for a 5 pound bag at the drug store, and essential oils, though pricey, are used sparingly in these recipes. As a bonus, you can control the quality of the ingredients if you make bath salts at home.
This gift is great for anyone who needs to learn to take time to relax or for someone who has already mastered that skill. (My sister, a stressed-out graduate student, is getting some homemade bath salts for Christmas this year.)
Read More ›
The holidays are a hectic time of year. So many people, so many gifts, and so little time and money! The dailySpark has decided to ease a bit of the burden this year. Starting today, we're offering 12 healthy, homemade and affordable gift ideas for people in your life. Many of these gifts are great projects for kids, too.
With a balance of carbs, fat, and protein, trail mix is a great snack. Plus, it eliminates one of life's toughest decisions by mixing salty and sweet. Store-bought versions can be pricy, so why not create a custom mix for the people you love?
Read More ›