The Metabolism-Boosting Workout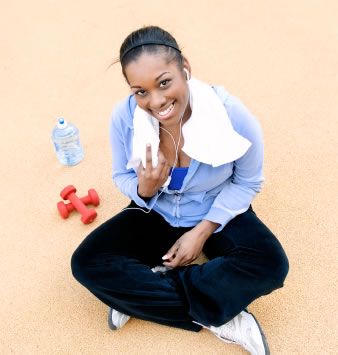 It's one of our most flab-melting routines ever: Eight of the best lab-tested toners mixed together to boost your metabolism, with no sweaty cardio required. You'll get up to three times more firming per rep as you torch a third more calories each minute -- during and after your workout -- compared with typical strength training. The skinny secret? Supersets! Cutting out downtime between sets, as with these alternating pairings of moves that work opposing muscles, "increases your metabolism not only because your heart rate stays higher throughout but also because the body works harder afterward to recover," says Mark Schuenke, PhD, assistant anatomy professor at the University of New England College of Osteopathic Medicine in Biddeford, Maine. Schuenke's research suggests that the bonus after-burn for a 140-pound woman can be up to 306 calories in the 24 hours postworkout. All you'll need is a set of five- to eight-pound dumbbells and a sturdy chair to net this slimming side benefit. Go on -- turn up the burn!

Watch the workout video here


Superset 1: Back and Chest
Bent-Over Row
Targets: Back and biceps
Tones 93 percent of your upper back muscles -- more than any other move tested.
Stand with feet hip-width apart, holding a dumbbell in each hand, arms by sides.
Hinge forward 90 degrees from hips so that back is parallel to floor and arms extend down, palms facing each other.
Drive elbows directly behind you to bring dumbbells by ribs. Lower.
Do 10 to 12 reps, then move on to the Decline Bench Press.

Watch a video demonstration of this exercise


Click here for more superset exercises.
More great stories:
What do you think? Will you be trying any of these metabolism-boosting workouts?



You will earn

5

SparkPoints

Like what you read? Learn more

about SparkPeople,

or

sign up

for your free account today!
Got a story idea? Give us a shout!